Unfortunately, many Americans think you need hundreds or thousands of dollars to start investing. This is a barrier that stops many everyday people from even thinking about investing.
Thankfully, things are changing for investors. Acorns and Stash both want to help new investors start investing without bringing hundreds or thousands of dollars to the table. They don't charge trade commissions or trade fees, either. 
Apps like Acorns and Stash allow you to get started investing with as little as $3. While you have to pay a small monthly fee for the services, they can help you invest in big companies with the pocket change you normally carry daily. Acorns even automates the process through round-ups. 
So how do you know which is better for you? I investigated both companies to share the pros and cons of each.
In a nutshell:

Acorns focuses on new investors that want a hands-off approach to investing in a portfolio of ETFs using your spare change.

Stash helps those that don't have much money to invest in the individual stocks and ETFs they really want.
So is Acorns or Stash the better option for you? Here's what you should look at to decide.
Both Acorns and Stash offer the ability to invest through their website or mobile apps. Both companies are also Registered Investment Advisors (RIAs) and offer up to $500,000 of Securities Investor Protection Corporation (SIPC) coverage in the case of bankruptcy. This coverage does not protect you from a loss of value through market swings, though.
Stash and Acorns are both platforms that want to make investing easy and accessible to everyone no matter how much money they have available to invest. They go about accomplishing this goal in different ways, though.
[table  id=985 cache_table_output=false /]
Acorns, launched in 2014, offers a unique way to invest through a concept called round-ups. They don't require a minimum balance to open an account, either. 
Great for New Investors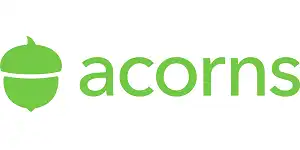 Acorns
Acorns makes it easy to start investing (even if you know nothing) and provides helpful tools to help you save more automatically. In under 3 minutes, start investing spare change, saving for retirement, earning more, spending smarter, and more. Pricing starts at just $3/month.
Offer: Claim your $20 bonus investment! Make your first successful recurring investment (min $5) - get a $20 bonus within 10 days of following month.
Pros:
Effortless automated investing

Helps you save more, automatically

Low-cost solution for both saving and investing
Cons:
Higher fees felt on smaller accounts

Not as many rich features as some competitors
Get $20 bonus
Their round-ups feature allows you to link a card to the app and then rounds up your purchases to the nearest dollar. Once the round-ups add up to $5, they invest the money in your selected portfolio of ETFs. In addition to round-ups, you can add automatic investments on a daily, weekly, or monthly basis.
Acorns also offers a cash back rewards option where you earn bonus stocks for the money you spend using your Acorns card. You can install a free Chrome extension that will give you bonus points toward investments for your online purchases.
They have five ETF portfolios to invest in. These portfolios were originally developed with help from a Nobel laureate, so they were built with some serious expertise. Acorns even rebalances your portfolio for you when necessary.
Head to our full review of Acorns to learn more.
Stash launched their company in 2015 to provide investment opportunities to everyone. They do this by allowing you to start investing for as little as $3 per month. This, combined with the option to purchase fractional shares of stocks and ETFs, enables new investors to build a diversified portfolio of their own without having to invest $100s or $1,000s. 
Without fractional share investing, you'd need quite a bit of cash to buy at least a full single share of each company or ETF you want to invest in. Stash offers a wide variety of stocks and ETF investments, allowing you to build a customized portfolio to meet your investing needs.
Check out our full Stash review.
Acorns vs. Stash investment performance
Will you get better returns with Acorns or Stash? That depends. 
Ultimately, it depends on what you invest in. Because you have a variety of options with both companies, you can't compare results apples to apples. Both companies charge similar monthly fees, so these are about even depending on the account level you choose.
Neither company charges commissions or trade fees, so adding money to your investments won't cost you anything other than the monthly fee to keep your account open.
Acorns investment options
Acorns Invest subscription level allows you to invest in five portfolios of ETFs in a taxable account. The portfolio options are as follows:
Conservative.

Moderately conservative.

Moderate.

Moderately aggressive.

Aggressive.
These limited options could, in theory, limit your returns if you're an expert stock picker. That said, most active traders underperform the market so being limited to five portfolios may be a good thing.
If you'd prefer to invest in a retirement account, Acorn's Later subscription level offers access to a Roth IRA, Traditional IRA, or SEP IRA. They even offer UTMA/UGMA custodial accounts for children if you upgrade to the Acorns Premium subscription level.
For those who are environmentally-conscious, Acorns offers ESG (Environmental, Social, and Governance) portfolios, which let you invest in companies that put a priority on sustainability.
They allow fractional share investing, which means you don't have to purchase a whole share of an ETF to make a transaction. This means you can essentially invest any amount of money when you're ready to invest.
Like Acorns, you can invest using fractional shares so you don't have to save up $1,000 to buy a single share of a behemoth technology company. This uses a traditional taxable investment account.
If you'd prefer to invest using a Roth or Traditional IRA, the Stash Growth level offers this option. They also offer UTMA/UGMA accounts to allow you to invest for your children if you upgrade to the Stash+ service.
Acorns vs. Stash investment performance summary
Ultimately, investment performance isn't something you can compare between these companies because it depends on what you invest in. 
That said, Acorns could be a better fit if you love the round-up feature or want to invest using a SEP IRA. Stash could be a better fit if you prefer to choose which stocks and ETFs you want to invest in rather than being stuck with a prebuilt portfolio.
Acorns pros:
Simplifies investing with prebuilt portfolios –

Beginner investors usually have a hard time picking what to invest in. With Acorns only offering five solid pre-built portfolios based on your risk tolerance, selecting what to invest in is much easier.

Round-ups –

Acorns' round-ups feature can help you start investing without feeling a pinch in your monthly budget. Since it works automatically behind the scenes, you may not even realize the money is missing.

 
Offers SEP IRAs –

Self-employed individuals that want access to a SEP IRA have this option with Acorns. 
Stash pros:
Allows you to pick individual stocks or ETFs –

If you prefer to pick individual stocks or ETFs rather than a prebuilt portfolio, Stash offers plenty of options to choose from.

Fractional share investing –

Stash's fractional share investing feature allows you to build your own diversified portfolio of stocks or ETFs without having to worry about saving up enough money to buy a full share of each investment you want to invest in.

Early payday –

If you use Stash's bank account and get your paycheck direct deposited, you can get it up to two days early with early payday.
Acorns cons:
Monthly fee to use service –

Investment apps have to make money somehow, but a monthly fee can significantly eat into your returns if you're getting started. If you start with a $5 investment in the first month, a $1 fee is 20% of your portfolio.

Can't pick individual investments –

Acorns doesn't allow you to purchase individual stocks or ETFs which can be frustrating as you become a more advanced investor.

You have to pay more for retirement accounts –

If you want to invest using an IRA, you have to pay for Acorns' $3 per month Personal plan.
Stash cons:
Monthly fee to use service –

As with Acorns, Stash has a monthly service fee that can eat into your returns in a significant way if you aren't starting to invest with more than a few dollars.

Investment options can be overwhelming –

Having options to invest in can be nice. However, having hundreds of investments to choose from can be overwhelming when you're first getting started.

Retirement accounts are an upgrade –

Stash, which doesn't offer SEP IRAs, only allows you to invest using a Traditional or Roth IRA if you pay for the $3 per month Stash Growth plan. 
Easy way to get started investing
People starting to invest can enjoy the simplicity Acorns offers. Choose a portfolio based on your risk tolerance. Then, set up scheduled investments and rounds-ups to watch your investments grow over the long term. 
You can even choose to invest in companies that prioritize sustainability to reduce your carbon footprint.
Round-ups help you invest without a budget pinch
Round-ups is a great feature to help those who don't feel like they have enough money to invest finally get in the game. By taking the change of your purchases on a linked card and adding it together, you may be able to invest more money than you'd think. Plus, earn bonus investments when you make purchases with nearly 10,000 partner companies.
Several account types to fit your needs
Acorns offers several account types to choose from to fit your needs, although IRAs have a higher monthly cost than a taxable account. This can be especially helpful for self-employed individuals that want to take advantage of a SEP IRA.
Huge variety of investment options
Stash's large variety of stocks and ETFs lets you build a diversified portfolio of investments that you actually want, not a predetermined option that is forced on you. For this reason, Stash may grow with you better as an investor than Acorns might.
Fractional share investing helps you afford a diversified portfolio
Building a unique diversified portfolio can seem out of reach if you have to buy full shares of ETFs or stocks. After all, some popular stocks cost hundreds or thousands of dollars per share. Stash's fractional share investing means you can invest in their offered stocks and ETFs with almost any amount you have available to build a truly diversified portfolio.
Early payday can help you access your direct deposit earlier
If you want to get started investing even faster, you can use Stash's bank account and set up your direct deposit to go into the account. In some cases, you can get your direct deposits up to two days early with early payday.
Both Acorns and Stash meet their goals of helping everyday people start investing without having a significant amount of money upfront. Their relatively low monthly fees may eat up a big chunk of your investments initially, but the effect will diminish as your portfolio grows.
Acorns is likely a better fit for those that prefer to keep things simple or need access to a SEP IRA. Stash works better for those that want to take full control of their investments by picking the individual stocks and ETFs they want to invest in. 
Either way, both services provide a great way to start investing. Pick one that's a better fit for you and start investing today.