Your net worth is your assets minus your liabilities. In other words, how much you have in total (home value, investment, savings, etc.) minus how much you owe (i.e. student loans, car loans, your mortgage, credit card debt, etc.)
Your net worth will change over time. It's the big picture of your financial health, meaning it doesn't include your monthly income or expenses, just your long-term monetary worth.
Tracking your net worth helps keep your finances healthy
Why should you track your net worth, especially if you don't have many assets?
For the same reason that you go to the doctor or save for retirement—you have to prepare now for what comes later. Knowing your net worth lets you know what you really have—beyond just your checking account balance and your credit card statements.
Basing your financial health just on your income alone can be dangerous. If you're living paycheck to paycheck and you lose your job, life is going to be significantly more difficult if you don't have savings or investments to fall back on. Knowing your net worth and working towards a positive (and growing) net worth makes sure your financial security is not just tied up in your income—it gives you a cushion for when life happens.
Apps are a good way to manage and build your net worth
How do you go about building your net worth? It can be as easy as looking at your phone—literally.
Personal finance apps can help you track your spending, investments, and debt in order to help you develop healthy spending habits that ultimately increase your net worth over time.
There are two elements to building your net worth: Increasing your assets (i.e. cash, investments, real estate) and decreasing your liabilities (credit card debt, student and auto loans, a mortgage).
There are different apps to help with each of these.
Apps for tracking and controlling your spending
Empower
Empower is a free app that focuses on tracking your investments and your spending.
For seasoned investors, this app can help you get an overview of how your investments are doing, while making you aware of how much you're spending and how much you're really saving.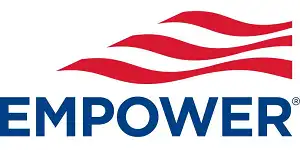 Empower
Empower is a hybrid digital wealth management company and powerful finance app. In addition to paid investment management and advisory services, Empower offers a number of free tools and calculators to help with everything from net worth tracking to saving and retirement planning.
Pros:
Easy-to-use app provides financial 'big picture'

Tools and calculators are completely free to use

Great security, including two-factor authentication
Cons:
Wealth management fees can be be high

May be subject to upsells
Sign Up Today
Empower Personal Wealth, LLC ("EPW") compensates Webpals Systems S. C LTD for new leads. Webpals Systems S. C LTD is not an investment client of Personal Capital Advisors Corporation or Empower Advisory Group, LLC. | Personal Capital is now Empower.
With Empower you can link all of your bank investments (your checking account, IRA, and 401k accounts, etc.) and see them all conveniently in one place.
Unlike YNAB, this app is for people that are already in good financial shape, but want to make sure they stay that way. Empower prides itself on doing the work for you. Once you link all your accounts, you just sit back and let the app tell you how you're doing.
The Net Worth page gives you an overall picture of your net worth and then breaks down each individual account so you can see how your investments add or subtract from your worth.
There are a few downsides with the Empower app. Yes, the app is free initially, but if you have more than $25,000 in assets, chances are you're going to get a sales pitch (masked as a financial advisor) advocating that you try out their (not free) financial planning services.
However, because Empower supports itself via those financial planning services, your interface isn't littered with cross-promotions with other banking products.
» MORE: Sign up for Empower or read our full Empower review.
YNAB (You Need a Budget)
YNAB uses every platform available to help you better your financial health. Their app is web-based with easy transfer between an iPhone or Android app.
Their philosophy isn't just to help you budget better, it's to help you better your entire financial life. YNAB's system allows you to "give every dollar a job," making sure you only spend allotted amounts on certain categories such as your living expenses, gifts, clothing, internet, etc. Any category you can think of, they have it (or you can create it).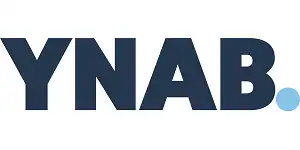 YNAB
You Need a Budget (YNAB) is more than a software program; it's a lifestyle. Whether your goal is to get out of debt, break the paycheck-to-paycheck cycle, grow your savings accounts, or all of the above, YNAB's theory is that giving every dollar "a job" can help.
Offer: Try YNAB Free for 34 Days today.
Pros:
Easy to get started

Both shared and manual account linking

No spammy advertising or upsells
Cons:
There is a learning curve for best use

Monthly or annual fee applies
Try YNAB Free
YNAB also makes saving easier by urging you to always be saving. They want you to "embrace your true expenses," by treating infrequent expenses like holiday and birthday gifts as if they're monthly expenses, helping you save up over time.
If their catchy slogans aren't enough to help you change your ways, YNAB offers online classes every day of the week, help guides, a podcast, and a YouTube channel with even more tips and advice.
One gripe that consumers used to have with YNAB – it's wasn't automated. But now, it's easy to link your bank account. But, YNAB still wants their customers to actively participate in their finances – so they also allow you to do things manually.
There is a cost for YNAB, but they offer a free 34-day trial (and an additional 12 months free for students!). After this trial is up the cost goes up to $11.99 a month, or $84 a year.
» MORE: Open a YNAB account or read our full You Need A Budget review.
Simplifi
Simplifi was created by Quicken which is a powerhouse in the world of financial software. The Quicken products have been used by over 25 million people over four decades.
Simplifi by Quicken
Simplifi by Quicken delivers a fresh personal finance app from an undeniably trustworthy brand to keep up with all of your money in one easy-to-use interface.
You won't have to spend time bopping from account to account just to see where your finances stand. Instead, you can log into Simplifi to see the big picture at a moment's notice.
Offer: Get 50% off your annual subscription vs. monthly and 30-days risk-free!
Pros:
Provides extensive financial reports

User friendly experience

No ads
Cons:
No free version

No credit score insights
Learn More
Simplifi connects to your bank accounts and automatically pulls in all of your transactions for easy categorization. It will recommend a budget based on your past spending habits but that is fully customizable.
You can also set goals and see your progress as you work towards them. It also allows you to pull reports so you can see exactly how you've spent your money. This can be a real eye-opener.
In addition to your bank accounts, it can also connect to your loans, savings, and investment accounts so you can see your whole financial picture at a glance.
Having your total financial picture in one place is helpful when you are trying to build better money habits. Let's say you start contributing $100 a paycheck to your 401(k). If you can't see that balance grow because it's hiding behind a complicated login system at work it's easy to feel like that sacrifice is for no reason.
However, if you see that balance growing every time you log into your budgeting app it feels a lot more worth it.
» MORE: Learn more about Simplifi or read our full Simplifi by Quicken review.
PocketSmith
If you're saving for your future, PocketSmith is an app that'll works best if you're at a stage where you're paying down debt and/or building your emergency fund. Simply connect up your various bank accounts and let PocketSmith do the rest by tracking your finances. Over time, you'll be able to look back at how far you've come, thanks to the app's historical reporting feature.
PocketSmith
PocketSmith is an app that acts somewhat like a financial personal assistant. It helps you manage and organize your expenses in a way that allows you to understand your complete financial picture.
You can understand where you spend and then create a financial plan to better organize your spending.
Offer: Use our link for a coupon to get 50% off a monthly subscription for the first two months!
Pros:
Excellent budgeting features

Comprehensive financial dashboard

Links with multiple accounts
Sign Up Now
I like that PocketSmith is useful not just for looking back, but also for projecting forward. You can see immediately how the decisions you make today will impact you six months, a year, or even ten years down the road with the built-in forecast graph. You can see a visual representation of where your current path will lead if you stick to the budgets you've set and even test out various scenarios and glimpse how they'll impact your future finances.
The visual nature of PocketSmith is what I find the most convenient. The budget calendar shows your month's spending in a calendar, making it easy to see, at a glance, when big bills are coming due. As you set up your budget, you can break it into chunks that make it more manageable, whether that's for the day, week, or entire month.
» MORE: Sign up for PocketSmith or read our full Pocketsmith review.
Digit (now Oportun)
If you're having trouble achieving your savings goal, Digit can make saving money easier than ever. The tool works by connecting to your bank account and analyzing your spending patterns using a sophisticated algorithm. Digit withdraws funds from your checking account whenever the algorithm detects that you can afford it, and saves them in a dedicated Digit savings account.
One of the main benefits of Digit is that it's a set-it-and-forget-it kind of service. You don't have to think about saving, budgeting, or transferring money from one account to the other. Instead, Digit does all the work for you, subtracting small amounts from your bank account that you might not even notice to make it one of the best apps for money-saving. Over time, this can add up to substantial savings, whether you're looking to pay down debt, go on vacation, or save for a rainy day.
» MORE: Check out our full review of Digit.
Apps the help you grow your wealth (and increase your net worth)
The top investment apps can help you grow your wealth. Here we a few we recommend:
Robinhood
Robinhood is the perfect app for beginners. For starters, they pioneered commission-free investing, and offer everything from stocks to funds to cryptocurrency and gold. 
Beginner-friendly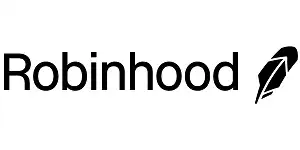 Robinhood
Robinhood is a popular stock trading and investing app that offers zero-commission trades on thousands of investments, including stocks, starting with as little as $1.
With beginner-friendly features and easy-to-read charts, Robinhood is great for new investors and there's advanced features even more seasoned investors can appreciate.
Offer: Earn a 1% bonus with no cap when you transfer your brokerage account to Robinhood, now through December 8, 2023. Terms apply.
Pros:
Commission-free trading

Easy to use, well-displayed dashboard

No obligation or minimum account balance
Cons:
No bonds or mutual funds

Crypto fees can be more transparent
Open Account
Advertiser Disclosure – This advertisement contains information and materials provided by Robinhood Financial LLC and its affiliates ("Robinhood") and MoneyUnder30, a third party not affiliated with Robinhood. All investments involve risk and the past performance of a security, or financial product does not guarantee future results or returns. Securities offered through Robinhood Financial LLC and Robinhood Securities LLC, which are members of FINRA and SIPC. MoneyUnder30 is not a member of FINRA or SIPC.
With Robinhood, you can invest in fractional shares, meaning you can invest in any stock Robinhood offers with any amount. So no need to have thousands if you want to invest in companies like Apple or Amazon. 
In addition to easy-to-use investing features, Robinhood also offers a robust learning library with in-depth material on investing basics. Plus, they have a "Snacks" section that updates you on the latest financial news.
» MORE: Open a Robinhood account or read our full Robinhood review.
Acorns
Acorns is a little like Oportun, only with an investing component and a more robust interface. Like Betterment, it asks you questions about your goals and risk tolerance. It then recommends one of five diversified portfolios of low-cost ETFs.
Great for New Investors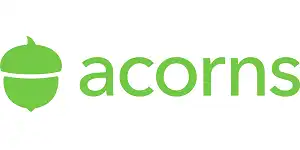 Acorns
Acorns makes it easy to start investing (even if you know nothing) and provides helpful tools to help you save more automatically. In under 3 minutes, start investing spare change, saving for retirement, earning more, spending smarter, and more.
Offer: Sign up and claim your $20 bonus investment! Make your first successful recurring investment (min $5) - get a $20 bonus within 10 days of following month.
Pros:
Effortless automated investing

Easy-to-use savings features

Low-cost solution to manage money
Cons:
Flat monthly fee more expensive for smaller accounts

Can use more robo-advisor features
Get $20 bonus
Acorns allows you to fund your account in a few different ways. You can just set up regular (weekly, monthly, whatever you want) deposits from your bank account. Or, you can turn on their "round up" feature, which looks at your credit cards and bank accounts and "rounds up" purchases to the next dollar and funnels the difference into your investments. This is called spare-change investing.
It's another nice way to dip your toe into the investing pool. Plus, it allows you to build wealth without feeling like you're depriving yourself.
Acorns costs as little as $3 a month and can range up to $9 a month, depending on your selected plan.
» MORE: Open an account with Acorns or read our full Acorns review.
It's important to think about your net worth if you ever want to go far (or anywhere, really) in the financial world, but it doesn't to be such a headache.
Personal finance apps give you a choice of being actively involved in tracking your net worth, or, if you like to spend your time doing other things besides thinking about your personal finances, do the work for you!