Saving and investing are both important, but moving all that money around can be exhausting. It's something I often put off for a later day, and then completely forget to do.
That's why I like Acorns Checking. With Acorns' Smart Deposit feature, money from each paycheck is automatically distributed as you designate. Some can go into your retirement fund, while some can go into your investment portfolio. The rest hangs out in checking, ready for you to spend.
That's only one of the many features that make Acorns Checking worth checking out. Let's dive in together!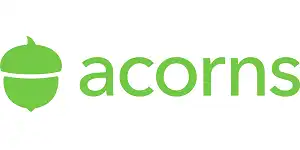 Acorns Checking
Acorns offers a checking account with built-in money management features, including Real-Time Round-Ups®, automatic investing and saving, and fee rebates at more than 55,000+ fee-free ATMs within the AllPoint Network.
Pros:
Automatic saving and investing

All-in-one banking

Rewards for spending

Unlimited ATM fee rebates
Cons:
Monthly fees

Automatic portfolios
Open Account
What is Acorns Checking?
Acorns Checking grew out of the traditional version of Acorns. Originally, Acorns was a much simpler app that offered just Save and Invest options. 
Since then, Acorns has evolved into an all-in-one, robust mobile banking app that lets you manage your savings, checking, and investments all in one place. 
Acorns Checking is the checking account side of Acorns, offering a heavy-metal debit card and all the features (and much more) of your usual checking account. 
Everything is managed entirely online, so you won't find any physical branches, but for those who value mobile banking, Acorns has a lot to offer!
How does Acorns Checking work?
To get started with Acorns Checking, go to the Acorns site and click "Get started."
Choose a username and password to start setting up an Acorns account.
The next step is to link your bank account. This will allow you to move money into your account.
Most major banks are listed, and you can easily search the list by inputting the first letters of your bank account. If you'd prefer to get your account set up now and link to your bank later, simply click "Skip" in the upper right-hand corner of the screen.
Next, you'll be asked to enter some personal information in order to set up your Acorns account.
Acorns will also need your contact information for the account.
You'll need to verify the phone number you provided. You'll also get an email asking you to upload a photo of your driver's license, passport, or another form of a government-issued ID to finalize setting up your account.
Once you have your Acorns Checking account, you can move money from your bank account to your new Acorns account and set up direct deposit.
Pricing for Acorns Checking
Acorns Checking requires a paid monthly subscription, but you'll need to choose a plan that includes the features you want. For Checking, you'll need to at least have an Acorns Personal account. Here's the breakdown of Acorns pricing:
| | Acorns Personal | Acorns Early |
| --- | --- | --- |
| Price | $3 a month | $5 a month |
| Investing | Yes | Yes |
| Retirement savings | Yes | Yes |
| Checking | Yes | Yes |
| Early (Checking for kids) | No | Yes |
Acorns Checking features
You have plenty of options when it comes to checking accounts, but Acorns Checking has a few features that set them apart from the competition.
Full suite of checking features
You'll get all the modern features you expect from a checking account, including:
Mobile check deposit.
Check sending.
Funds transfers between accounts.
Account monitoring.
You can also easily move money to your investments or retirement savings directly in the app, or with a couple of taps on the screen, set up Round-Ups and recurring deposits, and manage Smart Deposit.
Smart Deposit
With other platforms, your paycheck drops into your checking account and stays there until you spend it or transfer it elsewhere. But Acorns offers Smart Deposit, allowing you to set up your direct deposits to distribute to your other accounts. On payday, your check will automatically split between Checking, Retire, and Invest in the amounts you designate ahead of time.
Sustainable portfolios
As you're shifting money into your Acorns Invest account, you'll have the option to participate in Acorns' ESG Invest, which stands for environmental, social, and governance. This feature lets you invest in exchange-traded funds (ETFs) dedicated to companies that meet standards related to eco-friendliness, social responsibility, and ethics.
Rewards when you spend
Acorns members have access to a Chrome browser extension that helps you earn points while you spend. You can also earn points by looking for a job or inviting friends. More than 15,000 partners participate in this program, so chances are, you'll be earning rewards for activities you'd be doing anyway. 
Automatic fee negotiation
Harvest is now one of the services you'll get as an Acorns accountholder. Harvest uses the latest technology to identify areas where you can lower bank and credit card fees, then it negotiates on your behalf.
Set money aside for children
What's so great about Acorns is how intertwined all of their services are. In addition to Acorns Checking, if you have children, Acorns Early is also a great way to start setting money aside for the future. In just minutes, you can set up an investing account and create recurring transfers via your Checking account to make sure it grows. You can even set up separate accounts for each child.
Round-Ups
With Acorns Checking, you can round up every purchase to the nearest dollar, with the extra change going toward your investments. The Round-Up feature applies whether you use your Acorns Visa Debit Card or another card that's linked to your Acorns account.
Custom-engraved heavy-metal debit card
When you set up a checking account, you expect a debit card, but the Acorns Visa Debit Card isn't your ordinary plastic card. It's made of tungsten metal with a matte green finish. Best of all, your signature is custom engraved onto the surface. No more trying to sign the back with a pen that smudges no matter how long you wait for it to dry.
Smart portfolios
As your money goes into your investment account, you'll want to make sure your portfolio is set up to get the best results. Acorns helps with that by providing smart portfolios. Designed by experts, these portfolios are made to fit your unique investment goals.
Fee-free ATM withdrawals
Sometimes you need a little cash. You don't have to worry about ATM fees with Acorns Checking. Acorns will reimburse your ATM fees at more than 55,000 ATM locations around the country and even outside the U.S.
My experience researching Acorns Checking
The first thing that strikes me about Acorns Checking is how simple and straightforward the mobile interface is. At a glance, you can see your current balance. You can also easily transfer funds, deposit a check, or find an ATM directly from that screen.
The best thing, in my opinion, about Acorns is how easy it is to get started investing. There's even a sweepstakes that incentivizes accountholders to round up and set up recurring investments. With so many helpful tools, it's easy to see how I'd be able to start building a portfolio quickly.
The best thing about Acorns Checking is the Smart Deposit feature. I've heard "pay yourself first" from many experts over the years. The problem with that is that when there are so many bills to pay, it can be easy to put off saving and investing for later. With Smart Deposit, the money never goes into my checking account so I don't miss it. Meanwhile, my savings and investments are growing in the background.
Who is Acorns Checking best for?
Those with recurring deposits
Acorns Checking's features work for everyone, but they're ideal for those who have a regular income that can be direct deposited. If you own your own business or freelance, you can still get plenty out of the platform, but regular direct deposits will help you with the Smart Deposit feature.
Families with young children
Once you have children, it becomes even more important to save and invest. Acorns Checking helps with that, but there's also Acorns Early, which lets you set up a dedicated account to set money aside for each child.
Who shouldn't use Acorns Checking?
Consumers who like in-person banking
Acorns Checking works great for the many consumers who like mobile banking. If you prefer to go to a brick-and-mortar location and interact with a human teller, Acorns Checking might not provide your ideal banking experience.
Those seeking fee-free banking
Acorns Checking has plenty of features you won't get with other checking options, but you can easily find checking accounts that come without fees. If you're looking for standard checking options and don't plan to take advantage of the investment and savings features, the fees might not be worth it.
Pros
Automatic saving and investing — With Smart Deposit, Round-Ups, and recurring transfers, you can automatically fund your portfolio and retirement savings.
All-in-one banking — With Acorns Checking, you can easily connect to the rest of Acorns' features and manage your money all from one place.
Rewards for spending — When you spend online or look for a job, you'll build rewards for doing the things you would have likely done anyway.
Unlimited ATM fee rebates — You'll get fee rebates at more than 55,000 ATM locations.
Cons
Monthly fees — You can find fee-free checking accounts, but Acorns' advanced features and fee-free ATM withdrawals can make the fee worth it.
Automatic portfolios — Those who like to build their own portfolios might not like the Smart Portfolios setup of Acorns.
Acorns Checking vs. competitors
LendingClub
When it comes to ATM fee reimbursement, it's hard to beat LendingClub Rewards Checking. No matter where you use your ATM card, LendingClub covers the fees. But if you don't want to wait for the rebate at the end of each month, you can make your cash withdrawals at a MoneyPass or SUM ATM without paying any fees at all.
But that's not the best news when it comes to LendingClub. When you use your LendingClub debit card, you get 1% unlimited cash back! Check out our LendingClub Bank review.
Summary
Banking has been redefined in the era of mobile lending. Acorns Checking is a prime example of that, with features that make it easy to set money aside for retirement and build an investment portfolio. Once you've set up your account, you can make saving and investing automatic, freeing you up to focus on budgeting the funds going into your Checking account.