To be competitive in the online banking industry these days, banks need to offer a lot of features — convenient mobile deposits and transfers, 24/7 customer service, handy bank-on-the-go apps, and high interest rates on savings accounts.
Ally Bank has all of these features and more. It offers the products you'd expect from a major online bank, like savings and checking accounts, as well as some optional features to help savers budget for specific goals.
What Is Ally Bank?
A full-service online-only bank, Ally Bank is the digital banking arm of the larger company Ally Financial.
Ally Bank itself includes a ton of financial services, from home and auto loans to Individual Retirement Accounts (IRAs) and investment robo-advisors. I looked most closely at their checking and savings accounts, but their lending and investment services are worth consideration too.
Pros
No minimum opening deposit or minimum balance — You don't need a minimum amount to open or maintain an Ally savings or checking account. This means you don't have to stress about Ally charging you or closing your account if you have a lean few months.
High Annual Percentage Yield (APY) on savings and money market accounts — You'll get a high APY on your savings or money market account regardless of your balance. This is one of the higher APYs I've seen for low balances, even with online banks, which tend to have higher yields.
Interest-bearing checking account — Earning a little extra interest through your checking account is always a plus. Ally checking accounts earn modest interest rates — 0.10% to 0.25%, depending on your balance — but they're better than nothing.
Cons
Some transactions have fees — While most regular transactions, like incoming transfers, don't have fees with Ally, there are fees attached to a few less common transactions. This is worth noting, since some competitors don't have fees at all.
No physical branches — As a digital bank, Ally doesn't have any physical branches. If you prefer to open accounts or get answers to your questions in person, this may be a dealbreaker.
How Does Ally Bank Work?
The online sign-up process is simple and, as with most digital banks, pretty quick.
Ally Bank encourages but doesn't require you to open multiple types of accounts, which you can do in a single session or over time.
Before you transfer any money, you have options to review and add (or delete) any accounts.
Their info-gathering process is fairly standard; they do require some sensitive information, which is kept secure through encryption.
Once you're ready to fund your account, you can:
Set up a transfer from an external checking or savings account
Set up paycheck direct deposit
Take a photo of a paper check via their eCheck Deposit system
Use a wire transfer
To withdraw cash, you can use an Allpoint ATM (they're almost everywhere) for free. If you use a fee-charging ATM, Ally reimburses you up to $10 per statement cycle for other ATM fees. Electronic transfers to an external account or another Ally account are also free.
Pricing for Ally Bank
First, the good news: you won't pay monthly maintenance fees or overdraft fees with Ally Bank. Other no-fee transactions include incoming wire transfers, standard and expedited transfers, and low or zero balances. According to their website, Ally isn't enforcing fees for "excessive transactions" in a statement period (normally $10), so you should be able to make unlimited transactions.
However, you will be charged:
$7.50 for returned or rejected deposits
$20 for outgoing domestic wire transfers
$15 for expedited delivery
$25/hour if you have a situation that requires research into your bank account history
You may not encounter any of these situations, but if you do, be prepared for charges.
Ally Bank Features
Savings Account
Ally Bank's flagship product is their high-yield savings account. With a 4.25% variable APY and interest compounded daily, this account is true to its "high-yield" claim. The website mentions different APY "tiers" for different balances, but the APY looks to be consistent across tiers (though that may change).
Taking a cue from budgeting apps, Ally lets you divide your savings account balance into up to 10 "buckets" that represent different goals.
Money Market Account
Money market accounts have a similar rate as the Savings Account, and they come with a debit card for unlimited ATM withdrawals.
Read more: Money Market vs. Savings Accounts
Checking Account
Ally checking accounts earn interest, though at a much smaller rate than their savings and money market accounts. You'll earn an 0.10% APY if your balance is less than $15,000, and an 0.25% APY if it's $15,000 or more.
Ally doesn't charge overdraft fees, but if you want to limit your risk of overdraft, you can set up automatic transfers between Ally savings and checking accounts. They also have a CoverDraft service that gives you up to $250 in overdraft coverage if you use direct deposit (though overdraft protection isn't always the best idea for people who struggle to limit their spending).
Round Ups and Surprise Savings
Round-ups are Ally's way to help you sneak more money into savings without noticing. If you opt in, Ally rounds up transactions from your checking account to the nearest dollar. When the total gets to $5, it goes from checking to savings.
Surprise Savings does the same thing through a different technique. Link any checking account (whether it's an Ally checking account or not), and their algorithm will analyze your spending habits and let you know if you have any extra money that's "safe to save."
Certificates of Deposit (CDs)
If you want to save money for three months to five years down the road, Ally has no-fee, no-minimum CDs with a lot of customization options. The APYs are high-yield, ranging from 0.75% to 3.00%. The longer your term, the higher your APY.
Want to withdraw your money early? The No Penalty CD (11 months, 2.00% APY) lets you take money out with no fees.
Read more: CD Interest Rate Calculator
Investment Options
Ally Invest, the investing arm of Ally, starts with an accessible $100 minimum. You can use their robo-advisor or direct your own portfolio, and Ally offers multiple portfolio types based on your goals and risk tolerance.
Mobile App
The versatile Ally app can take care of most, if not all, of your everyday banking needs: free electronic transfers, bill pay, check deposits, finding ATM locations, and more.
My Experience Researching Ally Bank
While looking into Ally Bank customers' experiences, I learned that Ally checking account holders faced a wave of debit card frauds in August 2022. Customers reported strange charges on cards they'd never used or even activated. Naturally, this event flooded Ally's customer service phone lines.
Some users commented that Ally wasn't prepared for this situation, and callers faced long wait times. Users also mentioned they had a difficult time identifying the fraudulent charges on their statements via the website and app, and that Ally doesn't offer virtual card numbers, which can hide a real debit card number from hackers.
Taking advice from cyber-experts, Ally is working to prevent these disasters in the future by analyzing accounts more closely. Ally's official security guarantee protects users from liability as long as they report unauthorized charges within 60 days.
Any debit card is vulnerable to fraud, regardless of the company. Still, this research made me think Ally Savings may be a more secure bet than Ally Checking.
Who is Ally Bank Best For?
People saving for several different goals — The "buckets" feature in Ally Savings makes it simpler to compartmentalize your goals without opening separate accounts.
People who want multiple types of accounts in one place — Theoretically, you can have your investments, savings, and checking accounts all with Ally, consolidating your financial life nicely.
People opening CDs — Ally has a lot of choices for CDs, and its early withdrawal charges aren't as high as the penalties many other banks charge.
Who Shouldn't Use Ally Bank?

People who need to deposit cash — Ally doesn't have any way to deposit cash into a checking or savings account. If you earn cash tips at work or need to stash cash for other reasons, another bank would be better.
People who want in-person assistance — With no physical branches, Ally's customer service is strictly over the phone or online.
Ally Savings Account vs. Competitors
Best for $5,000 or more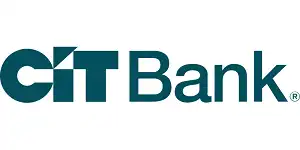 CIT Bank Platinum Savings Account
With no account opening or monthly service fees, the CIT Platinum Savings Account offers a high interest rate on balances of $5,000 or more with a minimum of $100 to open an account. See site for details.
Pros:
Up to 5.05% APY

No monthly service fees

Fast account opening
Cons:
High minimum balance required to earn top rate
Open an Account
Products: Savings, Checking, Money Market, and CD accounts
APY: Up to 5.05% APY on CIT Bank Platinum Savings account
Fees: No account opening or maintenance fees
The CIT Bank Platinum Savings account is a tiered interest rate account that offers up to 5.05% APY if you can maintain a minimum balance of $5,000. Accounts with an end-of-day balance under $5,000 only earn a 0.25% APY so it's best for those that consistently meet the minimum. See site for details. The CIT Bank Platinum Savings account has no account opening or maintenance fees, but note that CIT Bank does require a minimum of $100 to open this account type.
---
Also Great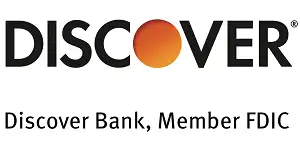 Discover Online Savings Account
Discover is a large, nationwide financial services company offering savings accounts, checking and credit card products.
Some banks limit savings accounts to 6 withdrawals per month, but not Discover, so you can deposit and withdraw from savings as much as you need.
Pros:
4.30% APY

No minimum balance requirement

No fees for most transactions
Cons:
Service charge for outgoing wire transfers
Open an Account
Products: Savings, Checking, Money Market, and CD accounts
APY: 4.30% APY on Discover Online Savings Account
Fees: No minimum balance or monthly fees
Discover accounts come with a lot of fee-free services, including no fees for returned deposits (which Ally does charge for). They're also an exclusively online bank, but with plenty of ATMs and mobile features, including mobile check deposits. Savings accounts are even eligible for Early Pay, where you can access direct deposits up to two days early.
---
Capital One 360 Performance Savings Account
Capital One's 360 Performance Savings Account offers an interest rate that consistently competes with the very highest APYs out there. Plus it has no minimum balance and doesn't charge any maintenance fees, and it lets you open a bunch of different sub-accounts for different saving goals.
Pros:
High APY vs. traditional banks

Can easily link Capital One accounts

No account minimums
Cons:
Other savings accounts may offer higher APY

Limited branch access
Learn More
Products: Savings, Checking, Money Market, and CD accounts
APY: 4.30% APY on Capital One 360 Performance Savings Account
Fees: No minimum balance or monthly fees
Capital One shares many features with Ally, including an interest-bearing checking account and a high-yield savings account. You can open different savings accounts for multiple goals and earn a 4.30% APY on each balance. Capital One 360 accounts are online, but if you want personal assistance, Capital One does have physical branches.
Summary
Ally Bank accounts aren't completely fee-free, and their checking accounts' security breach in 2022 put a lot of customers on alert. But overall, Ally's savings account products are trustworthy and on par with competitors.