Let's say you're looking to invest some money, and you've already considered some traditional methods:
You want the money sooner than 65, so you don't want to put it into your

retirement savings.

You have a low risk tolerance, so stocks, crypto, and real-estate aren't your first picks.

You want more interest than the piddling 0.04% APY savings accounts offer these days.
Well, what now? Is there somewhere you can invest your money that's safer than stocks and crypto, yet earns more interest than a savings account? 
Yes! In fact, you have two options:
Certificates of Deposit (CDs).

Money Market Accounts (MMAs). 
Some of the best CDs and MMAs on the market are available exclusively through SaveBetter.com, and for reasons I'll come to explain, I'm going to specifically zero in on the accounts on offer from Ponce Bank. 
So what makes CDs and MMAs such solid options for low-risk investors? Why are the accounts from Ponce Bank such great options? How do you sign up? How much interest can you make? And lastly, is there a catch? 
Let's investigate some Ponce Bank deposit accounts. 
What is a Ponce Bank deposit account?
Before moving on, it's worth mentioning that these Ponce Bank deposit accounts are exclusively offered through SaveBetter.com. The SaveBetter platform connects savvy savers to high-yield MMAs and CDs from smaller banks like Ponce. 
Ponce Bank offers three CDs and one MMA through the SaveBetter platform. 
To start, here are the banks' three CD options: 
A 5-month high-yield CD with

0.40% APY

.
A 13-month high-yield CD with

1.31% APY

.
A 48-month high-yield CD with

1.61% APY

.
Right off the bat, you'll notice that all three CDs have shorter terms and much higher interest rates than the national averages. That's a winning combo. 
Now let's look at Ponce Bank's SaveBetter.com-exclusive MMA:  
Interest rate/APY: 

3.00% APY

.
Minimum opening deposit: $1.
When shopping for MMAs you almost never see this combination of a low minimum deposit paired with such high interest. 
I'll break down these and other great features of the four Ponce Bank deposit accounts, but first, a little more about the process. What does it look like to open one of these accounts on SaveBetter.com? 
How does a Ponce Bank deposit account work?
To open a Ponce Bank CD or MMA, head to the SaveBetter platform's products page. There, you'll see a list of all CD and MMA options from each of SaveBetter.com's partners. 
Remember, these four deposit accounts are a SaveBetter.com exclusive, so you won't find them on Ponce Bank's site. 
Click "Product Terms" and you'll see a brief one- or two-pager highlighting everything you need to know about that account type. Read this carefully!

Back on the products page, click "Save Now" and you'll be redirected to a pretty straightforward signup process. You'll start with some basic info, like a login and password: 
Next, you'll enter some basic info required by federal law to identify you. This will include your name and contact info, for the most part. 
The rest of the steps are pretty straightforward, including: 
Uploading a government-issued ID (driver's license, passport).

Sharing your account and routing number for making your initial deposit.

Approving the terms and conditions (as always, read these carefully).
Once your account is set up, you can monitor and withdraw from your account straight from SaveBetter.com. 
How much does a Ponce Bank deposit account cost?
It costs you nothing to open a Ponce Bank deposit account through SaveBetter.com.  
If you're wondering how SaveBetter.com makes money, it's through a pretty traditional service arrangement with their partner banks. The platform connects you to the bank, facilitates the account creation process, and charges the bank, not you, for the convenience. 
Features of the Ponce Bank deposit accounts
Like a pizza, a deposit account is a pretty simple product made with just a few ingredients. 
What separates one deposit account from another is the quality of those ingredients. 
Now, the ingredients inside Ponce Bank's deposit account pizzas are pretty tasty. Here are some highlights: 
Above-average interest rates
All four of Ponce Bank's deposit accounts offered through SaveBetter.com offer higher interest rates than the national average. 
Ponce Bank breaks the mold with interest rates. Its 3.00% APY offered through its MMA is especially impressive – that's above the national average for savings and the national average for non-jumbo CDs (<$100,000). 
A safe investment
Look – I know $51 per year on a $10,000 account isn't "retire early" money. You could certainly earn more in the stock market. 
But the key difference between deposit accounts and stocks is risk. The former are FDIC-insured for up to $250,000, just like your checking account, meaning you'll never lose money on them. Stocks are not insured, and crypto can lose 60% of its value overnight. 
So if you're looking for a safe investment that'll still accrue a respectable trickle of cash, a Ponce Bank deposit account is an excellent option. Since the MMA accrues just as much money as the CDs, you can keep your money there simply until you think of a better idea. 
$1 minimum opening deposit 
Another big perk of the Ponce Bank CDs and MMA on offer are their low opening deposits. CDs often require $500, $1,000, even $25,000 opening deposits to secure the best interest rates. Heck, even regular savings accounts can require a higher initial deposit greater than $1. 
So for Ponce Bank to virtually erase minimum opening deposits as a requirement on their CDs and MMA is pretty unheard of, and a big perk for those who can't afford to move too much money at once. 
A Community Development Financial Institution (CDFI)
When you loan money to someone, you're probably interested in how they'll spend it. So how does Ponce Bank spend your money? 
Ponce Bank is a Certified Community Development Financial Institution, meaning they invest more than 80% of their assets in low and moderate-income communities. Per Ponce Bank themselves:
"Your deposit helps us keep investing in underserved communities hard hit by the COVID crisis."
If you like the idea of your money supporting community growth (versus filling a CEO's private jet with champagne), you may be a bonafide conscious capitalist – and Ponce Bank would make an excellent institution to trust your money with. 
Who should open a Ponce Bank deposit account?
Who do I think should open a Ponce Bank deposit account through SaveBetter.com? 
Anyone looking for a higher yield from their savings account
If you already have a bunch of money stashed away in a low-yield savings account (0.10% or less), why not move it over to an account with 5x the interest rate? 
Taking the 30 minutes to transfer the money into a Ponce Bank CD or MMA could net you an extra $40+ per year in interest. 
Anyone with money sitting around (that they don't immediately need)
Similarly, if you have $10k or more just sitting in your checking account, you might as well move it into a Ponce Bank CD or MMA. Otherwise, it's just losing value to inflation. 
If you think you might need to access it, an MMA will be your best option. If you put it in a CD, you may score a bit more in interest but your money will remain locked up tight until your term expires. 
Investors seeking ultra low-risk ideas
CDs and MMAs are low-risk, low-yield investments. The "risk" associated with CDs, however, is that your money will be locked up tight. If another investment opportunity comes along in the next 5, 13, or 48 months, too bad, your money is tied up – you can't withdraw it without severe penalties. 
That's what makes the Ponce Bank MMA so compelling – it offers CD-level interest rates without tying up your money. 
So if you're keen on investing but you're waiting for the right opportunity, you can keep your investment funds stashed in a Ponce Bank MMA until the time is right. 
My personal experience researching Ponce Bank deposit accounts
The interest rates for Ponce Bank's CDs and MMA through SaveBetter.com sounded too good to be true, so I cross-checked them with the rates listed on Ponce Bank's website. I called up Ponce Bank and they confirm that yep; that 3.00% APY offered through SaveBetter.com is real. They fund it, and SaveBetter.com manages it. 
Who shouldn't open a Ponce Bank deposit account?
Ponce Bank deposit accounts are solid investment vehicles, but they're not for everyone. Who should take a pass? 
High-risk, high-return investors
Up to 3.00% APY represents a strong APY for the ultra low-risk investment category, but if you're looking to multiply your money faster, I don't blame you. Deposit accounts are great places to store your money if you lack the time, risk tolerance, or idea for a better investment. 
Long-term (5+ years) investors
Deposits accounts are great investment vehicles for money that you may need soon, within months or a couple of years. 
But your investment horizon, aka the length of time before you need to cash out, may be longer than five years. You may be stashing money away for a big purchase taking place sometime between now and retirement. Some common examples include a car, a child's education, or a down payment on a house. 
In all three cases, you'll want something with a higher annual return than an MMA or a CD, so I'd point you towards a lazy portfolio. When you open a lazy portfolio, you let a robo-advisor pick your stocks for you while you just keep pouring money in. No need to pick a single stock yourself (in fact, it's better if you don't!). 
Pros
High interest — Ponce Bank's interest rates on its CDs and MMA range up to

3.00% APY

Conscious capitalism — Ponce Bank is a certified Community Development Financial Institution (CDFI), meaning they invest 80% of their customers' money into growing low- and moderate-income communities.
Cons
Lower interest compared to other forms of investing — 0.50% to 0.45% is a heckuva high interest rate for deposit accounts these days, but your earning potential is significantly higher in stocks or real-estate.
No direct option, must work through SaveBetter.com — These four Ponce Bank deposit accounts are exclusively offered through the website SaveBetter.com.
Ponce Bank deposit accounts vs. the competition
Chase Bank
Chase Bank offers everything you could want from a big bank: stellar customer service, a buffet of account types, a well-optimized site and mobile app, and more.
But the 222-year-old bank's crown jewels are its handsome blue credit cards. Travelers will pile on points with the Chase Sapphire Preferred® Card. And small business owners will love the Ink Business Cash® Credit Card where you get $900 bonus cash back after you spend $6,000 on purchases in the first 3 months after account opening
Like other big banks, however, Chase isn't interested in luring in customers with high interest rates. CDs return a middling return, and the bank doesn't even bother offering money market accounts.
Discover Bank
Like Chase, Discover is one of the big-name banks, meaning they offer some truly superb banking features. These include a Cashback Debit account that offers no fees and 1% cashback on up to $3,000 in debit card purchases each month, a Discover Online Savings account with 4.30% APY and no fees, and a huge selection of credit cards, most of which come with 5% cashback categories.
Also Great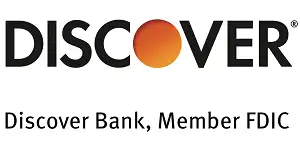 Discover Online Savings Account
Discover is a large, nationwide financial services company offering savings accounts, checking and credit card products.
Some banks limit savings accounts to 6 withdrawals per month, but not Discover, so you can deposit and withdraw from savings as much as you need.
Pros:
4.30% APY

No minimum balance requirement

No fees for most transactions
Cons:
Service charge for outgoing wire transfers
Open an Account
In fact, Discover credit cards come with a Cashback Match that rivals their competition. With the Cashback Match, all the cashback you earn your first year will be matched by Discover at the end of your first year as an account holder.
But Discover doesn't just stop there. They're also in the loans business, offering home loans, personal loans, and student loans.
Summary
Ponce Bank's three CDs and money market account offered exclusively through SaveBetter.com are excellent places for low-risk investors to stash their extra money. The CDs will accumulate a tick more interest, but the money market account will remain liquid and accessible. All four are superior alternatives to letting your excess cash sit in a checking or low-yield savings account.