If you want to trade stocks without paying commissions, check out my list of the best commission-free trading platforms of 2023.
The fact that you can now trade stocks without paying commissions removes one of the barriers to stock trading for those without a ton of money to invest.
Traditionally, you had to pay anywhere from $4.95 and up for each stock trade you make. Firms relied on these fees as a significant part of their revenue. Needless to say, I was very surprised when a few major platforms announced, all within just a few days, that they would no longer charge fees to trade stocks on their platform.
Now, you have a large number of options to trade stocks and other securities commission-free. Even so, each trading platform has different benefits and drawbacks.
First, here's a quick explanation of what exactly a zero commission broker is:
Best commission-free trading platforms overview
Robinhood
Robinhood was founded in 2013 and took the investment world by storm when it announced it'd offer commission-free trades on its platform. You can invest with as little as a dollar in thousands of stocks, ETFs, options, and cryptocurrencies commission-free.
While Robinhood is well known for starting the commission-free trade movement, they also want you to learn about investing, as well. Their website has an in-depth Learn section to help you learn about investing basics, the markets, and trading lingo. These resources can help you figure out how to get started investing. They offer tools to help you manage your portfolio, too.
While Robinhood's main service is free, you can upgrade to Robinhood Gold starting at $5 per month. This gives you the ability to trade on margin, make larger instant deposits, and the ability to access professional research reports. This is more than the average investor likely needs, but it's nice to have as an option if you'd like to take advantage of these services.
Visit Robinhood to learn more or read our Robinhood review
Advertiser Disclosure – This advertisement contains information and materials provided by Robinhood Financial LLC and its affiliates ("Robinhood") and MoneyUnder30, a third party not affiliated with Robinhood. All investments involve risk and the past performance of a security, or financial product does not guarantee future results or returns. Securities offered through Robinhood Financial LLC and Robinhood Securities LLC, which are members of FINRA and SIPC. MoneyUnder30 is not a member of FINRA or SIPC."
Public
Public is a social investing app that makes it easier to start making commission-free investments. Their goal is to make the stock market accessible to everyone, so they have no account minimums and no commission fees. Currently, they offer over 5,000 commission-free stock and ETF investment options. You can invest in stocks with as little as $5. You can buy full shares, too, if you'd prefer.
The idea behind the app is you can buy slices of stocks and ETFs rather than having to pay the full share price. At the same time, you can connect with the investing community within the app. Public allows you to share your own insights and follow other investors that do the same. You can even start group chats.
The app also includes a feature called themes. This allows you to discover new companies that share unique themes such as female-led companies in the S&P 500. Public has built-in safeguards for risky stocks and they don't allow day trading, margin loans or complex investment instruments. You can even earn free stock by referring your friends to Public.
Visit Public to learn more or read our Public review
M1 Finance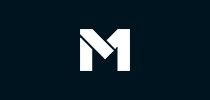 M1 Finance is an investing app that was launched in 2015. While M1 Finance doesn't have as many investment options as some larger firms, all investment options do not charge commissions to trade. The firm allows you to set up a custom investment portfolio then automates your trading activity.
You can invest in stocks and ETFs. M1 Finance even allows you to purchase fractional shares which can be great if you're just getting started and don't have a lot of money to invest.
Your first deposit will be invested based on the portfolio percentages you set up. Future investments will be used to make purchases to bring your total balances back in line with that portfolio.
M1 Finance doesn't charge any trading commissions or management fees, but underlying investments may charge fees.
If you want access to two daily trading windows, a lower rate on the offered flexible line of credit and checking accounts that pay APY and cash back, you'll have to pay a $125 annual fee to upgrade to M1 Plus.
Visit M1 Finance to learn more or read our M1 Finance review.
E*TRADE
E*TRADE has been around for quite a while and was founded in 1982. Most US exchange-listed stocks and ETFs have commission-free trades, but options cost $0.50 to $0.65 per contract for most options trades.
E*TRADE focuses their business on active traders rather than passive investors that prefer index funds.
They have an easy-to-use platform and tools, a dedicated trader service team, as well as a vast database of educational resources.
Visit E*TRADE to learn more or read our E*TRADE review.
Acorns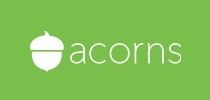 Acorns is an app and was founded in 2012. You invest in commission-free ETFs when you invest with Acorns.
The Acorns app gives you a unique way to invest that most other trading platforms don't allow. Acorns allows you to start investing through micro-investing.
Essentially, Acorns rounds up your everyday purchases to the nearest dollar. Then, they take that change and invest it when it adds up to at least $5 from your linked accounts.
Acorns does charge a monthly fee that ranges from $1 to $3 depending on the services you want access to.
Visit Acorns to learn more or read our Acorns review.
TD Ameritrade
TD Ameritrade was founded in 1975 and was rated as the best online broker for 2018 in Kiplinger's Personal Finance Best Online Brokers review. Currently, TD Ameritrade has reached a definitive agreement to be acquired by Charles Schwab.
TD Ameritrade offers commission-free trades on most US exchange-listed stocks and ETFs.
TD Ameritrade offers a robust trading platform, free research, and good customer support to back up their service.
Vanguard
Vanguard was founded in 1975 and is completely client-owned. That means Vanguard has an incentive to keep their costs low and their owners' best interests in mind.
Vanguard charges for stock trades depending on the amoun of assets you hold with the company. Those with over $1,000,000 in assets do get some free trades, but those with fewer assets at Vanguard get charged anywhere from $2 to $20 per trade for online trades.
Vanguard offers commission-free ETF trades for over 1,800 ETFs as long as you trade online. There is a fee if you trade ETFs over the phone.
Similarly, all Vanguard mutual funds have no transaction fees and over 3,000 non-Vanguard mutual funds can be traded for free online. Fees do apply for phone purchases and certain other transactions.
Summary of the best commission-free trading platforms
| Company | Commission-free investment options | Account minimum |
| --- | --- | --- |
| Robinhood | Most U.S. equities and ETFs listed on U.S. exchanges, options and cryptocurrency | $0 |
| Public | Over 5,000 stocks and ETFs | $0 |
| M1 Finance | All investment options available through M1 Finance | $100 |
| E*TRADE | Most US exchange listed stocks and ETFs | $0 |
| Acorns | ETFs available through Acorns | $5 |
| TD Ameritrade | Most US exchange listed stocks and ETFs | $0 |
| Vanguard | Vanguard ETFs and mutual funds along with select other ETFs and mutual funds when traded online | $0 |
How I came up with this list
I examined the market and selected a variety of commission-free trading platforms that would appeal to different audiences.
I looked at the firm's history, its unique features, the minimum account opening requirements, the types of investments available to account holders to invest in, as well as any other costs associated with the platforms.
What may be the best trading platform for one person may not be a good fit for someone else, so I focused on finding a variety of platform options based on differing needs.
How to choose the best commission-free trading platform for you
Ultimately, choosing the best commission-free trading platform will come down to your preferences. That said, there are a few things you should look for before selecting the best platform for you.
Figure out how much you can invest
First, figure out how much money you have available to start investing. Next, decide what you want to invest that money in.
Based on these two answers, you can start narrowing down your options. Eliminate options that don't allow you to start investing in your chosen investment with the amount of money you have available.
Since some platforms have no or extremely low account opening minimums, you should be able to find an option for you.
Pick the right account type for you
Once you've narrowed down your options, make sure you can open the account type you want to invest in. For most people, this is an IRA, Roth IRA, or traditional taxable brokerage account. These account types are fairly common at most platforms.
However, those that need specialized accounts such as SEP IRAs, Solo 401(k)s or others may have limited options for the best platform for them.
Make sure to watch out for any other fees the platforms may charge. If they have a monthly fee or additional non-trading fees that eat away at your returns, they may not be the best fit for you for the long-term.
Once your balance has grown, you may want to consider moving to a different platform if it better meets your needs.
Should you invest with a commission-free trading platform?
The investing industry is quickly moving to a mostly commission-free trading environment. This is good for consumers because it cuts investing costs and makes investing more accessible to the general public.
Even so, trading commission-free can have some downsides. Trading commissions provided a barrier to discourage frequent trading. Without this barrier, it may be tempting to trade stocks more often.
The more you trade, the more chances you have to make mistakes. If no commissions on trades make you tempted to trade more often, it may not be a good fit for you.
Additionally, these platforms that used to make money on trade fees still have to turn a profit. While you aren't paying fees on trades anymore, watch out for other fees or costs that could end up costing you more over the long run.
These may not appear for all types of investments, but it's always smart to watch out for increasing costs.
If you're a disciplined investor, commission-free trades could save you a few bucks here and there. If there are no additional costs elsewhere, you might as well take advantage of the cost savings.
Are there disadvantages to free stock trades?
While free stock trades sound great, they may cause issues for some people. In the past, the stock trade fee made many investors carefully consider their trades. With no stock trade fees, you can trade as much or as little as you'd like.
What should I look out for at commission-free brokerages?
Whenever you get something for free, you should carefully consider why you're getting it for free. Chances are, there are fees (however small) for some things you may eventually have to do.
I've always heard the saying there is no such thing as a free lunch and this includes commission-free trading platforms.
Summary
Commission-free trading platforms can be a great option for active traders to save money on their trading commissions. If you're currently paying for stock, ETF, or mutual fund trades, consider switching to one of our best commission-free trading platforms listed above.
Just remember, free trading doesn't mean you should trade more often. While some active traders are successful, you may be better off sticking with long term index investing. Make sure to consider all of your investment options and consult an investment professional if you need help deciding what you should invest in.
Read more: