COVID-19 will ensure that this holiday season looks different than what you are used to. But you can still show your family that you care! Here's how.
As the global pandemic swirls around us, COVID-19 continues to make waves in our lives. With the holiday season approaching quickly, the virus and its economic consequences will undoubtedly affect the season's festivities.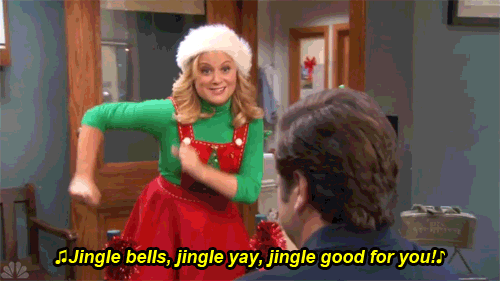 Although you may not be able to recreate the same experience from past holiday seasons, you can still use the Christmas season to show loved ones that you care.
You'll face a new set of challenges. But with the right balance of COVID concern and budget awareness, you can share a happy holiday season with those that matter most.
Let's take a closer look at how you can adjust for the implications of COVID this Christmas season.
Sticking to a budget
First and foremost, COVID has created a long list of health concerns. But the turbulent pandemic year has also led to dramatic economic impacts.
Many are facing dire financial situations due to the economic impacts of the virus. With that, the holidays could put a strain on already stretched budgets.
As we move into the holiday season, keep your budget – and your family's budget – in mind.
Thoughtful gift-giving
Whether or not you plan to see your family in-person this year, thoughtful gift-giving is always a priority. This year, thoughtful gifts seem especially important after a stressful year that has been hard on almost everyone.
Before you start your holiday shopping, take a look at your budget. Many of us are dealing with unexpectedly tight budgets this holiday season. You might have experienced a job loss or illness this year that wiped out your savings. With that, the idea of spending a lot on holiday expenses may not be prudent – or even possible.
Once you have a better idea of what you are able to spend on the holidays, then start your holiday shopping with an intentional attitude. Luckily, there are many ways to stretch your holiday budget. Here are a few ideas to kick off your creativity:
Send a meal. Many of us look forward to the Christmas dinner spread filled with all of our favorite flavors. If you can't be with a loved one in person, consider sending a Christmas dinner with

Home Chef

or

Blue Apron

.

Tap into your crafty side. Homemade gifts can be a thoughtful way to show your family that you love them while staying on budget. Plus, exploring your crafty side can be a fun way to spend an afternoon in the weeks leading up to the holiday season. Personally, I'm experimenting with candle making to create personalized handmade gifts for my family this year.
Go for the splurge, only if you can afford it.

If you can afford a pricey gift, sparkling jewelry can be the right gift for that special someone.

James Allen

can be the perfect place to shop for a beautiful gift that won't completely deplete your savings.
Take a few minutes to consider your holiday gift list. Be realistic about the gifts you will be able to share with your family this year. Don't put too much pressure on finding the 'perfect' gift. Instead, focus on creating a thoughtful token of your affection that will remind your family that you love them.
Use cash back apps and spend less
No matter where you shop this holiday season, you can almost definitely take advantage of cash back apps and spend way less on gifts, while still giving meaningful presents.
One app I'm particularly fond of is Capital One Shopping. They're one of the most robust shopping rewards apps I've found to date. You can download the app for free (whether you're a Capital One customer or not) and then you can use Capital One Shopping in a couple of different ways. First, Capital One will alert you if they find an item you've searched for at a cheaper price. Also, Capital One Shopping will automatically try out coupon codes for you at checkout, ensuring that you find a great price.
To top it all off, you can also earn credits when you make purchases online with companies like Walmart and eBay, and you can then use those credits to buy gift cards. You can re-gift those cards, or use them to buy presents for your loved ones!
Disclaimer - Capital One Shopping compensates us when you get the browser extension using the links we provided.
If you want to make sure you're getting the best price possible, consider using multiple cash back apps. Another one to check out is Swagbucks. They operate a little differently than Capital One Shopping in that you can watch short videos and take surveys and earn cash back. You can use the points you earn through Swagbucks and redeem them for gift cards or get straight cash via PayPal.
With Swagbucks, you can get coupon codes as well, just download the Chrome extension, and Swagbucks will take care of the rest.
Take advantage of credit card rewards
In addition to cash back via online shopping sites, the holiday season is the perfect time to cash in on the cash back you've earned from your credit card purchases. Depending on how much you earn from your rewards (and any potential sign-up bonuses), your cash back may end up paying for all of your gifts!
One of the most lucrative cards on the market right now is the Chase Freedom Unlimited®. For starters, it has a liberal sign-up bonus of an additional 1.5% on all purchases (up to $20,000 spent in the first year).
You'll also earn cash back in a variety of categories, including 5% on travel purchased through Chase Ultimate Rewards®, 3% on dining and drugstore purchases, and a generous 1.5% on all other purchases. Even if you're not spending in the higher cash back tiers right now, the 1.5% cash back can offer you a sizeable amount of money on your Christmas spending.
And the best part? You'll get all these rewards for a $0 annual fee!
Finally, make sure you're keeping everyone's budget in mind
As you consider your own budget this holiday season, don't forget to consider the economic challenges your family and friends are facing. For many, it has been an economically tough year, which has led to tight holiday budgets.
With that in mind, you can focus on finding tactful ways to minimize the gift buying burden for your entire family. You could organize a gift exchange such as a White Elephant or a Secret Santa game. You can even limit the amount that everyone is allowed to spend on their single gift to ensure that no one feels undue pressure to spend a ton of money. Another option is to limit gift-giving this year to just children.
Of course, you should do this in a thoughtful way that doesn't point out anyone's overt economic difficulties of the past year. Instead, the gesture should be made to ease the holiday spending burden for everyone in your family. With that, everyone's bottom line will benefit – especially those that were impacted financially by this year's challenges.
Staying connected this holiday season
Christmas is the season when family and friends gather and create happy memories together. Spending time together is what makes this season so enjoyable.
However, things may look different this season. Luckily, it is still possible to spend time with your loved ones in some way. Let's explore the options.
Safe travel
In the past, many of us have made long treks to spend the holidays with extended family. The long flights were well worth the time spent together. However, this year's holiday travel will probably look different.
Due to the possibility of spreading COVID to our family and friends, many are wary of traveling. With that, some of us are choosing to spend the holidays at home without any traveling involved. Others are choosing to make a road trip, instead of hopping on a crowded flight.
Before you decide to travel or not, consider the risks for your family. If you want to make the journey, have an open discussion with your family about everyone's comfort levels. If everyone is comfortable with the gathering, take steps to ensure that everyone is safe. A little bit of planning and caution can show everyone that you care about them and protect them from infection.
Virtual gathering
If you or your family are uncomfortable with an in-person holiday dinner, there are still options. The pandemic has forced us to get creative when it comes to gatherings – almost everything that was once in-person now has a virtual counterpart. We can take these lessons and use them to create a unique holiday season.
There are many ways to stay connected without a traditional Christmas gathering. You can call loved ones throughout the season, text regularly to see how they are doing, or host a Zoom call to see everyone's lovely face.
A fun way to stay connected can be to eat the same food during a video call. You could send a surprise holiday dinner with the help of HelloFresh. With that, you can share a meal and spend time together – without any health risks involved!
The key component of the holiday is that you connect with your family. How you do that will depend on your unique situation.
Summary
By simply making an effort to keep your family safe from the threat of COVID-19 this holiday season, you can show your love. Take some time to discuss Christmas plans with your family. Make sure that everyone is on the same page and comfortable with the upcoming plans. An open discussion is the key to avoiding unnecessary holiday stress during this unique holiday season.
When it comes to gifts, remember that the season is not about the price tag on your gifts. You can show you care without wiping out your savings or dipping into debt. Don't spend more than you can afford – your family will love you anyway!
Read more: