Money can be a means for success or a source of stress, but how you use it can make all the difference. Discover how a financial coach can help!
If you're having money problems, who do you call?
CPAs, financial advisors, and financial coaches all share similar money-themed responsibilities, but their goals, education, and fees are vastly different.
Financial coaches do a lot more than show you how to build a budget or slap your wrist when you want to eat out five times a week; they teach you how to have a healthy relationship with money, so you and your family can work towards a brighter financial future.
Read on to learn what financial coaches do and whether or not you need one!
What is a financial coach?
Financial coaches take you back to the basics of money management. Personal Finance 101.
Their goal is to evaluate your personal finance habits, identify patterns in your spending and saving, and suggest new boundaries and budget methods to help you reach your financial goals. They also act as accountability partners; so the next time you're tempted to splurge on a new pair of shoes or the latest iPhone, your financial coach will help set you straight.
Their job is to educate you on ways to manage your money well, so you can recover from debts, save for major financial goals, and achieve a lifestyle where you control your finances — not the other way around.
What do financial coaches actually do?
Financial coaches provide instruction and advice to help people eliminate unhealthy habits and establish better budget practices; but before they get started, they take a little time to understand their client's unique routines and aspirations.
Assess the client's financial habits
Generally, financial coaches begin by tracking your current spending and saving patterns, debts, and budget for a short time, likely a few weeks.
As they come to a clearer understanding of your relationship with money, they help you understand which habits are detrimental to your financial wellbeing and how to implement new, healthy practices. They also learn what emotional ties you may have to money and how those connections influence your finances.
Discuss the client's financial goals
Next, financial coaches will review their client's short- and long-term goals.
Would you like to save for a down payment on a house? Address your current debts? When would you like to retire?
For many of us, this list can be quite long, and it may be challenging to know which goals to prioritize. A financial coach can help you get organized and teach you how to adjust your spending and saving patterns to tackle each goal.
Build a financial plan that will last
Finally, your financial coach will propose a plan, unique to your needs and desires, to get you back on track.
They'll help you develop a new budget, eliminate debt, build an emergency fund, save for retirement, and more. They will likely meet with you every week or every other week, generally for a period of six months to a year, to check in and to keep you accountable.
At the end of that time, your financial coach will have taught you how to maintain a lifelong habit of managing your money well!
How do financial coaches differ from financial advisors?
If you need help planning for retirement, understanding your tax situation, or even saving money, both financial coaches and financial advisors can help. However, while these experts do have a lot in common, the reality is they're quite different, and it's important to understand why before you hire one.
Services
First of all, the clients that financial coaches and financial advisors take on typically start from different points.
If, for instance, you have minimal savings and perhaps even substantial debts, you need some tips and tricks to restore your finances to a healthy position. A financial coach can provide that level of service! On the other hand, if you've already saved a great deal, but don't know what to do with the cash you've accrued, a financial advisor would be a better fit.
When it comes to investments, financial advisors also have the upper hand. One of the key responsibilities of a financial advisor is to manage a client's investment portfolio, and most require an investment minimum of $100,000 or even $1 million. Financial coaches, however, aren't licensed to provide investment advice for their clients, so any tips they recommend will likely be limited and non-specific.
While financial advisors can direct budding investors, financial coaches can address deep-seated issues their clients have with money. Whether you're an avid budgeter or on the brink of bankruptcy, finances are stressful for nearly every American. Financial coaches can address any negative associations — be they emotional, mental, behavioral, or otherwise — and provide practical methods for correcting them.
Credentials
Another key difference between coaches and advisors is education.
Most financial advisors undergo extensive education and possess specific credentials and designations, such as Certified Financial Planner (CFP) or Chartered Financial Analyst (CFA); Additionally, financial advisors must be licensed and registered with the Financial Industry Regulatory Authority (FINRA).
Financial coaches, however, aren't required to complete any particular training or certification(s) to provide their services. For this reason, it's vital that anyone interested in hiring a financial coach be sure to research thoroughly and prioritize those who have achieved some level of education, training, or certification.
Time period
Coaches and advisors also differ in the amount of time they spend with a client.
Since financial coaches aim to help people establish a basic understanding of healthy budget practices, their business relationship is generally for a shorter period of time, such as a year or less. Advisors, however, work with clients for the long haul. They will likely meet once or twice a year to evaluate the client's assets and manage their investment portfolio.
Cost/rate
One of the most significant differences between coaches and advisors is how much they charge for their expertise.
Since financial coaches aren't required to have any formal training or licensing, they can be a much more affordable option, accessible to even those who are steeped in debt. However, their rates vary greatly for the same reason. Coaches may charge anywhere from $75-$600 per hour, while others prefer a flat fee per session or for a set number of sessions.
Financial advisors offer a few different types of payment plans, either fee-only, commission-based, or a combination of the two. For fee-only providers, the advisor will charge an hourly rate, such as $150-$300 per hour, or a rate based on the number of assets they manage, typically between 0.5% and 2%. Commission-based advisors receive payment from investment providers, by selling products to their clients.
Who should hire a financial coach?
If you feel stuck in a financial rut, unable to grow your savings, or reach major goals like buying a home, a financial coach may be your ticket forward.
Financial coaches can help their clients eliminate unhealthy money management habits and replace them with positive patterns and routines.
Your issue may be struggling to set aside money for retirement or maintaining a consistent budget. Maybe you're a textbook shopaholic in need of strict boundaries. No matter your situation, a financial coach can provide some structure and guidance when you need it most.
Once you've discarded those negative habits and implemented new norms, they can step aside, leaving you on a new and healthier trajectory.
When do you need a financial coach?
Splurging on an unplanned dinner out or a spontaneous vacation isn't always bad, but your financial habits can impact your future and even your health if you're not careful.
When you just don't know where to start
Let's say your goal is to buy a house. You've opened a savings account and have saved some money over the years, but the progress has been slow and minimal.
Or, maybe you're living paycheck to paycheck and can't comprehend how to even begin saving on such a tight budget.
A financial coach can step in and evaluate your spending and saving habits with a fresh set of eyes. They can see opportunities that you can't and can point out a path to achieving your financial goals.
When your finances are stressing you out
Another serious issue that may require the assistance of a financial coach is when your finances are impacting your health and happiness.
Money is a major stressor for the vast majority of Americans. It can impact everything from your eating habits to your sleep (or lack of). In some cases, the anxiety you feel as a result of finances can even damage your long-term heart health.
If the thought of budgeting, or the weight of financial goals unmet, gives you anxiety or seriously hurts your health and wellbeing, consider contacting a financial coach for help. Don't assume these issues will sort themselves out. Take action today for the sake of your health and your future.
Why it's important to find the right financial help
If your finances were a patch of dirt in your backyard, and you wanted to turn it into a beautiful garden that provided tomatoes and carrots for your family, you wouldn't start with watering. You would pull weeds, plant seeds, and make sure your soil has the proper nutrients to keep plants alive.
A financial coach is like your friendly neighbor with the green thumb who teaches you how to prepare that dirt patch for plants. An advisor is like the nifty irrigation system that provides consistent water to grow your wealth.
If you're thousands of dollars in debt, a financial coach can help you replace your poor money practices, literally, with healthy ones, or wealthy ones. Or, if you need help building a budget and sticking to it, a financial coach can provide the accountability you need to finally make progress.
But if you've got thousands of dollars saved and don't know what to do with it, you're probably better off contacting an experienced financial advisor who can help you build and manage a solid investment portfolio and continue to grow your assets.
Where can I find a financial coach or advisor?
If what you need is a financial coach, it's important that you select a professional with experience in the industry and, ideally, credentials to prove they know what they're talking about.
Start your search for a financial coach on the Association for Financial Counseling & Planning Education® (AFCPE) website. AFCPE provides two recognized certification programs, equipping coaches with the Accredited Financial Counselor® (AFC®) designation or the Financial Fitness Coach (FFC®) designation. By limiting your selection to professionals who hold AFCPE certifications, you'll feel confident hiring an expert you can count on to help guide you towards a healthy financial future.
For those in need of wealth management expertise, the Paladin Registry is a great places to shop around.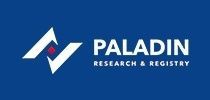 Their impressive platform begins by collecting some information about your finances and goals and then presenting three qualified professionals from their database for you to consider.
They do the backend research and suggest advisors best suited to your needs, so you can feel comfortable interviewing and eventually selecting one of the experts recommended. Best of all, the Paladin Registry walks you through the entire hiring process for free.
Summary
Financial coaches can provide an invaluable service to folks in need of money management basics, but they're not right for everyone.
If you've accrued substantial savings and aren't sure how best to maximize your wealth, consider a financial advisor who can manage your investment portfolio and provide a long-term relationship to grow your wealth. However, if what you need is a foundation to build on, a financial coach can teach you how to maintain a budget, eliminate debt, build your savings, and more. They also keep you accountable, to help you adopt a new trajectory towards a healthy financial future.
No matter which type of help you need, be sure to research thoroughly for financial experts who are experienced in the industry and have the education and credentials to prove it.
Read more: