Struggling with whether or not you should go to college or go to work? There's no "right" answer but, one might make more financial sense than the other.
Although you've likely been told that the "right" way to do life is to graduate from high school, go to a good college, and then get a job, this really isn't the only way. For many, the "right" way is also the perfect recipe for getting into an extreme amount of student loan debt when the job you want might not even require a degree.
If you decide college is the right move for you, make sure you're also getting the right student loan for your budget – Earnest can help
So, rather than prescribing to the "right" or expected way of doing things, why not think about what actually makes the most sense for you. As the saying goes, "there's more than one way to skin a cat." Yes, I agree, it's a strange sentiment, but the message applies – there's more than one way to achieve your career goals and have the life you want.
Is college the right fit, or should you take a different route after high school? This article will help you to explore this question and determine what makes the most financial sense for you.
What are my options after high school?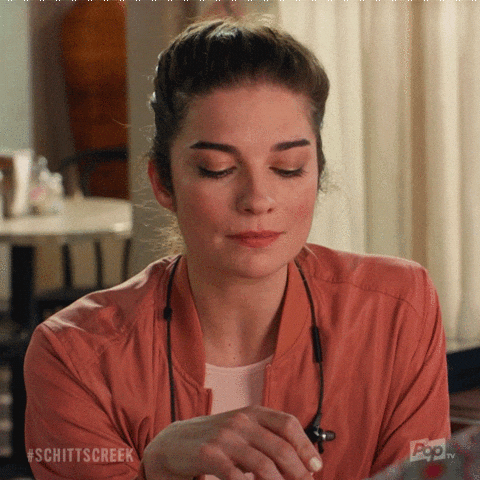 Graduating from high school is an important right of passage. It's when you go from being a kid who has most of their life scheduled for them, to an adult who gets to make a ton of decisions. In some respects, it's super exciting but it can also feel scary and overwhelming. Now it's up to you to decide what's next.
What I lacked when I was graduating high school was information. I was on the "right" track (a.k.a the degree track) because it's all I knew. I didn't even consider options. I hope this article can lay out some alternate tracks. Not every career requires a college degree, not every career requires you to go into student debt, and not everybody thrives in a traditional classroom environment. There are many options. Let's dig in.
College
There's no debating that a college education can be a great investment. First of all, it's still common for many of the well-paying jobs to require a degree. And, according to the U.S. Bureau of Labor Statistics, the median weekly earnings of someone with a bachelor's is $1,248. The median weekly earnings for someone with a high school diploma is $746.
However, college is expensive. According to research by The College Board, the average cost of a college education (tuition and fees) in 2019-2020:
$36,888 for a private college.

$10,440 for in-state residents at public colleges.

$26,820 for out-of-state residents at public college.
Oh, and this doesn't factor in expenses like housing, books, transportation, or food.
Associate's Degree
Another option is an Associate's Degree. This falls in between a high school diploma and an undergraduate degree. If you choose to go this route you can complete your schooling in only two years and it will cost you around $3,730 per year at an in-district institution.
Trade/vocational school
If you want a practical education and some hands-on learning, trade school might be for you. A great benefit of many trade schools is that they offer apprenticeship programs that allow you to earn money while you complete your training. This can help you to control the amount of debt that you need to take on.
In addition, the average cost of trade school is much lower than the cost of college. According to Vocational Training HQ, the average cost of vocational school in the US is $33,000 (this is for the entire program) versus the average cost of a bachelor's degree at $127,000.
Get a job
Getting a job right out of high school has some great benefits. First, you can start saving money immediately. If university or trade school is in your future plan, you can work for a year or two to reduce the number of student loans you would need to take out.
Start a business
Did you have a side hustle or hobby that was making you some extra money while you were going to high school? Is it something you could scale and turn into a business? Have you always dreamed of being your own boss and running the show?
While a four-year business degree won't hurt, you don't necessarily need that degree to become an entrepreneur. There's a good argument for attending the school of hard knocks. Just getting out there, grinding the pavement, finding customers, making sales – that's another very effective way to learn.
How to determine what option makes financial sense for you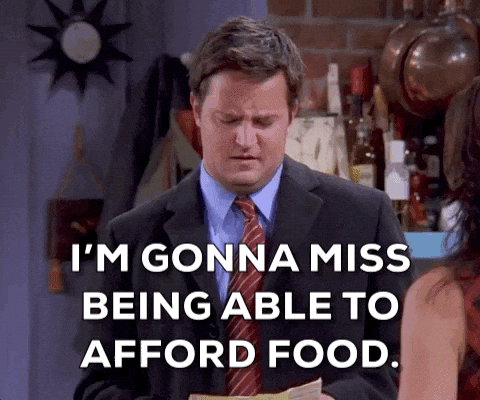 Of course, the decision as to what to do after high school isn't just a financial one. However, it is important that you work through the cost involved with what you want to do. The financial decisions that you make now will ultimately affect your future, for better or worse.
If paying off student loans in retirement isn't in your future plans then make sure you think about which option is right for you. The purpose here is not to scare you but instead to encourage you to think through your decisions. Here are some questions you can ponder while you're trying to figure it all out.
What do you want to do?
Give yourself some time to think about what it is you want. Not what you are supposed to want, but what you actually want. What are your interests, what do you enjoy? What activities do you get lost in?
Talk to people who are doing what you want to do. Set up an informational interview with people in your field of interest to see if it's really something you want to pursue. Speaking to someone in the job you want will give you a more realistic idea of what you can expect and the qualification you need to get your foot in the door.
Can you accomplish your career objectives without a degree?
According to data from the Federal Reserve Bank of New York, 43% of college graduates (and nearly 36% of recent college grads) are working in good jobs that don't require a college degree. Why spend thousands and thousands of dollars going to school if you really don't need to.
If you want to be a doctor or a lawyer then it makes sense (and is necessary) to go to college. If you want to be a plumber or a musician then you don't need the degree. There are other, cheaper ways to achieve these career goals. Also, there are many top-level companies that no longer require a degree. This includes companies like Google, Apple, Hilton, and IBM.
How much will it cost?
How much will it cost to finish your program of interest? Will you need to take out loans in order to get your education or training? If so, what kind of financial assistance can you get? What about scholarships?
Once you've worked out how much it will cost, estimate how long you think it will take to pay it back. What will this look like if you get the job you want, or what if you don't? It's important that you run your numbers and the best and worst-case-scenario before you make a decision.
What is your earning potential?
How much can you potentially make in your field of interest? If you're going to need to take on a ton of student debt to start a career in a very low paying field, then you might need to reassess. Again, money should not be the only factor in your decision however, passion doesn't pay the bills. You might love everything there is about a particular subject but if there are no jobs in that field you have to question if it is worth taking on student debt.
If your earning potential significantly outweighs the cost of your education or training, then great, maybe this is a good option to pursue. If at this point you need help looking into student loans to help finance your education you can check out Earnest. Earnest is an online lender that offers private student loans. Earnest can help you shop for a low-interest student loan with ease. The application and approval process is nice and fast and they offer a number of perks including a nine-month grace period as well as the ability to skip a payment once per year.
Another great option is Credible. Credible is an online marketplace that partners with different financial providers to help you find the student loan that meets your specific needs. Using Credible, you can perform a side-by-side comparison of a number of different private loan lenders on different criteria. The application process is fast and is done using a soft credit inquiry – which means your credit score won't be affected.
Credible Credit Disclosure - To check the rates and terms you qualify for, Credible or our partner lender(s) conduct a soft credit pull that will not affect your credit score. However, when you apply for credit, your full credit report from one or more consumer reporting agencies will be requested, which is considered a hard credit pull and will affect your credit.


Examples of careers that don't require a four-year degree
There is no right or wrong answer when it comes to what you should do after high school. It's an individual decision and while the cost isn't the only factor, it's a super important one. You should never feel like you need to take on a ton of student loan debt if going to school isn't even something you want to do.
If you don't think a four-year degree is right for you, here are some examples of careers you can pursue without a degree.
Chef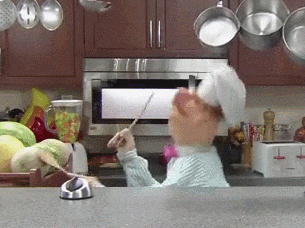 If you've ever worked in the food industry you know that this is a profession with low starting wages. So, while you can choose to go to a super fancy, super expensive culinary school, it might not make financial sense.
There are tons of people who have worked their way up through the ranks of a restaurant from dishwasher to line cook to head honcho! As a chef, your work will speak for itself, you can either make amazing food, or you can't.
Electrician
No, you don't need a four-year degree to be an electrician, but you certainly can't do this job without some formal training and strict qualifications. When it comes to electricity, you're going to want to know exactly what you're doing, and so will your customers. Also, most states require that electricians hold a license.
The great thing about a career as an electrician, or other trade, is that you can begin making money while you are participating in your apprenticeship program. Your earning potential as an electrician is great, with a 2019 median annual wage of $56,180 (approximately $27/hour). Compare this to the median annual wage for all workers which sits at $39,810.
Freelance writer
When it comes to freelance writing some job postings will require a degree in journalism, English, or communications. However, many will not. If you're a good writer, and you can prove it with solid writing samples, then many employers won't care about your credentials. I can speak to this one personally. I have three degrees, and I've only been asked about my education a couple of times when taking on a new client.
The same sentiment holds true for many creative jobs like artists, graphic designers, or musicians. You definitely can get a lot out of going to school but, if you can't afford it, or you don't want to sit in a classroom environment for four years, then it's not necessary.
Computer programmer
Computer programming is another one of those jobs where you definitely can go to school and get a four-year degree, but you don't necessarily need to. The internet has given us all the ability to learn about pretty much anything, for better or worse.
If you can redirect your attention away from adorable cat videos or online poker sites and focus on learning a skill like programming, there's no need to go to college. Your work will speak for itself. You can either code, or you can't.
Coach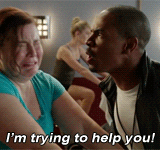 My husband has coached athletes from the youth to the national level. When I met him he was in school and working towards a science degree while also coaching full time. After two years of trying to juggle college and a full-time job that required him to travel internationally for weeks at a time, he decided it wasn't worth it to finish.
Not only did he find it incredibly challenging to sit at a desk all day (this is not the way he learns) but he was also already doing what he was passionate about and at a high level. He decided that the time and money spent finishing the degree wasn't worth it when he already had the job of his dreams. The added degree wouldn't really boost his salary so it wasn't necessary.
These are only a few examples of great careers you can pursue without a four-year degree. The goal is to get creative and really think about what you want to do and how you can achieve your goals without putting yourself in a precarious financial position.
Summary
When deciding whether you should go to college or work, it doesn't need to be an either-or decision. You can choose to do both. If you are worried about your financial situation and taking on a ton of debt consider working for a few years to save up some money. There is no "right" choice when it comes to your future. It's up to you to weigh your options based on your personal skills, interests, and what you can afford.
Some jobs require a degree, or advanced degree, and rightfully so. I'm thinking doctors and lawyers – I don't want a self-taught physician performing surgery or delivering my baby. Similarly, I'm not going to take legal advice from someone lacking the necessary credentials. However, in some professions, it doesn't matter how you learned the skills, the process is secondary. If you want to be a chef, a writer, a musician, etc., it's about the quality of what you produce, not the qualifications and education that got you there.
Read more: