Your financial aid package from a school isn't always their final offer. In the right circumstances, you can appeal for more money and get it.
Here's something I wish I knew when I picked a college (and grad program): once you start getting acceptances and offers for financial aid, you have some bargaining power with the school.
This means you can request changes to the financial aid award a college, university, or other educational program offers you. Maybe the aid package includes thousands in student loans and you want to avoid future debt. Or the need-based funding doesn't seem like enough to cover your expenses.
Asking for more financial aid doesn't guarantee you'll get it, but an appeal is often worth a shot. Schools won't rescind your offer of admission because you appealed. And they might end up with more available funding as they learn who plans to enroll; accepted students often attend elsewhere, freeing up their aid money for others.
How to qualify for a financial aid appeal
You probably filled out the Free Application for Federal Student Aid (FAFSA), a required part of the process if you want federal grants or loans. School financial aid offices use the information on your FAFSA to determine your expected family contribution (EFC)—how much they think you can afford to pay each year.
But if your financial situation changed since you filled out the FAFSA, that figure may no longer be accurate. You can request a "special circumstances review" or "professional judgment." The Higher Education Act of 1965 lists several special circumstances—major changes in your overall financial picture from one year to the next, not reflected on the FAFSA—that qualify an applicant for an appeal, including:
Unemployment, reduced employment, or another change in income.

Medical or dental expenses that insurance won't cover.

Tuition at a private or secondary school for another family member.

High child or elder care costs.

Unusual expenses due to a one-time event.

Any other significant change to the income or assets of the person responsible for school costs (you, your parents, or whoever is footing the bill).
Dependent students: a change to your dependency status—such as moving out on your own, or having a parent resist paying for education—won't automatically qualify as grounds for an appeal. But if the new status affects your ability to pay for school, you should still let financial aid offices know.
Besides unexpected crises, there are other reasons to request more money, including the possibility of scoring additional merit-based aid. Though colleges use FAFSA information to help determine aid awards, each school has its own process for reevaluating student funding.
When should you contest your financial aid offer?
The easiest time to appeal may be before you enroll, especially if you're deciding between two or more schools, and definitely before you sign on any federal or private loans. Find out if your school has a deadline for appeals before the year begins. If your award letter indicates a deadline for any questions or changes, get the request in by the deadline.
Technically you can make an appeal any time your finances face a major change—even after you've enrolled and the school year is underway. Depending on the timing and your school's regulations, you may not get any extra funds until the following academic year.
Keep in mind schools won't give out money because of an anticipated change in your financial situation. You'll have to wait until "after the fact" to request a review (inconvenient, I know).
Why contest your financial aid package?
Most financial aid packages use two different kinds of funding. You may qualify for a bump in either, or both:
Need-based aid
This includes grants, loans, and federal work-study funds based on your stated financial need. Special circumstances might make this need greater, but even if your situation didn't change, you might realize—after an overview of your aid offer—you need more money after all, or more grants and fewer loans.
A work-study assignment might be able to replace some of the loan funds. Work-study recipients take a part-time job with the school for a predetermined amount of aid money, which you earn in installments like any other paycheck.
Another option, if your package includes loans, is to ask about changing any unsubsidized loans to subsidized ones. With subsidized loans the lender (usually the federal government for education loans) pays the interest, while you're responsible for interest on unsubsidized loans.
Merit-based aid
This includes scholarships awarded to students who show enough academic or professional promise. Scholarships and grants are the best kind of funding to get since they don't need to be repaid!
Any merit-based scholarship funding, however small, indicates the school wants you to attend. Use this edge to your advantage! If you're an especially strong applicant, the school might come up with a bigger award, particularly if it's a private school.
The average merit aid increase is between $1,000-$5,000, according to financial aid counselors. While this isn't a huge dent in typical college costs, it's worth going for—especially since scholarships are often renewed each year you attend.
You might also request a review if your top choice school offers you less funding than other schools have for similar programs. This form from The College Board lets you compare up to four aid offers side by side.
Your first pick may not be able to match another school's better offer—each college has different financial resources—but you can still make the ask, accompanied by specific reasons you'd like to be at your first-choice school.
What to know before making an appeal
First, figure out how much more money you'll request. Look at overall costs, not just the dollar amount of your aid offer; a larger award heavy on unsubsidized loans, or from a pricier school, might not be the deal it seems at first glance.
Factor in all your potential expenses for one year, including tuition, room and board, and administrative fees. Subtract the loans, grants, and scholarships you've been offered (and any money you plan to make while working). The remaining sum is your cost of attendance. How much more aid would you need to make the school an affordable option? It's best to go in with a number in mind.
Remember, bigger isn't always better. Don't rely only on the total dollar amount of a school's financial aid offer. For instance, you might receive a smaller total award that offers more scholarships and grants than a larger award consisting mostly of loans. Or, despite a generous financial aid package, School A will still cost a lot more than School B, which is offering less financial aid.
Next, research the average financial aid award for incoming students at the school you're considering. This information will let you know what to expect. If the average award is still significantly smaller than the total amount you'll need, this may indicate the school can't give you much more aid than it's already offered. Then again, most college admissions and financial aid departments evaluate each student on a case-by-case basis.
Who to contact
Once you're ready to appeal, reach out to the school's financial aid representative. You can call rather than email for the initial contact, but you'll make your formal request in writing. This gives you and the college an organized "paper trail."
Contact the admissions office too, since admissions departments handle merit-based aid and scholarships.
What to request
Be polite and genuine, and thank the school for the aid it already offered. Remind them how much you want to enroll.
Then you'll ask for a review of your financial aid package. Choose your words carefully—avoid the word "negotiation" or any talk of "bargaining." Instead ask for a reconsideration, reassessment, or special circumstances review.
Be specific about how much money you're requesting and why. That means explaining any financial circumstances that changed since you filled out the FAFSA and how they'll affect your ability to meet the Expected Family Contribution. Dates come in handy too (for instance, the date unemployment or job loss began) if you want to paint a complete picture.
If you're applying for more merit aid, highlight the reasons you're a great candidate (grades, test scores, extracurricular, or athletic accomplishments…whatever your superpower is).
Strong test-takers whose SAT or ACT scores land them in at least the 75th percentile of an incoming freshman class, for instance, often top the list for merit aid. To learn how your scores stack up, search the Center for Education Statistics database for test data from the school's previous freshman class.
Finally ask what procedures you need to follow on your end, including any deadlines or documentation the school requires. Check the financial aid office website first, since they may have instructions posted there already.
Info you'll need
Gather any official documents that prove special circumstances. These could include medical bills, proof of unemployment benefits or a loss in income, bank statements, and anything else that shows a recent financial impact. The financial impact part is important since this is what the financial aid office will focus on.
Hold onto any award letters from other schools if you received them. It's possible the college may match another school's offer, particularly if two schools have similar resources and aid policies but very different funding packages.
Next steps
After you've sent in your documents, wait a while to give school administrators time to review the case. They'll update your FAFSA if they decide to adjust your aid package; you don't need to take this step (you actually can't change your FAFSA after it's been submitted).
Wait to make a deposit and officially enroll until you hear one way or the other. Once you put down money, you lose some leverage since the school assumes you're attending no matter what.
After a couple of weeks, you can follow up, but be patient since the process takes time.
What to do if your appeal is denied
Contesting your financial aid package doesn't guarantee any changes. Unfortunately, if your financial aid administrator can't find more funding, there's not much you can do to alter the decision.
But you're not out of options. You might choose to cover extra expenses by working more while you're studying. Though many colleges make full-time enrollment a condition of financial aid packages, some programs may let you enroll part-time to free up more work hours.
Deferring for a semester or a year is another possibility. And you can hunt for grants and scholarships all year long outside of the ones the school offers.
Who should contest their financial aid package?
Students who experienced a major change in their finances
Financial downturns not reflected on your FAFSA—like a layoff, moving expenses, or a medical emergency—are good grounds for appeal. The school will use this information to reevaluate what they expect you to contribute.
Students with no Expected Family Contribution but not enough aid
Even if your EFC is $0, you'll still have plenty of living expenses. In this case, schools might use a different trick to get you more aid; they'll adjust the cost of attendance to make it higher. This doesn't mean you'll pay the extra amount. If the cost of attendance rises, your financial need increases, which in turn increases the need-based financial aid you can access.
Strong candidates for merit scholarships
If the school recruited you or otherwise showed special interest in you as a candidate, they'll probably be extra willing to pay whatever it takes to get you there.
Who shouldn't contest their financial aid package?
Students with a large funding gap
If you need a significant increase in aid, and your financial picture hasn't changed, the school probably won't have the resources to meet you in the middle.
Students who have no new financial information
If your financial circumstances are the same as they were when you filled out the FAFSA, the aid committee won't see any reason to make a change.
Students who have enough resources to pay on their own
Maybe you can tap into assets or savings to finance your education, but you'd rather get more aid. While that's a reasonable money-saving strategy, it's not an argument that will convince a financial aid office to adjust your award.
Find funding for college
Need to take out loans to pay for school? Most of us do these days. The smartest strategy is to shop around for decent terms and find a borrowing strategy you can live with, especially while you're paying the loans back.
Here are a couple of the best places to find lenders.
Earnest
As far as private lenders go, Earnest is one of the most reasonable. They offer perks rarely seen in the private student loan industry, including a nine-month grace period after graduation before repayment begins (most lenders stick to six months).
You can make small interest-only payments during the grace period—think $25 a month—to chip away at your balance. And Earnest doesn't tack on fees.
Loan amounts start at a modest $1,000 and go all the way up to your school's entire cost of attendance. You can borrow for undergraduate or graduate programs, including business and medical school. If your credit score is at least 680 you can apply for refinancing down the road.
Credible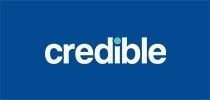 Credible is a loan marketplace, not a lender itself. Their search engine lets you compare private student loan rates from lenders in real-time. They work with reliable big-name lenders like SoFi, Citizens Bank, and more.
Borrowers can shop around for loan features beyond low-interest rates, like perks for adding a cosigner and flexible repayment terms. The application itself is easy, and you'll only have to do it once, since Credible sends your info (privately) to multiple lenders after you've approved them.
Like Earnest, Credible is fee-free and its lenders usually keep their fees light.
Credible Credit Disclosure - To check the rates and terms you qualify for, Credible or our partner lender(s) conduct a soft credit pull that will not affect your credit score. However, when you apply for credit, your full credit report from one or more consumer reporting agencies will be requested, which is considered a hard credit pull and will affect your credit.


Summary
You have nothing to lose by contesting your financial aid package. If you have new information for the school to consider, and if you really want to attend, appealing is worth the effort.
Read more: