Making money on social media is a lot more work than you may think. Here is everything you need to know to do it yourself.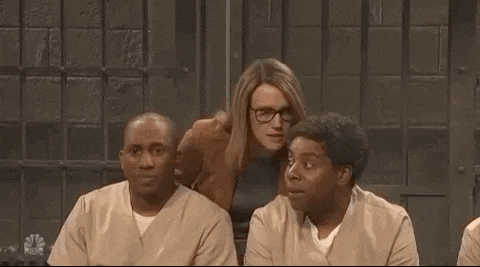 Have you ever wondered how people make money with social media? The whole process seems shrouded in mystery, like some unicorn career that shouldn't even exist.
But believe it or not, with some know-how it's actually pretty easy to make money on social media.
If you're curious to know all of those influencers' secrets — or you're ready to start earning money on social media yourself — here's a step-by-step guide on how to do it.
1. Identify your target audience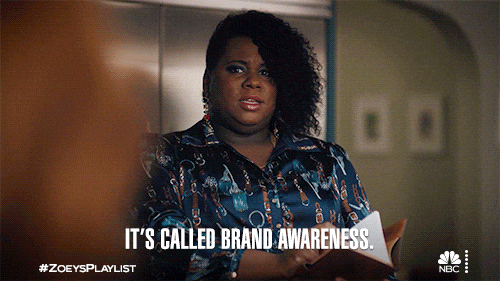 Social media is all about building a following. After all, you can't sell anything if no one's listening. That's why identifying your target audience is step #1 to making money on social media.
There are two different ways to identify your target audience:
Create your marketing persona
Part one consists of creating a marketing persona. This is a fictitious person who will embody all the characteristics and demographics your ideal audience will have. Not every person who follows you will fit this mold, but you'll keep this persona in mind as you create content and find products to promote.
Answer these questions to create your marketing persona:
How old is your ideal social media follower?

What's their gender?

What's their name?

What do they do for fun?

Where do they live?

What type of job do they have?

How much money do they make?
How much education do they have?

What are their interests and hobbies?

What are some of their goals?

What are some of their biggest fears or challenges?

What do they value in life?

Where do they hang out online?
Define your value proposition
Think of your value proposition as your secret sauce. It's the one thing (or combination of things) that sets you apart from others in your niche. Answer these two questions when defining your value proposition:
What problem do you solve for your target audience? (a.k.a what reason do they have to follow you?)

What makes you different?
There are three main ways you can differentiate yourself from others:
Your product.

You offer a service or product that has unique features or benefits.

Your delivery.

If the product or service you offer isn't unique, maybe the way you deliver it is what sets you apart. For example, if you run a gardening website, maybe you're really good at delivering gardening tips in a way that makes sense to total newbies.

Your personality.

People may be drawn to you because you're 100% yourself and not afraid to let your personality shine.

This

could be your differentiator.
You don't need to be on every single social media platform that exists. You just need to be on whichever one your target audience uses the most.
So, thinking back to the persona you created in the first step, where would that person hang out most online?
If you're a necktie company targeting 50-year-old businessmen, you may want to be on LinkedIn or Facebook.
If you're a young artist making trendy earrings for Gen Zers, you may go with TikTok.
If you're a personal finance website for Millenials (ahem,

like Money Under 30

), you may choose Instagram.
3. Post engaging content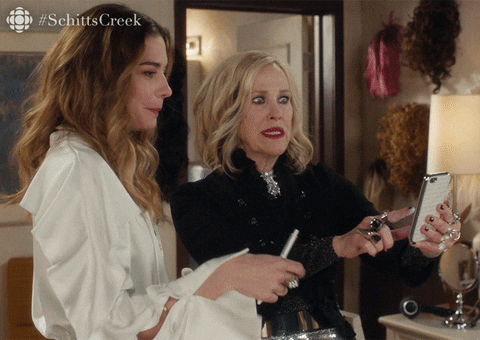 This may seem backward, but in order to truly make money with social media, you need to serve before you sell.
In other words, you need to create helpful content — for free — that gets your audience engaged with your brand and gives them a reason to stay.
There's actually a 70-20-10 Rule that sums up this philosophy perfectly. It states that:
70% of your content should be all about providing free value.
20% should be sharing other people's content.
10% should be promotional content.
That's right, if you want to have the biggest impact on social media, you should only be promoting yourself 10% of the time. You've gotta serve before you sell.
4. Monetize, monetize, monetize
Turn on YouTube monetization (if you create YouTube content)
Want to make money from all those ads that play during your YouTube videos? YouTube monetization is where it's at.
You're eligible for this feature if:
You have at least 1,000 subscribers.

You've had at least 4,000 in Watch Time hours in the past 12 months.

You meet the community guidelines.

You have a linked Google AdSense account.
How much you earn per ad view depends on your niche and the specific advertisement, although the average seems to be $3 to $5 per 1000 video views, according to Influencer Marketing Hub. Google keeps 45% of whatever you make and you keep the other 55%.
Set up paid memberships for YouTube
With paid memberships, your subscribers can pay a small monthly fee (usually around $9.99) to get access to exclusive perks and content. It's kind of like Twitch or Patreon, but it's built directly into your YouTube channel.
Same as YouTube monetization, you must have at least 1,000 subscribers, 4,000 Watch Time hours in the past 12 months, and no negative marks on your channel.
Sign in to your Google account.
Navigate to the Memberships page.
Click Get started and follow the on-screen prompts.
Turn on IGTV ads
IGTV ads are a new way for Instagrammers to monetize their accounts. When someone watches an IGTV video you've created, a 15-second ad will play periodically (similar to how it does on YouTube).
To qualify for IGTV ads, you must have an Instagram professional account. The videos you create must be original content and at least two minutes in length. (Instagram says two to four minutes is the sweet spot.) You get to keep 55% of any ad revenue generated from your video, according to Instagram.
Create a paid group on Facebook
Facebook is chock full of private groups you can join, but did you know there are also paid groups on there, too? It's true!
You'll need to offer a lot of value to your followers to get them to stick around. But if done right, paid Facebook groups can be a great way to create some recurring monthly income.
Follow Facebook's instructions to set up your group. Then, name your subscription price, set up your payment method, and start inviting people to join! You can even create a landing page to go with it if you really want to compel people to join.
Set up TikTok Live gifting
Interested in doing TikTok Live streams? If you set up the gifting feature, viewers can donate virtual coins to you as a way of saying thanks for all your hard work. TikTok will also reward you with virtual diamonds if your video is super popular.
When you're ready, you can turn those coins and diamonds into cold, hard cash using the payment method of your choice.
5. Grow an account and then sell it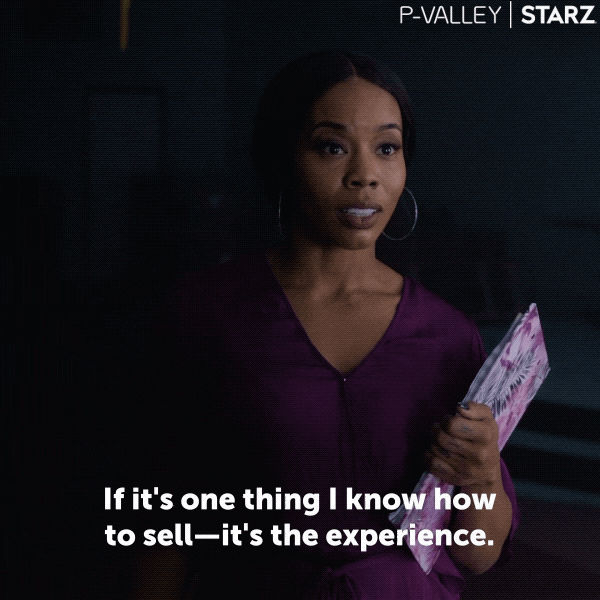 Just as you'd grow and sell a successful business, you can also grow and sell a successful social media account. Where does one buy and sell such accounts, you ask? Fameswap is one popular option for Instagram, YouTube, and TikTok accounts.
There's currently a TikTok account about mahogany aloe on Fameswap. It was started in December 2020, has 2.2 million followers, and is selling for $17,500. There's another TikTok channel featuring Minecraft videos that has almost 500k followers and is going for $4,000. The sky's the limit!
6. Network with other people in your niche
Having a loyal following is key to making money on social media. But what do you do if you're starting from zero?
One strategy is to engage with other experts in your niche. Find a bunch of people you admire in your niche, then:
Like and comment on their posts. Engage with their followers in the comment section — but don't use it as an opportunity to promote yourself. Just be authentic.
Share some of their posts or stories on your channel. (They may return the favor by sharing something of yours.)
Ask your audience who some of their favorite experts are in your niche and start engaging with them too.
7. Consider hosting a giveaway to boost your following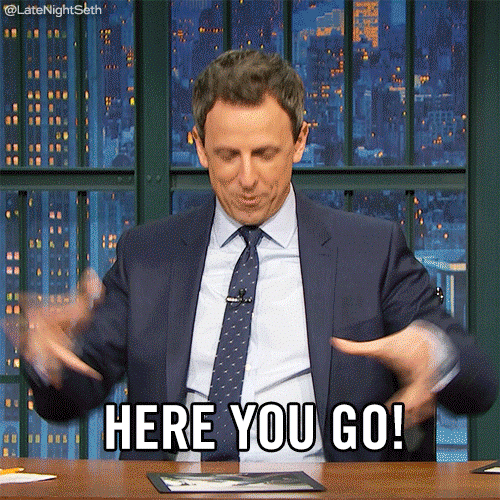 Hosting a giveaway is one of the quickest ways to get an influx of followers. (Who doesn't love free things?) And when you have more followers, you can make more money.
To get started, think about that one item your target audience would kill to have.
For example: if you run a foodie Instagram page, maybe it's your favorite cookbook. If you're a personal finance website, maybe it's a one-year subscription to your favorite budgeting app.
Reach out to those companies and see if they'll sponsor your giveaway. Then, fire up that puppy and watch the followers come through.
But fair warning. Giveaways can be a double-edged sword. You may get a ton of new followers all at once, but they're more likely to stop engaging the moment the giveaway ends. Keep them hooked by providing them with a ton of free value while they wait to find out the winner.
8. Get sponsored content
Social media has become an insanely popular way for brands to promote their products. They're always looking for new micro-influencers to partner with because people with smaller followings typically have higher engagement rates.
So, even if you only have 1,000 followers, don't be afraid to go after sponsored content. (You may get more yeses than you think).
There are two strategies you can use to get sponsored content:
Tag your favorite brands in your posts and wait for them to reach out to you. (This is a more passive approach).
Contact brands yourself and pitch your services to them through a paid sponsorship. (This is the more proactive approach).
In practice, you'll likely do a lot of pitching in the beginning while your following is small. But as you grow, brands will start to find you first.
9. Sell your own products and services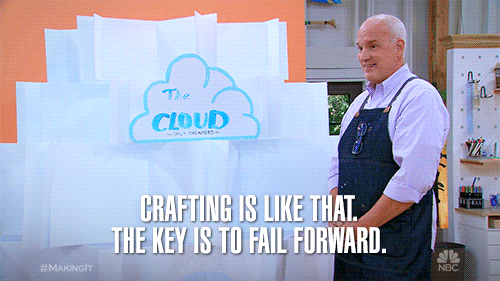 If you have your own products and services to sell, social media is a great place to promote them.
Add links to those products or services in your bio.
Share testimonials from customers.
Create captivating posts that explain how they work or what it's like to work with you.
Give behind-the-scenes glances at how your products are made.
10. Set up an Instagram shop
Speaking of selling your own products, if you have a business account set up, you can open an Instagram Shop that allows you to tag your products directly in your posts, Stories, and Reels. It even adds a Shop tab to your profile where followers can buy products directly from your page without needing to navigate to your website first.
11. Be consistent
Social media is a long-term game. It takes time to build up an authentic following who's willing to buy whatever you're selling.
The money won't come immediately. But the key is to stick with it and be consistent even when you don't feel like it's paying off.
Summary
Making money on social media may seem like some big mystery, but there's actually a framework to it. Focus on building up an authentic following first, then start going after affiliate and brand partnerships.
The money you make may be a trickle at first. But as with anything that compounds, it'll begin to turn into something substantial over time.
Read more: