An installment payment plan with the IRS helps make a large tax debt become more manageable. Here's what to know and other solutions to consider.
Taxes can be complicated, especially if you earn income from multiple sources. For example, you may have a full-time job but also run a successful side hustle, like freelancing online or delivering groceries to earn extra cash.
Not only do you have to pay taxes on your side hustle money, but the tax rate is also usually higher because of self-employment taxes. Or maybe you simply didn't have your employer withhold enough for income taxes. Whatever the reason, you may worry about what to do if you owe more to Uncle Sam than you can actually afford.
Luckily, there are several options to explore, including a formal payment plan with the IRS. Learn more about the pros and cons, plus other alternatives to consider.
What is an IRS payment plan?
An IRS payment plan is an agreement you make with the IRS to pay off your federal tax balance. Depending on the amount you owe, you may qualify for either a short-term or long-term payment plan.
Once you apply and get approved by the IRS, you may have to pay a setup fee. Short-term plans don't charge this extra expense, but the long-term payment plan does.
The amount depends on how you apply (online, by phone, or in-person). However, you can get the fee waived if you qualify for the IRS's low-income standards. You must be at or below 250% of the federal poverty level.
How interest and penalties work
Both short-term and long-term IRS payment plans continue to accrue penalties and interest while you're paying off your balance. You might first incur a failure to file penalty if you don't file your taxes by the April 15 deadline (or if you don't file an extension request).
This penalty is charged monthly at a rate of 0.5% of the unpaid tax amount. It can't exceed 25% but definitely stresses the importance of filing your taxes on time, even if you can't make the full payment.
Even if you file an extension, you still have to pay your tax bill or you'll be penalized. And once you start an approved installment plan, you'll still be charged 0.25% of your balance monthly.
Not only do you have to pay penalties on outstanding IRS balances, but you may also accrue interest. The interest rate changes each quarter and is currently set at 5% for individuals with a tax balance. Interest compounds daily until you pay off your balance in full, even when you're under a payment plan.
Types of IRS installment payment plans
There are two types of payment plans for individuals, depending on the amount you owe.
Short-term payment plans
A short-term payment plan is designed for individuals who owe less than $100,000 in taxes, interest, and penalties. This program also applies to sole proprietors and independent contractors. The payment period is 180 days or less, so you need to feel confident that you can repay the full balance within those six months. Previously, the payment term was only 120 days, but the IRS recently extended the timeline in light of the economic impact of COVID-19.
You can make your short-term payments in a few different ways:
Directly from your checking or savings account.

Electronically online or by phone.

Check, money order, debit card, or credit card (an extra fee applies to any card payments).
You don't have to pay a set-up fee when you qualify for a short-term payment plan.
Long-term payment plans
Also called an installment agreement, a long-term payment plan lasts up to six years and requires monthly payments. In order to qualify, you can only owe up to $50,000 in combined taxes, penalties, and interest.
There are set-up fees involved with this option, depending on how you apply and how you intend to pay. Here's how the IRS breaks down each fee.
Automatic monthly payments
The set-up fee is the least expensive when you set up automated payments through the IRS Direct Debit program. It's also called the Direct Debit Installment Agreement (DIAA).
$31 set-up fee with the online application.

$107 set-up fee with phone, mail, or an in-person application.
Manual monthly payments
If you prefer to make your own payment each month instead of signing up for automated payments, you'll pay a higher set-up fee.
$149 set-up fee with the online application.

$225 set-up fee with phone, mail, or an in-person application.

$43 set-up fee if you meet low-income qualifications.
It's clearly a lot cheaper to sign up for the Direct Debit option with a long-term installment agreement, but it's also important to keep track of how much money is in your account so you don't incur overdraft fees or non-sufficient fund fees with your bank.
Those could quickly add up to be more than the IRS set-up fees for manual payments. On the other hand, direct debit can help you prioritize your IRS payments so you don't fall behind on your installment agreement.
How to apply for an IRS payment plan
There are several ways to apply for an IRS payment plan, but the easiest option (and cheapest, when opting for the long-term payment plan) is to apply online. You'll need to supply some key personal information, including:
Your name and address as they appear on your latest tax return.

A valid email address.

Date of birth.

Filing status.

Social Security number or Individual Tax ID Number.

Current balance due amount.
You'll also need to prove your identity through one of these three options:
Financial account number.

A mobile phone that's registered in your name.

Activation code sent through the mail (takes up to 10 business days).
One thing to note is that the IRS system is only available during certain hours. While the schedule is pretty broad, make sure you have the time to complete your application during these times:
Monday through Friday: 6:00 a.m. to 12:30 a.m. Eastern.

Saturday: 6:00 a.m. to 10:00 p.m. Eastern.

Sunday: 6:00 a.m. to 12:00 a.m. Eastern.
Pros and cons of IRS payment plans
It's important to take care of your tax bill as soon as possible. But is a payment plan with the IRS the best way to take care of it? Be sure to weigh both the pros and cons before you get started.
Pros:
Avoids a tax levy.

The IRS won't seize your assets to pay your debt if you're enrolled in a payment plan.

Lower penalties.

Under a payment plan, your monthly penalty drops to 0.25% rather than 0.5%

Early payoff allowed.

Once your balance becomes more manageable, you can pay it off early to save on penalties and interest
Cons:
The balance continues to grow.

Entering into an IRS payment plan doesn't stop fees and interest from accruing, so your balance keeps getting bigger even as you pay it off.

Doesn't stop a tax lien.

The IRS can still impose a tax lien on your property while you're enrolled in a payment plan.

Doesn't address state tax balances.

You'll need to apply for a separate state tax payment plan if you also owe taxes at the state level.

Pricey set-up fee.

The long-term installment agreement comes with a high set-up fee, especially if you don't enroll in automatic payments.
Temporary COVID-19 tax penalty relief
The IRS is currently offering some tax relief to help individuals who have been financially impacted by COVID-19. You may qualify to have the failure to file penalty waived if you meet these three criteria:
You have no penalties for the last three tax returns (or it's your first time filing).

You already filed your return or filed for an extension.

You've paid or have arranged to pay your owed taxes.
When you successfully get your penalty waived, you'll also reduce your interest because it won't accrue on a penalty that's been removed.
How to get professional help with your taxes
When you discover that you owe a large balance on your taxes, it may be in your best interest to pay for professional tax help before you reach out to the IRS. There's a chance that you may be missing helpful credits or deductions that could lower your tax bill.
TurboTax is actually a great option for combining online tax software with 24/7 customer support. It can be especially helpful for individuals with complex tax situations. Plus, you get support during an audit and can even add on the Audit Defense plan if you need direct representation.
There are four different TurboTax plans to choose from, including the Deluxe option. This one gives you one-on-one help with your taxes at your own convenience, so you don't have to worry about the next step to take with your taxes — you can talk to someone on demand to get the help you need.
If you're not a tax professional, it's generally a good idea to get some expert advice before setting up a payment plan with the IRS. Make sure the balance you think you owe is accurate, otherwise, you may be paying more or less than you need to.
Alternatives to the IRS payment plan
An IRS payment plan makes sense for a lot of people, but it's not the only option out there.
Offer in compromise
An offer in compromise allows you to settle your tax balance for a lesser amount. However, you must be able to prove to the IRS that you either can't pay your tax bill or that doing so would put you in financial hardship. The IRS reviews your ability to pay, income, expenses, and asset equity when reviewing an offer in compromise. You'll have to submit extensive financial documentation.
In reality, only a small percentage of these offers are accepted by the IRS each year. It's definitely a last-resort strategy. Also, consider working with an experienced tax professional to determine if your situation is extreme enough to qualify.
Personal loan
A more realistic alternative to an IRS payment plan is to take out a personal loan to cover your outstanding tax balance. Compare your loan offer with the IRS penalties and interest to determine which is the less expensive option. Also, consider whether or not your loan is secured. Getting an unsecured loan may be better than having the IRS place a tax lien on your property.
Here are some personal loan options to consider when looking for the best way to pay off your tax bill.
Credible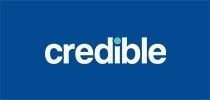 Credible is a loan comparison platform that allows you to review loan offers from multiple lenders. Loan amounts go as high as $100,000 so they're comparable to an IRS payment plan. APRs are as follows: starting at 3.99% APR (with AutoPay)*.
So it's possible to save on the borrowed funds when compared to the interest and penalties you'd be charged by the IRS.
Fiona
Fiona is another option for comparing multiple loans at once. It's free and won't impact your credit score to submit a form and get connected with lenders.
You'll first see Fiona's personalized recommendations for you based on things like APR, terms, approval time, and funding time. But you can also opt to see all of your potential loan offers to evaluate the details yourself.
Summary
Enrolling in an IRS payment plan can make an overwhelming situation like a large tax balance seem more manageable. However, it's also smart to explore alternatives like using a personal loan to pay off your balance. Compare the costs, timelines, and other impacts of all your choices before you decide the next step forward.
Read more: