The best micro-investing apps allow you to invest without needing a lot of money to get started, providing millennials and beginners an opportunity to take their first investment step. Read on to learn everything you should know about micro-investing including what it is, how it works, and our recommendations to get started today. 
Acorns is one of the first and most popular micro-investing apps around. Acorns takes the hassle out of investing by providing a micro-investing service. With one click, you can get started with any amount and automatically invest it according to your risk tolerance level. Acorns means no worrying about saving up money for each separate investment. 
Overview: Best micro-investing apps for millennials
Acorns
Acorns is our top pick for a micro-investing app to start out if you don't know a lot about investing and don't have a lot of money to invest, but want to start putting something into the market. It's perfect for those looking to finally start investing.
Great for New Investors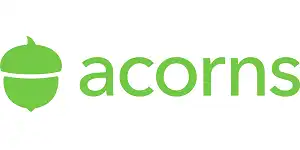 Acorns
Acorns makes it easy to start investing (even if you know nothing) and provides helpful tools to help you save more automatically. In under 3 minutes, start investing spare change, saving for retirement, earning more, spending smarter, and more.
Offer: Sign up and claim your $20 bonus investment! Make your first successful recurring investment (min $5) - get a $20 bonus within 10 days of following month.
Pros:
Effortless automated investing

Easy-to-use savings features

Low-cost solution to manage money
Cons:
Flat monthly fee more expensive for smaller accounts

Can use more robo-advisor features
Get $20 bonus
The Acorns app will recommend portfolios based on your age, the risk you are willing to take, and what age you anticipate you will retire. Account portfolios range from conservative to aggressive. 
Acorns also rewards its customers while shopping at partner stores through their Found Money program; they offer cash back without all the work because you'll have an extra boost in your portfolio every time you shop online or offline. Acorns makes it easy for anyone to start investing – even kids. You can open accounts on behalf of those under 18 years old and build them up as parents monitor progress from afar.
Acorns has some really fun and interactive educational resources for those who are new to micro-investing, too. No minimum deposit is needed, so you can start investing with just $5. The fees for micro-investing with Acorns are based on the level of account that you sign up for with monthly fees as low as $3 per month.
Signing up for Acorns is easy. As with other micro-investing apps, you provide information about yourself, create a username and password, pick the type of account you want to sign up for, fund your account, and begin investing. One drawback of Acorns is that fees can add up for a low-balance account (the relative expense ratio gets smaller as you invest more), and transferring to another provider will cost a fee per ETF.
» MORE: Open an account with Acorns or read our full Acorns review.
Robinhood
Robinhood is a super popular micro-investing app that lets you buy and sell stocks, ETFs, options, and cryptocurrencies all with zero trading fees.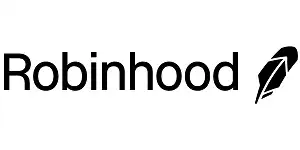 Robinhood
Robinhood is an intuitive stock trading and investing app that offers zero-commission trades on thousands of investments.
The slogan behind Robinhood is "We're on a mission to democratize finance for all," which speaks to the company's obsessive focus on keeping investing approachable.
Offer: Sign up today and link your bank account or debit card and you'll receive your first stock for free, valued up to $200!
Pros:
Commission-free trading

Easy to use, well-displayed dashboard

No minimum account balances required
Cons:
No bonds or mutual funds

Crypto fee transparency
Open Account
Advertiser Disclosure – This advertisement contains information and materials provided by Robinhood Financial LLC and its affiliates ("Robinhood") and MoneyUnder30, a third party not affiliated with Robinhood. All investments involve risk and the past performance of a security, or financial product does not guarantee future results or returns. Securities offered through Robinhood Financial LLC and Robinhood Securities LLC, which are members of FINRA and SIPC. MoneyUnder30 is not a member of FINRA or SIPC.
Robinhood was created by a couple of engineers who wanted to make stock trading more accessible for everyone. They had no idea that their little side project would eventually become one of America's most popular financial apps and best online brokerage account for beginners.
The app is available for iOS or Android devices as well as through a web browser. To sign up for an account, you must be 18, with a valid ID to pass the company's Know Your Customer (KYC) process. Robinhood also usually provides a bonus for signing up and has some refer options you can benefit from.
Investing with a Robinhood brokerage account is commission free. Robinhood doesn't charge you fees to open your account, to maintain your account, or to transfer funds to your account, making it a viable option for newer investors. 
» MORE: Sign up for Robinhood or read our full Robinhood review.
Stash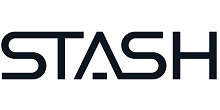 Stash makes it easy and affordable for anyone to utilize and open an account. With Stash, you have more freedom and flexibility than other micro-investing apps.
Stash lets you invest in as little or much as you want and pick the companies, organizations, or causes that you trust. As your holdings grow, so does your potential to invest in what you believe in. 
Stash eliminates any fees, commissions, or transaction charges–and they're always working on adding more stocks to their portfolio for even more possibilities. Plus, with the Stock-Back debit card featuring rewards in stocks opposed to store credit points (which can be converted into cash), it's just a smarter way to use money every day. There are a couple options you can choose from to add money to your Stash account, including rounding up purchases with your linked debit card and having the difference invested.
The signup process is easy and straight-forward. You answer a few questions, pick a plan (Stash Growth for $3/month of Stash+ for $9/month), add money to your account, sign up for the banking services offered to receive the Stock-Back debit card, and begin investing. One minor drawback is the fees, as with any micro-investing app, are the biggest drawback of Stash. The subscription fees per month can add up if you have a low balance. The annual average expense ratio is roughly .25%.
» MORE: Learn more from Stash or read our full Stash review.
Also great
Finding the right micro-investing app years ago would have been a hassle navigating fees, available tools and finding just what you're looking for. Luckily, that has changed and it's easier than ever before.
We mostly recommend the above options, but you may find some of these, like Public if you prefer a Robinhood alternative due to the negative stigma, as a better fit for you.
Public
Public is a micro-investing app that incorporates the use of the social networking community with investing. It uses social networking as the basis for swapping strategies and learning from others.
Public
Public is a free investing app that offers fractional investing with no commission fees or account minimums. Public lets you invest with context in stocks, ETFs, and crypto – all in one place. With a tool like Public, anyone can own a piece of a company they believe in and build a diversified portfolio
Offer: Open an approved brokerage account today and claim a reward ranging from $1 to $300. Terms and conditions apply.
Pros:
Trade U.S. stocks and ETFs commission-free

Can deposit funds with your debit card

Real-time fractional trading
Cons:
Not internationally available
Sign Up
This does not constitute investment advice. Investing involves the risk of loss, including the potential loss of principal. Brokerage services for US-listed, registered securities available on Public are offered by Open to the Public Investing, Inc. (OTTP), a member of FINRA & SIPC, and a wholly-owned subsidiary of Public Holdings, Inc. Brokerage services for alternative investments are offered by the Dalmore Group, LLC, a member of FINRA & SIPC. Alternative investments are over-the-counter equity securities that have been issued pursuant to Regulation A of the Securities Act of 1933. Cryptocurrency trading is provided by Apex Crypto LLC (NMLS ID 1828849). Apex Crypto is licensed to engage in the virtual currency business by the New York State Department of Financial Services. New customers of OTTP receive free stock valued between $3 - $1,000 (0.3% receive the maximum value).
Public is one of the easiest ways to invest. You can invest in stocks, ETFs, and crypto-all in one place with any company and get their take on new money, wrapping up your earnings neatly at monthly intervals so that you don't have to worry about throwing away all of your cash on material things. It's like an investment buffet where all of your favorite individual stocks are united in one easy-to-manage account with no minimum balance requirements and commission fees. 
There are no membership levels, no account fees, and you can begin using your account when you sign up. The biggest drawback of the app is the risk of following advice from strangers about strategy and investing.
» MORE: Sign up for Public or read our full Public review.
Betterment
Betterment works similar to other apps, with multiple portfolio options and automatic rebalancing of your portfolio. Betterment is a low-cost, automated investing service that takes care of everything for you. It's one of the best robo-advisors designed for hands-off Millennial investors.
You can invest with as little as $25 and get the help of a financial advisor when you want it. It's a robo-advisor that offers many different types of investments including index funds and exchange traded funds (ETFs) so your money will be diversified across multiple asset classes to reduce risk. 
Betterment was founded in 2008 by Jon Stein who wanted to make investing easy and accessible for everyone. He created an automated system where users could set up their account, choose what type of portfolio they wanted, and then let Betterment take care of the rest – automatically rebalancing every day to keep things evened out.
Once signed up Betterment will set up a portfolio that reflects your goals based on questions asked when signing in such as what level of risk do I want? Based on these responses they'll design a personalized investment plan just for you.
» MORE: Get started with Betterment or read our full Betterment review.
---
SoFi Invest
SoFi is a financial planning company offering various products, including a micro-investing app that is designed for millennials looking for a lot of perks.
SoFi Invest is perfect for newbies who want to be hands off without sacrificing returns. You'll still have plenty of options though – if you're more adventurous and want control, go ahead and customize how your fund performs by adjusting frequency, risk tolerance, investment view, holdings duration, and cash flow strategy. 
With this money-saving feature the only thing that will cost you is an ACAT transfer fee when transferring outside funds into your share class account through an ACH bank-to-bank or wire payment method – seriously easy stuff for any price-sensitive investor out there. There are no account or asset management fees, and you do not need a minimum account balance to get started.
There are two options for signing up with SoFi Investing:
SoFi Active Investing –

Allows you to control what you invest in based on your preferences, including the risk level you are comfortable with. You have access to a community of micro investors like yourself, certified financial planners, and other valuable resources at no cost.

SoFi Automated Investing –

This is a more hands-off approach allowing you to use an automated platform to build and manage your portfolio. You receive the same perks offered with SoFi Active without investing time in researching and managing your portfolio.
On the downside, SoFi Auto accounts do not offer tax-loss harvesting, and SoFi has a limited track record compared to other micro-investing providers.
» MORE: Trade now with SoFi Invest.
The competition
These options did not make the top of our list of the best micro-investing apps but are competitors that you may still want to consider. A great deal of brokerages and robo-advisors have lowered their minimums in such a way that would qualify them as micro-investing apps attractive to beginning investors. Some more are below.
Stockpile
Stockpile is a micro-investing app designed for young beginner investors who need something simple to get started with investing. You can access this app through a web-based browser or a device using iOS or Android operating systems.
Stock options can be complicated, but Stockpile makes it easy. With their fractional shares, you'll have an easier time growing your investment portfolio and don't have to worry about commissions. It's a great option for kids who want to get started early with their own investing or do so on behalf of others as well. 
Despite the user-friendly interface and simplicity of this app, there are drawbacks. This includes limited account and investment options and minimal tools available to analyze and research stocks.
---
Webull
Webull is still relatively new brokerage app for micro-investing, launched in-part as a Robinhood vs Webull competitor.
Webull offers zero-fee, zero-commission trades with no minimum balance on an easy-to-use platform. It's also for more advanced traders than Robinhood as it offers significantly more tools with a steeper learning curve. It does, however, support fractional shares adding it to the competition of micro-investing apps included above.
Beginners may actually appreciate Webull Paper Trading. It offers a virtual trading experience that lets you test your trading strategies just as you would in a real, live situation but without risking a penny.
---
M1
M1, like Betterment prior, is another in the robo-advisor category offering customization via 'pies' at a low cost. There's no minimum balance and only a $100 min. to begin with this micro-investing app.
Automatic rebalancing and automatic recurring investments along with multiple account types and a large investment selection make M1 a competitor to consider depending on what you're looking for. One negative is that M1 does not offer tax-loss harvesting on taxable accounts as other options we most recommend above but does optimize for tax-efficiency.
» MORE: Read our full review of M1.
How we came up with our list of the best micro-investing apps for millennials
When we were looking for apps to include on this list, there were a few things we wanted to focus on. Before you decide on an app, you need to compare different brokerages and what they have to offer. That said, we looked at apps that had strong reviews, were easy to navigate, and most of all, had little to no fees, including:
Withdrawal fees.
Cancellation fees.
Transaction or investment fees.
Account opening fees.
Monthly or annual fees.
Expense ratio fees.
You want to make sure that you know the actual cost of micro-investing apps and how fees are charged. This includes a flat rate or percentage of transactions.
Who are the best micro-investing apps for?
Micro-investing is a new platform when it comes to investing. However, it is gaining popularity among Millennials that don't have a lot of money to invest. The main feature of this type of platform can invest micro amounts of cash. Other features are considered bonuses.
Here are other benefits of micro-investing:
Automated process including rebalancing portfolio and transfers of funds to a portfolio account.
Minimal management fees.
No minimum requirements to begin investing.
Some providers have an option for purchasing fractional shares.
Most apps allow you to manage your account from an iOS or Android device.
Who shouldn't use a micro-investing app?
If you're a more advanced investor and you want more control over the individual stocks you invest in, a micro-investing app may not be the right option for you. Micro-investing apps are designed to make investing easy and accessible to newer investors (or investors who don't want to deal with the hassle). That often comes at the cost of lacking some features more advanced investors would enjoy – like reading stock charts and the ability to do intense analysis.
What is a micro-investing app?
Micro-investing is a way to invest without needing a lot of money to get started. These apps are designed to get the younger generation involved with investing and overcome barriers that prevent Millennials from investing. The funds placed in these accounts are used to invest in fractional shares or ETFs with little money.
Depending on the micro-investing app you select, you can link your debit card and have purchases that you make with the card rounded up to the next dollar then deposited into your account. You can also have automatic transfers of a specific amount placed in the account. A few apps will monitor and analyze your spending and earnings and set money aside that can be transferred to your account to purchase micro shares of ETFs or fractional shares of stock.
Most important features of a micro-investing app
When you're looking for an excellent micro-investing app, there a few key features you need to be aware of:
Good reviews
The first thing you'll notice when you download the app is the number of customer reviews and how well the app is rated. It helps to look through what other customers are saying about the app before you decide on one. For example, some apps get buggy with new versions or newer phones.
Clean interface
The last thing you want when you're trying to simplify your investing experience is a cluttered interface that makes investing confusing. Look at the screenshots of the app. Download it to play around with it. Watch videos of it on YouTube. Get a sense as to whether it will be easy for you to use before deciding.
Little to no cost
Most micro-investing apps make their money in ways that aren't hitting you. Meaning, they might not pay an interest rate on your balance (and instead take that for themselves), or they might collect interchange fees when you use your debit card. Either way, micro-investing apps shouldn't cost you an arm and a leg, so be sure to understand the pricing structure before you sign up.
Summary
Determining which app is best for you depends on what features are more important to you. All of the options provided in our recommended list in this guide are designed for Millennials and younger generations to build long-term wealth with minimal fees and small investment amounts. However, they can be used by anyone, regardless of age and expertise, looking for a way to build their savings to invest in the future.