The robo-advisor phenomenon has swept the investment world. As it has, it's also been creating a number of very specific investment niches.
One that's been on the rise in recent years—and works especially well with the best robo-advisors—is socially responsible investing, or SRI. For that reason, we've compiled the four best robo-advisors for socially responsible investing.
SRI centers on investing in companies that operate businesses with socially desirable products and services. It isn't about investing strictly for social benefit, but rather investing in companies engaged in SRI that represent profitable investments. These can include areas like clean energy, affordable housing, or improved human health.
At the same time, SRI works to exclude certain companies or industries engaged in products or services that are deemed socially harmful. These can include tobacco, weapons manufacture, gambling, or adult entertainment.
SRI also involves Environmental, Social and Governance (ESG) considerations. Environmental centers on climate change, renewable energy, and sustainability. Social focuses on diversity, labor relations, and conflict minerals. Governance relates to management structure, board independence and executive compensation. It refers not just to what companies do, but how they're run.
Why robo-advisors are perfect platforms for SRI
It can be extremely difficult for an individual investor to develop a portfolio comprised of SRI compliant companies. There are very few companies that are 100 percent compliant. What SRI attempts to do is to invest in companies that are more compliant than industry average. As well, with companies being so diversified with both product lines and geography, it can often be difficult to identify the most appropriate companies.
There have been mutual funds based on SRI investing for decades. But robo-advisors offer investors an opportunity to invest in a portfolio of either funds or individual stocks that generally meet SRI requirements. In fact, it's possible to have a complete balanced portfolio with a robo-advisor that offers an SRI investment option.
As well, robo-advisors offer the same investor benefits on SRI portfolios as they do with general investing portfolios. That includes selection of your investment asset allocations, rebalancing your portfolio, reinvesting dividends, and doing it all at a very low fee. Many robo-advisors also offer tax-loss harvesting, which is an investment strategy designed to minimize the tax liability created by capital transactions.
As an investor looking to invest in an SRI portfolio, you can open an account with a robo-advisor which meets SRI criteria that will be fully managed for you. All you'll need to do is fund your account.
With that in mind, here is our list of the four best robo-advisors for socially responsible investing:
Betterment is the largest and arguably the most popular independent robo-advisor in the industry. They not only offer SRI investment management, but they impose no minimum initial investment. That opens the platform to investors of any portfolio size.
Betterment uses the same investment methodology for SRI investing as they do for other portfolio models. But they give increase weight to stocks of companies that meet certain social, environmental, and governance criteria.
Betterment's SRI investing approach lowers exposure to companies considered to have a negative social impact. That includes companies to profit from poor labor standards or environmental devastation. Conversely, they increase exposure to companies considered to have a positive social impact. This includes companies to foster inclusive workplaces or commit to environmentally sustainable practices.
Betterment concentrates SRI investing in two asset classes: US large-cap stocks and emerging market stocks. Since Betterment invests only in low-cost index-based exchange traded funds (ETFs), they use SRI based ETF's for those two asset classes.
However, the other asset classes they use—US mid-cap and small-cap stocks, foreign developed stocks, and the various bond classes—remain the same as their core portfolios, due to the lack of acceptable SRI alternatives.
Betterment investment details:
Minimum investment: None.
Available account types: Individual and joint taxable accounts; traditional, Roth, rollover and SEP IRAs; trust accounts.
Fees: 0.25 percent per year of account balance for the Digital plan; 0.40 percent of account balance for the Premium plan. There is no additional cost for SRI investing.
Tax-loss harvesting: Yes.
Accessibility: Desktop and mobile for Android and iPhone devices.
Check out our full review of Betterment.
Empower, previously known as Personal Capital, offers SRI under ESG. They partner with Sustainalytics, a global leader with more than 25 years in ESG and corporate governance research and ratings.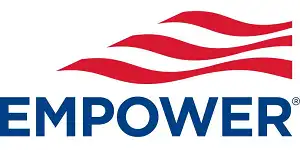 Empower
Empower is a hybrid digital wealth management company and finance app. In addition to paid investment management and advisory services, it offers a number of useful free tools to help with everything from net worth tracking to saving and retirement planning.
Pros:
Easy-to-use app

Great security, including two-factor authentication

App is completely free to use
Cons:
Wealth management fees can be hefty

May be subject to upsells
Sign Up Today
Empower Personal Wealth, LLC ("EPW") compensates Webpals Systems S. C LTD for new leads. Webpals Systems S. C LTD is not an investment client of Personal Capital Advisors Corporation or Empower Advisory Group, LLC. | Personal Capital is now Empower.
In constructing SRI portfolios, Empower uses the same methodology and investment philosophies as their core personal strategies. Each portfolio includes each of the six major asset classes, including:
Domestic Equities.
International Equities.
Domestic Bonds.
International Bonds.
Alternative investments.
Cash.
Empower starts with a "best-in-class" selection of companies within broad indices. They then use Sustainalytics' scores in categorizations to further identify companies for each portfolio. They select companies with the highest scores.
Portfolio composition will depart from ordinary investing, in that certain sectors may either be over-emphasized in an SRI portfolio, while others are either minimized or completely excluded. For example, energy companies are largely excluded from consideration, since they have heavy concentrations in fossil fuels.
Among excluded industries are adult entertainment, gambling, tobacco-related, controversial weapons, military contracting, and small arms.
Though their extensive research indicates that the performance of SRI is generally comparable to that of traditional investing, they nonetheless warn that excluding certain sectors, particularly energy, can negatively impact portfolio performance.
The one disadvantage with Empower is that their wealth management service requires a high minimum investment that will exclude small investors. But for investors who have the minimum, Empower leads the pack of robo-advisors for socially responsible investing.
Empower investment details:
Minimum investment: $100,000.
Available account types: Taxable brokerage accounts, IRAs and other retirement accounts, college savings and 529 plans.
Fees: 0.89 percent per year of assets under management for most investors; sliding scale down to 0.49 percent for portfolios greater than $10 million. There is no additional cost for SRI.
Tax-loss harvesting: Yes.
Accessibility: Desktop, smartphone, tablet, Apple Watch.
Sign up for an Empower account today. 
Wealthfront is a leading robo-advisor that lets you customize your own SRI investment choices through an offering of vetted ETFs. Once you make your selections, Wealthfront still strategically manages your portfolio with rebalancing and tax-loss harvesting, if available.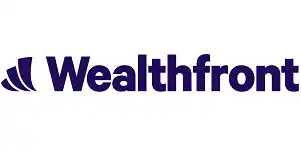 Wealthfront
Wealthfront is designed for young professionals, anyone from passive investors who want expert digital guidance, to people who want to be smarter with money. Investment management is automated with tried-and-true algorithms but strategic—and tuned in to your individual risk level.
Low fees, free planning guides, and multiple tax perks make Wealthfront worth a look.
Offer: Start investing today to get a $50 bonus with Wealthfront. Promotional terms apply.
Pros:
Automated management

Tax-loss harvesting

Ability to customize portfolios
Cons:
No fractional shares of ETFs in automated accounts

No human advisors
Get $50 bonus
MoneyUnder30 receives cash compensation from Wealthfront Advisers LLC ("Wealthfront Advisers") for each new client that applies for a Wealthfront Automated Investing Account through our links. This creates an incentive that results in a material conflict of interest. MoneyUnder30 is not a Wealthfront Advisers client, and this is a paid endorsement. More information is available via our links to Wealthfront Advisers.
Currently, you can choose from five different SRI funds across the following asset classes:
US stocks.

Foreign market stocks.

Emerging market stocks.

Global stocks.

US bonds.
One restriction is that only one of these ETFs (the ESGU fund containing US stocks) is eligible for tax-loss harvesting.
Wealthfront also allows for socially responsible investing when you choose the US Direct Indexing strategy. If any companies included in the index don't match your values, then you can create a restrictions list to avoid trading those stocks. 
However, Wealthfront does warn that removing any stocks from your portfolio could impact your risk and return since it won't align with the original recommendation based on your risk assessment. 
Minimum investment: $500.
Available account types: Individual and joint taxable accounts; traditional, Roth, rollover, and SEP IRAs; trust accounts; 529 savings plans.
Fees: 0.25% per year.
Tax-loss harvesting: Yes, for some securities.
Accessibility: Desktop and mobile for Android and iPhone devices.
Open a Wealthfront account today.
Earthfolio is unlike other robo-advisors in that SRI is specifically what they do. Other robo-advisors are general investment platforms that offer an SRI portfolio service. Earthfolio was built with SRI as a foundation. There is no other portfolio option. What's more, Earthfolio was founded in 2000, which makes it the longest running SRI investment service on this list. In fact, it's the world's first automated investment service dedicated to sustainable investing.
When you invest with Earthfolio your account is actually held with TD Ameritrade. That gives you all the benefits of a world-class investment platform. Earthfolio is also a member of The Forum for Sustainable and Responsible Investments (US SIF)—"the leading voice advancing sustainable, responsible and impact investing across all asset classes".
Earthfolio invest your portfolio in nine different asset classes: four stock funds, four bond funds, and one money market fund:
US Large Companies.
US Medium Companies.
US Small Companies.
International Developed Companies.
Money Market.
US Short-term Bonds.
US Intermediate-term Bonds.
High-yield Bonds.
Community Development.
Earthfolio invests in sustainable funds, that screen up to 10 different EFG criteria. Those criteria consist of:
Corporate Governance.
Community Development.
Environment.
Clean Tech.
Equality and Diversity.
Fair Labor.
Non-violence (no weapons manufacturers).
Healthy Living.
Human Rights.
Animal Welfare.
They disclose that they're not searching out perfect companies, but rather those that "rise above their peers by demonstrating consistent ethical behavior". Unlike other robo-advisors, Earthfolio doesn't use ETFs for the asset classes. Instead, they build portfolios with mutual funds dedicated to SRI investing.
Earthfolio investment details:
Minimum investment: $25,000.
Available account types: Individual and joint taxable accounts, trust accounts, and traditional, Roth, rollover, and SEP IRAs.
Fees: 0.50 percent per year of your account balance.
Tax-loss harvesting: No.
Accessibility: Not indicated.
One of the advantages of investing with robo-advisors is that you can decide exactly how you want to invest. You can either choose to invest 100 percent of your portfolio in SRI, or just a portion of it. That option certainly exists with Empower and Betterment, though Earthfolio is an SRI-only platform.
Robo-advisors are an easy and convenient way to take advantage of conscience-based investing. You certainly want to earn a healthy return on your investing activities. But at the same time, robo-advisors that offer SRI give you an opportunity to do that in a way that will promote a healthy environment, better labor practices, greater energy efficiency, and a host of other socially desirable outcomes.
What's more, robo-advisors enable even the smallest investors to participate in SRI. You can open an account with just a few dollars, have the portfolio fully managed, and pay a fee of well under one percent per year. That puts SRI in reach of investors at all levels.