Investors are dumping their financial advisors and stockbrokers for an app. That's because investment apps offer lower fees and the convenience of making trades on the go.
Investment apps also reduce the barrier to entry for new investors who can easily get started without much experience, time, or money. Plus, there are bonuses for signing up.
The best investment apps overview
Robinhood
Overview
Robinhood is a simple stock trading platform with no transaction fee.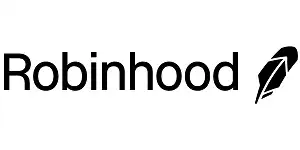 Robinhood
Robinhood is an intuitive stock trading and investing app that offers zero-commission trades on thousands of investments.
The slogan behind Robinhood is "We're on a mission to democratize finance for all," which speaks to the company's obsessive focus on keeping investing approachable.
Offer: Sign up today and link your bank account or debit card and you'll receive your first stock for free, valued up to $200!
Pros:
Commission-free trading

Easy to use, well-displayed dashboard

No minimum account balances required
Cons:
No bonds or mutual funds

Crypto fee transparency
Open Account
Advertiser Disclosure – This advertisement contains information and materials provided by Robinhood Financial LLC and its affiliates ("Robinhood") and MoneyUnder30, a third party not affiliated with Robinhood. All investments involve risk and the past performance of a security, or financial product does not guarantee future results or returns. Securities offered through Robinhood Financial LLC and Robinhood Securities LLC, which are members of FINRA and SIPC. MoneyUnder30 is not a member of FINRA or SIPC.
How it works
Robinhood offers a platform for buying and selling stocks and ETFs in real-time. The best part is that you invest in anything with zero transaction fees. You can also schedule recurring deposits if you want.
Robinhood offers a super simple user interface that's easy to use. You can see a simple overview of your investment performance with helpful charts and stats.
Pricing
Free; no minimum.
Pros
Absolutely free.
Easy to use.
Easy to sign up.
Perfect for investment DIY-ers.
Cons
You must do your own research.
Easier to make rushed uncalculated decisions.
No personalized investment recommendations.
» Open an account with Robinhood or read our full Robinhood review.
---
Public
Overview
Social media has changed the way people communicate. Public uses that format for investing, taking a social approach to investment advice.
Public
Public is a free investing app that offers fractional investing with no commission fees or account minimums. Public lets you invest with context in stocks, ETFs, and crypto – all in one place. With a tool like Public, anyone can own a piece of a company they believe in and build a diversified portfolio
Offer: Open an approved brokerage account today and claim a reward ranging from $1 to $300. Terms and conditions apply.
Pros:
Trade U.S. stocks and ETFs commission-free

Can deposit funds with your debit card

Real-time fractional trading
Cons:
Not internationally available
Sign Up
This does not constitute investment advice. Investing involves the risk of loss, including the potential loss of principal. Brokerage services for US-listed, registered securities available on Public are offered by Open to the Public Investing, Inc. (OTTP), a member of FINRA & SIPC, and a wholly-owned subsidiary of Public Holdings, Inc. Brokerage services for alternative investments are offered by the Dalmore Group, LLC, a member of FINRA & SIPC. Alternative investments are over-the-counter equity securities that have been issued pursuant to Regulation A of the Securities Act of 1933. Cryptocurrency trading is provided by Apex Crypto LLC (NMLS ID 1828849). Apex Crypto is licensed to engage in the virtual currency business by the New York State Department of Financial Services. New customers of OTTP receive free stock valued between $3 - $1,000 (0.3% receive the maximum value).
How it works
With Public, you can invest in part or all of a stock, making it easy to get started investing with even a little money. This means you can invest in big-name stocks like Apple and Amazon for just a few dollars.
But what really sets Public apart from other apps is its social media-like interface. You can follow other investors and share tips and insights. Over time, this sense of community will help you sharpen your skills as an investor.
Pricing
Public currently offers fee-free trading.
Pros
Social media interface encourages interaction.

Commission-fee trading.

Invest in fractional shares.
Cons
Available via mobile app only.

This app is currently only available in the U.S.
» Open an account with Public or read our full Public review.
---
Empower
Overview
Empower, known prior as Personal Capital, is like a personal financial manager that offers advice, wealth management, and free financial tools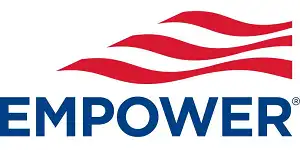 Empower
Empower is a hybrid digital wealth management company and finance app. In addition to paid investment management and advisory services, it offers a number of useful free tools to help with everything from net worth tracking to saving and retirement planning.
Pros:
Easy-to-use app

Great security, including two-factor authentication

App is completely free to use
Cons:
Wealth management fees can be hefty

May be subject to upsells
Sign Up Today
Empower Personal Wealth, LLC ("EPW") compensates Webpals Systems S. C LTD for new leads. Webpals Systems S. C LTD is not an investment client of Personal Capital Advisors Corporation or Empower Advisory Group, LLC. | Personal Capital is now Empower.
How it works
Empower not only works as an asset manager service, but also provides helpful free financial tools. Empower links to your financial accounts to summarize your finances and help you plan and budget your finances. You get a ton of features including a handy retirement planner or bill notification.
Empower invests your money in a preselected portfolio of individual securities and ETFs, specifically to minimize added expenses and taxes. Every account also gets a dedicated advisor.
Pricing
0.89% fee for $1 million deposited or less; you need at least $100,000 to start using the service.
Pros
Affordable.
Consolidates all your financial information.
Free finance tools.
Easy to use and set up.
Cons
High minimum.
Can't customize your investment.
More expensive than most robo-advisors.
» Open an account with Empower or read our full Empower review.
---
M1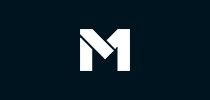 Overview
M1 offers automated investing in pre-selected portfolios, or you can choose from any stock or ETF.
How it works
M1 is meant for people who like the idea of automating their investments, but still want some say on where their money is going. M1 allows investors to choose from any stock or ETF.
Unlike robo-investors, you're not restricted to their pre-selected ETFs, but they do offer preset templates for beginners. You can also set up recurring automatic deposits on a weekly or monthly basis, or any custom time frame you desire.
Pricing
Free of charge; $100 minimum to open an account and $500 minimum to open a retirement account.
Pros
Offers an alternative to rigid robo-advisor formula.
Simple, user-friendly.
Free.
Cons
Limited to 1 trade a day.
Can be confusing for beginners.
No human financial advisor.
» Check out our full M1 review. 
---
Wealthfront
Overview
Wealthfrontis a robo-advisor that incorporates both automation and customizable portfolios with the goal of keeping costs low. You can also get financial advice through the app.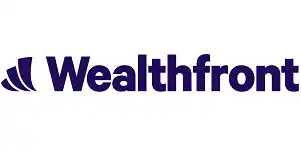 Wealthfront
Wealthfront is designed for young professionals, anyone from passive investors who want expert digital guidance, to people who want to be smarter with money. Investment management is automated with tried-and-true algorithms but strategic—and tuned in to your individual risk level.
Low fees, free planning guides, and multiple tax perks make Wealthfront worth a look.
Offer: Start investing today to get a $50 bonus with Wealthfront. Promotional terms apply.
Pros:
Automated management

Tax-loss harvesting

Ability to customize portfolios
Cons:
No fractional shares of ETFs in automated accounts

No human advisors
Get $50 bonus
MoneyUnder30 receives cash compensation from Wealthfront Advisers LLC ("Wealthfront Advisers") for each new client that applies for a Wealthfront Automated Investing Account through our links. This creates an incentive that results in a material conflict of interest. MoneyUnder30 is not a Wealthfront Advisers client, and this is a paid endorsement. More information is available via our links to Wealthfront Advisers.
How it works
Wealthfront looks to make you money with minimal effort from you. They create a custom portfolio for you based on your finances, goals, lifestyle, and risk level. They try to keep costs as low as possible by strategically choosing low-cost ETFs that minimize tax obligation.
Their whole interface is super simple. No complicated jargon, and the app has great resources. It can even answer your very specific questions about your goals and aspirations, like whether you can afford to take a year off to travel.
You can also edit your Wealthfront portfolio, especially as you become more confident in your knowledge of investing. Either add ETFs to your current portfolio or delete ones you don't like. Wealthfront has a diverse offering of vetted ETFs that you can select from, along with specific categories, like socially responsible investing and a US Direct Indexing Strategy.
If you want to try your hand at crypto investing, Wealthfront offers that, too. Users are able to allocate up to 10% of their portfolio towards two separate trusts, Grayscale Bitcoin Trust (GBTC) and Grayscale Ethereum Trust (ETHE).
Start automating your investments with the Wealthfront Cash Account's Self-Driving Money™ feature. Once your monthly expenses and savings goals are met, leftover funds are automatically routed into your investment accounts to help reach your goals.
Pricing
$500 minimum investment; free for the first $5,000; 0.25% of your invested assets afterward.
Pros
Low, straight-forward fees.

Crypto investment options.

Easy to use.
Simple for new investors.
Custom portfolios.
 Cons
No face time with a financial advisor.
High minimum investment.
» Open an account with Wealthfront or read our full Wealthfront review.
---
Betterment
Overview
Betterment offers personalized investment options. It also automates the investment process from start to finish.
How it works
Betterment wants to make investing effortless and affordable for everyone. Based on your finances, needs, goals, and lifestyle, they give you a personalized portfolio of ETFs.
They help you decide how much to invest and sync with your bank so that you have the option of regular automatic contributions. This robo-advisor makes financial decisions using a complex algorithm, but what's great about Betterment is that you also have the option of speaking to a financial expert for an additional fee.
Pricing
$10 minimum deposit to get started and 0.25% annual fee for the standard account; $100,000 minimum and 0.40% annual fee for the premium account.
Pros
No prior experience required.
Simple and effortless investing.
Personalized.
Financial advisor.
Low fees.
Cons
Rigid formula is not great for DIY-ers.
Limited to managing Betterment accounts only.
» Check out our full Betterment review.
---
Acorns
Overview
Acorns allows you to choose from portfolios made by Nobel-Prize winning economists, and automatically invest your spare change.
Great for New Investors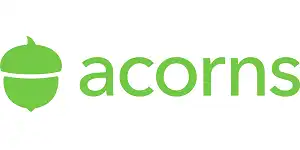 Acorns
Acorns makes it easy to start investing (even if you know nothing) and provides helpful tools to help you save more automatically. In under 3 minutes, start investing spare change, saving for retirement, earning more, spending smarter, and more. Pricing starts at just $3/month.
Offer: Claim your $20 bonus investment! Make your first successful recurring investment (min $5) - get a $20 bonus within 10 days of following month.
Pros:
Effortless automated investing

Helps you save more, automatically

Low-cost solution for both saving and investing
Cons:
Higher fees felt on smaller accounts

Not as many rich features as some competitors
Get $20 bonus
How it works
Acorns links with your credit and debit card and automatically "rounds up" the spare change to the next dollar on every purchase. You can also sign up for Acorns Checking and get a debit card that will round up in real time.
For example, if you bought a latte for $3.60, they'd automatically deposit 40 cents to your investment account, which can potentially add up to quite a lot every month. You'll also get cash back in the form of bonus investments for your everyday purchases with Acorns' 12,000+ partner companies. With the free Google Chrome plugin, you'll even be rewarded for the money you spend online.
Based on your desired risk, Acorns gives you the choice of five different portfolio options, which were created by Nobel Prize-winning economist Harry Markowitz. There are even sustainable options with Acorns' ESG (Environmental, Social, and Governance) portfolios, allowing you to add eco-friendly companies to your portfolio
This is a little different from robo-investors like Betterment that offer custom portfolios instead of the choice of a few pre-configured ones.
Pricing
For $3 a month, you also can invest in a retirement savings account and access Acorns Checking, which gives you a debit card you can use at 55,000+ ATMs. A $5 a month plan includes all of the investing features, plus Acorns Early, which helps you set money aside for your children.
Pros
Easy way to invest without even noticing.
No minimum balance.
Cons
Your monthly spare change may not be enough for a solid routine investment.
$1/month fee may not be worth it if you're not investing enough.
» Open an account with Acorns or read our full Acorns review. 
---
Stash
Overview
Stash is an easy investing app that's accessible to everyone. You can start investing with as little as 1 cent¹. Terms and conditions apply*
How it works
Inspired by the weight loss industry, their philosophy is about making small, easy steps. Stash allows you to invest in fractions of shares, which means you can start with as small as 1 cent.¹
They offer you a choice of roughly 1800 single stocks and ETFs.² So there is a lot to choose from based on your desired risk, financial situation, and lifestyle. What's great about Stash is how easy they make the whole process. They explain everything along the way and they even offer financial education.
Pricing
Stash offers two different plans:
Growth – This plan is $3/month and offers all the features of the beginner plan, plus accounts with tax benefits for retirement⁵ investing.³
Stash+ – This is a $9/month plan that offers everything the other two plans offer, plus a debit card, custodial accounts (UGMA/UTMA) for up to two of your children⁶, and monthly marketing insights.³
Pros
Low barrier to entry.
Easy to use.
Includes financial education.
Cons
The cost can add up if you're a small investor.
» Check out our full Stash review.
What are investment apps?
Investment apps are bringing stock market trading and financial planning to the digital age. Simply put, they offer a platform for investing your money independently, without the need for a stockbroker or financial advisor.
How do investment apps work?
Investing apps allow you to start investing in a matter of minutes. There are many investing apps out there to satisfy the needs of all types of investors. Some apps help new investors effortlessly set up an investment portfolio from scratch. Others offer a simple bare-bones platform for quick low-fee trading.
The pros and cons of using an investment app
Pros
Simplicity for all
Investment apps empower anyone of any means or skill level to start investing easily. Your app can help you set up an investing account and offer financial advice based on your lifestyle and income.
They can also automate the whole process so that you can continue building your investment without much effort.
Cheaper
By replacing human advisors with an algorithm, apps have much lower overhead and can afford to keep their fees significantly lower. Some apps even offer free trading.
24/7 access
Gain access to your financial information, make adjustments, or buy and sell anywhere you can connect to the Internet. You don't have to wait for the work day to start. The app works around the clock for you.
Cons
Enables bad decisions
The convenience of using these apps allows people to invest impulsively, instead of making a calculated investment decision. The benefit of investing the traditional way is that you have the advice of an expert to help second guess your decisions.
Lacks a human element
Although some apps give you the option of speaking to an advisor, many use algorithms to help guide you. What you're missing is conversations that can reveal much more nuanced information. Advisors not only know about the market, but can offer advice that's tailored specifically to you.
Many investors are finding that the massive advantages of investment apps make the risks worth taking.
Don't I need a financial advisor?
Financial advisors can be incredible helpful resources. They also give you peace of mind that your financial decisions are backed by an expert. However, many apps can provide the same type of advice with an algorithm.
Are investment apps secure?
We don't suggest anything that we haven't personally vetted, all of these apps come with robust built-in security features.
How much money do I need to invest?
This really depends on how much you feel comfortable investing. There are many investment apps geared to a variety of investors. Apps like Stash have no minimum investment. You could invest as little as $5.
Why should I invest?
Whether or not you are saving up for something, investing allows you to squeeze the most out of your money. Investing doesn't require much knowledge or a huge time commitment. Plus, a bunch of these apps make it easy for anyone can start investing.
What can I trade on these apps?
There are many trading options, depending on what app you choose. Robo-advisors like Betterment only trade ETFs, while live trading apps like Robinhood allow you to buy and sell stocks in seconds.
App
Price
Minimum Investment Requirement

Robinhood

Free
None

Public

Free
None

Empower

0.89% fee for $1 million deposited or less
$100,000

M1

Free
$100 minimum to open an account and $500 minimum to open a retirement account

Wealthfront

Free for the first $5,000; 0.25% of your invested assets afterwards
$500

Betterment

Standard Account: 0.25% annual fee
$10 to get started

Acorns

$1 for investing; $3 for investing, retirement savings accounts, and debit; $5 for all features plus a custodial children's account
$5

Stash

$3/month for Stash Growth;
$9/month for Stash+
$5
Investing really doesn't need to be complicated. Investing apps empower us to take control of our finances. Whether you have $5 in your bank account or you're a seasoned investing pro, everyone can benefit from having simple investment resources and tools at our fingertips.