We've all heard the advice a million times – saving for your future is important. Whatever your savings goals are, it is critical to tuck funds away regularly. But putting that advice into practice is easier said than done.
Plinqit completely changes the dynamic of saving. Gone are the days of trying to remember to boost your savings over time. Instead, you can set your savings on autopilot with Plinqit to reach the goals that matter to you most.
Ready to discover how Plinqit can help to supercharge your savings? Let's take a closer look.
Plinqit
Plinqit offers a helping hand to savers of all ages and incomes. With the help of this savings platform, you can tackle any savings goal confidently. Plus, you can even earn extra cash along the way for learning more about money and hitting your savings goals.
Pros:
Automate your savings

Rewards for savings

Free to use
Cons:
Possible penalty for not reaching saving goal

Only saving features
Open Account
What is Plinqit?
Plinqit is a savings platform that is designed to help you save more. Once you sign up for the platform, you will have the opportunity to get paid to save and learn about money.
That's right! You can get paid to learn about money with topics such as buying your first home, building your credit score, and investing. Throughout the process of saving with Plinqit, you will remain in complete control of how much money you choose to save and when you choose to save it.
How does Plinqit work?
If you are interested in working with Plinqit, here's how to get started.
First, head to Plinqit's homepage. You can enter your email to start the sign-up process.
Next, you'll be asked to add a password to create your Plinqit account.
Plinqit will ask for some personal information, starting with your name and birthday.
Additionally, you will need to provide your address.
Finally, you can choose to provide Plinqit with your phone number, but, thankfully, this is an optional step (for those of us who don't need the spam calls).
At this point, you will have successfully created a Plinqit account. You'll see a short welcome message that includes a request to spread the word about Plinqit.
It took me less than five minutes to create my Plinqit account.
Once your account is created, you have the option to link your checking account. According to Plinqit, you can link a checking account from any U.S. bank or credit union. The process of linking a checking account is pretty straightforward.
With that, let's jump to the process of setting up a savings goal.
You can choose to set savings goals in two ways. The first is to set a savings goal based on a regularly scheduled transfer. For example, you can choose to save each week, biweekly, or monthly for a set amount of time.
The second savings option is to create a goal based on a particular amount. If you have a savings goal of a specific amount that you'll need by a set date, Plinqit will help you determine how much you'll need to save in regular intervals along the way.
You can set up your goal quickly within the savings platform. With multiple options, you can adjust the factors to reflect your specific needs.
You can choose to give your savings goal a name. Plus, you can add a picture to help you stay motivated to save until you reach your goal.
Once you've set your goal, you'll need to select a penalty and reward. If you reach your savings goal, Plinqit will give you a monetary reward, but if you don't hit your goal, you will have to pay a small penalty.
You can move the scales around to reflect your confidence. If you don't feel comfortable betting on your savings strategy, then you can move the scale all the way to the left, which leads to a $0 penalty and $0 rewards.
How much does Plinqit cost?
Plinqit is an entirely free product to use. You will never have to pay a dime to use Plinqit to work on your savings goals.
Importantly, you may run into penalties if you don't meet your savings goals. However, you'll have the opportunity to set the penalty that you feel comfortable with before starting your goal.
Plinqit features
Here are the features that help Plinqit standout.
Saving goals made easy
Saving can be a tedious chore. The act of transferring funds on a regular basis is a task that falls to the bottom of most to-do lists.
Plinqit takes care of the tedious parts of saving so that you can stick to your goal easily. Instead of constantly keeping up with your savings intentions, you can set up your goal one time and allow Plinqit to take care of the rest.
With a customizable savings plan, you can set up savings goals that fit within your budget and your timeline.
Get paid for financial education
Personal finance is an important topic. Although there are countless free resources out there, there are very few personal finance resources that pay you to learn about money. Plinqit stands apart from the crowd by offering cash rewards for taking the time to learn about money.
Why not take advantage of this paid opportunity?
Works with all U.S. checking accounts
If you are interested in Plinqit, you won't have to work with any particular bank. Instead, any U.S. checking account will link up with Plinqit for easy access to this savings platform.
The ease of linking a checking account makes Plinqit a breeze to work with.
Funds are insured
All funds are held by a local financial institution that makes Plinqit available. With that, all of the funds you save are held within FDIC- or NCUA-insured accounts. That means that up to $250,000 of your savings are insured against loss.
Top-notch security
Plinqit takes security seriously. If you choose to work with the platform, your information will be protected by industry-leading RSA 256-bit encryption technology. With this bank-level security, your financial data will always be safe.
My experience researching Plinqit
As I explored Plinqit, I was thoroughly impressed by the savings platform.
I loved the opportunity Plinqit creates for anyone looking to start saving for a goal of any size. The customizable goal options allow you to really save up for anything that matters to you effortlessly. You can even add a picture to your goal, which I think provides major motivation to stay on track.
I kept waiting to run into a catch, but the experience can be entirely fee-free. The only time you might have to pay for Plinqit is if you don't meet a savings goal that you specifically set a penalty for. Some may like the option to bet on themselves. Personally, I'm not sure that I would choose to set a penalty for not reaching my savings goal, but to each their own!
Who is Plinqit best for?
Those that struggle to save
If you struggle to meet your savings goals due to a lack of regular transfers, then Plinqit can be a very useful tool. You can simply set up your savings goal one time. From there, Plinqit will help you reach your goals with automatic transfers.
Anyone that wants to gamify their savings
Saving money isn't always fun. After all, you could be spending that cash on other things. But Plinqit turns the routine task of saving into a game.
If you want some help making saving more fun, Plinqit is a great option.
Anyone that wants to be rewarded for meeting their savings goals
For some, the act of meeting their savings goal is a reward enough. For others, an added reward makes the task more worthwhile. If you like to bet on yourself, then Plinqit can add more motivation to help you reach your savings goals.
Who shouldn't use Plinqit?
Those who already regularly reach their savings goals
If you have no trouble reaching your savings goals without any outside help, then Plinqit may not be very useful. You can simply continue to keep doing what you are doing to make your savings goals a reality.
Those looking for a round-up savings option
Unlike many savings apps, Plinqit doesn't round up your purchases to the nearest dollar and save the difference. Instead, it makes regular transfers from your linked checking account into a savings account.
Pros
Automate your savings — Plinqit allows you to put your savings goals on autopilot.
Helpful financial resources — Plinqit provides resources to help you learn about money.
Rewards for savings — Plinqit will reward you for reaching your savings goals.
Free to use — The savings platform is free for users.
Cons
Possible penalty for not reaching saving goal — You can set a penalty which Plinqit will collect if you don't reach your savings goals.
Only saving features — You won't be able to invest through Plinqit.
Plinqit vs. the competition
| | Plinqit | Acorns | Unifimoney |
| --- | --- | --- | --- |
| Best for | New savers | New investors | High earners |
| Pricing | Free | $3 to $5 per month | 0% to 0.30% on investments |
| Round-up savings option | No | Yes | Yes |
| Opportunities to get paid for learning about money | Yes | No | No |
Great for New Investors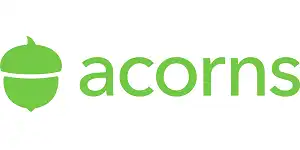 Acorns
Acorns makes it easy to start investing (even if you know nothing) and provides helpful tools to help you save more automatically. In under 3 minutes, start investing spare change, saving for retirement, earning more, spending smarter, and more. Pricing starts at just $3/month.
Offer: Claim your $20 bonus investment! Make your first successful recurring investment (min $5) - get a $20 bonus within 10 days of following month.
Pros:
Effortless automated investing

Helps you save more, automatically

Low-cost solution for both saving and investing
Cons:
Higher fees felt on smaller accounts

Not as many rich features as some competitors
Get $20 bonus
Acorns is an investing app that will allow you to start building your portfolio with as little as $5. Unlike Plinqit, the goal is to help you build an investment portfolio. Acorns will not necessarily help you reach any savings goals.
Along the way, Acorns has the option to round up spare change and add the difference to your investment account. In order to work with Acorns, you'll have to pay between $3 to $5 per month. Overall, Acorns is a good fit for a new investor that wants to get their feet wet.
» Check out our Acorns review.
---
Unifimoney
Unifimoney is a comprehensive app that allows users to manage all of their money needs in one place. You can access features that include banking, investing, cryptocurrency trading, insurance, credit cards, loans, mortgages, and more through the platform.
Where Plinqit only offers the opportunity to automate your savings goals, Unifimoney is designed to help high earners tackle a wide range of money management issues from a single iOS app.
» Read our full Unifimoney review.
Summary
Plinqit offers a helping hand to savers of all ages and incomes. With the help of this savings platform, you can tackle any savings goal confidently. Plus, you can even earn extra cash along the way for learning more about money and hitting those savings goals!