Proper and efficient money management is difficult, regardless of how much or how little money you earn.
To make the most of your money, you generally have to keep an eye on a cornucopia of bank accounts, investment portfolios, loan balances, and credit card payments. Are you earning the most interest you could on the money you have? Are you spending more interest than you should on the money you owe?
Figuring it out usually takes a ton of time — or a ton of money to hire someone to do it for you.
A new app, Unifimoney, aims to do it without costing you either.
What is Unifimoney?
Unifimoney is a digital money management app for banking, investing, cryptocurrency trading, insurance, credit cards, loans, mortgage, and more. Its mission is to connect your entire financial life in one place.
The app's core service is an investment platform that helps high earners build and protect wealth. By integrating a checking account, debit card, and credit card, the platform lets you support your investments with automated contributions whenever you spend money.
Through its partnerships and signature benefits, Unifimoney also helps connect users to financial products for every part of life, including insurance, loans, mortgages, and student loan refinancing.
How does Unifimoney work?
Unifimoney is an iOS app only for the moment but plans to add Android and Desktop Web access later (though you can peruse its website to learn more). To sign up, you have to download the mobile app from the Apple App Store.
Unifimoney is currently running a promotion with rewards for new customers paid in Bitcoin depending on how much you deposit within 14 days of opening an account.  The $1,000 reward level is comparable or better than most premium banks but with the added element of being paid in Bitcoin.
You can enter your phone number at the website to get a text with a link to download the mobile app, scan a QR code with your iPhone, or find Unifimoney in the App Store by searching for the name.
The app is free to download. To get started, you have to register for an account in the app. The sign-up process takes about 10 minutes and requires ID verification and a connected bank account to transfer a minimum $100 opening deposit.
Once you're registered, Unifimoney is designed to help you build wealth automatically. By default, you'll automatically deposit checking account interest and credit card cash back into your Unifimoney Robo investment account.
In addition, with Autoinvest you're required to invest at least $25 per month from your checking account into your Unifimoney investment accounts.  You can increase this to any amount but it cannot be below $25. You can sell all or part of your Robo fund at any time.
Unifimoney is an SEC-registered investment advisor. Bank accounts are FDIC-insured through UMB Bank up to $750,000, and investments are SIPC-insured through Drivewealth.
Pricing for Unifimoney
You won't pay anything to open a Unifimoney account. You'll just need to make a minimum opening deposit of $100, plus receive a monthly direct deposit requirement to waive banking fees.
| Item | Cost |
| --- | --- |
| Minimum opening deposit | $100 |
| Required monthly investment | $25 |
| Trading fees — self-managed | $0 |
| Trading fees — robo-advisor | 0.15% or 0.30% |
| Checking account fees | $0 with minimum $2K monthly deposits or $20K balance |
| ATM fees | $0 |
Unifimoney features
Unifimoney gives users access to thousands of stocks and ETF's via its investing platform, banking services, cryptocurrency and precious metals trading, credit card, insurance, and loans through one platform.
Self-managed trading
You choose between self-managed trading or AI-powered robo-investing. Self-managed investment is commission-free, and you can build your desired portfolio of stocks, ADRs, and ETFs.
AI-powered trading
If you choose robo-investing through Unifimoney, your investments will be powered by Tenjin AI, which monitors your portfolio and reallocates your investments according to market trends to keep your portfolio in balance.
Robo-advisory is available in two tiers:
Tenjin AI Basic:

get an annual rebalance for an annual advisory fee of 0.15%.

Tenjin AI Advanced:

get a quarterly rebalance, plus Tenjin's MarketCrash Index to predict downturns and adjust your portfolio, for an annual advisory fee of 0.30%.
Alternative investment assets
In addition to the stock market, you can use Unifimoney to buy, sell, and trade alternative assets, including more than 30 cryptocurrencies (yes, that includes Bitcoin and Dogecoin), and precious metals like gold, silver, and platinum. Precious metals are held on an allocated basis which means you actually own the metal itself. Metal holding are held in secure storage until you sell them or if you choose at extra cost to have your holdings delivered to your home.
Crypto trading and storage on Unifimoney is facilitated by Gemini™, a cryptocurrency marketplace. You'll be able to access the exchange and trade within Unifimoney.
High-yield checking account
Every Unifimoney account includes a high-yield checking account that pays well over the industry average.
The checking account is full service and includes:
A monthly fee waiver

if you deposit at least $2,000 per month or keep a minimum balance of $20,000.

Bill payment

with more than 20,000 merchants. 

Money transfers

via ACH and wire transfers.

Get checks if you need them.
Mobile check deposit lets you a

dd money to your account by snapping a photo of a paper check.

Automatic investments

from your checking account into your investment account(s), based on cash bank and interest earned, with a minimum of $25.

Visa debit card

made of recovered ocean-bound plastic.

Free ATM withdrawals

at more than 55,000 Allpoint ATMs around the country. Plus, you'll pay no Unifimoney fee to use an out-of-network ATM.
Money Transfer Platform
Unifimoney recently introduced a new money transfer platform that ensures that funds sent to the account from an existing bank will arrive the next working day. This is an impressive improvement on most banks where it can take anything from 3-5 days using traditional ACH.
The new money movement platform is being implemented in two phases:
Phase 1  – deposits initiated from the Unifimoney app will be available the next day (T+1) when completed before the 2pm PST (5pm EST) cut-off. The maximum transaction value is $10K but there is no restriction on how many transactions you can make in a day.

Phase 2 – set your own programmable rules for transferring funds e.g: m

ove a fixed amount on a specific day or days in the month like payday; a

utomatically move money when your Unifimoney balance is less than a target amount; s

weep any funds over a certain threshold to your Unifimoney savings account at the end of the month; t

ransfer a certain percentage of inbound deposits from your existing checking account into Unifimoney; s

end money to anyone with a US Bank account using their email  
What this means is that you can keep your old bank account but move money into Unifimoney automatically – once you have set up your monthly robo contribution and any recurring buys like cryptocurrencies. So you can therefore put your finances on autopilot – with passive Autoinvesting from deposit interest and spend automatically topping up your portfolio.
Unifi Premier credit card
The Unifimoney Visa Credit Card will start rolling out to customers in Q3 2021. Once it's available, you'll be able to earn 2% cash back rewards invested in gold, Bitcoin, or as a contribution to your Robo fund. You can change your mind about which asset to have each month depending on your personal preferences.
Customer benefits and exclusive offers
Exclusive Benefits and Offers – from buying a home or car, refinancing your student loan (up to $2,500 bonus), HSA, insurance, and much more
Unifimoney offers exclusive benefits for customers, including:
Up to $1,000 Bitcoin reward for signing up.

When you deposit $1,000 or more within 14 days of opening your Unifimoney account, you'll get rewarded with Bitcoin, starting at $25 depending on your deposit amount. To get $1,000 in Bitcoin, you have to make an initial deposit (via ACH or wire transfer) of $100,000 or more

.
Get a $25 Bitcoin reward

for everyone you refer to Unifimoney.
Plus you'll earn rewards for using various Unifimoney products, including:
Auto insurance quote:

get a $15 Bitcoin reward for getting a quote.

Student loan refinance:

get 1% cash back on the loan balance up to $2,500 for loans up to $250,000.

Mortgage or mortgage refi:

get a 0.5% discount up to $10,000 on a mortgage up to $5 million.

Auto loan:

get 0.5% cash back up to $500.

Home improvement loan:

get 1% cash back up to $1,000.
Eco-friendly mission
Your Unifimoney credit and debit cards are made with recovered ocean-bound plastic — plastic from mismanaged waste along coastlines that would likely make its way into the ocean if it weren't diverted.
Unifimoney also makes a donation every time you use your debit and credit cards to The Ocean Foundation, a community foundation dedicated to reversing the trend of destruction of ocean environments.
My experience researching Unifimoney
Unifimoney is shooting for the moon in money management, aiming to pull every part of your financial life into one place and simplify your life.
It stands out in the investment space for giving access to equity investing alongside a wide selection of cryptocurrencies through Gemini, as well as precious metals investing. A full-service bank account designed to support your investments is also a standout.
Unifimoney incentivizes users to bring additional financial products under its roof by offering rewards for taking out insurance or loans with its partners. These perks are attractive and hard to find elsewhere — but I don't expect them to achieve Unifimoney's promise of effortless and "unified" money management. 
The app doesn't appear to have a dashboard that helps you keep track of all of these products in one place, just a referral engine to help you discover its partner offers. That means you might find your refinancing loan through Unifimoney, but you'll have to manage it through the lending institution, which doesn't get you any closer to unification than you were before.
What Unifimoney is best for is maximizing your money.
The app makes investing effortless and automatic by connecting typical banking and spending actions to investing. That keeps your money from languishing in a low-interest checking account.
Unifimoney is designed for high earners who want to make the most of their money with diversified investments and easy-to-find optimizations to financial products.
From an early look at the product as it rolls out features, I see Unifimoney as comparable to robo-investment competitors like Wealthfront and Stash (see the full comparison below). 
However, it's likely to evolve as it grows and learns from customers — as all fintech products do — and its core focus on unifying money management could drive it in a different direction from what's out there and provide a new kind of value for busy, high-earning professionals.
Who is Unifimoney best for?
Young professionals
Unifimoney is set up for young professionals in their late 20s to early 30s — who earn high incomes, north of $100,000 per year.
The app caters to folks in the U.S. who want to build wealth and do better with their money but don't have time to dedicate to banking, investing, and other money matters.
iPhone users
Unifimoney doesn't offer a desktop or Android app yet, so it's best for users who have an iPhone and prefer mobile banking and money management.
People with professional degrees (and debt)
Professionals like doctors, lawyers, and bankers with costly degrees and accompanying student loan debt can benefit from refinancing through Unifimoney partner lenders with a 1% cash back bonus of up to $2,500.
Who shouldn't use Unifimoney?
Android users
Unifimoney only offers an app for iOS and no desktop option, so you can't use it (yet) if you're an Android user.
Low- or moderate-income earners
Unifimoney is designed for high earners to maximize their funds. If you earn an inconsistent income or earn less than about $100,000 per year, you may have trouble meeting the minimum requirements to utilize the app's benefits.
Pros
Choose how to invest — Choose between self-managed or robo-investing, so you can set up the right portfolio for your lifestyle and financial goals.
Crypto and stock market investing on one platform — Manage cryptocurrency trading through Gemini™ and conventional investments all in one platform, so you get a comprehensive look at your assets.
Perks for buying financial products — Unifimoney offers incentives when you buy insurance, loans, and other financial products through its partners.
Auto investing when you spend — Contribute to your investment savings automatically through checking account interest, credit card cash back, and debit card round ups.
Cons
No Android or desktop app — You can only sign up and manage your Unifimoney account through iOS.
High minimums — High minimum deposit requirements and high requirements to receive perks create a gate to attract and benefit the highest earners, so the app isn't a good fit for low- or moderate-income earners hoping to simplify money management.
The competition
| | Unifimoney | Wealthfront | Stash |
| --- | --- | --- | --- |
| Investment fees | 0%–0.30% | Annual ETF expense ratios | Annual ETF expense ratios |
| Banking fees | $0 | Cash withdrawal or deposit fees with debit card | $3 or $9/month |
| Minimum investment | $100 | $500 | $5 |
| Lending | Yes | Yes | No |
| Crypto investing | Yes | No | No |
| Retirement accounts | No | Yes | Yes |
| Best for | High earners | New investors | Micro investors |
Unifimoney vs Wealthfront
Most Recommended Robo-Advisor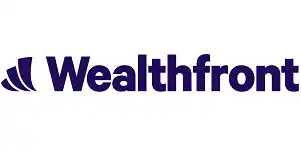 Wealthfront
Wealthfront is designed for young professionals, anyone from passive investors who want expert digital guidance, to people who want to be smarter with money.
With low fees and multiple tax perks, automated investment management tuned in to your individual risk level make Wealthfront worth a look.
Offer: Start investing today to get a $50 bonus with Wealthfront. Promotional terms apply.
Pros:
Passive investing with automated management

Tax-loss harvesting

Ability to customize portfolios
Cons:
No fractional shares of ETFs in automated accounts

No human advisors
Get $50 bonus
MoneyUnder30 receives cash compensation from Wealthfront Advisers LLC ("Wealthfront Advisers") for each new client that applies for a Wealthfront Automated Investing Account through our links. This creates an incentive that results in a material conflict of interest. MoneyUnder30 is not a Wealthfront Advisers client, and this is a paid endorsement. More information is available via our links to Wealthfront Advisers.
Wealthfront is a full-service investment, banking, and financial planning app that offers a robo-advisor with low fees and tax-efficient investment options. It lets you invest in stocks, bonds, real estate, natural resources, and Treasury inflation-protected securities (but not cryptocurrency).
Wealthfront users get access to retirement savings accounts, 529 college savings plans, investment accounts, and a fee-free high-yield checking account backed by Green Dot Bank.
Wealthfront's Path tool offers free analysis and financial planning advice to help users plan for major goals like retirement, college, and home buying.
For six-figure investors, Wealthfront offers access to additional tax advantages, a special Risk Parity Fund, and a portfolio line of credit up to $25,000.
Wealthfront is available on desktop, Android, and iOS.
» MORE: Sign up for Wealthfront or read our full Wealthfront review.
Unifimoney vs Stash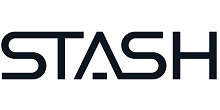 A better fit for new and low-dollar investors, Stash is a micro-investing and banking app you can use on desktop, Android, or iOS.
Stash lets users invest in personal investment accounts, retirement accounts, and custodial accounts, and includes a checking account through Green Dot Bank.
Users can earn "stock-back" rewards, free investments, for spending on a Stash debit card. It also offers automated investing through a set schedule, AI-powered micro-investments, and round-ups from debit card purchases.
Stash investors pay management fees associated with ETFs in their portfolios, plus a $3- or $9-per-month membership fee depending on which financial products they want to use.
» MORE: Start now with Stash or check out our Stash review.
Summary
Unifimoney promises to bring down the walls between your cash and investments to make it easier to make the most of all of your money, effortlessly. It creates a unique relationship between your saving, spending, and investing to make sure every dollar works for you.