If you're looking for a new robo-advisor to step up your investing game, you'll want to read this showdown of M1 vs. Betterment - all right here.
Over the past few years, investing has become a lot more accessible to many people. Whether it's an app or a robo-advisor, things seem to get a lot easier, and platforms cater more and more to people with little to no experience investing.
This article will talk about two robo-advisors, each with a slightly different strategy, M1, and Betterment. For each, I will unpack the pros and cons and details so you can determine which, if either, is a good option for you.
M1 vs. Betterment summary
M1 and Betterment are both online brokerages. They would fall under the category of a robo-advisor, meaning you pick an individual risk tolerance or a particular set of investments. The bulk of the "dirty work" (rebalancing, allocating, etc.) is done for you by an algorithm on the backend.
Both companies offer SIPC insurance on insurable assets, so both are safe to use. Before I detail each platform, I will do a quick overview of each platform's features and costs below.
| Features | M1 | Betterment |
| --- | --- | --- |
| Sign-up fee | $0 | $0 |
| Trade fee | $0 | $0 |
| Management fee | None | 0.25% |
| Margin rates | 5.00% for M1 Plus Accounts; 6.50% for Basic M1 Accounts (Rates are variable) | N/A |
| Tradable assets | Stocks, ETFs | Stocks, ETFs, Cryptocurrency (through ETFs) |
| Pick individual stocks | Yes | No |
| Platforms | iOS, Android, Desktop | iOS, Android, Desktop |
About M1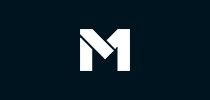 M1 is an online investing platform that allows you to pick individual investments to build your portfolio. M1 calls these "slices" of the "pie." Alternatively, you can choose from a list of pre-built portfolios. This process makes it easy to not only get started but also manage your investment portfolio.
M1 charges no commissions on trades, no monthly fee, and no minimum balance fee. They do have an initial deposit of $100, but no minimums beyond that. With M1, you can choose stocks, bonds, and ETFs for your investment pie, but you will find no mutual funds on the M1 platform.
Your investments are SIPC insured up to $500,000. And if you get M1 Plus, you get a debit card that acts as a checking account, and that money is FDIC insured up to $250,000.
The main difference between M1 and other robo-advisors is it's a hybrid between a traditional online brokerage and a robo-advisor. They offer customization where you can pick your stocks as part of an overall portfolio.
You'll see the terms "pie" and "slices of the pie" referring to your portfolio and individual stocks within your portfolio. You can also purchase fractional shares of a stock for your portfolio.
So to invest in Apple or Tesla, you can do that without buying a full share. The robo-advisor side of M1 allows you to automatically rebalance your portfolio and get tax advantages like most robo-advisors offer today.
About Betterment
Betterment was the first robo-advisor on the market launched in 2008, and it manages more than $16 billion in assets. Betterment is a traditional robo-advisor. You'll sign up by answering a few simple questions, pick a level of risk tolerance, and Betterment will create a curated portfolio of low-cost ETFs for you.
After that, everything is managed by Betterment. You only need to make deposits and check in on your portfolio every so often. Things like rebalancing, allocating dollars to different investments, and picking investments, are all done by Betterment as a robo-advisor.
While you can't choose individual investments, Betterment does offer a cash account where you can get a debit card. So essentially, you can do most if not all of your banking with this one robo-advisor.
M1 vs. Betterment investment performance
It's hard to say whether you would better perform with your investments by using M1 or Betterment because the investments will be different. Their operating model is slightly different.
M1 investment options
Unlike Betterment that focuses on low-cost ETFs, M1 focuses on building up a portfolio of individual stocks you can choose independently. M1 will dynamically rebalance your portfolio every time you make a purchase. Still, they want you to pick your own stocks and ETFs.
M1 has over 6,000 funds to choose from, and that includes both stocks and ETFs. You can also pick from 80 expert built portfolios if you don't want to select your stocks or funds.
If you're looking for options, cryptocurrency, or mutual funds, know that M1 does not offer these.
With M1, you can open an IRA, a joint account, an individual taxable investment account, and a trust. So the easiest way to think about M1 is a robo-advisor with a little bit more customization.
Betterment investment options
With Betterment, you're a little bit more limited in the investment options you have access to. However, the upside is that Betterment does the portfolio curation on your behalf. So if you're someone who wants a hands-off approach, Betterment might be a good option.
When you sign up, you'll tell Betterment your overall risk tolerance, meaning how much risk you're willing to take on. For example, suppose you're someone who just got out of college, and you're starting your first job. In that case, your investment horizon is longer than someone in their late 50s and is planning to retire in the next 5-10 years. However, your risk tolerances will be much different, so your Betterment portfolios will look a lot different.
Someone in the early 20s might have a risk tolerance of 10 (the highest). So the investments that Betterment chooses for you will be higher risk and higher reward, and probably mostly stocks.
Someone in their late 50s and retiring soon may have a risk tolerance of 2 or 3 out of 10. Their portfolio with Betterment might be heavy on more stable investments like bonds.
So it just depends on what you want to achieve and what your risk tolerance is, and Betterment will create a portfolio that matches that. Note you can change your risk tolerance and portfolio allocation at any time.
M1 vs. Betterment investment performance summary
It's hard to compare and M1 and Betterment on the same playing field because they operate a little bit differently, yet they're both considered robo-advisors, but what it comes down to is the level of control you want.
With M1, you get a little more control, which also comes with less guidance. Betterment takes away some of that control but gives you much more robust and directive advice.
M1's other features
Free basic account
To start, M1 is free for a basic account. You pay nothing for trades or rebalancing of a portfolio, but you won't get some features that come with M1 Plus, which costs $125 per year.
M1 Plus
With M1 Plus, you get additional rewards and perks. So, for example, you gain more flexibility, automation, and control in your account with smart transfers, and you get an exclusive afternoon trade window.
M1 Borrow
You can also take advantage of M1 Borrow with M1 Plus, a line of credit at a 5.00% APR, which is cheaper than you would get with a basic account.
M1 Spend
Lastly, you'll have access to M1 Spend- a checking account with rewards that earns 2.50% APY on your checking account balance and 1% cash back on qualifying debit card purchases.
Betterment's other features
Low fee account
Because Betterment offers a more customized approach to managing your investments, there is a fee. With Betterment, you'll pay 0.25% per year on your invested balance, and that covers all trading costs.
There are no additional transaction fees. Each fund that Betterment chooses for your portfolio will invest in a fund that charges fees that range from 0.03% to 0.50%. So the fees are low with the funds that they're picking.
Cash Reserve
You can sign up for a Cash Reserve account with Betterment, and there are no fees on your balance. A checking account with Betterment also has no monthly account fees, no monthly maintenance fees, or withdrawal fees. Plus, you'll earn 2.25% APY.
Access to CFPs
And to get premium advice on your investments, they charge 0.40% per year on your invested balance for unlimited over the phone access to your team of CFP professionals.
M1 vs. Betterment pros
M1 pros:
Individual stock picking –

M1 allows you to choose individual stocks to start your portfolio. Although you may not purchase the full share, you could still have ownership in that stock. And this offers a higher customization level than some other robo-advisors do.

Expert curated portfolio options –

Besides choosing individual stocks, M1 allows you to pick from over 80 expert-created portfolios, which have various strategies and risk tolerances. So if you don't want to pick individual stocks, you could choose from a pre-made portfolio and have your investments set up in that.

Multiple account types –

M1 offers both Roth and traditional IRAs, joint accounts, taxable accounts, and trusts.

Dynamic rebalancing –

Any time you add money to your M1 account and buy a new stock, M1 will dynamically rebalance your "pie" to reflect your overall risk tolerance and how you want your investments allocated.

Little to no cost –

M1's basic account lets you do almost everything you need, if not everything, for free. There are no commissions on purchases of stocks, and to upgrade your account to M1 Plus, it's only $125 per year, and you could access far more features than with the basic account.
Betterment pros:
Passive investing –

Betterment allows you to take a passive approach to investing, meaning that if you're depositing money (even if you're not), your investments will continue to be managed. Betterment does the work behind the scenes, including rebalancing and adding and removing new funds whenever it feels necessary, so it's a passive approach to investing.

Tax-loss harvesting –

Betterment was one of the first brokers to offer tax-loss harvesting. And it's helpful when you have a taxable investment account. Betterment will buy and sell funds at the appropriate times to make sure that your portfolio is set up for the most tax-efficient way come tax time. Typically, this is a manual process, but Betterment does it automatically for you.

SRI –

Betterment allows for

socially responsible investing

, and they have three socially responsible portfolios available now. So you not only have a passive approach, but you can choose a risk tolerance and invest in companies that follow socially responsible guidelines.

You have reduced decision fatigue –

Because Betterment is highly curated and automated, you won't spend a ton of time choosing individual investments or funds. You need only to answer some simple, essential questions, and Betterment will do the rest. So if you're someone okay with releasing a lot of control, this is a perfect fit for you.
M1 vs. Betterment cons
M1 cons:
Limited trading windows –

One of the most significant downsides to M1 is the limited time where you can make trades. If you have a basic account, there's only one time during the day where trades are executed. And if you pay for a Plus account, there are two times per day where trades are made. If you're someone who wants to take advantage of a quick price increase or decrease, your options will be limited here as there are only two trading windows each day.

Your freedom is limited –

M1 does allow you to pick individual stocks and funds to invest in. However, the book isn't open to every and all stocks and ETFs. M1 only has about 6,000 securities, and you can't trade options or cryptocurrency. More than likely to invest in a large company like Apple, it will be available to you. Still, suppose there are smaller, more obscure companies that you're interested in investing in. In that case, you're better off going with an online broker that gives you more control.

Lack of control –

Speaking of control, if you want total control, you will be missing out on M1. Again, I look at M1 as a hybrid between an online brokerage and a robo-advisor because it does give you control. But to pick and choose every single investment you make, how many shares you buy, you will lose some of that control with M1. So it isn't designed for people that want complete control over their portfolio of investments.
Betterment cons:
No customization –

For many people, the lack of customization is a downside. Aside from the balance of stocks and bonds and what level of risk tolerance you have, you will be disappointed because you can't choose individual stocks or individual funds. They're all pre-selected by Betterment. There's also no customized portfolios to choose from. Betterment just picks it for you based on the answers that you provide.

You will learn nothing about investing (really) –

This one could be a pro or a con, but I look at it as a con. Because Betterment takes everything out of your hands and manages all of your investments on the backend, it's nice because it's passive. Still, you also won't learn much about investing. Maybe you don't want to, but I think as you grow in your knowledge of the investment markets and your money grows, you have a better grasp of choosing individual investments or funds. Betterment takes that away from you because they manage everything on their own. Again, this is a pro or con for some people; I look at it as a con.

Fees –

There is a lot of value to be had from Betterment's fees, but you still pay 0.25% of your total invested balance. At first, it may not seem like a lot, but over time as your balance grows and grows, this will start chipping away more and more at your gains.
Why choose M1?
A great option between picking individual investments and a full robo-advisor
M1 does a great job at finding the balance between an online brokerage, where you're left to choose investments on your own, and a full-scale robo-advisor that does everything for you. They give you customization and let you pick individual stocks and funds, but then help you automatically rebalance and get tax efficiencies and other things that robo-advisors will do.
Provides a great learning opportunity
M1 is excellent for someone who wants to get more into picking individual stocks and funds but isn't ready to take the full leap to something like E*TRADE or TD Ameritrade.
Because there are guard rails around the stocks you can choose, and you don't have to purchase entire shares of a stock, it can help you learn how the markets work in a "safer" way than you would be buying just individual stocks on your own in an online brokerage. I look at M1 as a great segue from someone moving from a full-scale robo-advisor toward choosing their investments.
It's still pretty hands-off
Building off of my first two points, M1 is still reasonably hands-off. You pick the core investments you want in your portfolio, and you can set up a recurring contribution. If you do nothing else, M1 will consistently allocate that money to the funds and/or stocks that you've selected with the weights that you've chosen.
So if you want 10% of your money to go to Apple stock, it'll do that every time you contribute, much like it does with something like a 401(k). The portfolio will automatically adjust, and contributions will be dynamically allocated to change your investments over time. So still a hands-off approach to investing that does offer you customization when you want it.
Learn more about M1 or read our M1 review.
Why choose Betterment?
It's great for beginners
Beginners who are brand new to investing will love Betterment because you only need to answer some basic questions about your goals and risk tolerance. Betterment will do the rest for you. You need only to contribute money to the account, and Betterment will manage your investments on the backend.
And as things change in your life, you can adjust the stocks and bonds you want in your portfolio and your risk tolerance. And you can even open up checking accounts and savings accounts. So it's an excellent option for someone growing in their financial life.
Hands-free
Whether or not you're a beginner or a more seasoned investor, some people just want a hands-off approach to investing. All they want to do is set up automatic contributions and know that everything is taken care of.
Even if you're an expert at picking individual stocks, sometimes it's nice to reduce the time you have to spend looking for new investments and rebalancing your portfolio. Betterment offers that for you. It's hands-off, and you can be as passive as you want to with your portfolio.
Full-scale banking, if you want it
Besides opening an IRA for retirement and a taxable account for your other investments, you can open a checking account with Betterment. This account is FDIC insured and charges no monthly maintenance fees. You can also open a Cash Reserve account that acts as a savings account, giving you 2.25% APY.
In reality, if you like working with Betterment, you can do all of your banking with just that one broker. So for someone who wants to make things simple, you can have an automatically invested portfolio and have all of your other money managed through things like cash and checking accounts.
Learn more about Betterment or read our full Betterment review.
Summary
As you can probably tell, both M1 Finance and Betterment are excellent options and are probably geared towards slightly different audiences.
Suppose you're someone who wants a little bit more control or just getting into picking individual stocks. In that case, M1 can be a great option because it has many features that a robo-advisor has. However, it still allows you control to pick individual investments and have a hands-off approach.
If you're brand new to investing or want not to have to deal with managing your portfolio, Betterment can be a great option. It's the first robo-advisor that ever launched, so they've been around for a while. They offer multiple account types, including checking accounts, savings account, IRAs, and taxable investment accounts. And it's hands-off, so you just set it and forget it.
Either way, both of these are excellent options for growing your investment portfolio, and I would encourage you to give both a look before you decide.
Betterment Cash Reserve APY Disclosure - The annual percentage yield ("APY") on the deposit balances in Betterment Cash Reserve ("Cash Reserve") is 2.25% and represents the weighted average of the APY on deposit balances at the banks participating in Cash Reserve (the "Program Banks") and is current as of September 26, 2022. This APY is variable and subject to change daily. Deposit balances are not allocated equally among the participating Program Banks. A minimum deposit of $10 is required, but there is no minimum balance required to be maintained. The APY available to a customer may be lower if that customer designates a bank or banks as ineligible to receive deposits. APY applies only to Cash Reserve and does not apply to checking accounts held through Betterment Checking. Cash Reserve and Betterment Checking are separate offerings and are not linked accounts.
M1 Plus Disclosure - M1 Plus is a $125 annual subscription offering products and services from M1 Spend LLC and M1 Finance LLC, both wholly-owned, separate but affiliated subsidiaries of M1 Holdings Inc.
*Your free trial (a $31.25 value) begins the date you enroll in the M1 Plus subscription, and ends 90 days after ("Free Trial"). Upon expiry of the Free Trial, your account is automatically billed an annual subscription fee of $125 unless you cancel under your Membership details in the M1 Platform.
Read more: