M1 and Robinhood are both no-commission investing platforms. Is one a better fit for you than the other? Find out how they're different.
If you're just getting started investing or you're an experienced investor, there are more investing platform options than ever. Between traditional brokerages and newer investing apps, it can be difficult to choose.
M1 and Robinhood are two different app-focused platforms that give investors no-commission trading options. While Robinhood pioneered no-commission trading and focuses on people that want to take full control of their investments, M1 also offers no-commission trading with a portfolio-based technology-aided approach.
In a nutshell:

M1 is for long-term investors that want to select a portfolio and get on with their life.

Robinhood is for beginner investors that want to learn how to trade individual stocks, ETFs, options, or cryptocurrency.
Which one of these two brokerage firms should you choose? Here's what you should know about M1 and Robinhood before deciding for yourself.
M1 vs. Robinhood summary
M1 and Robinhood are both online brokerages that focus on the mobile app experience. They're regulated companies that offer SIPC insurance on insurable assets (cryptocurrency is not protected).
Both apps want to help investors learn how to start investing, but they go about it in different ways. Here's a quick summary.
| Features | M1 Finance | Robinhood |
| --- | --- | --- |
| Sign-up fees | $0 | $0 |
| Commission | $0 | $0 |
| Trade fee | $0 | $0 |
| Margin rates | Rates as low as 6.75% with M1 Plus (Rates are variable) | 4.15% APY for Robinhood Gold Members and 7.25% for Margin Investing |
| Tradable assets | Stocks, ETFs | Stocks, options, ETFs, cryptocurrency |
| Platforms | iOS, Android, Desktop | iOS, Android, Desktop |
| In-app analytics | None | Morningstar (Robinhood Gold required for $5/mo.) |
| | Open Account | Open Account |
About M1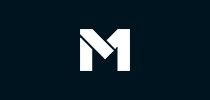 M1 launched in 2015 to help people develop an investing strategy that meets their needs and automates it. The company doesn't charge commissions for trades, but you do have to pay the typical regulatory fees you have to pay with any investments. The best part is, there aren't any sign-up or ongoing fees to use the basic service besides expense ratios on ETFs.
M1 allows you to invest in a custom portfolio of ETFs and stocks that you build. Alternatively, you can choose one of the 80 expert-built portfolio options. Investing with M1 is easy for those without a ton of money because you can invest in fractional shares of stocks and ETFs.
You can automate your investments with investing schedules. The M1 technology will even help you stay within your target portfolio allocation with dynamic rebalancing.
About Robinhood
Robinhood pioneered commission-free trades when it launched in 2016. The platform allows you to trade stocks, ETFs, options, and cryptocurrency without incurring anything more than the standard regulatory fees and expense ratios everyone must pay.
The company wants to make it easy to learn how to invest, but you have to pick your own investments. To keep the platform open to as many people as possible, there are no minimum investment amounts. They even offer fractional shares so you can buy portions of companies with high stock prices without having to buy a whole $1,000+ share.
There aren't any robo-advisor-like features to pick a prebuilt portfolio with Robinhood. Instead, you trade individual positions. It isn't the most in-depth or advanced trading app out there, but it's a great place to start if you want to learn how to trade individual securities.
Advertiser Disclosure – This advertisement contains information and materials provided by Robinhood Financial LLC and its affiliates ("Robinhood") and MoneyUnder30, a third party not affiliated with Robinhood. All investments involve risk and the past performance of a security, or financial product does not guarantee future results or returns. Securities offered through Robinhood Financial LLC and Robinhood Securities LLC, which are members of FINRA and SIPC. MoneyUnder30 is not a member of FINRA or SIPC."
M1 vs. Robinhood investment performance
Do investments perform better with M1 or Robinhood? Not really. Each platform offers its own way to invest without charging commissions. Your returns will depend on which investments you choose and how you trade within the account.
You have to pay the same regulatory fees with both services, so these fees aren't an issue. If you decide to use M1 Plus ($125 per year) or Robinhood Gold ($5 per month), you'll need to account for those fees.
Margin investing comes with costs that vary depending on the platform you use. M1 offers margin at rates as low as 6.75% variable with M1 Plus.
In comparison, Robinhoods current rates are 4.15% APY for Robinhood Gold Members and 7.25% for Margin Investing
M1 investment options
M1 is built around the concept of building your portfolio. Once you have a portfolio set up, the money you invest will be used to dynamically balance your portfolio with each purchase.
They offer various account types to use to invest including taxable accounts, joint accounts, IRAs, and trusts.
The portfolio you build must consist of stocks and ETFs M1 supports. In total, there are over 6,000 exchange-listed securities to choose from. M1 also offers 80 expert-built portfolios if you don't want to create your own.
M1 does not offer mutual funds, options, or cryptocurrency investing options.
You won't be day trading with your investments at M1, either. You're limited to buying and selling assets during a single daily trade window for the basic service and two daily windows for the M1 Plus account.
Robinhood investment options
Robinhood allows you to trade stocks, ETFs, options, and cryptocurrency. They don't offer prebuilt portfolios and instead focus on trading individual investments.
The company also allows fractional share investing, which can help you buy a tech company that has a $1,000+ share price. Robinhood offers a traditional taxable investment account and IRA's to invest in.
M1 vs. Robinhood investment performance summary
You can't really compare these two services apples to apples because they work in different ways. M1 targets people who want to automate investing after picking a portfolio, while Robinhood focuses on people who want to make trades. You have to choose which is right for you, but either can perform well depending on your goals.
M1 vs. Robinhood pros
M1 pros:
Dynamic rebalancing –

M1 uses your new purchases to help rebalance your portfolio by buying positions you're underweight in.

Many portfolio options –

You can set up your own portfolio or choose from 80 expert-created portfolios.

Several account types available –

You can invest in a taxable account, joint account, IRA, or trust.
Robinhood pros:
Access to options and cryptocurrency –

In addition to stocks and ETFs, you can trade options and cryptocurrency on the Robinhood platform.

Easy to get started –

Robinhood targets new investors by offering an easy to understand interface and a quick onboarding process.

No minimum balance requirements –

You don't have to save up $1,000 or $3,000 to get started as Robinhood has no minimum balance requirements and allows you to buy fractional shares.
M1 vs. Robinhood cons
M1 cons:
Limited investment options –

M1 is limited to about 6,000 securities and doesn't offer options or cryptocurrency trading.

Only one or two trading windows –

Depending on whether you choose the Basic or Plus account, there are only one or two trading windows per day where trades are executed.

Not built for people that want total control –

If you want to invest in individual positions rather than a portfolio, M1 isn't the best fit.
Robinhood cons:
Encourages short-term trading rather than long-term investing – Robinhood's service focuses on making trades which may result in subpar results compared to the long-term index investing strategy.
Doesn't assist with pre-built portfolios or rebalancing –

The company doesn't act as a robo-advisor and requires you to make your own trades.
Why choose M1?
Great platform to get your feet wet in investing
People that want to learn how to invest without diving into the complex analysis of individual stocks and ETFs may want to consider M1.
M1 offers pre-built portfolios constructed by experts and also allows you to build your own portfolios when you're ready. Fractional share investing enables you to buy positions in any eligible investment regardless of the share price, too.
Reduces the amount of time you have to spend investing
If you're investing for the long-term, M1 can help reduce the amount of time you have to spend investing. Their scheduled purchases tool and dynamic rebalancing can put your investing on auto-pilot, although you should always monitor your investments.
These tools result in new investments buying your underweight positions to bring your portfolio percentages back in line with your overall goal. Without this technology, you'd have to decide which position to buy with every new purchase.
Low-costs to keep your more of your money invested
You don't pay commissions when you make purchases with M1. That means your full amount is invested (other than any required regulatory fees and expense ratios) to help you get better long-term returns.
Open an account with M1 today or read our M1 review.
Why choose Robinhood?
A good platform to get started in trading
If picking individual investments and following them closely to maximize returns is your goal, Robinhood may be a better fit. The platform focuses on making trading accessible to all with their no-commission trades (other than regulatory fees) and easy to understand platform.
Cryptocurrency trading available
For those that want to invest in a more complex investment, no-commissions cryptocurrency trading is available. This feature isn't found on most investing platforms so Robinhood could be a good fit if this is what you want to invest in.
Access to options trading
While many investing platforms provide options trading, M1 doesn't. If you want to learn how to and start investing with options, Robinhood is the better app for you.
Download the Robinhood app to open an account or read our Robinhood review.
Summary
M1 and Robinhood are both well-respected investing platforms you may want to consider using. Both offer no-commission trades and access to a decent number of investment options.
M1 is better geared toward newer investors that want to take a long-term portfolio based investing approach. Robinhood fits better for those that want to make trades with individual positions or those that want access to options or cryptocurrency trading.
M1 Plus Disclosure - M1 Plus is a $125 annual subscription offering products and services from M1 Spend LLC and M1 Finance LLC, both wholly-owned, separate but affiliated subsidiaries of M1 Holdings Inc.
*Your free trial (a $31.25 value) begins the date you enroll in the M1 Plus subscription, and ends 90 days after ("Free Trial"). Upon expiry of the Free Trial, your account is automatically billed an annual subscription fee of $125 unless you cancel under your Membership details in the M1 Platform.
Read more: