M1 and Wealthfront are both robo-advisors, fully managing your investment portfolio, leaving you free to go about the business of living your life. How are they similar? And how are they different? Let's dive in and find out.
Whether you're a new or seasoned investor, you'll appreciate the many benefits of robo-advisors. Once your portfolio is created, they provide full investment management going forward, including rebalancing your investments to maintain consistent target allocations.
M1 and Wealthfront are two of the most popular robo-advisors in the field, though they approach the job in completely different ways. M1 enables you to select the investments you want to hold in your portfolio, while Wealthfront is more of a full-service robo-advisor, not only managing your investments but also selecting the assets that will be held in your portfolio. Wealthfront can even automate transfers from cash accounts to your investment accounts, including IRAs and 529 College Savings Accounts, when Wealthfront detects you have excess cash above the limit you set.
M1 vs. Wealthfront Summary
M1 and Wealthfront are both robo-advisors, but they work in dramatically different ways. M1 allows you to build your own investment portfolios by selecting either individual stocks or exchange-traded funds (ETFs), then provides automated management going forward. Wealthfront is a full-blown robo-advisor that chooses your investments for you, then provides full investment management.
Below is a rundown of the main features of each platform and how they compare with one another:
| Features | M1 Finance | Wealthfront |
| --- | --- | --- |
| Sign-up fees | $0 | $0 |
| Commissions | $0 | $0 |
| Advisory fees | $0 | 0.25% of account balance |
| Minimum initial investment | $0 | $500 |
| Margin rates | Rates as low as 6.75% with M1 Plus (rates are variable) | Not offered |
| Tradable assets | Stocks, ETFs | Hundreds of ETFs that invest in U.S. and international stocks and bonds, REITs, natural resources, individual stocks on larger accounts |
| Platforms | iOS, Android, Desktop | iOS, Android, Desktop |
| Choose your own investments? | Yes | No |
About M1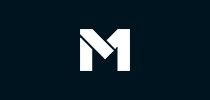 M1 was launched in 2015 and is a registered investment broker offering their services in all 50 states. More than 500,000 investors are using the platform to build their investment portfolios. They offer individual and joint taxable accounts, as well as IRAs.
Though M1 is a robo-advisor, they're practically unique in the space. Sure, they provide automated investment management of your portfolio, including periodic rebalancing. After that, however, M1 departs from the competition. 
Though the platform provides almost 100 prebuilt portfolio templates – referred to as "pies" – you'll have the option to build your own pies, and even modify the investments held in the prebuilt versions. Each pie can be loaded with up to 100 ETFs or individual stocks. M1 allows you to select from more than 6,000 stocks and ETFs. 
And since M1 uses fractional shares, you can build a fully diversified portfolio with as little as $100. Meanwhile, you can have as many pies in your account as you choose, each built around its own unique theme, and serving its own specific purpose.
About Wealthfront

 
Wealthfront is one of the better-established robo-advisors, having been launched in 2011. Over 45o,000 investors participate on the platform, investing $26 billion, making Wealthfront one of the largest independent robo-advisors in the industry.
Wealthfront's investment model is more typical of robo-advisors. You'll complete a questionnaire – which will be used to determine your risk tolerance, time horizon, and investment goals – and will provide the basis for your portfolio. 
Once your portfolio has been created, Wealthfront will provide complete, automated investment management. That will not only include automatic rebalancing, but also reinvesting dividends, and tax-loss harvesting (on taxable investment accounts).
Wealthfront charges an annual advisory fee equal to 0.25% of your account balance on all portfolio sizes. That means you can have a $10,000 portfolio managed for just $25 per year, or a $100,000 portfolio managed for only $250. Wealthfront charges no commissions or fees on the investments held in your portfolio. 
According to Wealthrfront, over 96% of their taxable Investment Account clients have had Wealthfront's 0.25% advisory fees fully covered by Tax-Loss Harvesting.
Accounts are available for both individual and joint taxable accounts, as well as traditional, Roth, and SEP IRAs. The minimum initial investment is $500.
Wealthfront even offers a feature that helps achieve their vision to help you have Self-Driving Money. You can have Wealthfront monitor your outside checking or cash account to check for balances that exceed a limit you set. If that happens, Wealthfront will automatically transfer the money to your accounts. You can choose to have the money invested in a taxable investment account, Wealthfront Cash Account, Roth IRA, Traditional IRA, or 529 College Savings Account. 
M1 vs. Wealthfront investment performance
Neither robo-advisor provides investment performance track records, in large part because that performance will be determined by the composition of your own portfolio. Since that can vary – often dramatically – from one investor to another, platform-wide investment results have little value. 
M1 does offer a large amount of personal choice in selecting your investments. That will give you the ability to affect the performance of your portfolio. M1 also offers the ability to use margin, which has the potential to increase your investment returns (and risks). 
Margin rates are as low as 6.75% with M1 Plus.
Wealthfront is more typical of robo-advisors in that it provides complete investment management for a low single fee. They'll create your portfolio, based on your unique investor profile, then provide complete investment management. All you need to do is fund your account and relax, knowing that Wealthfront is handling the entire process for you. 
Wealthfront offers a more diverse investment selection than M1 since your portfolio will also be comprised of various bond asset classes, as well as real estate investment trusts (REITs) and natural resources.
For larger investors, they do offer more advanced investment strategies. And for virtually all investors, they also offer banking services, including interest on your cash balances. 
M1 investment options
M1 builds their entire investment platform around "pies" – individual portfolios that can be stocked with up to 100 ETFs and/or individual stocks, and for as little as $100. The use of fractional shares makes this possible. And since M1 charges no commissions and no annual advisory fee, you get to keep 100% of your investment returns. 
However, there is an annual fee of $125 for the premium M1 Plus account, which allows you to borrow against your portfolio for as little as 6.75% APY (variable) and also earn either 3.30% on your uninvested cash, or receive 1% cash back when you use the attached debit card. 
Once your pies have been created, you'll get the benefit of fully automated portfolio management. That will include rebalancing to be sure your pies maintain their target allocations.
While M1 does allow you to invest in ETFs and individual stocks – which is itself unusual among robo-advisors – you cannot use your account as a trading platform. It's designed for long-term investors. But M1 does not offer other types of investments, including mutual funds and bonds. That will make it difficult to allocate a portion of your portfolio toward safer investments. As such, you'll need to maintain a safe asset position outside M1. 
Wealthfront investment options
Wealthfront builds most portfolios using low-cost, index-based ETFs. Each ETF represents a specific asset class. Those include US and foreign stocks, emerging market stocks, dividend-paying stocks, real estate investment trusts, and various classes of US and international bond funds. Wealthfront even offers allocations in natural resources, which is fairly unusual in the robo-advisor space. 
Wealthfront also offers investors two different cryptocurrency trusts, Grayscale Bitcoin Trust (GBTC) and Grayscale Ethereum Trust (ETHE), if they are looking to add a little bit of spice to their portfolio. However, Wealthfront does limit investors to allocating only 10% of their portfolio to these investments. 
Wealthfront is designed for the long-term, passive investor because the platform selects your portfolio allocations, rather than allowing you to choose them the way M1 does. However, unlike M1, Wealthfront does offer tax-loss harvesting, which can enable you to lower your taxable capital gains in any taxable investment accounts.
But similar to M1, Wealthfront does allow you to invest in individual stocks, though you'll need a minimum portfolio of $100,000 to participate. The use of individual stocks in your portfolio will give you even greater benefit from tax-loss harvesting. In fact, you can hold as many as 1,000 stocks with a $1 million portfolio. 
Wealthfront offers other investment strategies for larger portfolios, targeting higher returns. Examples include their Smart Beta and Risk Parity funds that make certain adjustments in basic index-based investing designed to enhance your returns. 
Wealthfront banking and borrowing
Wealthfront also offers banking services. This includes their Cash Account, which currently pays 4.30% APY on uninvested cash. You can also use the account to receive direct deposits, pay bills, transfer money to family and friends, and access cash with a debit card. There are no fees, and you'll have access to cash at 19,000 fee-free ATMs. The account comes with up to $3 million in FDIC insurance and up to $4 million for joint accounts. 
And though Wealthfront doesn't offer a margin capability, you will have a Portfolio Line of Credit if your account has at least $25,000 in it. There's no credit check when you access the line, and you can have the funds available in as little as one business day. 
M1 vs. Wealthfront pros
M1 pros:
No commissions or advisory fees

– M1 is a true no-fee investment platform.

Choose your own investments or use prebuilt templates

– It's your choice. You can even change the investments in a prebuilt template.

No minimum investment requirement

– Though you will need at least $100 to begin investing, or $500 for an IRA account.

Take advantage of margin investing

– It's higher reward/higher risk investing, but if you're willing to take it on the option is there.

Fractional shares

– Allows you to include as many as 100 securities in a portfolio as small as $100

.
Wealthfront pros:
Complete investment management

– Wealthfront handles everything from portfolio creation, to rebalancing and dividend reinvestment. All you need to do is fund your account.

Customizable portfolios – Wealthfront offers hundreds of ETFs to choose from.
Large range of diverse investment options

– Wealthfront offers a large catalog of investment options, including industry-specific ETFs and two crypto funds. 

Tax-loss harvesting on all taxable accounts

– Minimizes the impact of capital gains taxes, improving your long-term investment returns.

Invest for one low fee

– Wealthfront charges a single 0.25% annual advisory fee on all account balances, and no transaction fees.

Wealthfront banking

– You can hold uninvested cash in your account and earn interest on it, as well as take advantage of checking services and a portfolio line of credit.

Offers more aggressive investment options

– Investors with $100,000 or more, can take advantage of strategies designed to outperform the market.

Self-Driving Money™

– Have excess money sitting in your checking or cash account automatically transferred to a qualifying Wealthfront investment account of your choosing.
M1 vs. Wealthfront cons
M1 cons:
Limited investment options

– You'll be limited to investing in either ETFs or individual stocks – but no mutual funds, bonds, or other securities.

Limited customer service

– M1 can be contacted only through email.

Tax-loss harvesting is not offered

– May not be a dealbreaker on smaller accounts, but it may matter to investors with larger, taxable accounts.

Cannot be used as a trading account

– You may be tempted to go this route since there are no trading fees. But trading of individual securities is not allowed.
Wealthfront cons:
Requires $500 to open an account

– This is a relatively small investment, but it can be problematic if you have little or no money.

No control over specific investments

– Wealthfront chooses all the investments for you, making it a true hands-off investment platform.
Why choose M1?
No minimum initial investment required
This feature alone makes M1 a preferred choice among new and small investors.  You can open an account with no money at all, then gradually accumulate the $100 needed to begin investing.
Fee-free investing
Fees – even very small ones – reduce your net return on investment, especially over the long-term. M1 charges no fees that might reduce that return. There are no fees to create or rebalance your investment pies, nor is there an annual advisory fee based on your account balance.
Choose your own investments or use pre-built pies
This is a perfect arrangement for an investor who may want most of his or her investments to be chosen by the robo-advisor, but also wants to get their feet wet choosing investments for themselves. M1 gives you both options.
You can start out using prebuilt pie templates, then gradually move toward building your own. You can even take a pre-built template and customize it to your own liking.
Full automated investment management of your pies
 Even though it's possible to choose the specific investments that will be held in your investment pies, you'll still get the benefit of complete automated portfolio management. M1 will provide regular rebalancing to make sure your investment allocations stay within their intended targets.
Open an account with M1 today or read our full M1 review.
Why choose Wealthfront?
Complete investment management
Wealthfront is perfect for investors who want total investment management, but lack the portfolio size to even be considered by traditional, human-guided investment advisors. But they provide a similar service level and a much lower fee.
Tax-loss harvesting all taxable accounts
This is a strategy in which losing investment positions will be sold to generate losses that can be applied toward reducing gains on winning investments. It creates a form of backdoor tax deferral, that can increase your investment returns significantly over many years. There's no additional charge for this service.
Broad investment diversification
Wealthfront adds both real estate and natural resources to your portfolio. Most robo-advisors offer only stocks and bonds – which Wealthfront does as well – but also adds the other asset classes for broader diversification.
Wealthfront offers greater diversification than M1 because they do offer several fixed income asset classes. That will give your portfolio greater staying power during times of market turbulence.
Wealthfront banking
Wealthfront gives you the ability to bank where you invest. Not only will your uninvested cash earn interest, but you'll also be able to accept direct deposits into your account, pay bills, transfer funds to family and friends, and access your cash using your debit card through a large in-network ATM network.
Wealthfront also offers their Portfolio Line of Credit for account holders with at least $25,000. You can borrow up to 30% of the value of your account (not including IRA balances) at interest rates in the low single digits.
Self-Driving Money™
You can set up Wealthfront's technology to automatically transfer excess cash in your checking or cash account to your taxable investment account, cash account, Roth IRA, Traditional IRA, or 529 College Savings Account. This automation can make sure you subconsciously avoid investing when you have the money to do so.
Open an account with Wealthfront today or read our Wealthfront review.
Summary
The truth is, you can't go wrong with either of these investment platforms. Though there are many similarities, they work in different ways, and will appeal to a different set of investors.
 If you want true, hands-off investment management, Wealthfront will be your choice. You can invest as little as $500, enjoy a high level of investment diversification as well as tax-loss harvesting, all at a low annual fee of 0.25%.
But if you prefer having control over your investment selection, M1 will be the choice for you. You can choose up to 100 securities and funds in each investment pie, and create as many pies as you like. Meanwhile, there's no fee to add investments to your pies, or for management services. 
Once you decide on your own investment preferences, you'll know which of these two platforms is the right one for you.
M1 Plus Disclosure - M1 Plus is a $125 annual subscription offering products and services from M1 Spend LLC and M1 Finance LLC, both wholly-owned, separate but affiliated subsidiaries of M1 Holdings Inc.
*Your free trial (a $31.25 value) begins the date you enroll in the M1 Plus subscription, and ends 90 days after ("Free Trial"). Upon expiry of the Free Trial, your account is automatically billed an annual subscription fee of $125 unless you cancel under your Membership details in the M1 Platform.
Read more:
MoneyUnder30 receives cash compensation from Wealthfront Advisers LLC ("Wealthfront Advisers") for each new client that applies for a Wealthfront Automated Investing Account through our links. This creates an incentive that results in a material conflict of interest. MoneyUnder30 is not a Wealthfront Advisers client, and this is a paid endorsement. More information is available via our links to Wealthfront Advisers.