Robo-advisors and financial advisors can both help you meet your investing goals, but robo-advisors are better for beginners and financial advisors are better for those with more investing experience.
There are more ways to invest than ever before thanks to the digitization of the financial world.
Robo-advisors and financial advisors can both help you meet your investing goals, but which one is better? With such different features and guidance between the two, the answer really depends on where you are in your investing journey.
Robo-advisors are best for beginners and hands-off investors while financial advisors are best for more experienced investors who have a lot of questions.
Find out more about investing with robo-advisors and financial advisors here.
What Is a Robo-Advisor?
A robo-advisor isn't exactly an "advisor." It's actually an investment platform managed by a computer algorithm.
You outline what you want to achieve (usually through a series of questions) and how much risk you are willing to take on, and the computer does everything else. It sets up your investments and rebalances your portfolio as the stock market shifts so that you stay on target with your goals.
Robo-advisors are ideal for investors who want to "set and forget" their investing. Here are some of the best features offered by a robo-advisor:
Easy To Start Investing
It usually takes just a few minutes to start investing with a robo-advisor by answering some questions about your finances and goals. Usually, you do everything 100% online without talking to a human.
Less Expensive
Robo-advisors often have lower fees than traditional financial advisors, especially for smaller balances (your fee may increase as you invest more). Many robo-advisors charge less because they have less overhead and don't have to hire people for advising and management.
They also invest in exchange-traded funds (ETFs) that are often cheaper to trade than individual stocks or other investments.
Related: Are Robo-Advisors Worth It? A Complete Guide
Low Balance Minimums
Many robo-advisors don't require any minimum balance and others have very low requirements to get started. Knowing how much money you have to invest can help you narrow down your choices.
When To Use a Robo-Advisor
Choosing a robo-advisor lets you start investing no matter how much money you have to begin with. Go for a robo-advisor if:
You're Starting Small
Financial advisors often require a certain amount of assets under management in order to make managing your portfolio worth their time. Many robo-advisors, on the other hand, let you deposit what you can, whether that's $100 or $1,000, and grow your balance little by little.
Related: 7 Easy Ways To Start Investing With Little Money
You Want To Invest on Auto-Pilot
Whether you're new to investing or just looking for an easier method, many people prefer putting their investing on auto-pilot. With a robo-advisor, you can practically put your investments out of mind knowing that the platform is automatically rebalancing your portfolio to keep your asset allocations on track.
Related: How To Put Your Money on Autopilot
Best Robo-Advisors
Robo-advisors have become increasingly popular over the last several years. Here are our top picks to explore based on your own unique needs.
M1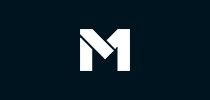 M1 lets you apply for an investment account online and get approved within a day. You'll need just $100 to open an account and can make any deposit of $10 or over after that.
You can also schedule recurring deposits to stay consistent with your investing, not to mention take advantage of dollar-cost averaging. M1 offers brokerage accounts, retirement accounts, trust accounts, and custodial accounts and allows you to invest in stocks and ETFs.
Unlike an advisor, you aren't charged any commission or broker fees when you use M1 to manage your investments. An M1 account is free but an M1 Plus account will cost you $125 per year.
Get started with M1 or read our full M1 review.
Betterment
A true robo-advisor, Betterment helps you craft your perfect portfolio, then automatically executes trades and rebalances on your behalf.
You can set your own goals and deadlines. As you approach a due date you've set, the Betterment platform adjusts your allocations as needed. It also uses tax-loss harvesting to reduce your taxable income each year.
Betterment's fees are as follows:
Digital plan –

Charges an annual fee of 0.25% on your balance. There is no minimum account balance.

Premium plan – Charges an annual fee of 0.40% on your balance but offers more in-depth advice. The minimum balance is $100,000.
Get started with Betterment or read our full Betterment review.
Betterment is not a licensed tax advisor. Tax Loss Harvesting+ is not suitable for all investors. Investing involves risk. Performance not guaranteed.
Wealthfront
You can begin investing with Wealthfront with an opening deposit of $500. You'll start by answering some easy questions to help the platform understand your risk tolerance, then it'll build your portfolio for you.
Wealthfront focuses on diversifying your portfolio with low-cost funds and ETFs and minimizing your tax obligation with various tax reduction strategies including daily tax-loss harvesting.
Wealthfront charges a 0.25% annual advisory fee on your balance, no matter how much you have invested.
Get started with Wealthfront or read our full Wealthfront review.
What Is a Financial Advisor?
A financial advisor helps you decide what to do with your money, often more holistically than a robo-advisor would. They help you plan for retirement, build wealth, and reduce financial risks. Together, you and a financial advisor develop a plan to reach your financial goals in a timely manner through investments and other financial accounts.
Here are the best features of financial advisors:
Holistic Financial Advice
A financial advisor is equipped to review your entire financial situation and help you create a plan based on your reality today in order to help you achieve your goals for tomorrow.
This includes retirement planning, tuition planning, and short-term goals like saving for a house. An advisor can work with you to budget and plan.
Personalized Service
Working with a financial advisor means you have somebody you can call, email, or text when you have a question about your portfolio. Your advisor gets to know you over the years and understands what's important to you.
When To Use a Financial Advisor
A financial advisor may be more expensive than a robo-advisor, but there are times when the extra cost is worth it. Hire a financial advisor if:
You Prefer a Single Contact
Many robo-advisors either don't offer the opportunity to speak with a human advisor or charge extra for this service. A financial advisor typically doesn't limit how many times you can reach out with questions each year.
Plus, you know you'll always reach out to the same person rather than going through a customer service call center.
Your Finances Are Complex
As you grow your wealth, you may more help than a robo-advisor can offer. A financial advisor can work with your accountant to help mitigate your taxes and even an estate attorney to help with your will and other estate planning strategies. Your advisor may also give you advice on insurance to protect your wealth.
Services To Match You With a Financial Advisor
If you prefer a more personal, hands-on approach to your investments, consider one of these platforms for getting the professional help you need.
Vanguard
Vanguard Personal Advisor Services combines the efficiency of a robo-advisor with one-on-one human support. Vanguard will create a portfolio and automatically manage and rebalance it according to your goals and risk tolerance, plus advise you as needed.
How much personal advice you receive depends on your investment balance. If you have $50,000, you'll have access to advising. If you have $500,000, you'll have an advisor of your own. And if you have $5 million, you'll have a whole team of advisors and coaches working with you.
You must invest at least $50,000 to get started, but there are no commission fees for this service. You'll pay an annual advisory fee of 0.30% on your total assets for portfolio management and unlimited advising.
Get started with Vanguard Personal Advisor Services or read our full Vanguard review.
Paladin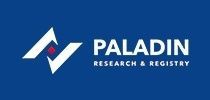 Paladin is an online directory of financial advisors, offering two services to help you find the best professional. The first is a straightforward directory service. Simply enter your zip code and find a list of vetted financial advisors in your area.
The second option is a matching service. Just fill in a few details and you'll receive recommendations based on your needs. Both of Paladin Registry's services are free so you have multiple professionals to interview and evaluate.
SmartAsset
SmartAsset is a personal finance platform that matches people with highly qualified financial advisors for free. Only fiduciaries legally obligated to act in your best interest are in SmartAsset's directory, so you know these advisors won't just try to sell you something.
To get started, SmartAsset asks you several questions about your goals. Things like when you plan to retire, how much you save each month, what's important to you in retirement, etc. You don't have to go into the search knowing what kind of advisor you're looking for. Once you've answered the questions, SmartAsset builds your profile and recommends firms that check your boxes.
Summary
Take your time deciding if a robo-advisor or financial advisor is a better fit for you. If you're new to investing, you'll probably get the most out of a robo-advisor. If you've been investing for a while and know what you want, try a financial advisor.
It's better to make an informed decision and just get started investing so you can take advantage of compound growth as soon as possible.
Read More:
Recommended Investing Partners
Recommended

M1 Finance gives you the benefits of a robo-advisor with the control of a traditional brokerage. M1 charges no commissions or management fees, and their minimum starting balance is just $100.

Visit Site

$10 to get started

Low fee robo-advisor, only $10 to get started. Offers multiple automated portfolio options

Visit Site

$500 minimum

Wealthfront requires a $500 minimum investment and charges a very competitive fee of 0.25% per year on portfolios over $10,000.

Visit Site
MoneyUnder30 receives cash compensation from Wealthfront Advisers LLC ("Wealthfront Advisers") for each new client that applies for a Wealthfront Automated Investing Account through our links. This creates an incentive that results in a material conflict of interest. MoneyUnder30 is not a Wealthfront Advisers client, and this is a paid endorsement. More information is available via our links to Wealthfront Advisers.