If you have heard that going vegan is expensive, think again. Going vegan may not be any more expensive than a non-vegan diet. Here is my breakdown of the true cost of going vegan. 
Going vegan is more than just a fad followed by celebrities like Paul Mccartney, or even senator Cory Booker. It is an opportunity for people to follow their ethics, improve their health, and even support the environment.
If you are considering a vegan diet for yourself, give some thought to how it could affect your finances. Keep reading for my break down of the true costs.
What is a vegan?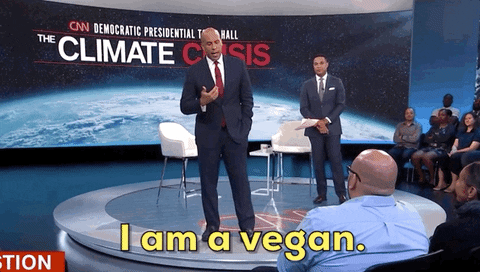 At the very core of veganism, is the choice to not consume animal products. This means that vegans don't eat dairy, meat, eggs, or even honey.
Many vegans even consider veganism a part of their everyday lifestyle, by choosing not to wear or support products that were made with animals or their byproducts.
Why do people become vegans?
People become vegans for many different reasons. For some, becoming vegan is purely out of concern for their health.
For others, their reasoning is animal rights and the environmental implications of the typical American diet.
Ethics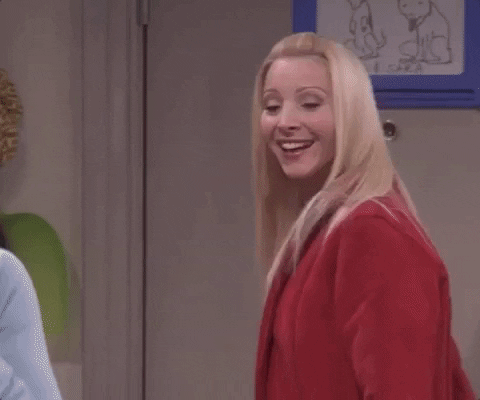 If you have spent any time on the internet, you have probably seen at least one video of animals waiting to, or getting, processed for consumption. These videos are sometimes enough to make some people go vegan.
The poor treatment of animals in these kinds of meat processing facilities and the conditions in which they live have driven many vegans to speak out against the industry.
Health
A great number of people decide to go vegan for the benefit of their health. Studies have even shown that plant-based diets could reduce the risk of heart disease and cancer.
For some vegans, avoiding animal products is a matter of protecting oneself from hormones, chemicals, and antibiotics. These are used in raising and processing animals for consumption.
What you eat can greatly impact the way that your body functions. Although vegan diets are healthy for some, your body's needs might not be met while following one. If you are planning on going vegan, it is worth a quick trip to your doctor or nutritionist.
Environmental
If you have been looking for a way to reduce your environmental footprint, a recent University of Oxford study found that well-balanced plant-based diets could do the trick. Going vegan is a great way to accomplish this.
Meat processing factories are not good for our environment and use a large number of natural resources, some of which may not be renewable. Scientists are even calling for a Paris Climate Agreement for food.
For these reasons, many people are choosing to go vegan in hopes of lowering the impact of the meat processing industry on the environment.
Is becoming vegan expensive?
With so many high-priced vegan products hitting the shelves in grocery stores across America, it is easy to get the impression that vegan diets are expensive. The reality is, the cost of a vegan diet is very dependent on your health and your grocery list.
Groceries
Groceries are one of the biggest expenses when you're changing your diet, whether you are going vegan or not. After purging your pantry of food that does not coincide with your new diet plan, you will find it time to re-stock with foods that do. This can be expensive, but once you have a pantry stocked with foods that you can eat you will find yourself able to make meals that follow your new set of dietary rules.
When shopping for vegan groceries, you might find yourself experimenting with products that replace some of the nutrition lost by the lack of meat in your diet. If you start feeling sticker shocked by the prices of these items, try comparing the prices to the meat that you would have typically purchased.
Supplements
When eating a vegan diet, proper nutrition is key. Before going vegan, it is a good idea to have a conversation with your doctor or nutritionist. Not all foods or bodies are created equal and every individual will react to a vegan diet differently.
When you talk to your doctor, whether you are newly vegan or not, they may prescribe supplements for you to take. These are available over the counter and can be purchased in most major retailers. Depending on your dietary choices, you could find yourself paying for a whole array of different supplements.
I decided to research common prices for an array of different supplements that are commonly prescribed to vegans. This is what I found:
Before taking a new supplement always check with your doctor. Although supplements can be derived from natural ingredients, they can be dangerous to use in combination with certain medications.
How do vegan grocery lists stack up?
To find out if the cost of going vegan is more expensive than the traditional American diet, I decided to compare non-vegan grocery items with their vegan alternatives. This is what I found when searching for prices local to me:
| Non-vegan ingredient | Price | Vegan alternatives | Price |
| --- | --- | --- | --- |
| Milk (Whole) | $3.98 / gallon | Almond milk | $4.00 / gallon |
| Eggs | $1.69 | Chia seeds | $6.36 (45 egg replacements) |
| Cheese slices | $3.97 | Vegan cheese | $4.88 |
| Bread | $1.98 | Bread | $1.98 |
| Ground beef | $3.18/ lb. | Gardein™ Beefless Ground | $3.97 (13.7 oz.) |
| Chicken nuggets | $4.97 | "Chick'n" vegan nuggets | $3.67 |
| Whipped cream | $2.37 | Non-dairy whipped cream | $3.38 |
| Total: | $22.14 | Total: | $28.24 |
I sourced my prices from Walmart, Shaws, and Hannaford local to me. These prices may vary depending on where you live.
It is important to remember that these price comparisons reflect vegan alternatives to everyday items on a non-vegan shopping list. Many vegans choose not to use meat alternatives but instead find their missing nutrition in foods like beans, legumes, and vegetables.
How will going vegan affect other areas of my finances?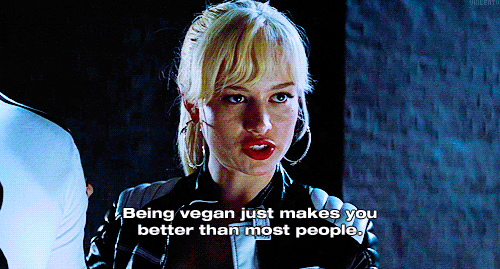 When switching to a vegan diet, you might think that your grocery bill is the only area of your life that will be affected.
Since diet has drastic implications on health, both positive and negative, it is smart to re-evaluate your budget when becoming vegan. You might even find yourself saving money!
Life and health insurance
Health insurance is an important part of keeping yourself healthy. Without it, it can be hard to afford regular doctor's visits and prescriptions. Staying healthy could even help you lower your health insurance premiums.
Life insurance companies want to ensure that they are making a profit. In order to do this, they take a chance on the health of those that they insure, even going as far as requiring a physical before enrollment. If you are a vegan who follows a healthy vegan diet and in great health, your life insurance premiums could be lower than non-vegans.
One company that thinks vegans are overpaying for life insurance is Health IQ.
At Health IQ, people who are striving for optimal health are rewarded with lower premiums and see big savings in return.
If you would like to find out how much you could save by switching to Health IQ, start by getting a quote!
How to save money as a vegan
Going vegan will change the way that you shop. Instead of buying meat, dairy, and eggs, you will be filling up your cart with ingredients like beans and vegetables. Those willing to replace
If you are having a hard time trying to follow your new diet, try these tips to save yourself some money.
Learn to read labels
Learning how to read labels can save you a good chunk of change when shopping for a vegan diet. It can also help you ensure that you are getting the proper nutrition for your body. So, if you find yourself always reaching for vegan labeled foods out of convenience, try checking non-vegan branded items to ensure that you aren't missing out on savings and selection.
You may be surprised by some of your favorite snacks that just so happen to be vegan! Here are some vegan foods that you might be missing out on:
Oreos.

Duncan Hines Home-style Buttercream Frosting.

Ritz Crackers.

Pillsbury Crescent Rolls.

Nature Valley Crunchy Granola Bars.

Thomas's New York Style Bagels.

Nutter Butters.

Pepperidge Farm Puff Pastry Sheets.
Cook at home
Eating out is expensive and it can be even more so if you choose to eat out regularly at fancy vegan restaurants. While you can find vegan items on almost every restaurant menu, you can often make cheaper and tastier food at home.
Many vegan diets include beans and legumes, which can easily be cooked at home. If you are vegan and worried about losing the convenience of buying canned beans, don't sweat it. Beans can be cooked in large batches and then frozen in portions.
Plan, plan, plan
Planning out your meals can help you save money and ensure that you are eating fresh food that is in season. Before making your shopping list, take a few minutes to take stock of what is in your pantry and refrigerator.
After you know what you've got, take a few moments to build a shopping list around what you already have. If you plan meals around your pantry, instead of buying all new ingredients for each meal, you can save some serious cash.
The true cost of vegan food meal delivery
Meal delivery services are helpful for all diets. I like to order them when my husband and I know that we will have a busy work week and need easy dinners. These meals are quick and easy for all skill levels to cook. If you are vegan, you don't have to give up this convenience.
Because meal delivery services give you just the right amount of ingredients for each meal, you could even save money since you won't be wasting unused ingredients that you might buy in excess.
Here are some of my favorite meal delivery services that have delicious vegan options.
Purple Carrot
Purple Carrot is a meal delivery service with a variety of meal plans that focus on helping people eat more plant-based meals.
Their flexible options, including high-protein and gluten-free meals, allow customers to ensure that their dietary needs are met.
With servings starting at $7.99 for a six serving plan and free shipping, fitting their meals into your food budget is easy.
With Purple Carrot - Get $30 off your First Box with code carrot30
Sun Basket
Sun Basket helps its customers cook healthy, organic, meals without having to worry about running to the grocery store.
Sun Basket actually has quite a few vegan meal options, especially compared to their competitors. From tempeh sloppy joes to Jajangmyeon noodle bowls, there's something for everyone.
Sun Basket's meal plans start out at $6.16 for the three recipes a week plan.
Summary
At the end of the day, the true cost of going vegan is greatly dependent on your personal shopping choices. Since a vegan diet doesn't affect much more than your grocery budget, giving it a try is not going to set you back financially.
So, if you have always wanted to explore the option of a vegan diet, why wait any longer? The cost of going vegan is no more expensive than any other dietary change and it could even improve your health.
Read more: