In a competitive job market, it can be hard to make a strong impression, but it is important if you want to land the job. Here's how!
My dad used to tell me and my siblings that in all areas of life we could choose to be "good, better, or best."
"In our family," he'd say, "we choose best."
Sometimes you won't be the only qualified candidate for a job. Your resume and interview performance will check all the boxes—but you still won't get hired. To make sure your application rises to the top of the stack, you need to go above and beyond just "qualified."
Here are the 21 ways that you can beat out your competition.
1. Utilize job boards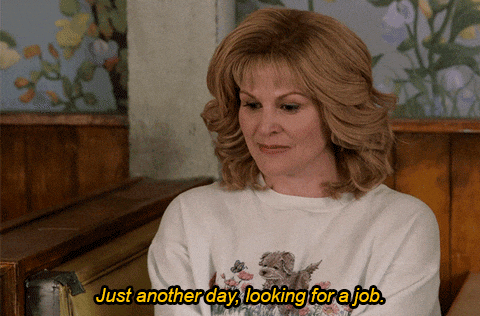 Knowing where to start may be the most difficult thing in your job hunt, but job boards can simplify the process and help you reach your new higher-income job ASAP!
To effectively utilize popular job boards like Indeed, SimplyHired, and Monster, start by narrowing your search criteria.
Most sites offer an "Advanced Search" option, where you can select details like location, industry, and salary to produce a focused list of results. Using this feature is one of the best ways you can ensure that you are only applying for jobs that match who you are as a candidate.
2. Find a career coach
A career coach can be another effective tool in your job search, whether you want to reach your career goals faster or you need help determining what they are! Rachel Bitte, chief people officer at Jobvite explains:
"These professionals understand how to pinpoint the best aspects of your professional experience and market it in the most attractive way possible to potential employers."
For as little as $75 an hour, a career coach can help you develop your resume, network, and even craft a long-term career plan.
3. Grow your network
Introverts, I'm looking at you (and me). 
Ivan Misner, the founder of Business Network International, says that:
"the best way to find a job is through networking."
My own career path proves his point.
I received my first writing job as a direct result of my husband's coworker asking, "So, what does your wife do?" I was on the job hunt at the time, and she just happened to have a job description for a writer at a local financial company.
Skim through your phone contacts and connections on LinkedIn. Don't be afraid to reach out and let your social circles know you're on the job hunt! 
4. Do your research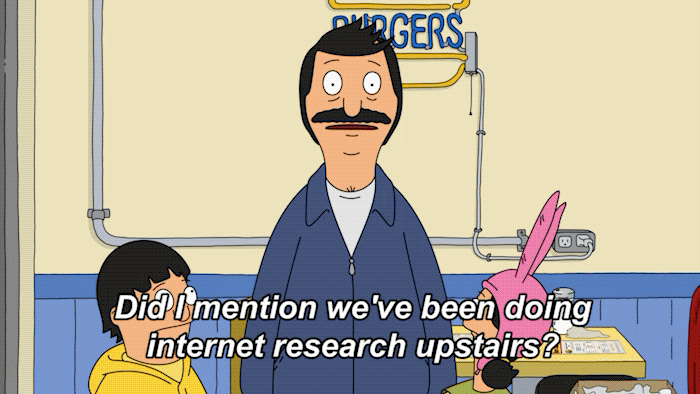 Researching a potential employer will not only help you prepare for an upcoming interview, but it will also give you a chance to answer a crucial question—do you even want to work for this company?
Take some time to browse through the company's site. Ask questions like:
What is their mission?

What kinds of services do they offer?

How long have they been in business?
You should also comb through local and national media sources for general reviews as well as high-level changes, such as layoffs or buyouts.
If you find something you don't like, better to know now than later. If you find something you do like, you'll be better prepared to explain why you'd make a great fit for their team. 
5. Prepare to give references
Everyone knows the value of a resume, and many of us have crafted cover letters for the occasional application—but references have always had a take-it-or-leave-it vibe to me.
The reality, however, is quite the contrary. According to a survey by top staffing service OfficeTeam, hiring managers remove 21% of potential candidates from consideration after connecting with their professional references. The reality, however, is quite the contrary.
Your references—especially those from former employers—can greatly influence your hireability.
6. Dress appropriately
If the dress code were up to me, I'd wear patterned leggings and Patagonia pullovers to work.
Instead, I wore a neutral blouse and pencil skirt to my last interview, and, of course, I left the nose ring in the car.
Our clothes and accessories say a lot about our unique personalities, which begs the question, "what do you want an employer to know about you?"
If you want them to see you as a professional, dress the part! Swap your hoodie for a blazer. Trade the jeans for slacks.
Whether your introduction happens in the interview or while you're picking up an application, dress appropriately to make a positive first impression. If your interview is via video, make sure your background is clean and tidy (no headboards!).
According to a study from CareerBuilder, 7 out of 10 employers use social networking sites when considering applicants for a job. This statistic alone may surprise you, but the same study also found that 57% of employers discovered social media content that led them to decline hiring potential applicants.
So, before you post a picture from that crazy Halloween party, ask yourself, "would you want your boss to see it?" If not, it is better to keep it to yourself.
8. Make sure your resume matches the job
With 175 million resumes on Indeed alone, it's easier than ever to apply to dozens of jobs with just a few clicks—even if you're not qualified.
Believe it or not, an employer will notice if your resume doesn't fit the job description, and it won't take long to rule you out. So, make sure your experience and skills match the job in question.
If you're considering a data analyst position, it's time to take out your college job waiting tables. Trim out the clutter and make revisions when appropriate—not to present a false image of yourself, but to address the job qualifications and responsibilities outlined clearly and quickly.
9. Improve your education
Another way to stand out among the crowd of applicants is to pursue additional education and expertise to make your resume more compelling to an employer.
This tip is especially helpful for those of you who have "gaps" in your resume—when you were unemployed or taking time off.
Consider some online classes to improve your education or volunteer opportunities to show you have drive and passion. Are there certifications or internships that could make you stand out?
10. Highlight your soft skills
Any employer will want to know about your previous work experience and education, but they'll also want to know about your character. These traits are referred to as "soft skills."
Some examples of soft skills might include "leadership" or "problem solving," and they differ from qualities that apply to your industry or professional expertise—such as "bilingual" or "SEO" (referred to as "hard skills"). Instead, your soft skills answer questions about your personality. How do you work in a team setting? What about under stress or times of conflict? Are you a self-starter?
Be sure to highlight soft skills in your resume and in your interview, so you can make a strong impression and rise above your competitors.
11. Prepare for common questions
Nerves are bound to accompany us to job interviews, and unfortunately, answers like "pass" or "lifeline" won't be sufficient or amusing.
Practice for your interview the way you would for an exam. Anticipate common questions like the following: 
What is your greatest weakness/strength?

How do you handle stress?

Is there anything else we should know about you?
To the best of your ability, prepare your answers in advance, so you can put your best foot forward. 
12. Prepare to ask questions
For many of us, this is a tip that's often neglected—which also makes it another opportunity to stand out.
Asking questions during the interview process can show you are thinking critically about the job in question. The employer wants to make sure you're a good fit for the position and the company, so give them a little extra help figuring you out.
Ask your interviewer questions like the following to let them know that you care about the company as a whole, not just the salary they are offering:
What are you looking for in a candidate?

How would you describe this company's values?
13. Offer a firm handshake
There's a fine line between a right fist and a "dead fish," and if you want to impress a potential employer, you need to walk that line.
In fact, studies have confirmed that a firm handshake is key to interview success, so much so that there are resources available to help you practice the perfect handshake.
Here are the most important things to remember
Make sure you reach out first.
Maintain eye contact.
Your grip should be reasonably firm.
You should shake the interviewer's hand twice – once when you introduce yourself and once while thanking the interviewer for their time.
14. Always be early
Though my husband may disagree, there are plenty of events where "casually late" is a perfectly appropriate time to arrive; your job interview, however, is not one of them.
You may think there won't be traffic or that one alarm is enough. Or perhaps, like me, you think you're capable of choosing an outfit ten minutes before it's time to rush out the door.
Do your future self a favor: arrive early. If your interview is via the phone or Zoom, make sure you have adequate reception and test your microphone and speaker before the call. 
15. Keep your cool
I've participated in multiple mock interviews at my alma mater for college students pursuing marketing degrees. In one particular interview, a fellow interviewer slid a plastic water bottle across the table and said, straight-faced, "sell me that water bottle." 
I remember watching the student grab the bottle, smile, and stand to his feet. "Hello, everyone, I'm from," he paused to glance at the bottle, "Kirkland! And I'm here to tell you why you should invest in Kirkland's Signature Water Bottle." Considering the fact that everyone in the room had reusable bottles, the pitch sucked—but it didn't matter. The student kept his cool under pressure and rose (literally) to the challenge. 
16. Answer thoughtfully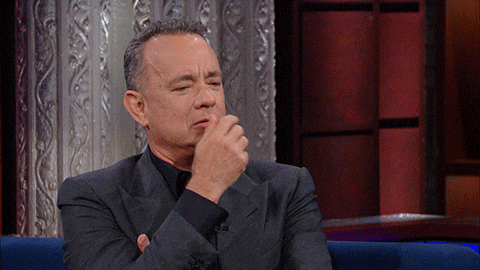 In some interviews, you may feel as though your body is competing for your attention. Don't let your pounding heartbeat or the butterflies swirling in your stomach make more noise than your thoughts.
If you sense your nerves getting the best of you, slow your speech and regain control. Listen carefully. Don't be afraid to pause for a second or two to show you're thinking the question through.
In fact, feel free to ask for clarification, if necessary. When you're ready to answer, answer thoughtfully. Replace your "um"s and "uh"s with a pause. And, don't forget to breathe!
17. Consider your body language
When it comes to body language, there are good habits and there are bad ones. Karen Burns, author of the Amazing Adventures of Working Girl, says:
"Don't jiggle your knee, kick the desk, twirl your hair, check your cellphone, play with your pen, stare off into space, or bite your nails."
As you prepare for your interview, make sure you're aware of any irritating tendencies you may have and practice the positive habits instead. 
Nod. Maintain eye contact and good posture. Smile.
In recent years, storytelling has become an effective means of marketing, and the tip is equally applicable to selling yourself.
Stories can make you more memorable to a potential employer. Instead of telling your interviewer how great of a team player you are, for example, tell them a story that proves it.
When the day is done and your interviewer is left to sift through resumes and notes, what do you want them to remember about you?  
19. Use the interviewer's name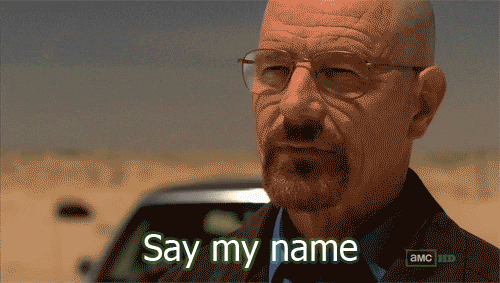 If you read this tip and immediately thought, "I'm so bad with names," you're not alone—but it makes the point that much more relevant.
When you remember someone's name, you make a personal connection with them. A name is an important part of someone's identity, and it shows your interviewer that you acknowledge and respect them.
Next time you meet someone new, repeat their name back to them, out loud or in your head, to help cement the information in your mind, and make a positive impression. Make sure to use the interviewer's name at least twice, when you first meet, and as you thank them for their time and consideration. 
20. Be authentic
My sister once applied for a ticket sales position in a state university's sports department. At the time, it was an all-male team, so when the interviewer asked her what she could bring to the team, she promptly replied, "estrogen."
Rehearsing your answers to the stereotypical "tell me about yourself" and "what is your greatest strength" can be helpful, but sounding too rehearsed may seem disingenuine. Your resume will help an employer evaluate whether or not your skills and expertise match the job you're applying for, but your interview gives them an opportunity to determine whether or not you'll make a good fit for the people you'll work alongside.
My sister is sarcastic, silly, and honest. When she answered this question, it was her authentic response and showed the interviewer a sample of her personality. Turns out, estrogen was what the team needed after all.
21. Follow up
My final tip to help you be the best applicant is to spend a little extra thought and time following up.
Send your interviewer an email or, better yet, a handwritten note. If you failed to mention something in the interview, you can mention it here. Tell them again how excited you are at the prospect of working together and add one last "thank you" for their time and consideration.
Summary
In today's competitive job market, "good" may not be "good enough."
Landing a higher-income job can be challenging, especially when the competition is strong—but sometimes preparation pays off (literally).
So, don't be another good candidate or even a better candidate, be the best!
Read more: