If you max out your 401(k), you are not out of investment options. Here are options to invest after you've maxed out your 401(k).
401(k) plans are one of the best ways to save for retirement. A combination of tax benefits, employer matching, and automated investing make the 401(k) one of the most popular ways to put money away for retirement. However, 401(k) plans do have limits.
If you invest the maximum in your 401(k), what should you do next? Here are the best ways to invest if you've maxed out your 401(k).
What is the 401(k) maximum?
The maximum anyone can contribute to a 401(k) account for 2020 is $19,500 for most savers. This limit applies to 401(k) plans and similar 403(b) and 457 plans. Those 50 and older can save an additional $6,500 per year, which is called a "catch up" contribution.
For investors under 30, the $19,500 maximum means you can save an average of $1,625 per month. If you are able to save and invest that much, you're well ahead of the typical American in saving for retirement.
401(k) accounts are great for pre-tax contributions. This means you don't pay any income taxes the year of your contribution. Instead, you pay taxes on withdrawals in the future, presumably at a lower tax rate than you pay today.
However, 401(k) plan accounts are notorious for high fees and few investment options. If you have old 401(k) accounts with past employers, it's often a wise idea to roll over your balance to a Rollover IRA. But as long as you have the job, contributing to a 401(k) is still usually a good idea even with the typical fees.
Where to invest after you max your 401(k)
Once you've hit the maximum annual 401(k) contribution, these accounts are a smart place to focus your following investments.
IRA or Roth IRA
A traditional IRA account offers similar tax benefits to a 401(k). Contributions are pre-tax, so you don't pay income taxes on contributions the year you make them. Deferred taxes, thanks to inflation and the hopefully lower tax rate in retirement, can save you significantly over time.
You can also contribute to a Roth IRA, which gives you after-tax contribution benefits. In this case, you pay taxes on contributions just like regular income. Future withdrawals are completely tax-free, which means your investment gains are not taxed.
Roth IRA accounts are best for investors with a decade or more before retirement. If you are in your 20s, 30s, or 40s, a Roth IRA is typically the better choice. In your 50s or 60s, a traditional IRA may offer the best tax benefits for your needs.
For 2020, the maximum IRA contribution is $6,000 per year. Savers 50 and above can add another $1,000 catch up contribution per year as well.
Health Savings Account (HSA)
If you have a qualified high deductible health plan (HDHP), you can save and invest in a health savings account (HSA). HSA accounts give you both pre-tax and after-tax benefits. You don't pay any income taxes on contributions or qualified withdrawals. There is no better tax treatment around for investments.
You must have a qualifying health plan to contribute to an HSA. The maximum contribution for 2020 is $3,550 for individuals and $7,100 for families. Those 55 and older can save an additional $1,000 per year.
Taxable investment account
Once you've used up all of your tax-advantaged investment options, look to a traditional taxable brokerage account. While you won't save on taxes by investing here, you won't tie up your money in ways that make it more difficult to reach in the future.
Retirement and health savings accounts charge taxes and penalties if you withdraw early or don't meet qualifying withdrawal rules. You can withdraw from a taxable account at any time with no restrictions. However, you do pay taxes on capital gains.
How to make sure you don't mismanage your 401(k) and other investments
If you are saving aggressively for retirement, it's important to avoid overfunding your account. At the same time, you want to make sure your investment choices are the best for your needs based on what your 401(k) has to offer.
Here are some useful tools to help you best manage your 401(k).
Managing your 401(k)
Blooom
Blooom is a financial management tool for your 401(k) account. blooom works with 401(k)s, IRAs, and other retirement accounts. Once you link your retirement accounts to your Blooom account, the app will analyze your investments and investment choices and give you advice on what you can do better.
Blooom is a digital financial advisor that costs a fraction of what traditional investment managers charge. You can analyze your 401(k) or IRA account for free with no obligations. If you like what you see, plans start at $45 per year for one account for a personalized portfolio. Get automatic optimization and other features with plans that start at $120 per year.
To manage all of your retirement accounts and get priority access to a human advisor, the unlimited plan costs $250 per year. Blooom puts its focus on managing costs and asset allocation to align with your retirement goals.
Financial advising
Paladin Registry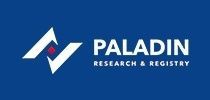 If you want a human financial advisor in your area but don't know where to start, the Paladin Registry may be the resource you're looking for. Paladin helps match you with vetted advisors in your area at no charge to you.
Paladin Registry is great because it only sends you to advisors you can work with in confidence. However, it's important to note that advisors must opt-in and pay fees to work with Paladin. That means not all advisors are represented. But the ones in the registry do have to pass a high hurdle to get listed.
You can enter your information to get matched with advisors by Paladin or browse to find qualified advisors near you. In either case, you'll end up with a list of advisors to consider with no cost and no obligation.
Automated investing
Betterment
Betterment is the company that brought robo-advising mainstream. Betterment is best known for its full-service managed portfolio product. With a Betterment IRA, for example, Betterment picks a portfolio of low-fee funds to help you reach your financial goals.
New customers fill out a short survey asking questions about their age and investment goals. Based on your answers, Betterment will assign you a pre-designed portfolio created by professional investment managers.
Employers can partner with Betterment to offer employees a Betterment 401(k) where Betterment handles all employee investment needs. Betterment probably can't manage your 401(k) unless your employer participates, but it is perfect for managing your Rollover IRA.
M1
M1 is a money management app with plans for both taxable and retirement accounts. It works great for Rollover IRA accounts with funds from old 401(k)s at former employers.
M1 includes automated investments and rebalancing based on your own custom portfolio or one of more than 80 expert designed portfolios. M1 allows you to buy fractional shares of stocks and ETFs, which makes it ideal for those with smaller portfolios.
M1 charges a $125 annual fee, but otherwise, you won't pay anything additional for trades and account management. The flat-rate won't eat into your growing account balance like some traditional advisors that charge based on the size of your portfolio.
Self-directed 401(k) plans
J. P. Morgan Self-Directed Investing

–

Get up to $625 when you open and fund with $250,000 or more.
J. P. Morgan Self-Directed Investing is a self-directed investment platform. It includes commission-free trades in active taxable brokerage and IRA accounts. If you want help picking what's in your portfolio, J.P. Morgan Automated Investing
gives you a managed portfolio option with a fee of 0.35% per year.
Neither type of account acts as a substitute for your 401(k), but either is a good place to invest once you've hit the maximum 401(k) contribution per year. Managing your own trades online is commission-free in most cases, including mutual funds and new bond issues.
If you already have a relationship with Chase Bank or any J.P. Morgan Chase affiliated companies, J. P. Morgan Self-Directed Investing could be a good fit for your needs.
Disclosure – INVESTMENT AND INSURANCE PRODUCTS ARE: NOT A DEPOSIT • NOT FDIC INSURED • NO BANK GUARANTEE • MAY LOSE VALUE
Summary
Whether you're investing in a 401(k), IRA, or anything else, investing for your future is always a good decision. But when you max out one retirement account, it's important that you don't just stop contributing to a retirement account. Instead, find another account that may work best for you.
Read more: