A Roth IRA is a saver's best friend. Learn how Roth IRAs work, why they're so great and if you're eligible to contribute.
Before I took a job at SmartMoney Magazine, terms like 401(k), Traditional IRA, and Roth IRA were all investor babble to me. I didn't know what they were and – to be quite honest – at 22 and with no financial smarts of my own, I didn't really care. I was in a ton of debt (and I was 22), so I didn't see retirement as a real priority.
Today, it's a different story. I've learned a lot (with a little patience, leaning the rules of retirement investing wasn't that difficult) and I've since gotten out of debt and realized just how critical it is to get a jump on saving for the future. And the absolute best way to do that, in my opinion, is with a Roth IRA.
The Roth IRA is in many respects the best overall retirement plan available. Unlike other retirement plans, that provide tax-deferred income, the Roth IRA offers tax-free income. Once you reach 59 ½, and have been in the plan for five years, distributions taken from the plan are fully tax-free. That's why the Roth IRA has become so popular.
If you're going to have a Roth IRA, you'll need to have your money in the best Roth IRA investment accounts available. We selected six that we think are the best. They're not ranked in any specific order, but are based on how they stand out among the competition. Each is either a robo-advisor, or has a robo-advisor program available.
Best Roth IRA investment accounts overview
| Roth IRA Account | Main Features | Best For |
| --- | --- | --- |
| Betterment | Complete investment management for just 0.25% per year | Hands-off investing |
| Wealthfront | First $5,000 managed free; wider investment diversification than other robo-advisors | New Roth IRA investors |
| M1 | Create mini-portfolios of stocks and ETFs, and have them managed free of charge | No-Fee Investing |
| Blooom | IRA and 401k management | Low-cost professional management |
| Personal Capital | Traditional human investment management at a fraction of the price | Full investment management |
| Stash | Minimum investment is just 1 cent | The person who wants a Roth IRA but just can't get going |
| Acorns | Open an IRA in just two minutes, receive recommendations for investment options | Beginner investors |
| Vanguard | Specializes in mutual funds and ETFs | Passive investors |
| Fidelity | Not the best in any category, but excellent in each | The self-directed investor who wants a little of everything |
| E*TRADE | Outstanding self-directed investment platform with four managed investment options | Self-directed investors looking for commission-free ETFs and funds |
The best Roth IRA platform for hands-off investing
Betterment might be the best Roth IRA investment account overall. It works perfectly with a Roth IRA. A major reason is that a Roth IRA is the only retirement plan that's not subject to required minimum distributions (RMDs), beginning at age 70 ½. It can literally grow for the rest of your life.
What makes Betterment a perfect fit in this regard is that, as a full-blown robo-advisor, they handle all the management responsibilities for you. That's certainly convenient enough during your working years. But by the time you reach your 70s, you may not be interested in managing your investments at all. No problem, Betterment can handle that for you.
Betterment creates your portfolio, allocating it between about a dozen different exchange traded funds (ETFs) that represents nearly the entire investment universe. They rebalance it, reinvest dividends, and handle all the details for you. And they do it all for a very low annual fee of just 0.25%. That means a $100,000 Roth IRA can be managed for just $250 per year!
There's no required minimum initial investment. You can open an account, and fund it with monthly contributions, including payroll contributions. It's just about the easiest diversified investment opportunity available.
Reasons to open an account with Betterment
Ability to invest money, without needing to get involved in the details of investment management. It's automatic pilot investing at its finest.
You're provided with a fully diversified portfolio, that's invested in virtually thousands of individual securities, including stocks and bonds.
No minimum initial investment required.
Betterment's RetireGuide can provide assistance in helping you to plan your retirement.
Your entire portfolio can be managed for a very low annual fee.
The main reason to not go with Betterment
You won't like Betterment if you're self-directed investor, who likes full control over your own investment portfolio. Betterment is an automated investment platform, and it handles 100% of the investing process for you.
Who is Betterment best for?
Betterment is perfect for the person who doesn't know much about investing, and has no real interest in learning. All you need to do is fund your account, and Betterment handles all the investment details for you.
Visit Betterment to learn more or read our full Betterment review
What makes Wealthfront perfect for new Roth IRA investors is the combination of free investment management and wider than normal investment diversification.
On the fee side, Wealthfront's normal advisory fee is 0.25% of your account balance. That means you can have a $10,000 portfolio managed for just $25 per year, or a $100,000 portfolio managed for just $250 per year.
But there's a special treat for new investors. <em>The first $5,000 of your account is managed free. That means if your portfolio produces a 10% gain – $500 – you'll keep the whole return in your Roth IRA account. It won't be reduced by the advisory fee.
The 0.25% kicks in once you exceed $5,000. But even if your account rose to $15,000, you'll still get the benefit of the first $5,000 being managed free. Only $10,000 of your account will be subject to the advisory fee, which means you'll be paying $25 per year to have your $15,000 Roth IRA professionally managed for you.
The other major advantage is diversification. Wealthfront invest your money in US and foreign stocks and bonds, just like virtually every other robo-advisor. But they also add real estate, natural resources, and dividend stocks to your portfolio. These are important additions, because each provides its own set of returns.
For example, real estate can perform well even when paper assets aren't. Dividend stocks can add a combination of growth and income, that can provide more consistent returns than growth stocks. And natural resources can offer protection against inflation. That's important because a Roth IRA is a retirement plan, that will need to produce growth and income for decades.
Reasons to open an account with Wealthfront
You can open a Roth IRA account with as little as $500.
Your account is professionally managed for a very low fee of 0.25% of your account balance.
The first $5,000 in your account is managed free.
Wealthfront offers free financial planning for college planning, retirement, and homebuying.
Wealthfront adds additional asset classes to your portfolio that other other robo-advisors don't. These include real estate, natural resources, and dividend stocks.
The main reason to not go with Wealthfront
The $500 minimum initial investment can be a high hurdle if you have little or no money. But the many benefits offered by the platform can serve as an incentive for you to do what's necessary to come up with the minimum requirement.
Who is Wealthfront Best For?
New Roth IRA investors who are looking to avoid paying investment fees in the early, ramp up phase of their retirement planning. It's also an excellent choice for anyone who is looking to add alternative investments to their managed portfolio. Dividend stocks, natural resources, and real estate each add new and important dimensions to a portfolio of stocks and bonds.
Visit Wealthfront to learn more today or read our full Wealthfront review.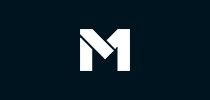 is a hybrid between a robo-advisor and a traditional brokerage. They offer a simple platform that makes investing easy and painless while giving you more options than the standard robo-advisor. Choose from a variety of pre-made diversified portfolios or customize your own by investing in individual ETFs or stocks. M1 have an array of services with no management fees or commission, so that you can squeeze the most out of your retirement savings.
How it works
The M1 methodology breaks everything down into "pies" and "slices". Choose from a pre-made pie (i.e. a pre-made diversified portfolio), or add slices (i.e. individual ETFs or stocks) and determine the percentage of your portfolio you want the slices to make up. M1 also lets you buy fractional shares.
After you've divvied up your investment, you just need to fund it. You can set up automated payments or deposit manually. They continuously track your investment so that you don't even need to think about it.
Reasons to open an account with M1
Absolutely no commission or management fees
Option to opt into expert portfolios or invest in stocks or ETFs
Set regular deposit schedule to automate your investing
Rollover concierge to easily roll over your old 401(k) or transfer another IRA
Traditional, Roth & SEP IRAs available
The main reason to not go with M1
M1 is built for simplicity. It's a plug and play robo advisor that lets your dive head first into the financial world. But if you're looking for something more hands on – you want to be buying an selling on the daily, this might not be the best option for you.
Who is M1 best for?
M1 is a fantastic choice is you want a simple, automated approach, with the option of customization. Pick from one of their pre-made portfolios or customize your own. Pay no fees and let their automated intelligence manage your portfolio in the background.
Visit M1 to open an account or read our full M1 review.
Blooom is an IRA management tool. They'll rebalance your portfolio when needed, and you'll even have access to a financial advisor that can answer any questions you may have about your IRA account.
How it works
Getting your IRA analyzed is completely free, but if you want to use Blooom on a regular basis, you'll need to pay either $45, $120, or $250 per year. But you'll have access to professional management and a financial advisor, making that price a good deal.
When you sign-up, you'll tell Blooom what your retirement goals are and they will make sure your IRA investments align with your goals.
Reasons to use Blooom
blooom is perfect for those who don't have the time to manage their IRAs, or for those who simply don't want to manage their account on their own.
Blooom takes the difficult out of investment management, and they do so at a reasonable price. So anyone looking for a little help would be a good match.
Reasons you shouldn't use Blooom
Blooom is not an investing platform like some of the other companies on this list.
In fact, you don't even move your money over to Blooom when you sign up for an account. You'll keep it where it is, and Blooom will manage it from there.
Who is Blooom best for?
Blooom is best for anyone who is looking for professional retirement account management. But Blooom is especially helpful if you're a new investor, and you've just opened up your first IRA account, but have no idea what to do. Blooom can walk you through it.
Visit Blooom to open an account or read our full blooom review.
The Best Roth IRA account for full investment management OR self-directed assistance
Personal Capital has a free version that will provide you with Roth IRA assistance, as well as its Wealth Management version, that provides comprehensive investment management of your plan.
The free version can work well for self-directed investors. It provides only investment recommendations, while you handle the actual management yourself.
Specific Roth IRA management tools provided include:
Asset Allocation Target. Analyzes your asset allocation, and determines if you are either overweight or underweight in any major asset classes. It will help you to achieve better balance in your retirement portfolio.
Retirement Planner. Helps you know how much money you will need to retire. It sets a target, then lets you know if you're likely to reach your goal, based on your current contributions and investment returns. If not, you can make adjustments.
401(k) Fee Analyzer. Analyzes the fees you pay with your various investment funds, then makes recommendations for lower cost options.
If you prefer comprehensive investment management for your plan, you can go with Personal Capital Wealth Management. They'll handle everything from portfolio selection to periodic rebalancing.
One of the major advantages with this service is that it can manage both your Roth IRA account and your other investment accounts. That will enable them to provide you with a fully integrated investment plan covering all accounts.
Personal Capital Wealth Management fee schedule
$1 million or less, 0.89% per year
$1 million to $3 million, 0.79% per year
$3 million to $5 million, 0.69% per year
$5 million to $10 million, 0.59% per year
Above $10 million, 0.49% per year
Reasons to use Personal Capital
If you have no investment experience, or you prefer to turn the job of managing your Roth IRA over to a professional, Personal Capital Wealth Management can be a good choice.
The free version has important tools to help you as a self-directed Roth IRA investor.
The main reasons to not go with Personal Capital
Personal Capital Wealth Management is more expensive than other investment services we've presented in this guide. The annual fee of 0.89% on a portfolio of less than $1 million is well above the fee charge by most robo-advisors.
Personal Capital Wealth Management also requires a minimum account balance of $100,000. That will eliminate new and small investors.
Who is Personal Capital best for?
The free version of Personal Capital can help anyone do a better job of managing their IRA.
If you want a higher level of investment service, Personal Capital Wealth Management is strong in this area as well. Though its advisory fee is higher than robo-advisors, it does provide a higher level of service.
Visit Personal Capital to open an account or read our full Personal Capital review.
Best Roth IRA account for the investor who just can't get going
Stash is also a micro-savings app. But it works more directly, enabling you to make regular deposits into your Roth IRA account, rather than using the round-up method.¹ As you move money into your account, the money is invested in stocks or ETFs of your choosing.
Stash offers more than 1,800 stocks and ETFs⁶, which includes different investment themes. Some of those investment themes are based on socially responsible investing. For example, you can invest in the Clean & Green theme, which focuses on clean energy. This gives you an opportunity to invest in a way that's consistent with your own conscience and beliefs.
IRA accounts, including traditional and Roth IRAs, are available from Stash Retire. You need a minimum of 1 cent to invest in a Roth IRA account.² The ability to start with such a small amount, and to make contributions you're comfortable with can makes it easier to get into the Roth IRA savings process if you never have before.
Stash is different from other robo-advisors in that it doesn't actually manage your investment account for you. They provide recommendations based on your investing profile and you are then responsible for managing the investments in the account.
Stash has 3 options for monthly plans: the Beginner option is $1 per month and you have access to a personal investment account³; the Growth option is $3 per month where you also have access to tax benefits for retirement investing³; the Stash+ option³ is $9 per month where you have the option to open custodial accounts (UGMA/UTMA) for up to two kids as well as many other benefits.⁴
Reasons to use Stash
Stash can be a great Roth IRA starter account. Even if you've never been able to save and invest money in the past, you can use this application to begin saving small amounts. You need no more than a penny for a Roth IRA account.² On the investment side, Stash provides investment guidance, which will be a benefit to anyone who is not familiar with the investing process.
The main reasons to not go with Stash
If you're looking for a fully managed investment account, Stash will not provide this service and so for folks who are looking for more hand-holding, you may want to try another option.
Who is Stash best for?
Stash is an excellent starter Roth IRA account. You can start basically with pennies² and begin building your account from there. And even though the service doesn't provide direct account management, it does provide the recommendations that will enable you to successfully invest.
It's also a very good choice for any small Roth IRA investor who wants to take part in socially responsible investing.
If you open an account with Stash, Stash will match $5 as long as you deposit more than $5 into your investing account.⁵
Terms and conditions apply*
Best Roth IRA account for the passive investor
Vanguard is the largest mutual fund provider in the world, and the second largest provider of ETF's. You can also trade individual securities on the platform, but that's really a secondary service. Funds are the primary attraction.
Why Vanguard is so good for a Roth IRA is very similar to Betterment. You can invest in index-based ETF's—which are totally passive investments—and hold them for the rest of your life, even when you no longer feel like managing your account.
Vanguard is the single best source of fund investing. In fact, it's funds are so popular and efficient, that they are commonly used in robo-advisor platforms.
For example, the Vanguard 500 Index Fund Investor Shares (VFINX) is one of the most popular S&P 500 index funds in the world. It's commonly used in managed portfolios, including robo-advisors.
You can choose to invest in these funds directly, rather than doing it through a robo-advisor. They even offer more than 2,800 mutual funds that are commission-free.
Vanguard robo-advisor
Vanguard Personal Advisor Services is available if you want automated investment management. It requires a minimum initial investment of $50,000, and has an annual management fee of 0.30%.
Reasons to open an account with Vanguard
Vanguard is made to order for those who want to invest primarily in mutual funds. As the world's largest provider of mutual funds, they offer more funds than any other investment brokerage. This includes the world-famous Vanguard Funds.
The main reason to not go with Vanguard
You won't want to hold your Roth IRA account with Vanguard if you prefer to trade individual securities. Vanguard is primarily a mutual fund family, that offers self-directed investing as a secondary option. Their pricing on trading fees is not competitive with other brokerage platforms. It's particularly unsuitable for high-frequency traders, because they actually increase their commissions for frequent trading.
Who is Vanguard Best For?
Fund investors. You have your choice of funds to invest in, including many with no transaction fees.
Visit Vanguard to open an account.
The best Roth IRA starter account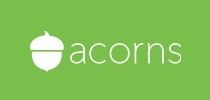 What's so great about Acorns? After all, it's primarily a micro savings account—a way to save money, for people who can't save money. And that's exactly what's so great about Acorns!
It can help people who can't save for retirement get the process going. Best of all, it's specifically set up to save money in a way that you won't even notice. You can set up a Roth IRA in only two minutes through Acorns Later, which is the name of their IRA program.
Acorns works through a process known as Round Ups. It's an app that's connected to your checking account, and each time you spend money out of the account, it rounds up the payment to an even number, and holds the difference for savings.
For example, let's say you make a purchase for $5.17. The charge will be rounded up to an even $6.00. $5.17 will pay the merchant, and $.83 will go into savings. Once at least $5.00 is set aside from roundups, it's transferred over to your Acorns investment account. If you make 40 or 50 transactions per month through your checking account, you can easily save and invest $20 to $25 or more per month.
The Acorns investment platform is a robo-advisor, which will handle investment selection, and all the management responsibilities for your growing portfolio. All you need to do is spend money, and your Roth IRA account will begin to fill up.
In addition to connecting to your checking account, you can also sign up for Acorns Checking, which will get you a debit card to help you earn Round Ups in real time. The card will work at 55,000+ ATMs. This will help you move your Round Ups into your IRA account in real time so you can start earning interest.
Reasons to open an account with Acorns
$5 minimum initial investment required.
It's an investment platform specifically for people who are unable to save and invest—passive savings through ordinary spending activity.
Your account is fully managed for you—all you need to do is fund it.
The main reason to not go with Acorns
If you're capable of saving money, you don't need Acorns. You'll be better served by using one of the other investment brokerages on this list.
Who is Acorns best for?
Acorns is a perfect choice for a Roth IRA if you've never been able to save money. The automatic feature of saving money through regular spending turns the accumulation process into a completely passive venture. You don't need to make any special effort to fund your account, it just happens as you go about your business.
Visit Acorns to open an account or read our full Acorns review.
Best Roth IRA account for the self-directed investor who wants a little of everything
If you're a self-directed investor, and you're looking for a low-cost platform that offers every type of investment, Fidelity should be on your short list.
Not only can you trade stocks, bonds, and options, but Fidelity is second only to Vanguard in the funds department. They offer the full range of ETF's, and some of the best known mutual funds available, both Fidelity and non-Fidelity funds.
They also have one of the lowest trading fee structures, at just $4.95 per trade for stocks, options and ETF's. They're quite a bit higher on mutual funds at $49.95 per trade. But they offer hundreds of commission-free funds as well.
Fidelity has a top-rated trading platform, and 24/7 customer service. But they also have at least 140 local branches in and around major cities across the country.
Fidelity robo-advisor
Fidelity Go offers automated investment management at a fee of 0.35% per year with a minimum initial investment of $5,000.
Reasons to open an account with Fidelity
Fidelity is a full-service broker, with all the trading tools and educational resources you'll need.
The commission structure of $4.95 per trade is one of the best among the major brokerages.
They offer investing and trading in virtually every type of investment.
They're second only to Vanguard in the mutual fund category, with many funds being commission free.
Availability of local branches.
The main reasons to not go with Fidelity
If you plan to use a robo-advisor service for even part of your portfolio, Fidelity isn't the best choice. The annual advisory fee is above average, and you can do better elsewhere. And though they offer a large number of no-fee funds, their commissions on other funds are at the high end of the industry standard.
Who is Fidelity best for?
Fidelity is really good choice for any investor, and for any retirement plan, including a Roth IRA. That's because it's one of the best platforms available for self-directed investing. They give you a very wide investment selection, low trading fees, and excellent customer service, including physical branches.
Visit Fidelity to open an account or read our full Fidelity review.
E*TRADE
E*TRADE is an excellent choice for a Roth IRA, because it's strong in both self-directed investing and managed portfolios. They have one of the top trading platforms in the industry, particularly for options trading.
The basic trading fee for stocks, options, and ETFs is $0 per trade. They also offer more than 250 commission-free ETFs, and 4,400 no-transaction-fee mutual funds.
E*TRADE robo-advisors
E*TRADE has four Robo advisor options:
Core Portfolios is the basic stock and bond robo-advisor, but with socially responsible and smart beta variations. The minimum investment is $500, with a 0.30% advisory fee.
Blend Portfolios is an actively managed portfolio of both ETFs and mutual funds. The minimum investment is $25,000, with an annual advisory fee of 0.90% up to $100,000, dropping to 0.65% for accounts with $1 million or more. You'll work with a dedicated financial consultant.
Dedicated Portfolios. This portfolio adds individual stocks to the basic mix of ETFs and mutual funds. As a managed portfolio, it attempts to outperform the market. The minimum investment is $150,000, with an advisory fee of 1.25% on the first $1 million. The fee declines to 0.95% for accounts over $5 million. You also work with a financial consultant.
Fixed Income Portfolios. If you're looking for a fully managed fixed income portfolio, this is it. Mixes high-grade corporate bonds with US treasuries for Roth IRA accounts. Requires a minimum investment of $250,000, with a fee of 0.75% on the first $1 million, falling to 0.65% with accounts over $3 million. Also has a laddered version, investing in bonds with staggered maturities. It has a lower fee, starting at 0.45% for the first $1 million, dropping to 0.35% for accounts over $3 million.
Reasons to open an account with E*TRADE
Full-service broker with no fewer than four managed investment options.
$0 trading fee
Open an account with as little as $500.
There are no monthly or annual IRA fees.
Large number of commission-free ETFs and mutual funds.
Who is E*TRADE best for?
E*TRADE is a solid choice for any type of investor. But it will work best for frequent traders, due to reduced trading fees on the options side; for fund investors, due to the large number of commission-free ETFs and mutual funds; options traders, and especially for investors looking to add managed portfolio options to their self-directed investment activity.
Visit E*TRADE to open an account or read our full E*TRADE review.
What is a Roth IRA?
A Roth IRA is the Roth version of a traditional IRA. That is, it has similar parameters, but very different tax treatment.
Both plans have the same contribution limit as of 2022. You can contribute $6,000 per year, or $7,000 if you are 50 or older. Both plans allow for tax-deferred accumulation of investment income prior to retirement. And both are fully self-directed accounts, that allow you to choose the trustee that will hold the account, as well as the investments within it.
But it's the tax treatment where the traditional and Roth IRAs go their separate ways.
For starters, contributions to traditional IRAs are typically tax-deductible when made. Roth IRA contributions, on the other hand, are never tax-deductible.
Second, distributions taken from a Roth IRA are tax-free, as long as you are at least 59 ½ years old, and have participated in the plan for at least five years. This is very different from traditional IRAs, in which any distributions taken from the plan are generally subject to ordinary income tax.
This means Roth IRAs can provide you with a tax-free income source in retirement, and that's why they're so popular.
The difference between a Roth IRA and a 401(k)
Roth IRAs and 401(k)s are both investment accounts, but they are different in terms of the contribution limits.
The limit for annual 401(k) contributions (as of 2022) is $20,500 for those under 50. Those 50 and older can contribute an additional $6,500 per year.
For Roth IRAs, the maximum annual contribution is $6,000 (as of 2022) for those under 50. Those 50 and up can contribute an additional $1,000 for a total of $7,000 per year. Any individuals earning more than $139,000 per year (or $206,000 for couples) are ineligible to contribute.
For a comprehensive list of differences, here's a handy table:
| | Roth IRA | 401(k) |
| --- | --- | --- |
| Contributions limits | $6,000, plus a $1,000 "catch-up contribution" if you're 50 or older. Total, $7,000 | $19,500, plus a $6,500 catch up contribution if you're 50 or older. Total, $26,000 |
| Tax deductibility of contributions | Not tax-deductible | Tax-deductible |
| Employer matching contributions | None available | An employer may match between 50% and 100% of the employee's contribution |
| Tax treatment in retirement | Distributions can be withdrawn tax-free | Both your contributions and investment earnings are only tax-deferred. You pay income tax when you withdraw |
| Early withdrawals | Contributions can be withdrawn at any time, tax-free and penalty free. Investment income earned subject to income tax and the 10% early withdrawal penalty if taken before age 59 ½ | 10% penalty |
| Loan provision | None | Can borrow up to 50% of the vested value of your plan, up to a maximum of $50,000. Repayment must typically be accomplished within five years |
| Investment options | Self-directed | Restricted to the investment selected by your employer |
| Required Minimum Distributions (RMDs) | Not subject to RMD's | Fully subject to RMD's |
How I came up with this list
We want to make sure we're objective when it comes to our financial advice, so we simply chose platforms that met a few key standards, including:
Low fees
Low minimum balance to open an account
Investment options
Availability of advice and customer service
Managed account options
A strong history of good business practices
Here at Money Under 30, we want everyone—especially, young folks who may not have a large investment portfolio or a ton of money, to be able to get into the investing game. These platforms are great for experienced and inexperienced investors alike!
Q: Can I open a Roth IRA and another retirement account?
A: Yes! You can contribute to a Roth IRA, 401(k), traditional IRA, and as many other accounts you want—in fact, we encourage you to.
But, you should understand the different tax rules associated with each. Tax-deferred accounts include 401(k)s, 403bs, traditional IRAs, solo 401(k)s, and SEPs. Post-tax accounts include: Roth 401(k)s and Roth IRAs.
Q: How do I open a Roth IRA?
A: First, you need to know if you're eligible. Next, just pick one of the accounts above, fill out the online application (many of them take just a few minutes), make your investment decisions (of you don't want to use a robo-advisor, and set up automatic transfers over to your account.
Q: Are there income limits to make a Roth IRA contribution?
A: There are income limits that apply to Roth IRA contributions. These are unlike the limits for traditional IRAs. With traditional IRAs, you can still make an IRA contribution even if you exceed the income limits. But your contribution will be either partially or completely nondeductible.
The situation is very different with Roth IRA income limits. Once you exceed the income limits, you are not permitted to make a Roth IRA contribution at all. Whether or not you are covered by an employer-sponsored retirement plan does not affect your ability to make a contribution to a Roth IRA.
Here are the income limits for 2022.
Q: What can I invest in with a Roth IRA?
A: Much like a traditional IRA your investment options in a Roth IRA are close to unlimited. You can invest in stocks, bonds, options, futures, mutual funds, exchange traded funds, foreign securities, certificates of deposit, and real estate investment trusts. The IRS has a very short list of prohibited IRA investments, mainly collectibles and insurance contracts.
Q: What's a Roth IRA conversion?
A: A Roth IRA conversion is simply another way to fund your retirement account. Instead of making annual contributions, you take funds from other tax-deferred retirement plans, like traditional IRAs, 401(k) plans, and 403(b) plans, and roll the balances over into a Roth IRA account. One of the biggest advantages of doing a conversion is the fact that you can convert a very large retirement balance to a Roth IRA very quickly.
Q: How do I access money in my Roth IRA?
A: Roth IRAs are easy when it comes to withdrawals. At any time, you can sign in to your account and withdraw your contributions to a Roth penalty-free. It's the earnings on your investments that you can't withdraw without getting hit with a 10% penalty.
The penalty on the investment earnings portion of your withdrawal will apply unless you are at least 59 ½ years old, and have had the account for at least five years.
Q: Are Roth IRAs subject to required minimum distributions (RMDs)?
A: IRS regulations require that virtually all retirement plans are subject to RMD's. Beginning at age 70 ½, you must begin taking annual distributions from your retirement plans, based on your life expectancy in each year a distribution is made. The one exception is the Roth IRA.
You can literally have a Roth IRA continue accumulating investment income for the rest of your life. This will enable you to a) avoid outliving your money, and b) retain a larger estate to leave to your loved ones upon your death. The absence of the RMD requirement is a major reason why people do Roth IRA conversions from other retirement plans.
Summary
Whichever Roth IRA investment account you choose, be sure to take advantage of this retirement plan. Most people underestimate the amount of income they'll receive in retirement, particularly since they'll probably have multiple income sources. The tax-free income feature of a Roth IRA is a great way to avoid unexpectedly high tax liability in retirement.
Everyone should have a Roth IRA account, so pick a platform, and get started today!
Read more
*Terms and conditions apply – Stash legal disclosures
This material is not intended as investment advice and is not meant to suggest that any securities are suitable investments for any particular investor. Investment advice is only provided to Stash customers. All investments are subject to risk and may lose value.
¹ Stash does not monitor whether a customer is eligible for a particular type of IRA, or a tax deduction, or if a reduced contribution limit applies to a customer. These are based on a customer's individual circumstances. You should consult with a tax advisor.
²For Securities priced over $1,000, purchase of fractional shares starts at $0.05.
³The Monthly Wrap Fee starts at $1.00 and you'll also bear the standard fees and expenses reflected in the pricing of the ETFs in your account, plus fees for various ancillary services charged by Stash.
⁴The adult (or Custodian) who opens the account can manage the money and investments until the minor reaches the "age of majority." That age is usually 18 or 21, depending on the Custodian's state. The money in a custodial account is the property of the minor. Money in a custodial account can be used by the parent or legal guardian, but only to do things that benefit the child.
⁵Promotion is subject to terms and conditions.
⁶Before investing in any exchange-traded fund, consider your investment objectives, risks, charges, and expenses.
Money Under 30 is a paid Affiliate/partner of Stash. Investment advisory services offered by Stash Investments LLC, an SEC-registered investment adviser.
Recommended Investing Partners
Recommended

M1 Finance gives you the benefits of a robo-advisor with the control of a traditional brokerage. M1 charges no commissions or management fees, and their minimum starting balance is just $100.

Visit Site

No Minimum

Low-fee robo-advisor with no minimum investment. Creates fully-automated portfolios based upon your desired allocation.

Visit Site

$500 Minimum

Wealthfront requires a $500 minimum investment and charges a very competitive fee of 0.25% per year on portfolios over $10,000.

Visit Site