Paying for a credit card may be worth it if the card fits your existing lifestyle and rewards you significantly more than a no-fee card. But the latter are so competitive, generous, and perk-filled that most people will be perfectly happy with a no-fee card.
Man, this card looks amazing! 4x cash back, $100 in annual hotel credit, and…
Oh, wait – there's a $95 annual fee. 
Bummer. 
Well, hang on – maybe it's still worth it? How can you tell? Will the perks and benefits justify the fee? Or is a no-fee card always the way to go?
To find out, let's investigate paid rewards cards – why some cost $95 and others cost $695 (yeah…I know) – what you get for your money, and how much you really need to spend for a paid card to make sense. 
What are annual fee credit cards? 
As the name implies, annual fee credit cards are rewards cards that typically cost anywhere from $50 to $695 a year to use. 
Why do credit card issuers charge annual fees for some cards and not others? 
Credit card issuers typically charge an annual fee to help cover the costs of the perks included with the card. Despite the gobs of money these banks and card issuers make, even they can't afford to offer every single cardholder free lounge access and $300 in travel credit each year. 
Annual fee credit cards usually include some combination of the following over no-fee cards:
Higher cash back.

Higher redemption bonuses (e.g. points are worth 1.5x when redeemed for travel).

Better welcome bonuses ($500 versus $200).

Statement credits (e.g. $300 annual hotel credit).

Perks and bonuses (VIP lounge access, 24/7 travel concierge, etc.).
Why are some fees so low ($35-$95) while others are insanely high ($695)? 
A $500 card will typically include more statement credits than a $100 card. 
Let's look at two, seemingly identical travel cards: 
The

Chase Sapphire Preferred® Card

 

costs $95

 a year, offers

80,000 bonus points after you spend $4,000 on purchases in the first 3 months from account opening. That's $1,000 when you redeem through Chase Ultimate Rewards®.

, up to 5x points back on travel-related expenses, and more.
The

Chase Sapphire Reserve® Card

 costs an eye-watering per year, offers a

60,000 bonus points after you spend $4,000 on purchases in the first 3 months from account opening. That's $900 toward travel when you redeem through Chase Ultimate Rewards®.

, and up to 10x points back on travel-related expenses, and more.
Sure, the fancy-schmancy Chase Sapphire Reserve® Card has more cash back (10x) and a higher redemption bonus within Chase Ultimate Rewards® (1.5x vs. 1.25x) than its sibling, but neither of those justifies a $455 price difference.
That is, until you consider the former's annual cash bonuses. The Chase Sapphire Reserve® Card includes the following credits:
$300 Annual Travel Credit.

$100 Global Entry or TSA PreCheck® Fee Credit (every four years).

Complimentary enrollment in Priority Pass™ Select (aka VIP airport lounge access).
So even though the Chase Sapphire Reserve® Card costs more than a new mountain bike, it starts to make a little more sense if you plan to use all of the included credits. $550 – $300 – $100 = $150, which is just $55 more than the Chase Sapphire Preferred® Card. 
In short, most cards with fees over $100 should come with ample bonus credits to offset the fees. 
Can you ever get an annual fee waived? 
It may surprise you to hear that yes, even credit card annual fees are negotiable. You may not always negotiate successfully, but you can always try. 
Here are some tips for getting your card's annual fee waived. 
Negotiate with your existing card company
If you already have a no-fee card and are considering upgrading to one of your card issuer's paid annual cards, ring them up and just ask nicely. They may be willing to waive your annual fee for the first year.
Ask them to price-match with another card
Let's say the annual fee credit card you really want costs $295 for the year, and you notice that it offers similar benefits to a competing no-fee or low-fee card. Call the card issuer and ask if they'd be willing to price match with the lower fee card – or better yet, waive the fee entirely. 
Chat with the retention department
If you already have an annual fee credit card and are trying to get your fee waived or reduced, and the agent on the phone isn't playing ball, you can always ask to just cancel the card. 
At that point, one of two things will happen:
You'll be routed to the retention department, which is much more likely to bend to your requests.

The agent on the phone will proceed to cancel your card.
If you don't want to cancel your card, you may then have to suffer a moment of awkwardness when you tell the agent "actually, NVM" – so keep that in mind if you don't like having your bluffs called!
When is it maybe worth paying a credit card annual fee? 
You'll earn more cash back than with a no-fee card – accounting for your annual fee
Let's say you're considering a card that charges a $95 annual fee but offers 3x cash back. 
Your first inclination may be to calculate how much you need to spend to offset your fee with cash back. So that's:
$95 / 0.03 = $3,167
You easily spend that much in a year, so it seems like a good deal.
But hang on – remember, you're not just trying to offset your fee – you're trying to earn more than you would with a no-fee card. 
By the time you've spent $3,167 with a no-fee card with 1.5x cash back, you've already earned:
$3,167 x 0.015 = $47.50
Not until you spend twice that – $6,333 – does the annual fee credit card "catch up" to the no-fee card and start earning you more. 
In short, keep in mind that once your cash back covers your fee, you still have a lot more spending ahead of you to catch up to a garden variety 1.5x card. 
The card offers a steep welcome bonus to cover its fees
Thankfully, many annual fee credit cards have big, juicy welcome bonuses to cover their annual fees – oftentimes for several years over. 
Take, for example, the American Express® Gold Card. Sure, it charges a $250 credit card fee – but it also has a welcome bonus of 60,000 Membership Rewards® Points worth between 0.6 and 2 cents a pop when applied to travel through certain partners. 
You'll get a statement credit for things you're already paying for
The first time I saw the credit card fee for The Platinum Card® by Amex, I could hardly believe it. $695 a year? Who's falling for this?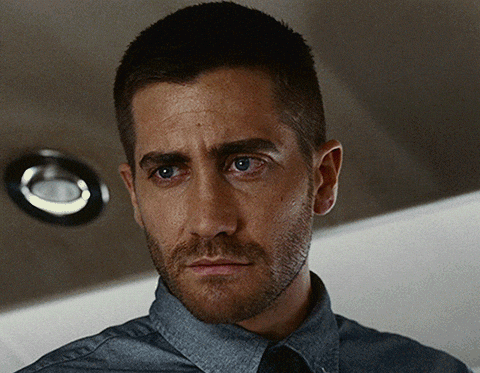 But then, the little Amex fairy told me to keep reading, and amazingly, The Platinum Card® started to make sense. 
In addition to up to a 100k welcome bonus and up to 10x Membership Rewards® Points on select purchases, The Platinum Card® offers:
$200 Hotel Credit.

$200 Airline Fee Credit.

$200 Uber Cash.

$240 Digital Entertainment Credit.

$100 Global Entry or $85 TSA PreCheck®.

And more.
Before talking points and perks, the statement credits alone account for $940 worth of bonus cash back. 
If you're already spending $940 within those areas, then The Platinum Card®'s $695 annual fee doesn't just make sense – it's a discount. 
The card has perks and bonuses that make your life easier
In most cases, a credit card's perks alone probably aren't worth paying an annual fee – but if you're seeking a tiebreaker between a fee card and a no-fee card, they may just tip the scales. 
Annual fee credit card perks often include:
Travel insurance.

Lounge access.

24/7 travel concierge assistance.

And more.
For example, among other things, the Delta SkyMiles Gold American Express Card always gives you Main Cabin 1 Priority Boarding, so you can stash your stuff and just relax sooner on every flight. That perk alone may not be worth $250 a year, but anything that lowers your stress is worth something!
When is it not worth paying a credit card annual fee? 
You won't earn enough cash back to cover the fee
Remember, most no-fee cards these days offer 1.5x cash back. The Citi® Double Cash Card actually offers 2x cash back (plus a host of other benefits). 
For that reason, it's becoming harder for annual fee credit cards to compete with their pro bono brethren. The annual fee card likely won't justify itself on cash back rewards points alone, unless you spend a lot. 
You'll need to also consider the perks and bonuses attached. 
The perks and bonuses aren't worth the annual fee
The Luxury Card™ Mastercard® Black Card™ is a textbook example of a paid card that just isn't worth anywhere near its annual fee. Its chief bonus – a $100 airline credit – doesn't come close to covering the outrageous $495 sticker price. 
Keep in mind, too, that the perks, bonuses, and statement credit provided by an annual fee rewards card are only worth cash if you use them. I myself have forgotten to use my statement credit in the past, which is just leaving money on the table.
Your credit score isn't high enough
This one's simple – if your credit score is below 690, you may not even qualify for an annual fee rewards card in the first place. 
But wait a second – if you're trying to pay for a credit card, why would the credit card company stop you from giving them money? 
Annual fee rewards cards are designed to attract big spenders – specifically, big spenders who have a track record of paying their bills on time. That's why credit card companies require a higher credit score for paid cards – around 690, compared to 660 for a regular, no-fee rewards card (though numbers vary by card issuer). 
If you'd like to learn more about your credit score, check out How Credit Works: Understand The Credit History Reporting System. And if you're trying to bump your numbers so you can successfully apply for a fancy paid card, we can help you there, too – check out How To Improve Your Credit Score, Step By Step. 
You need 0% APR on purchases or balance transfers
You should know that annual fee rewards cards rarely, if ever, offer 0% APR incentives. 
Again, that's because these cards are designed to attract big spenders – not big savers or debt consolidators. In fact, most annual fee credit cards hammer you with the industry's maximum APR right out the gate – usually around 29.99% – meaning there's zero forgiveness for missing a payment. 
If you think you might need some help with old debt, new debt, or simply may miss a payment in the next year or so, you should absolutely stay away from a paid rewards card. Instead, consider our list of the Best 0% APR Credit Cards and Best Balance Transfer Cards. 
The card fits the lifestyle you want – not the one you have
Don't make the same goober mistake I did!
From 2013 to 2015 I had a certain travel rewards card for work that commanded a $95 annual fee. And boy, was it worth it – my company required us to put all travel and dining charges on our own card (to be reimbursed later), so I was racking up the points. 
Then, when I left my job in 2015… I decided to keep my card a little longer, assuming I'd keep traveling. 
Instead, I settled in, wrote my book, and forgot to cancel my card. Basically, $95 down the drain.
Once I realized my mistake, I learned a valuable lesson in money management: 
Pick the credit card that fits the lifestyle you have – not the one you think you'll have.
Questions to ask yourself before paying a credit card's annual fee
To consolidate the two previous sections, here's a "gut check" questionnaire to see if a paid card is right for you:
Is my credit score high enough to apply for this card?

Or do I need to

bump my numbers

?

Do I need 0% APR on purchases or a balance transfer?

If so, a paid card typically doesn't offer these and isn't a fit – I should check out the top-ranked 0% APR cards for

new purchases

or

balance transfers

instead.

Why am I considering this card? Does it fit my existing spending habits? Or will it encourage me to spend more when I should be saving?
Will the welcome bonus offset its annual fee? Are the points worth a penny each, or less? And will I spend enough to trigger the welcome bonus in time (e.g. $4,000 in 3 months)?

Is it really better than a no-fee card?

Now that no-fee cards offer up to 2% cash back on all purchases, is this paid card really worth it?

What is the combined statement credit worth?

And will I even use it?

Will I really use this card for longer than a year?

Or should I set a calendar note in 11 months to cancel it before paying the fee again?



When in doubt, stick with a no-fee rewards card. Like Mazdas and Toyotas, they truly are catching up to their "luxury" counterparts in terms of value and benefits for way less money. 
For a list of the top-ranked no-fee rewards cards, check out Best No Annual Fee Credit Cards – Don't Pay A Dime To Get Another Credit Card. 
Tips for getting the most out of your no-fee card
They say that before you spend $35,000 on a shiny new car, you should spend $35 washing and waxing your old car first. Oftentimes, a good spit-shine is all you need to appreciate the car you already have. 
Similarly, if you're considering upgrading from a no-fee card to a paid card, try spending a little time with your no-fee card first. 
Maximize your cash back rewards

– Does your card offer rotating 5x cash back rewards categories like the

Chase Freedom Flex℠

? If so, be sure to both activate and maximize those rewards.

See what hidden perks your card has –

Even no-fee cards offer a surprising amount of perks these days.

Capital One VentureOne Rewards

, for example, offers a free Auto Rental Collision Damage Waiver, free Travel Accident Insurance, automatic Extended Warranty Protection, and even lounge access – all for $0.

Consider another no-fee card first – If you still feel that your no-fee card isn't meeting all of your needs or maximizing your cash back, consider another no-fee card before you invest in a paid card. As illustrated above, the

Capital One VentureOne Rewards Credit Card

 is an excellent travel card with no fee that you can use specifically for booking flights and hotels without worrying about covering your annual fee.
Summary
So, should you pay for a rewards credit card?
Probably not. No-fee cards are just so generous with cash back and perks these days that most paid cards just aren't worth it unless you're spending gobs of money. 
But if that's you, do the math – calculate how much you'll spend on a no-fee card and its equivalent paid card, and determine how much money you'll save and cash back you'll earn. If a paid card truly pays you back in spades, it might be worth it. 
But for most of us, a no-fee rewards card will make us plenty happy.
For Capital One products listed on this page, some of the above benefits are provided by Visa® or Mastercard® and may vary by product. See the respective Guide to Benefits for details, as terms and exclusions apply.
Read more: