None of us are born knowing how to spend and save money. I first learned to manage my finances using pen and paper, then tracking every dime I spent throughout the month in a notebook. Mobile banking made it easier to see what I'm spending, but that doesn't help me stay on track.
That's where an app like Empower comes in. Using Empower, I can link to my bank account and let the app monitor where I spend every dollar. Empower allows me to effortlessly set up a budget by allowing me to create my own spend categories and automatically monitoring how well I'm doing at staying within my goal. By knowing where and how I spend my money, it's easier for me to set a budget and stick to it.
And bonus:  Empower offers an interest-free advance to tide you over until your next payday, floating you up to $250 when you're stuck.¹ (More about that below.)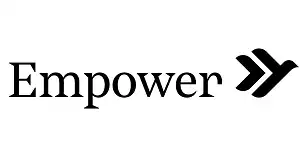 Empower
Empower is an easy-to-use mobile banking app that monitors your finances. If you're looking for an app that will help you save, while also letting you budget and monitor your progress each month, Empower is worth considering.
Pros:
Tracks spending to compare vs. budget

Cash Advance

Automatic Saving
Cons:
Fees apply

No remote deposit
Get App
Empower is a financial technology company, not a bank. Banking services provided by nbkc bank, Member FDIC. | ¹ Eligibility requirements apply. | * Early access to paycheck deposit funds depends on the timing of the employer's submission of deposits. Empower generally posts such deposits on the day they are received which may be up to 2 days earlier than the employer's scheduled payment date. Cashback deals on Empower Card purchases, including categories, merchants, and percentages, will vary and must be selected in the app. Cashback will be applied automatically when the final transaction posts, which may be up to a week after the qualifying purchase.
What is Empower?
Empower is a San Francisco-based financial services company that specializes in helping consumers save and reduce spending. When you sign up for Empower, you get access to a mobile app that monitors your spending and helps you stay on budget each week or month.
There were three standout features that stood out to me when I joined Empower. First was the AutoSave feature, which automatically sets money aside for me each week only when I can afford to do so. I set a goal of just $40 a week and Empower saved the money for me without me even missing it.
I also loved the budgeting feature, which made it easy for me to set targets and know when I was getting close to reaching them, thanks to alerts. The result is that I'm now far more aware of how I spend money each month and I won't overspend.
Third, is Empower Cash Advance which gets you access to up to $250¹ when you need it. There's no interest, no late fees, and no risk to your credit.
How does Empower work?
Empower is only available through an iOS and Android app. You can input your mobile number on the website for a link or go directly to the Apple or Google Play store. Once you have the app, you can start setting up your account.
Empower will walk you through setting up your account and linking your bank account. But first, they'll need to collect some basic information from you.
First, Empower needs to verify your phone number. You'll be texted a code that you'll need to input before you can move to the next step.
Now it's time to input some information about you, including your name and date of birth.
Now it's time to link your bank account. If you have multiple accounts, you'll need to choose the primary account which is your main checking account where you deposit your paycheck, pay your bills, and make your everyday purchases via credit or debit card. This is so that Empower has a more complete, accurate snapshot of your cash inflows and outflows so they can share with you actionable, personalized insights and tips about your money.
The next screen shows a list of the most popular bank accounts, but you can also search for your bank if you don't see it there.
Once you choose your account, you'll just need to enter your user ID and password to connect everything. Then you can sign up for the Empower Card which will get you access to features like up to $250 Cash Advance¹, up to 10% cashback*, and early access to your paycheck*.
Empower features
With so many financial apps available, it can be tough to choose one. Here are a few features that set Empower apart from competitors.
Cash Advance
Empower offers an interest-free safety net to tide you over until your next payday, floating you up to $250 when you're stuck.¹ There's no interest, no late fees, and no credit checks, but eligibility requirements do apply. Here's how it works: the advance can be sent instantly to your external account for a small fee or better yet, to the Empower Card for free. Repayment of your Cash Advance is easy and will be taken out automatically from your next direct deposit.
Empower Card
This is the only card you'll ever need. The Empower Card has no overdraft fees, no insufficient funds fees, and no minimums. Plus:
Access Cash Advance of up to $250¹
Get paid up to 2 days faster*
Score up to 10% cashback*
For cashback, simply use your Empower Card at qualifying merchants. All you have to do is select the available Perk in the app and tap on an offer to activate it. You can earn cashback on things like groceries, fuel, food delivery, and much more.
Automatic Savings
Tell Empower how much you want to save each week, and Empower will automatically set that money aside for you when they detect you've got excess cash. The app monitors your spending and determines when to move small amounts of money over to ensure you meet that weekly goal.
Budget categories and Spend Tracking
Empower makes budgeting effortless for your unique lifestyle. You can easily set up custom categories and plan weekly or monthly spending amounts. We all know monitoring your spending is the hardest part. The app will automatically track your spending and will give you timely updates on how you're tracking to your spend limits so you'll never over spend.
Pricing for Empower
Empower is free for the first 14 days, then $8 per month to continue accessing all of the money management features in the Empower app. You will have helpful features like Cash Advance, Automatic Savings, easy budgeting and Spend Tracking, and smart recommendations.
My experience using Empower
My first introduction with how easy Empower was to use was through the setup. Linking to my bank account couldn't have been easier. Once the connection was made, I could see, at a glance, my current bank balance and recent transactions.
It was also surprisingly easy to set and adjust my weekly savings goals. I kept it low, at first, but even $10 a week can add up over time. You'll need to give this feature a little time to kick in, though. Empower monitors your habits and learns when it's the best time to move small amounts over. At first, it was noticeable, but over time, I forgot the money was coming out. Once Empower had gotten to know my spending habits, I gradually began to increase the AutoSave amount until I was saving $50 a week.
Setting up my budget was also surprisingly easy. You just choose your category, then set a spending limit per week or month. For example, I set a goal of $50 per week on dining out. As I spend throughout the week, Empower monitors my restaurant purchases and lets me know when I'm nearing that $50 limit so I can pull back.
Overall, I loved that Empower tracks everything for me. Now I'm on top of my monthly spending and not only reducing spending, but putting more money aside for those little unexpected emergencies. I also love that with the Empower Card, if I ever need extra funds, I can access an interest-free Cash Advance of up to $250¹, and the funds in my paycheck are available up to two days early*.
Who is Empower best for?
Anyone strapped for cash
Empower is great for anyone in need of fast cash. Empower will float you up to $250 when you're in a jam.¹ No interest, no late fees, and no credit checks. You'll also be able to get funds from your paycheck up to two days early*.
Aspiring savers
It's important to save, but it's hard to squeeze even a few bucks out when your bills increase but your paycheck stays steady, year after year. What I love about Empower is that it finds the money and sets it aside on its own. I don't even miss it, as long as I keep my weekly savings goal fairly low.
Consumers who don't like using multiple apps
The Empower app makes personal finance easy to track in an easy to use app. You no longer need multiple apps for budgeting or saving since all those features are easy to use in the Empower app.
Who shouldn't use Empower?
Desktop bankers
Unfortunately, Empower only works through an iOS or Android app. You won't have the option of accessing your account via desktop. If you don't have a smartphone, or you simply prefer to manage your money on your computer, this won't be the app for you.
Pros
Automatic Saving and the Empower Card — You decide how much money you want to save each week and simply choose the checking account you want to transfer from. Plus, the Empower Card has no overdraft fees, early payday and cashback*.
Spend tracking — Empower monitors your spending, comparing it to the budget you set, and letting you know in real-time how you're doing.
Cash Advance — Empower floats you up to $250 when you're stuck with no interest, no late fees, and no credit check.¹
Cons
No remote deposit — The lack of mobile deposit is an inconvenience for frequent check depositors.
Fees — Empower isn't fee-free, but the perks are well above what you get with many free options.
The competition
Empower isn't the only app that can help you learn to budget and save. Two of its biggest competitors are included below. Here's how they compare:
| | Cost | ATM fee reimbursement | Notifications | Security |
| --- | --- | --- | --- | --- |
| Empower | $8 per month | N/A | Smartphone alerts regarding budgeting, spending, and smart recommendations | Industry-standard encryption and authentication measures |
| PocketSmith | Free for Basic; Paid tier plans offered | N/A | Email summary of financial activity; budget alerts via email | Two-factor authentication |
| Empower (previously Personal Capital) | 0.89% for the first $1 million | N/A | Daily or weekly performance reports based on the settings you choose | Industry-standard encryption and authentication measures |
Empower vs PocketSmith
Like Empower, PocketSmith links to your bank account and monitors your spending. It does not, however, hold money that you can access later, as Empower does with its AutoSave feature.
PocketSmith
PocketSmith is an app that acts somewhat like a financial personal assistant. It helps you manage and organize your expenses in a way that allows you to understand your complete financial picture.
You can understand where you spend and then create a financial plan to better organize your spending.
Offer: Use our link for a coupon to get 50% off a monthly subscription for the first two months!
Pros:
Excellent budgeting features

Comprehensive financial dashboard

Links with multiple accounts
Sign Up Now
One benefit of PocketSmith is its forecasting future. As you're creating your budget and planning out your spending, you can look forward and see how your everyday decisions have an impact on your future finances.
» MORE: Sign up for PocketSmith or read our full PocketSmith review.
---
Empower vs (formerly Personal Capital) Empower
Empower – previously known as Personal Capital – is a good option if part of your financial strategy includes investing but you also want help with budgeting and saving while managing your investments.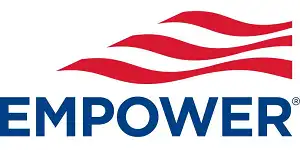 Empower
Empower is a hybrid digital wealth management company and finance app. In addition to paid investment management and advisory services, it offers a number of useful free tools to help with everything from net worth tracking to saving and retirement planning.
Pros:
Easy-to-use app

Great security, including two-factor authentication

App is completely free to use
Cons:
Wealth management fees can be hefty

May be subject to upsells
Sign Up Today
Empower Personal Wealth, LLC ("EPW") compensates Webpals Systems S. C LTD for new leads. Webpals Systems S. C LTD is not an investment client of Personal Capital Advisors Corporation or Empower Advisory Group, LLC. | Personal Capital is now Empower.
You'll link to your accounts and let the tracking begin. But you'll also get the benefit of planning and monitoring your savings accounts. Tools include a retirement planner, which lets you set targets and work toward hitting them, and an education planner to help you save for future education expenses. Overall, this is a better tool to use if you're ready to get serious about planning for the future.
» Sign up for Empower today or read our full Empower review.
Summary
Empower puts the power of controlling your finances in your hands. If you're looking for an app that will help you save, while also letting you budget and monitor your progress each month, Empower is worth considering.