PocketSmith may be the perfect budgeting app for you if you've suffered financial blows due to lack of organization and planning in your finances. PocketSmith can help you avoid getting hit by unexpected or undesired fees, interest or penalties. It works with numerous bank accounts and offers useful tools you can benefit from like forecasting.
With decades of experience at play, our editorial team stays updated with constant research on the best personal finance products. When evaluating apps, including those with tools for budgeting, we weigh plans and pricing, how features may apply to the personal goals of our readers, and compare across similar apps in the same space to provide much needed context with our own shared experience.
PocketSmith
PocketSmith is an app that acts somewhat like a financial personal assistant. It helps you manage and organize your expenses in a way that allows you to understand your complete financial picture.
You can understand where you spend and then create a financial plan to better organize your spending.
Offer: Use our link for a coupon to get 50% off a monthly subscription for the first two months!
Pros:
Excellent budgeting features

Comprehensive financial dashboard

Links with multiple accounts
Sign Up Now
What is PocketSmith?
PocketSmith is a budgeting and personal finance software. The PocketSmith app acts somewhat like a financial personal assistant. It helps you manage and organize your expenses in a way that allows you to understand your complete financial picture.
There are also predictive features like forecasting that help you weight the pros and cons of making certain financial decisions.
PocketSmith pros & cons
Pros
Variety of features — Excellent budgeting features.
Financial dashboard — You can see your whole financial life in one place.
Multiple accounts — Links with 12,000 banks and financial institutions worldwide, automatically recording daily transactions alongside their portfolio balance.
Cons
Expensive — Cost can be high for have all features included.
PocketSmith features
The app has a pretty feature-rich list of capabilities. There are some notable ones you should know about.
Accounts and transactions
PocketSmith integrates with over 12,000 financial institutions worldwide. You can import your financial data into the PocketSmith app quickly and easily. There's never a need to manually download, import or export files.
Once your data is synced from your financial institution into PocketSmith, you can find and organize your transactions as needed. This way you can categorize and label transactions to get an idea of how you are spending your money.
Budget and planning
This is where the "money magic" happens. A spending plan, a.k.a a budget,  that you create and stick to can do wonders for your finances. PocketSmith can take your budgeting information and forecast daily bank account balances as far as 60 years into the future!
You can create realistic budgets for time frames that suit your lifestyle — daily, weekly budgeting, monthly or whatever works for you. You can schedule bills in your calendar and create "test decisions" to see how they will impact your financial forecasts.
Reporting
The PocketSmith app has a dashboard where you can see all your "financial key metrics" like your net worth and spending activity.
You can also see how your spending compares to your expenses with reports you can view over specific time periods. Your cash flow statement can also be found here and is automatically updated as you receive income and spend money.
Security sharing and communications
With all the data breaches happening these days, it's good to know that your data is secure when you are interacting with PocketSmith. The platform uses two-factor authentication which means you'll have to verify your identity with at least two steps. PocketSmith requires you to enter both your password and a code sent to your phone to access your account. This can help protect your sensitive financial data from theft.
You can also give access to your account to a trusted third party. They must also be a PocketSmith user and can be anyone you know and trust like an advisor, friend, or family member.
Email notifications are built into the app and can be customized to your preferences. With these notifications, you can get updates on your financial account balances, get reminders on upcoming bills or expenses and see where you stand with your budget allocations
Finally, if you've been using Mint.com to track your expenses, PocketSmith makes it easy to move your data over with the Express Migration tool.
PocketSmith plans and pricing
PocketSmith has four tiers of pricing: Free, Foundation, Flourish and Fortune.
» Special Promotion: Get 50% off the first two months of PocketSmith Foundation with our link
Free
This level gives you free access to some of the app features at no cost, though there are some limitations.
Automatic bank feeds
Manual imports
2 dashboards
12 budgets
2 accounts
6 months' projection
Foundation
This level is $14.95 billed monthly or $9.99 per month if you pay for the entire year up front. Here's what you get with a Foundation level subscription to PocketSmith:
Automatic bank feeds
Email support
6 connected banks from 1 country
6 dashboards
10 years' projection
Unlimited accounts
Unlimited budgets
Flourish
This is when it begins to get a little pricey. The Flourish level with PocketSmith is $24.95 when billed monthly or comes down to $16.66 when billed annually.
Automatic bank feeds
Email support
18 connected banks from all countries
18 dashboards
30 years' projection
Unlimited accounts
Unlimited budgets
Fortune
This is the highest level of subscription with PocketSmith advertised for the financial expert. It's $39.95 billed monthly or $26.66 a month billed annually.
Automatic bank feeds
Priority email support
Unlimited connected banks from all countries
Unlimited dashboards
60 years' projection
Unlimited accounts
Unlimited budgets
Who is PocketSmith for?
PocketSmith is for the person who likes to keep a handle on their finances at all times and at times may be unable to due to workload or other reasons.
Those who want to stay on top of their finances
If you get anxious not knowing how a financial decision will affect your life—days, weeks, or even years from now, then PocketSmith could also be a helpful tool. Being able to forecast your financial future can certainly help you make better decisions in the long run.
Being able to log into the app and receive email updates can be a valuable tool for someone looking for more predictability when it comes down to their financial life.
Those who have a lot to manage
Another ideal user might be the person who has a lot going on—three retirement accounts, 14 non retirement investment accounts, two rental properties, a business, and a host of other bank accounts that require tracking. This person could benefit from being able to look at all their accounts at a glance.
PocketSmith's forecasting function could help them avoid cash crunches and make better, more informed decisions about taking on financial commitments and spending for the different parts of their business or personal life.
Is PocketSmith safe?
Yes, PocketSmith is safe. User connection to PocketSmith is always encrypted meaning your device and PocketSmith's network proceeds uninterrupted. Your data is also stored in the same mannerism. Bank feeds with PocketSmith are read-only so nothing can be transferred.
PocketSmith offers two-factor authentication to all users, for all subscription tiers including the free option. When enabled, an additional code generated by an authenticator app on your phone or other device will be required in order to log in to PocketSmith.
How does PocketSmith compare to other financial apps?
The edge that PocketSmith seems to have with the paid product is the ability to import unlimited financial accounts into the app and forecast bank balances up to 60 years into the future. For the extreme control freak who needs to know what their bank balance will be in that far out, there could be some value in paying the highest tier.Aside from that, the decision-testing might be the real winning feature. To understand how a vacation, car purchase or simple trip to the grocery store for gourmet cheese can affect your financial life in the next calendar year, then PocketSmith could be a necessity.
The competition
We rank PocketSmith as one of the best budgeting apps available right now. These don't always offer a free version so trying those that do or test-driving budget apps with a free trial may work out for you if you're considering PocketSmith or one of the competitors.
PocketSmith vs Empower
Empower, formerly known as Personal Capital, offers a variety of features to that makes it one of the best free tools for investment management and also budgeting.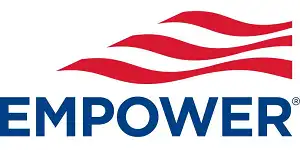 Empower
Empower is a hybrid digital wealth management company and powerful finance app. In addition to paid investment management and advisory services, Empower offers a number of free tools and calculators to help with everything from net worth tracking to saving and retirement planning.
Pros:
Easy-to-use app provides financial 'big picture'

Tools and calculators are completely free to use

Great security, including two-factor authentication
Cons:
Wealth management fees can be be high

May be subject to upsells
Sign Up Today
Empower Personal Wealth, LLC ("EPW") compensates Webpals Systems S. C LTD for new leads. Webpals Systems S. C LTD is not an investment client of Personal Capital Advisors Corporation or Empower Advisory Group, LLC. | Personal Capital is now Empower.
The basic premise of Empower, formerly known as Personal Capital, is pretty straightforward: link up your bank account, and the app tracks your spending. You can then view the results.
Empower also offers a free Monthly Budget Calculator that is great for creating a monthly budget and tracking your progress. It can help you calculate your range of expenses, track spending, and set goals for how you want to use your money. The more accounts you link, the clearer your spending habits will be.
» MORE: Read our full Empower review
PocketSmith vs YNAB
You Need a Budget (YNAB) is a very popular budgeting software/app program that helps ensure your expenses, even those non-recurring, are accounted for.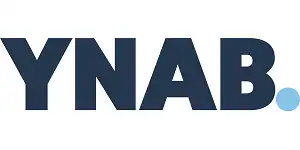 YNAB
You Need a Budget (YNAB) is more than a software program; it's a lifestyle. Whether your goal is to get out of debt, break the paycheck-to-paycheck cycle, grow your savings accounts, or all of the above, YNAB's theory is that giving every dollar "a job" can help.
Offer: Try YNAB Free for 34 Days today.
Pros:
Easy to get started

Both shared and manual account linking

No spammy advertising or upsells
Cons:
There is a learning curve for best use

Monthly or annual fee applies
Try YNAB Free
YNAB offers features that let you work on your budget across multiple devices, and with a partner.
First, connect your bank with YNAB and that will allow YNAB real-time sync with your finances. Setup with YNAB is easy (though it may take some time to master) with the ability to set up multiple budgets and split transactions. There's goal tracking to prioritize your spending and track targets with a display for progress. Plus, get spending and net worth reports along the way.
YNAB costs $14.99/month or $99/year with no free option like some other budgeting apps but, despite the fee, it may ultimately be the best option for some, like people who overspend or stress about their finances.
» MORE: Check out our full YNAB review
Summary
The folks at PocketSmith have felt the pain of managing finances and created a solution to help understand and manage money better.
At the end of the day, this is another financial decision you'll have to make…to PocketSmith or to not PocketSmith. If you've suffered huge financial blows or even been charged for something you forgot to cancel due to lack of organization and planning in your finances it might be a totally worthwhile investment to help you get back on track.
» Special Promotion: Use our link to get 50% off the first two months of PocketSmith Foundation today!