YNAB is an excellent app for people who have repeatedly mishandled their finances in the past and/or are in a shared financial situation, like a marriage. YNAB helps you set a monthly budget in a way that actually teaches you about money management while helping you stay on target and potentially saving you thousands.
With over 500 financial service reviews published since 2006, our editorial team has decades of experience researching the best personal finance products, including the best apps for budgeting. When evaluating apps, we look at cost (free may not always be best), how they fit with personal goals, and what value is ultimately offered. Continue reading to find out why we're such big fans of YNAB.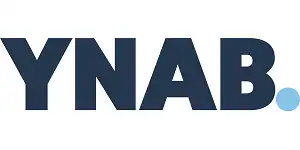 YNAB
You Need a Budget (YNAB) is more than a software program; it's a lifestyle. Whether your goal is to get out of debt, break the paycheck-to-paycheck cycle, grow your savings accounts, or all of the above, YNAB's theory is that giving every dollar "a job" can help.
Offer: Try YNAB Free for 34 Days today.
Pros:
Easy to get started

Both shared and manual account linking

No spammy advertising or upsells
Cons:
There is a learning curve for best use

Monthly or annual fee applies
Try YNAB Free
What is YNAB?
You Need a Budget (YNAB) is a budgeting app/software program that can be used on a regular computer or mobile device. It's also a lifestyle, as it requires you to take a proactive approach to budgeting. You'll give every dollar a job and then adjust as needed between paydays/inflows of money. In addition to the app, YNAB is also a financial education company, with tons of useful blog articles and free workshops to help you use the app more efficiently and reach your goals.
Cost: $14.99/month or $99/year (with a 34-day free trial)
Link to bank account? Yes
Best budgeting features: You can "give every dollar a job," so ALL of your money will be budgeted
In my experience, there's a bit of a learning curve when you first start using YNAB, but it's totally worth it to keep going. You can even do a budget restart if you need to (I did).
How to use YNAB
Head to the YNAB sign-up page. Your YNAB journey begins with a free 34-day trial when you use our link. I appreciated the fact that they didn't ask for a credit card at sign-up.
Once you put in your email and create a password, you have to agree to the Terms of Service.
Then you'll answer some questions about your circumstances and reasons for trying YNAB. And that's it. You're all set and ready to start budgeting. Quick and easy.
The first step is to add a bank account, which can be linked or unlinked. Personally, I linked mine for easy transaction importing, but since YNAB's approach is all about being proactive, you can manually add a starting balance and each transaction. This is also good for anyone who feels uncomfortable sharing their bank account login information in spite of YNAB's security measures.
You can add a variety of accounts, for both budgeting and tracking. To be honest, I haven't found the tracking feature to be that useful (I prefer Mint's dashboard for watching my retirement account grow). To keep it simple, just start with a checking account. You'll give it a nickname and enter a starting balance.
You'll see default budget categories, but you can delete anything that doesn't apply to you and add categories as needed. For example, I created a "homemaking" category for getting pictures framed, buying holiday decorations, and other expenses related to preserving family memories and making our house feel like a home. 
Pros & cons of YNAB
Pros
Easy to get started — While there are plenty of features to explore, you don't have to learn everything to set up your account and start budgeting.
Subscription renewal reminder — YNAB will email you a whole week or so before your subscription is set to renew.
Manual account linking — For people who don't want to share their account login with budgeting software, YNAB provides a manual option.
No advertising — Since you're paying for YNAB, they don't use your data to make targeted offers for credit cards and other financial products. Maybe it's not the biggest deal in the world, but I do find the lack of ads refreshing.
Cons
No free version — You have to pay for it if you want to use it past the 34-day trial.
Learning curve — You can get started right away, but if you want to get the most out of YNAB, which we recommend, you'll need to spend some time reading or watching workshops.
How much does YNAB cost?
YNAB offers a monthly or annual subscription after a 34-day free trial.
$14.99/month.

$99/year.

Taxes may apply.
The annual option would come to only $8.25/month and save you $80 annually. The return on said annual subscription, according to YNAB survey responses, is $600 saved by new budgeters by their second month using YNAB and $6,000 saved by new budgeters in their first year. YNAB hosted a debt-payoff challenge in 2021 and the average YNAB customer paid off $8,000 during the event. YNAB can potentially provide you a serious return with less stress and more control.
» Sign up for YNAB with our link and you'll get a 34-day free trial.
YNAB features
There are plenty of free budgeting apps out there. Here's what sets YNAB apart and, in my opinion, makes it worth paying for.
Working balance
Whether you link your bank account to YNAB or add transactions manually, you don't just see your current available balance (as shown in your online or mobile banking app). Instead, YNAB takes your cleared (available) balance and subtracts any transactions you've logged (such as a check you wrote) that haven't hit your bank account yet.
Cleared balance – uncleared balance = working balance

This is how much money you actually have. Use your working balance to make spending decisions and you'll avoid overspending your account before a check or recurring payment is processed.
To be budgeted
One of YNAB's basic rules is to "give every dollar a job."
The "To Be Budgeted" box at the top of your budget display shows you how much money has come into your account that hasn't been assigned a job in your budget yet. The goal is to always have TBB at $0.00. This means every cent has been allocated to your regular expenses and priorities. It doesn't mean that every dollar has been spent.
For example, let's say you add $100 each to your auto maintenance and vacation categories. That money will remain in your checking account but you won't spend it because you're budgeting with YNAB, not making spending decisions based on your available balance.
Setting money aside for both the inevitable (a car repair) as well as the desired (a week at the beach) will keep you from frittering your extra cash away on takeout dinners and other impulse spending that doesn't reflect your true priorities.
Age of money
The Age of Money feature shows you how long you've had your cash without spending it. If your money ages beyond 30 days, you've officially graduated from living paycheck to paycheck.
This is one of my favorite features, as it helped me grasp the importance of not spending every cent and building a cushion instead, not just in savings and retirement accounts, but also in my checking account.
Goals
You can set a monthly goal for each of your spending categories. For example, if you want to save $1,000 for a vacation in 10 months, you'd set a monthly goal of $100 to keep yourself on track.
What I found particularly helpful is the "Payoff Balance by Date" function of goals for credit card accounts. It's one thing to think, "I'd like to be debt-free by X date," but is it actually feasible?
With YNAB, you put your balance payoff date into their calculator, which then tells you how much you'd need to pay each month.
You can then decide if that's reasonable, or if you should make extra money on the side to meet your goal. If not, you can choose a payoff date goal that fits your budget. 
Wallet
To ensure your budget reflects every last cent you bring in and spend, you can add a cash account called "Wallet" to your ledger. Simply manually enter any cash you earn or are gifted, as well as what you spend it on.
This could be especially helpful for people working in hospitality, restaurants, and other professions in which cash tips or wages are paid.
Reports
This feature provides a big-picture view of your spending habits and finances. You can see how much you spent in each category over a certain period of time.
Depending on how many accounts you link for tracking, you can see your total net worth of assets minus debt.
My YNAB experience
One side perk of being a personal finance writer is learning about every new budgeting system, high-interest savings account, spare change investment app, and so on. Once I'd read enthusiastic reviews of YNAB in a few different places, I decided to try it for myself.
Here are the five most important lessons I've learned:
1. Checking account balance ≠ spending money
I used to simply check how much money was in our joint account when I wanted to know if I could afford to sign the kids up for a new activity or pay someone to paint our bedroom.
If there was enough cash in there, I'd spend it. A few days or a week later, my husband would ask why I'd spent money on x when y bill was scheduled to come out later in the month.
2. Give every dollar a job
The YNAB system actually looks a lot like my father-in-law's handwritten ledger. He has categories for "next car," "home repairs," etc. His actual checking account balance has nothing to do with how much he spends on a dinner out when we visit — that's dictated by the "Fun Money" category in his ledger.
YNAB essentially digitizes this, helping me see that I shouldn't spend on home improvement until I've saved enough in that category.
3. All credit card charges should be budgeted
One of my favorite things about YNAB is how it holds you accountable for credit card spending. If you currently carry a balance, you can set up a payoff goal and YNAB will help you stay on track for the necessary monthly payments.
It also includes all of your card charges in the "transactions to be categorized" ledger. That cured me of the delusion that credit card spending was somehow separate from my family's regular budget.
4. Spend way below your means
By reminding me to set money aside for car repairs, medical bills, and the other "unexpected" expenses that are really just inevitable over the course of a year, YNAB has helped me see how far below my net income I should really be spending.
A separate emergency fund is fine, but I now see how much of a cash cushion I should have in my checking account. Done correctly, YNAB eliminates the need for a separate emergency fund or other type of savings account, unless you want one.
5. Change doesn't happen overnight
When I was young and making a lot less money, I cut my spending naturally. My friends were mostly of the liberal arts variety, too; we didn't have money to blow on drinking in bars or eating at expensive restaurants. So, we cooked together and shared large bottles of cheap wine in each other's apartments.
Somewhere along the way that changed. It's like we all progressed through "lifestyle creep" at the same pace. Now, my biggest expenses are related to my kids, like the aforementioned preschool/childcare costs. There's only so much I can do about that without quitting my job or putting my kids in an unlicensed facility.  
However, I'm embracing the "change happens slowly" mantra. After temporarily giving up on YNAB before I returned to it to write this article, I'm making a daily habit of checking my budget and categorizing my spending. I see the change in my attitudes toward money and everyday spending habits. Eventually, that will translate to more dramatic changes in my finances as I pay off debt and amass that cash cushion.
Who should use YNAB?
People who overspend
For many of us (myself included), 'mental budgeting' isn't a strong or concrete enough framework to deter overspending. Using YNAB will make you more aware of how much money you actually have, where it's going, and what you need to change to stop running out of money before the next paycheck.
Couples
If you're trying to budget together (as opposed to letting one person manage the money), YNAB can give you a neutral picture of your budget and money. This may help you avoid arguments and other strong emotions many of us have about spending. It can also empower you to make choices together and celebrate as a team when you reach a specific goal.
Debtors
As mentioned earlier, the Goals feature is a useful tool for figuring out how much you need to pay monthly to pay off a balance by a certain date. This replaces the hazy sense of "someday" I'll be debt-free with "I'll pay off my student loan by January 2025."
Those with finance-induced stress
Budgeting can benefit both your financial and psychological well-being by restoring your sense of control and agency.
If you feel limited by the info your checking and savings accounts provide, and/or if you don't have the patience for budgeting manually, paying for an in-depth, automated budgeting solution might be money well spent. $100 a year is worth a significant reduction in stress.
What are the drawbacks of YNAB?
It may not be necessary or affordable for someone living on a budget.
In my current stage of life, with a spouse to co-budget with and two children to support, YNAB helped me get a handle on my complicated finances. But the less money you have, the more aware you are of every cent you have, because there's no room to mess up. And while I think everyone could get something out of YNAB, It may not be for for someone truly living on a shoestring budget.
If you're trying out budgeting apps for the first time and your financial situation is relatively straightforward (e.g., you're single with no children), experiment with a simple, free budgeting app first before you allocate money to an all-encompassing app like YNAB.
The competition
YNAB isn't the only budgeting software/app. There's a whole list of best budgeting apps we recommend and some may be better options for you.
We really like YNAB but here are some of those competitor options if $14.99/month or $99/year is above your current price range.
YNAB vs Simplifi
Simplifi not only links to your checking and credit card accounts but also to your loans, savings, and investment accounts – even your 401(k). This means you can see your whole financial picture in one place, which can be very motivating as you work to make changes to your spending habits.
Simplifi by Quicken
Simplifi by Quicken delivers a fresh personal finance app from an undeniably trustworthy brand to keep up with all of your money in one easy-to-use interface.
You won't have to spend time bopping from account to account just to see where your finances stand. Instead, you can log into Simplifi to see the big picture at a moment's notice.
Offer: Get 50% off your annual subscription vs. monthly and 30-days risk-free!
Pros:
Provides extensive financial reports

User friendly experience

No ads
Cons:
No free version

No credit score insights
Learn More
Cost: $5.99/month with an offer to save annually (+ 30-day free trial)
Link to bank accounts?: Yes
Best budgeting feature: You can see your whole financial picture in one place.
Simplifi was created by Quicken which is a powerhouse in the world of financial software. The Quicken products have been used by over 25 million people over four decades. You know you are in good hands.
» MORE: Sign up for Simplifi by Quicken or read our full Simplifi review.
YNAB vs PocketSmith
PocketSmith helps you build better financial habits through a timeline that includes your past and present behaviors. You can see how far you've come, as well as where your finances will likely be months and years into the future. This visualization can help keep you motivated as you budget and save.
PocketSmith
PocketSmith is an app that acts somewhat like a financial personal assistant. It helps you manage and organize your expenses in a way that allows you to understand your complete financial picture.
You can understand where you spend and then create a financial plan to better organize your spending.
Offer: Use our link for a coupon to get 50% off a monthly subscription for the first two months!
Pros:
Excellent budgeting features

Comprehensive financial dashboard

Links with multiple accounts
Sign Up Now
Cost: Free for basic features and paid plans start at $9.99 per month
Link to bank accounts? Yes
Best budgeting features: A personalized dashboard where you can see all your "financial key metrics" like your net worth and spending activity
With PocketSmith, you can connect to your financial institution to track spending. The budget-setting feature helps you see the impact your spending will have in future years. PocketSmith is a great app, but if you aren't interested in seeing your finances on a timeline, you may be better off with YNAB.
» MORE: Sign up for PocketSmith or read our full PocketSmith review.
YNAB vs MoneyPatrol
While MoneyPatrol packs in the usual budgeting and tracking features, what stands out most is its use of data. This technology gathers insights that help you learn how to improve your financial standing.
Cost: $59.99 per year (after a 15-day free trial)
Link to bank accounts? Yes
Best budgeting features: You can set a spending projection for each expense, and since your spending is monitored, the platform will know when you exceed that budget
Although budgeting and insights are part of MoneyPatrol, the app is really geared toward helping you track your spending. In the process, you'll learn more about your habits so that you can make adjustments in order to reach your goals.
» MORE: Sign up for MoneyPatrol our full MoneyPatrol review.
Summary: Is YNAB worth using?
Since there are plenty of free budgeting apps and tools out there, you may wonder why you should pay for YNAB.
As is often true with personal finance, the answer depends on your temperament and situation. Some people can stick to a new budget or habit without external accountability. For me, the cost is worth it because:
I think YNAB offers a superior product to comparable free options.
Knowing I'm paying for it encourages me to use it, just like my gym membership.
» Try YNAB free for 34 days today.
Read More: