The best stock market tracking apps and websites can help you follow the fluid financial markets and potential impacts they have on your portfolio. If you invest and manage your own portfolio, then being in the know while filtering out the noise can be important.
Yahoo Finance has a long history of being a leading provider of market data, offering free stock quotes, up-to-date news, and international market data. Yahoo Finance is the gold standard of free market monitoring for the average, everyday investor.
Overview of the best stock market tracking apps and websites
Yahoo Finance: Best for beginners
Yahoo Finance is one of the best options out there for researching a ticker and tracking the basics of the market, especially for beginners.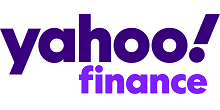 Best for: Beginner investors or anyone looking for a powerful, cost-effective market monitoring solution
Cost: Base (Free), Lite ($20.83/mo., billed annually), Essential ($29.16/mo., billed annually)
Personally, Yahoo Finance is the first place I go to get a basic overview of a stock, company, or important market news. It continues to be one of the leading providers of market data and has been in existence for a long time. In addition to one of the best financial newsfeeds out there, it also offers free basic charts, company profiles, and basic company financial information. For the average investor, this is most of the data you'll need.
For those who want a bit more, Yahoo Finance also offers paid tiers of their platform that provide you with advanced charting for technical analysis, advanced portfolio analytics, individual stock analysis, a premium blog, and live customer support chat. There's typically a trial period (usually 14 days) offered for these Plus Plans so you can get a chance to try them out free. To avoid being charged the recurring subscription fee, cancel before the noted free-trial period ends.
» MORE: Try Yahoo Finance.
Morningstar: Best for budget-conscious investors
Morningstar offers a variety of products to professional and nonprofessional investors, specializing in in-depth analysis of stocks and mutual funds. It's best for investors who want to understand the fundamentals behind every investment.
Best for: Budget-conscious investors looking to dive deep into analysis on funds, stocks, and other types of broader market research
Cost: $34.95 monthly or $249 for an annual term for Morningstar Investor
Morningstar
Morningstar is an industry leader in financial information and investment industry activity. The company offers a variety of products to professional and nonprofessional investors, specializing in in-depth analysis of stocks and mutual funds. It's best for investors who want to understand the fundamentals behind every investment.
Offer: Get $50 off a Morningstar annual subscription ($199 instead of $249) when you use our link!
Pros:
High-quality investment research and data

Variety of useful, helpful tools

Independent analysis
Cons:
Annual membership can be pricey
Sign Up
Initially, Morningstar focused on reviewing mutual funds, but it added stocks to the review roster a few years ago. Today, Morningstar is an industry leader in financial information and investment industry activity. Morningstar's rating system is known throughout the investment community. There's even a free set of newsletters delivered by email directly to your inbox with an additional newsletter exclusively for paid subscribers.
With Morningstar Investor, you gain access to the work of independent investment analysts, comprehensive stock and mutual fund ratings, investment screeners, and its proprietary portfolio X-Ray solution. With all the tools and capabilities, Morningstar Investor could easily be an individual investor's go-to place for some of the best research, commentary, and analytics that will help them keep tabs on what is happening in the market and how such events could impact their portfolio. If you are interested in Morningstar Investor, but aren't sure it's for you, there is a free trial available to test things out. Plus, if you sign up via our link for Morningstar you'll get a discount.
» MORE: Sign up for Morningstar or read our full Morningstar review.
Seeking Alpha: Best for investors of all types
Seeking Alpha is a go-to place for well-written stock and market analysis from over 17,000 contributors over the years that's best for investors of all types.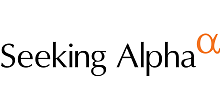 Best for: Investors of all types looking for a way to easily follow what's happening in the market and engage with broad investment research
Cost: Base (free), Premium (free trial, then $239 annually), PRO ($2,400 annually)
Seeking Alpha was founded in 2004 by a former Wall Street analyst who saw the gap in buy-side research. Until that point, most readily available research was generated by sell-side analysts such as investment banks. The service was built around allowing individuals to contribute their own analysis of stocks to help democratize the space.
Depending on the tier you sign up for, you can expect access to everything from stock analysis to email alerts, real-time market updates, newsletters, charting data, in-depth news and analysis, earnings and conference call recordings, alerts on analyst upgrades and downgrades, and much more.
Given its breadth of tools, analysis, information, and price point, Seeking Alpha can be helpful for any investor.
That being said, it's important to point out that Seeking Alpha does not provide specific stock recommendations. Instead, information and ratings on stocks are provided so you can make your own informed decision. And as with all investment research, it's important to take whatever you read with a grain of salt.
» MORE: Try Seeking Alpha or read our full Seeking Alpha review.
Also great
While you can just Google a ticker (multiple times a day) and see how a stock you're interested in is trading, you may want more. Whether you're just starting out or have years of experience, there are multiple app and website options out there you may not be aware of that may be a better fit for you.
TradingView: Best for experienced investors
TradingView is a more recent stock-picking and market monitoring provider that can be a good fit for both beginners and experienced active traders. It's especially popular among Twitter/X and Twitch users.
Best for: Active traders or more experienced individual investors
Cost: Basic (free), Pro ($14.95/mo.), Pro+ ($29.95/mo.), Premium ($59.95/mo.), Ultimate ($499.95/mo.)
TradingView incorporates extensive charting tools, social networking functionality, cross-market news flow, investor education, and market heatmaps, and gives users the ability to share and collaborate on their ideas with other active traders.
With over 30 million monthly site visits, and a growing brand in the space, the platform has become one of the top market monitoring and trading applications in the world.
Given how comprehensive and packed with unique tools TradingView is, it could definitely serve as any investor's best friend. For many, it's the leader in chart websites. For many others, however, TradingView can be overwhelming, especially for newer traders and those who are intimidated by the breadth of tools and resources available. Also, some aspects of its website can have poorly laid out information which makes things sometimes difficult to read.
» MORE: Try TradingView.
---
GuruFocus: Best for value investors
GuruFocus is a popular online stock market research tool that provides a combination of historical, financial and valuation data, powerful screeners, charts and comparison tools so investors can make smarter long-term decisions. Their front page states they've been serving "value investors since 2004."
Best for: Active traders, value investors, and those looking to follow the investment moves of market gurus
Cost: Base (free), Premium ($499 annually), Premium Plus ($1,348 annually), Professional ($2,398 annually), pricing depending on country
GuruFocus tracks the portfolio actions of influential fund managers. With over 40,000 daily users and 36,000+ premium subscribers, the service places a heavy focus on what stock market "gurus" like Warren Buffett, Bill Ackman, and Ray Dalio are doing so that users can make more informed investment decisions.
The site has significantly expanded the type of content it produces since first starting up in 2014 and now offers functionality like in-depth stock scans, forums, charts, financial industry articles, and broad market coverage. One of the platform's best features is its use of 13 F and D filings to show what major market participants are buying and selling. It also features lots of great investing video content geared to all types of investment styles.
» MORE: Try GuruFocus.
---
YCharts: Best for investors willing to spend
YCharts is a serious investment and market tracking provider that was founded in 2009. Its offerings are meant to help long-term individual value investors, RIAs, hedge fund managers, consultants, and sales professionals understand what is happening in the market and economy through data.
Best for: Investors with a budget to spend on more advanced tools that emphasize high-quality data, a leading user experience, and the ability to chart out almost anything
Cost: Standard ($3,600 annually), Professional ($6,000 annually­), Enterprise (custom-based on usage); pricing would need to be confirmed with YCharts team members
YCharts is a great solution for compiling investment research and economic data to help investors stay ahead of market movements with a personalized dashboard, intra-day pricing, and over a quarter million economic indicators. YCharts subscribers gain access to all financial benchmarks, can chart the data in visually appealing ways, and conduct analyses on what underlying drivers are. Users can slice and dice data over time and compare to stocks or more than 4,000 metrics, including economic data.
The company also offers a powerful stock screener that allows you to sort through all publicly traded companies based on whatever financial metrics are relevant to your investment strategy. While YCharts is a fantastic tool, it is not all that budget-friendly for individual investors.
» MORE: Try YCharts.
The competition
Investors may be happy with what they're using to track the stock market currently and favor a more personalized view of their financial "big picture." There's alternatives for that that allow you to track your portfolio, your net worth, and provide tools for other financial analysis.
Empower: Best to track your net worth and investments
Empower, previously known as Personal Capital, is an intuitive user-friendly must-try for anyone looking to better understand their holdings and current financial profile. It's one of the best options to track your net worth and investments.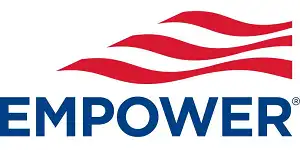 Empower
Empower is a hybrid digital wealth management company and finance app. In addition to paid investment management and advisory services, it offers a number of useful free tools to help with everything from net worth tracking to saving and retirement planning.
Pros:
Easy-to-use app

Great security, including two-factor authentication

App is completely free to use
Cons:
Wealth management fees can be hefty

May be subject to upsells
Sign Up Today
Empower Personal Wealth, LLC ("EPW") compensates Webpals Systems S. C LTD for new leads. Webpals Systems S. C LTD is not an investment client of Personal Capital Advisors Corporation or Empower Advisory Group, LLC. | Personal Capital is now Empower.
There's a couple tools in the Empower dashboard that make us big fans. First, the net worth tool and cash flow tracking. The Empower net worth report puts your balances, cash flow, and investment holdings in one place. It also integrates with the real estate website Zillow to provide daily updates on your property values. The second is the portfolio analysis tool. In the allocation tool, you're provided with how your holdings break down: Cash, international stocks and bonds, US individual stocks or bonds, and alternatives. This is explored visually regardless of where you hold the investment assets (in one of the best online brokerage accounts, your 401k, etc.).
We're also big fans of the retirement planner, where you can see if you're on track to retire as planned. You can adjust this tool and personalize it to see how different changes impact your retirement outcome. There's also a savings planner, a fee analyzer, and financial calculators (emergency fund, college savings, etc.) available in this free tool. Note that Empower does offer (and even each out if you're a user with over $100K in assets) their investment services and paid wealth management for a fee starting at 0.89%.
» MORE: Sign up for Empower or read our full Empower review.
How we picked the
best stock market tracking apps and websites
Here's how I decided which apps made the cut, and what you should look for when choosing your own market tracking app:
Functionality — There are a lot of financial and investment websites/apps out there but not all of them do a good job in terms of the data they have, and how everything is brought together. The providers in this list meet a certain level of practical application, which I've judged based on my experience working in capital markets, where we used some of the best financial data products like Bloomberg, FactSet, and S&P Capital IQ.
Pricing — Unless you're a professional investor working at a big bank or investment firm, you'll probably be concerned with cost. I've included several options that are either totally free or offer a free tier to get you going. For those that don't offer a free tier, there is often a short free trial period.
Credibility — You need to be confident in the quality of the data and the content you are consuming. Any investment app or website can look good if they've hired a good designer and developer to create it. What's more important is the track record and reputation of the app/site.
Mobile vs. desktop offerings — Market monitoring applications can be desktop-based, mobile-based, or both. Since many investors like to spend time reviewing the market both on the go and at their desks, I've ensured the ones that made this list are accessible via desktop, mobile, or both.
Who should use a stock market tracking apps and website?
If you are considering using a market monitoring service, it's likely outside of your current stock trading app or brokerage account. Maybe you want to more actively manage your portfolio or are aspiring to enter the investment industry as a career.
Since many of the market monitoring applications I've mentioned don't feature stock trading functionality, you'd use these in tandem with your brokerage account, to take your investment industry knowledge and trading activity to the next level.
Before you invest in one of these services, just remember that having more data won't necessarily make you a more successful investor!
What is a market monitoring app and website?
A market monitoring website or app brings together financial market news, stock or general investment research, screeners, economic news, portfolio analytics, and other financial market-related data.
They are primarily used by retail investors to keep track of all things shaping and driving the market.
Depending on the provider, these apps can be highly comprehensive and of professional quality — if you are willing to pay for it.
Market tracking apps vs. investment apps
While traditional stock trading and the best investment apps are great for following your individual portfolio and executing trades, they don't always offer the best tools for keeping track of what is going on across the market overall. They may not provide you with your personalized financial "big picture" as we alluded to above. The apps and websites I've listed above are most helpful for monitoring the market overall, versus managing your portfolio — as this would require integration with an investment broker, as is offered with Empower.
Summary of the
best stock market tracking apps and websites
Keeping your head above water in the stock market is hard. But there are lots of reputable and well-established solutions out there to help investors of all types keep up with the markets and how it might impact their portfolios or trading strategies. Choosing the solution that's right for you ultimately comes down to what your needs are, the type of investor you are, and your budget.
As primarily a passive index investor who doesn't trade very much, Yahoo Finance's free offering coupled with the free material that can be viewed on Gurufocus and YCharts does the trick for me. If I had some extra budget, I'd probably look to invest in a Morningstar subscription given its fund research and rankings.
No matter what you end up going with, be sure to try the free versions or trials (paying attention to when you have to cancel by) before you make a commitment. And never forget that more data doesn't equate to a higher likelihood of beating the market! Most investors not named Warren Buffett don't.