How's your budget looking? Are your investments growing toward your goals? How about that debt payoff plan?
If your first response to these questions is "I have no idea…" don't worry, there's an app for that. Several, actually.
Getting a clear picture of your finances doesn't have to be hard, and Empower and Quicken are two of the best apps that can help you stay organized (and sane) while putting together a financial plan. But the two apps are designed for very different users.
Empower vs. Quicken Summary
Empower
Quicken
Cost
Free for app users; paid accounts available for advisory services
$41.88-$119.88 depending on the version
Budgeting Features
Basic budgeting with expenses broken down by category
Create multiple budgets with unlimited expense categories

Set savings goals

Calendar/fiscal year budgeting

Investment Features
Retirement Planner and Fee Analyzer

Access to licensed financial advisors (paid service)

Track portfolio values over time (Deluxe)

Tax planning (Premier)

Access to Morningstar's® Portfolio X-ray® tool (Premier)

Available Via
Web app + iOS and Android
Desktop app + iOS and Android
Customer Service
Phone + in-person support at local offices
Phone support, live chat, and community forums
Empower, previously known as Personal Capital, is a free app that was launched in 2011, and was recently acquired by financial services provider Empower.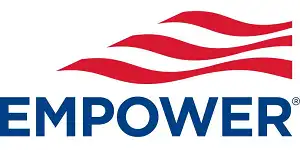 Empower
Empower is a hybrid digital wealth management company and finance app. In addition to paid investment management and advisory services, it offers a number of useful free tools to help with everything from net worth tracking to saving and retirement planning.
Pros:
Easy-to-use app

Great security, including two-factor authentication

App is completely free to use
Cons:
Wealth management fees can be hefty

May be subject to upsells
Sign Up Today
Empower Personal Wealth, LLC ("EPW") compensates Webpals Systems S. C LTD for new leads. Webpals Systems S. C LTD is not an investment client of Personal Capital Advisors Corporation or Empower Advisory Group, LLC. | Personal Capital is now Empower.
Some features of the app include:
Simple budgeting and spending overview
Automatic tracking of financial accounts
Retirement planning
Investment analysis
Savings goals
Net worth tracker
Empower Personal Cash™ is covered with aggregate FDIC insurance up to $5 million (up to $10 million for joint accounts) through their partner banks
Empower users with a $100,000 net worth (or higher) also receive personalized portfolio management services, including access to a dedicated, licensed financial advisor.
Empower is available online and as a mobile app for both Android and iOS phones.
Quicken is one of the oldest budgeting and expense tracking platforms around, offering a downloadable desktop application since 1983. Quicken is still available as a desktop application for both Mac and Windows, as well as a companion app for iOS and Android devices.
Quicken offers a comprehensive suite of money management tools, including:
Advanced budgeting tools with detailed reports
Full-service bill pay
Debt tracking, management, and planning
Automatic tracking of financial accounts
Tax planning
Home & property management
There are several versions of Quicken available as a subscription, with different features for each version. Subscriptions are billed annually.
Empower is a free app that doesn't charge any fees. Empower does, however, offer a premium investment management service through Empower Advisors, which charges an assets under management (AUM) fee for portfolio management, starting at 0.89%. Empower advisor services are only available to clients with $100,000 of investable assets (or more), with fee discounts available to clients with more funds to invest. Here's the fee breakdown:
| Assets Under Management | Annual Fee |
| --- | --- |
| $100K-$1M | 0.89% |
| $1M-$3M | 0.79% |
| $3M-$5M | 0.69% |
| $5M-$10M | 0.59% |
| Over $10M | 0.49% |
Quicken offers a subscription service, billed annually, with multiple versions of its software available. Each version offers access to different features, with a focus on different customer needs. Here's the pricing/feature breakdown of the different versions of Quicken software:
| Quicken Plan | Annual Cost | Features |
| --- | --- | --- |
| Starter | $41.88 | Monthly budgeting, automatic expense tracking, bill management, export to Excel |
| Deluxe | $59.88 | Additional features: Debt Reduction Planner, set savings goals, annual/fiscal year budgets, net worth tracker |
| Premier | $83.88 | Additional features: Investment tax planning, Morningstar's® Portfolio X-ray® tool, property values from Zillow, Priority support access |
| Home & Business | $119.88 | Additional features: Schedule C & D tax planning, business and rental property management tools |
Empower vs Quicken: Features
Budgeting
Empower has basic budgeting functionality, and is designed more for tracking and analyzing your spending rather than full-control budgeting. You can connect your financial accounts and Empower will automatically sort your transactions into spending categories, and show you a simple pie graph that details where your money is being spent.
You can edit these category names, and edit individual transactions as well, but you cannot set a budget for each category. Instead, you can set a monthly spending goal, and Empower will help you track your progress throughout the month. Again, the budgeting tools are basic, but if you simply want a spending tracker that shows where your money is going, it gets the job done.
Quicken, on the other hand, is a detailed and comprehensive budgeting software with a wide range of features including:
Automatic categorization
Custom savings goals
Ability to create multiple budgets
Fiscal year budgeting
Budget suggestions based on spending history
Unlimited spending categories
Track recurring expenses
"What if" analysis
Quicken is a more "hands-on" budgeting experience with powerful customization features that give you more control over your monthly financial planning.
Winner: Quicken, by a mile. While Empower offers the basics, Quicken is a full-fledged budgeting tool that can be customized to fit your lifestyle and spending needs.
Debt Management
While Empower does not offer any debt management tools, you can track your loans and credit cards by connecting them on the platform. This allows you to see the balance of each debt account over time, but that's it.
Quicken has a comprehensive debt planning tool called the "Debt Reduction Planner," available on the Deluxe plan or higher. The tool automatically finds your debt balances, debt interest rates, and minimum payments, and puts together actionable payoff plan scenarios based on the total amount you want to pay toward your debts each month.
A "debt-free date" is projected based on the various debt details and how much you can put toward the plan on a monthly basis, and the tool will display your projected interest savings as well.
Winner: Quicken, as its Debt Reduction Planner offers a detailed plan for debt payoff.
Bill Pay
Empower does not offer direct bill pay services, but does include reminders that alert you of upcoming bills. These reminders are automatically set based on your recurring expenses from your linked accounts, and they cannot be adjusted. This feature is a bit clunky, and the inability to remove bills that don't exist any longer is a bit cumbersome.
Quicken allows you to add and track bills within its software, set alerts for payment dates, and get notifications for when a bill has been paid. It also allows you to directly make bill payments through your linked bank account, and can submit "check pay" requests that prompt your bank to mail out a check on your behalf (available in Premier plans or higher). 
Winner: Quicken offers far more comprehensive bill pay services and planning than Empower.
Investment Tracking
There are a wide range of investment tracking & analysis tools available on Empower's free platform, including:
Breakdowns of your total investment holdings across all linked accounts.
Historical views of your investment balances over time, by account.
Overviews of each investment's performance, with the ability to compare to other asset classes.
A full breakdown of your investment asset allocation by asset class.
A breakdown of the U.S. investment sectors within your portfolio.
Quicken offers some investment tracking features for Premier and Home & Business plans only, including:
Automated investment tracking, including fees and returns
Asset allocation (Windows only)
Stock watch lists
Access to investment analysis tools from Morningstar
Investment tax planning
"Lifetime Planner" tool for retirement planning
Winner: Empower offers very detailed investment tracking and analysis tools for free, while Quicken offers less tools with a high cost.
Retirement Planning
Both Empower and Quicken have retirement planning features, allowing you to evaluate your overall financial plan and create "what if" scenarios to see how savings rates and major purchases can impact your plan.
Two of Empower's standout features are the Retirement Planner and the Retirement Fee Analyzer. The Retirement Planner offers an analysis of your current investment holdings and pairs it with your savings plan and (projected) social security income to let you know if you're on track for retirement.
The Retirement Fee Analyzer automatically detects the annual fees paid for all connected investment accounts, showing the effect of those fees over your lifetime, and comparing with national averages to help you see if you're overpaying.
In addition to the many investment analysis and planning tools available with its free version, Empower also offers paid wealth management services for accounts with over $100,000 available to invest. This full-service financial planning firm gives users 1-on-1 access to a licensed financial advisor, with the ability to create a custom financial plan, and hands-off portfolio management.
You can learn more about Empower's investment tracking and retirement planning features by reading our complete Empower review.
Quicken offers a "Lifetime Planner" tool that allows you to input your financial details and model different future scenarios, showing projected financial outcomes. You can set goals for retirement, buying a house, or college savings, and the planner will help show how your saving and spending habits will impact those plans. The tool isn't fully automated, and does require a bit of input from users, but can help you put together a plan for your money.
Winner: Empower offers far more capabilities for retirement planning (for free), as well as a paid full-service financial planning firm available to clients with over $100K to invest.
Empower is a fully online platform with a feature-rich mobile app, giving you an intuitive overview of your finances and investments. The mobile app offers particularly simple views and is very easy to navigate.
Quicken, on the other hand, is a desktop application (no web app available), requiring downloading and installing the software for your PC or Mac. Its user interface provides a simple picture of your spending habits and categories. The mobile companion app is, unfortunately, very limited, and does not offer the same features available on the desktop version.
Winner: Empower is the better of the two user interfaces, offering a more seamless experience, with an intuitive mobile app that gives you all the features available on the web version.
Both Empower and Quicken offer support over the phone during business hours, as well as a comprehensive support center with detailed "how to" articles and access to email support.
Empower offers phone support Monday – Friday, 8 a.m. to 6 p.m. PT, and in-person support at one of eight local offices located in California, Texas, Colorado, Georgia, Illinois, and New York.
Quicken offers phone support Monday – Friday, 5 a.m. to 5 p.m. PT, as well as live chat support seven days a week, from 5 a.m. – 5 p.m. PT. There is also a community forum available 24/7 for assistance from other Quicken users.
Winner: Tie. Both Quicken and Empower offer comprehensive support systems and phone support to talk to a live human.
Empower vs. Quicken Pros and Cons
Empower Pros
Free for basic level
Wide range of investment and retirement planning tools
Fee analyzer helps highlight hidden investing fees
Built-in cash management account
Empower Cons
Limited budgeting and debt management features
No bill pay available, and alerts are a bit clunky
Financial advisors only accessible to users with $100K+ net worth
Quicken Pros
Tried-and-true budgeting software

Actionable debt payoff plans
Comprehensive bill pay features

Highly customizable
Quicken Cons
Comparatively limited investment and retirement planning features

Mobile app very limited

Desktop version must be downloaded (no web app)

Costs up to $119.88 per year, with no free version available 
Who Should Choose Empower?
Empower is ideal for users who want access to free investment analysis and planning tools. With a built-in fee analyzer and retirement planner, you can quickly get up to speed on your progress toward retirement, and cut out unnecessary fees from your portfolio. The budgeting tools aren't great, but if you simply want to track your spending in various categories, Empower will do that automatically.
Get started with Empower here.
Who Should Choose Quicken?
Quicken is a powerful money management app that could be particularly useful for those looking to change their financial habits or pay off long-term debt. With the ability to fine-tune your budget down the penny, create multiple active budgets, and view exhaustive spending reports, it's ideal for detail-oriented users who want a fully-customizable suite of budgeting tools and features.
As a downloadable desktop software product, Quicken is best for users that like to do their financial planning on their computer, with the mobile apps being more of an accessory than a main feature. Mac software limitations make Quicken a better fit for Windows users.
Get started with Quicken here.
Empower is probably better for a majority of users who want a simple, free tool to evaluate their investments, with optional access to paid portfolio management. It's probably the best free investing app available today.
Quicken is more suited to budget-conscious users who want full control of every dollar they have, and could benefit from the ability to manage their business and personal finances all in one software package. The monthly cost doesn't seem worth it unless you are a small business owner or real estate investor who needs more comprehensive financial tools.