Reali Loans Review: Streamlined Loans For The Busy Home Buyer
Rating as of based on a review of services January 31, 2021.
Reali Loans, formerly known as Lenda, is an online mortgage lender. They offer you an opportunity to get pre-approved for a mortgage or a refi with multiple lenders, without hurting your credit score.
---
Best for:
Tech-savvy home buyers
First-time buyers
Great customer support
---
Editor's Note - You can trust the integrity of our balanced, independent financial advice. We may, however, receive compensation from the issuers of some products mentioned in this article. Opinions are the author's alone. This content has not been provided by, reviewed, approved or endorsed by any advertiser, unless otherwise noted below.
The process of buying a home can be overwhelming. This was true for my husband and me when we were trying to get our first mortgage. We really didn't know where to start!
Do we talk to our bank about a mortgage or a mortgage broker?
What kind of rate can we get with our credit? How do we know if we are getting a good rate or not?
While we were eventually able to answer all of these questions, it wasn't easy.
Reali Loans helps take some of the guess-work and anxiety out of getting a mortgage – and I sure wish I would have considered them during my home buying experience. They've streamlined the entire buying and selling process so you no longer have to stumble through it alone.
In this article, I'll outline everything you need to know about Reali Loans so you can decide if it's a good option for you.
What is Reali Loans?
If you're a prospective home buyer or someone looking to refinance your current mortgage, you should check out Reali Loans. Reali Loans is an exclusively online real estate tech company that offers competitively priced loans in addition to other home buying and selling products.
Reali Loans has been around since 2012, and they offer the same hands-on approach that you would receive with a traditional agent but online and for a fraction of the price.
Reali Loans can afford to offer their clients competitive prices because they don't spend all of their money on retail space and expensive coffee makers. Since they work exclusively online (a.k.a no brick and mortar), they have lower overhead which works out for you in the form of cheaper prices.
Where Reali Loans differs from the traditional agent is its ability to close mortgages faster. This is due to their software which allows them to judge mortgage applications with human accuracy and digital speed.
Reali Loans offers two major loan options:
New loans for home buyers.

Refinancing loans.
Reali Loans only offers fixed rates loans, but that means that your rates will never change. Your payments will be the same from one month to the next.
How does Reali Loans work?
As I mentioned, Reali Loans function completely online. To begin, you choose if you are a buyer who is looking for a mortgage loan or if you are looking to refinance your mortgage and lock in a lower rate.
Pre-approval process
The pre-approval process starts the same regardless of the option you choose. You answer a series of simple questions. For instance, if you're looking for a mortgage loan you will be asked the following:
Where in the [homebuying] process are you?

What type of property are you interested in purchasing?

What is the property type?

Where are you looking (provide zip code)?

What is your estimated credit score (provides ranges to choose from)?

What is the estimated purchase price and down payment?
If it's refinancing that you're after, the pre-approval process is very similar. You will be asked the following questions:
What is the zip code of the property you want to refinance?

Tell us about the property you are refinancing.

What is the property type?

What is your estimated credit score?

What is the estimated home value and mortgage balance?
Sign up for a Reali Loans account
Once you've answered all of the pre-approval questions, Reali will ask you to sign up for an account if you don't already have one. You just include your name, email, and create a password.
Pick a quote
After you sign up, Reali Loans will present you with a list of interest rate options based on the series of pre-approval questions you already answered.
If you click on the link titled "show details," Reali Loans also provides a detailed breakdown of the estimated closing costs and an estimate of your monthly loan repayments.
Final approval process
Here you will be asked about where you are in the home buying process.
Based on your answer, Reali then invites you to continue the application process.
Reali Loans provides a dashboard that gives you a step-by-step breakdown of all of the tasks that need to be completed in order to complete the application process and obtain your loan. They also highlight exactly where you are in the overall loan process.
In order to get my loan, I need to complete a series of "upcoming" tasks including:
Complete the application (more detailed demographic and financial questions).

Review and submit my application.

Uploading and submit all requested documents (e.g. pay stub, tax return, recent bank statements).

Then my submission will be sent to underwriting for approval.

If everything looks good I will get conditional approval.

Then comes final approval.

Finally, I am able to close on my loan!
While this seems like a lot of steps, when it comes to the timeline it really isn't too bad. Once you complete your application and all of your documents have been reviewed, Reali should get back to you within one business day.
How much does Reali Loans cost?
The cost associated with your loan will depend on a number of factors including your credit score and loan term. However, Reali Loans claims to offer the "most competitive rates available." This is due to their streamlined technology which allows them to cut out unnecessary steps and associated fees that are part of the traditional, in-person loan model.
For instance, Reali Loans is able to waive the origination fee which includes an application and underwriting fee. The origination fee usually costs between 0.5% and 1% of the overall loan. Depending on the amount of loan you are looking for this can add up to a significant amount of savings.
You will have to pay for the third-party services that are included in the closing costs as well as government taxes and fees.
Reali Loans also offers something called "loan points." These are also referred to as discount points and they are an up-front cost that you can choose to pay in order to lower your interest rate and monthly payment. Whether or not this is the right option for you will depend on how much money you have available upfront and also how long you plan to stay in your home. Typically, the loan points are more worth it if you plan to stay in your home for a long time.
Of course, before you choose a loan option, it's still a good idea to do some research and comparison shopping. The funding of your home is a huge financial commitment, so it's worth spending the time and effort to ensure you find the best fit possible.
Reali Loans features
Competitive pricing
Reali Loans has been able to eliminate some of the traditional commissions and fees associated with the home loan process by using its streamlined technological solutions. This allows them to provide some of the most competitive loan rates on the market.
Transparent pricing
Reali Loans puts it all out there for you to see. When you are presented with your list of rate options, they provide a breakdown of all of the fees, taxes, and associated costs.
Fixed-rate loans
Reali Loans only offers fixed-rate loans. This means that your rate will never change, it will remain the same from month to month. This is a good thing because you don't have to worry about a sudden increase in your payments.
Flexible loan terms
Reali Loans offers different loan term options. So, if you want to get rid of your debt as fast as possible, you can choose their 10 or 15-year loan. If you want to keep your monthly payment to a minimum, you can choose to extend your loan term to 30 years.
Paperless experience
Reali Loans offers a completely online and paper-free experience. All necessary documentation is sent virtually which is great for the environment.
Customer experience
If at any point during the loan experience you have a question or would like some additional guidance, you can reach out to one of Reali's loan experts for help.
Personal dashboard
Reali Loans offers a personalized dashboard that lets you follow along with every step of the loan process from your phone or computer. All you have to do is log into your account and you can see exactly what is going on.
Reali Loans app
You can get the Reali Loans app and use it to search for homes or even schedule home visits. Reali claims that their app is "a first-of-its-kind real estate app for home buyers and sellers." So again, they are really appealing to those people who want a strong online and mobile home buying or selling experience.
My experience researching Reali Loans
Overall, I found the Reali Loans website super easy to use and navigate. The initial application process was just as advertised; I was able to get a list of rates in a matter of seconds.
I really appreciate the way Reali Loans lays out all of the loan details including the interest rate, monthly payments, and all of the estimated closing costs. It felt very transparent and like they weren't trying to be sneaky with any costs or fees.
The presentation of the loan information also helped me to visualize all of the costs associated with the home purchasing process instead of just the monthly mortgage payments.
After signing up for Reali Loans, I was sent an email that had links to two guides, "A Step-By-Step Guide to Refinancing" and "How Can You Save Thousands on a Mortgage? Shop Around."
I found these documents to be super thorough and informative and I love that Reali Loans is making an effort to educate their customers. I am all about improving financial literacy so this helped Reali Loans to win some points in my book.
Who is Reali Loans best for?
Those who want an online experience
Reali Loans is a great option for customers who are tech-savvy and looking for a completely online experience. Even if you're not the most tech-savvy person in the world, Reali Loans makes the process easy, offering live help if needed.
Those who value efficiency
If you're someone who prioritizes efficiency and savings over the traditional loan experience, then Reali Loans is an option worth considering.
Those who want to streamline the process
As I mentioned earlier, the home buying process can be overwhelming, especially for first-time buyers. Reali Loans is a great option for those who don't know how to get started. It offers a step-by-step breakdown of exactly what you need to do in order to get a loan., plus plenty of resources to help you along the way.
Those who value quick customer service
I had a few questions for Reali Loans and I was able to get quick answers. Whether you want to speak with a person or connect via email or chat, Reali Loans offers a number of ways for you to get the help and information you need in a timely fashion.
Who shouldn't use Reali Loans?
Those looking for a wide array of products
If you're looking for a government-backed loan or a mortgage with a variable interest rate, Reali Loans might not be the right option for you.
Those who have experienced a recent foreclosure or bankruptcy
If you've experienced a foreclosure in the last seven years or bankruptcy in the last four years, you won't be eligible for a loan with Reali.
Those looking for an in-person option
While Reali Loans does provide good customer support, if you are looking for the traditional borrowing experience where you have the option to go to a brick and mortar location and speak with someone face to face, this is not the right option for you.
Reali Loans pros and cons
P
r
o
s
Exclusively online — Reali Loans offers a completely online experience. There are no paper documents, no faxing or mailing required, and there is no physical brick and mortar branch to drive to. Reali Loans is a great option for the Millennial, tech-savvy generation who value convenience and a streamlined online experience.
Fewer fees — Because Reali Loans offers a more streamlined, online experience vs. the traditional loan officer model, they are able to waive some of the fees for their users. For instance, they can waive the original fee for buyers.
Transparency — Reali Loans is super transparent when it comes to the fees and costs associated with their loans. They provide a simple breakdown of all of the costs associated with the loan including all fees and taxes. A super helpful feature.
Efficiency — Reali Loans claims to provide a streamlined technological experience for home buyers and sellers. And, they deliver. The application process is super simple and efficient and you can track your progress every step of the way with their personalized dashboard.
C
o
n
s
Limited locations — Reali Loans only operates in a select number of states including Arizona, California, Colorado, Florida, Georgia, Illinois, Michigan, Oregon, Pennsylvania, Texas, Virginia, and Washington. But they say they are heading to more states soon.
Limited products — Reali Loans doesn't offer mortgages for commercial properties, manufactured homes, or mobile homes. They also don't offer home equity lines of credit, adjustable-rate mortgages, or subprime loans. If you've had a foreclosure within seven years or bankruptcy within four years, you won't be eligible for a loan.
No government-backed loans — Reali Loans also doesn't offer some government-backed loan options like VA or USDA mortgages. However, they do offer FHA loans, which can be good for borrowers who have low credit scores.
Reali Loans vs. their competitors
While Reali Loans offers a great user experience and competitive pricing there are other loan options available and it's a good idea to do some comparison shopping before you make a final choice.
| | Reali Loans | LendingTree | Credible |
| --- | --- | --- | --- |
| Loan products available | Mortgage loans, Refinancing loans | Mortgages, personal loans, insurance, credit cards, student loans, debt relief | Student loan refinancing, Student loans, Personal loans, Mortgage loans, Mortgage refinancing |
| Initial application process | Can be completed in seconds | Can be completed in seconds | Apply within minutes |
| Helps you to compare different loan providers? | No | Yes | Yes |
| Unique features | Offers a completely online experience | Online marketplace that allows you to compare dozens of trusted lenders | Online marketplace that allows you to compare multiple lenders side-by-side |
LendingTree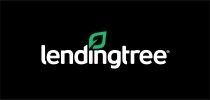 LendingTree is a loan marketplace that allows users to compare multiple loan rates – including mortgage rates – all with one quick application. You'll just need to give a few personal details about your desired loan amount and the type of loan you're looking for, and LendingTree will generate a list of some of the most popular lenders available to you, and you can pick from there. The whole process takes just a few seconds!
Plus, LendingTree can also help you see your credit score when you make an account. They'll give you tips on how to improve your score so you can be sure you're getting the best rates from lenders.
Credible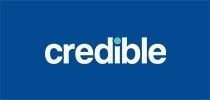 Credible was founded in 2012 and is headquartered in San Francisco. Like, LendingTree, Credible is an online marketplace that can be used to compare multiple lenders in a side-by-side fashion. Credible allows you to compare lenders on a variety of criteria including interest rate, loan terms, and lending amount.
The application process is fast and easy. You will know if you qualify for a loan within a matter of minutes and with the use of a soft check, your credit will not be affected.
Credible offers a wide variety of financial products including student loan refinancing, student loans, personal loans, mortgage loans, mortgage refinancing, and credit cards.
Summary
Reali Loans has a lot to offer in terms of a good user experience and I really like that all of Reali Loans' services can be completed totally online. To me, this feels like the future of real-estate, a seamless online experience that walks you through each step of the process.
Reali Loans also offers excellent customer service. Any questions that I had were answered quickly and thoroughly. I would say Reali Loans is definitely worth checking out when you are comparison shopping for a new mortgage or looking to refinance.
Read more: