LendingTree Review - Get Loan And Insurance Quotes In Minutes!
LendingTree is a free service that helps you shop around for loans, credit cards, and insurance using one simple form. The service matches you with lenders and insurers based on your location, credit score, and other personal details. Plus, there is no cost or obligation.
---
Best for:
Comparison shopping
Saving time
Loan and insurance quotes
---
Editor's Note - You can trust the integrity of our balanced, independent financial advice. We may, however, receive compensation from the issuers of some products mentioned in this article. Opinions are the author's alone. This content has not been provided by, reviewed, approved or endorsed by any advertiser, unless otherwise noted below.
If you're looking for a new loan, credit card, or insurance, you're smart to shop around and compare your options.
LendingTree is a company that does much of the leg work to compare money-related products for you. LendingTree covers nearly any type of loan and a few popular types of insurance.
Read on to find out whether LendingTree should be a part of your loan or insurance shopping plans.
What is LendingTree?
LendingTree is a comparison website that helps you shop for financial products. Whether you're looking for a home loan, credit card, life insurance, or one of a handful of other lending and insurance products, LendingTree allows you to shop and compare across multiple providers with one simple form.
In many cases, you will see near-instant offers from affiliated lenders or insurers. By looking at multiple competing offers in one place, you can save time shopping around. You might save money as well. LendingTree is paid by the companies it suggests in your comparison results and doesn't cost you a thing.
How does LendingTree work?
LendingTree supports many different financial products, listed below. Here's a look into how it works with a home loan. However, the process is fairly similar for all of the loan options.
Start by choosing the type of loan you want from the homepage. I picked a home loan, then followed the options for a home purchase.
The lender will need to know some information about both you and what you're using the money for.
In this case, let's say you were going to buy a regular single-family. On the next page, you have to put in more details. In this case, let's say it is a primary residence.
In the next series of questions, you have to say where you want to buy a home, if you have already found it, whether or not you are working with a real estate agent, and your timeline for the home buying process.
The forms are very easy to use and understand. In the next step, LendingTree gets into the financial details and asks for the estimated purchase price of the home and what you are putting down for a down payment.
Other questions ask about what banks you currently use, if you are a first time home buyer if you have a co-applicant, and your annual household income.
Next are questions about your employment status, an estimate of your credit score (with an option to get it for free if you don't have it already), and some demographic details.
It also asks about veteran status and a history of bankruptcy or foreclosure, as that could qualify or disqualify you for specific loans.
To get offers, you have to provide your name and email address. This does mean you could get a handful of messages in your inbox, but it beats going to a ton of different lenders individually. You also have to create a password to log in and see your offers and compare.
In the final steps, you are asked for your phone number and the last four digits of your Social Security number. This is used to identify you and make relevant offers. There is no hard inquiry made on your credit report, so your credit score isn't impacted. After a few minutes, you will see your results.
The lender may contact you directly to get some more information and get your purchase underway.
How much does LendingTree cost?
LendingTree is completely free to use. You can use it to shop for loans and insurance products at no cost with no financial obligation. It's like walking into the mall for financial products. You can look at the stores and check out what's on the shelves without buying.
If you do decide to sign up for a product recommended by LendingTree, the company will get a commission or referral fee. Your loan or insurance doesn't cost any extra, however.
The competitive nature of LendingTree should help you save money when making your decision.
LendingTree features
LendingTree helps you find a handful of different loans and insurance. Here's a rundown on what you can shop for using the LendingTree platform:
Loans
Home loans
You can shop for a home purchase, refinance, home equity loan, or a reverse mortgage under the home loans section.
Whether you are just trying to find out how much you can afford or have a dream home picked out, you can use LendingTree to shop for competitive mortgage financing.
Personal loans
Personal loans are unsecured loans popularly used to pay for major expenses, debt consolidation, and other purposes.
Student loans
Private student loans and student loan refinancing are a major financial commitment. LendingTree helps you shop around for your best available rates with flexible payment options.
Auto loans
I used LendingTree myself to shop around for a car loan a few months ago. Shop for a new vehicle loan or a refinance loan in just a few clicks.
Business loans
If you are starting or expanding a small business, LendingTree can help you find various financing options. It doesn't matter if you are a sole proprietor or a registered business. You can sort through your choices and compare them regardless of your situation.
Credit cards
Whether you're into travel rewards, cash back, or just want a card with a low-interest rate and no annual fee, LendingTree helps you sort through your options with personalized suggestions and approval odds.
Debt and credit assistance
Debt consolidation
A debt consolidation loan helps you turn multiple loans and monthly payments into a single loan. If you can consolidate with a lower interest rate, it can save you money and simplify your payments.
Debt relief
Debt relief is a process of bringing on a company to contact your lenders and negotiate lower balances to help you get out of debt. However, there are some big downsides that could include damage to your credit score. This is not available in all states.
Credit repair
If you have bad credit, improving your credit score can save you money down the road while getting you more options for borrowing products.
While many companies in this industry are shady, LendingTree only works with reputable credit repair agencies.
Insurance
Home insurance
If you own a home with a loan, insurance isn't optional. Shop around for competitive rates based on your location and home details.
Auto insurance
Auto insurance is required if you want to drive legally. Rates can vary widely based on your driving record and other factors. Like other products, LendingTree helps you compare multiple competing options.
Life insurance
Life insurance is designed to protect your family in the event you suddenly pass away. Your personal rate will be different at each insurer.
You should never buy life insurance, or any other insurance, without comparing multiple options.
Insurance bundles
Insurance bundles combine your auto and home insurance at once insurer. This often gets you a discount versus buying each policy separately.
Banking products
Certificates of Deposit (CDs), savings accounts, checking accounts, money market accounts, and IRA accounts may all be important parts of your financial plan.
Because banks offer different interest rates, charge different fees, and give you different features, it's a good idea to shop around and compare. LendingTree suggests banking partners and lists out interest rates in one convenient table.
My experience using LendingTree
I tried out LendingTree earlier this year when looking for a car loan. I ended up going with the dealer's 0% financing, but LendingTree did come back with competitive options.
I had an overall good experience and received a handful of loan options within a short time. I applied on a Sunday and had some options on the very same day.
I'd definitely recommend LendingTree to friends, as it's a no-brainer when it comes to insurance shopping!
Who should use LendingTree?
There's no harm in giving it a try if you are shopping around. Because there is no obligation to sign up or buy anything, the worst that can possibly happen is you get unwanted emails or calls related to what you're trying to buy. Pretty much everyone looking for a loan or insurance should use LendingTree.
LendingTree only works for certain financial products. It may not always be the cheapest, so do some additional research too. But it isn't bad for anyone.
Those shopping for a loan
If you are shopping for a loan, LendingTree should be part of your plans. It only takes a few minutes to stop by and get additional options to compare. You don't have any obligation to use a LendingTree loan. But if it finds you the cheapest option, you should take it.
Those shopping for insurance
Insurance policies may be as simple as a one-year plan for your car's insurance or a 30-year commitment for term life insurance. In either case, you shouldn't pay more for the same thing. Getting comparisons for these products can save you a bundle on your home, auto, or life insurance.
Who shouldn't use LendingTree?
The only people who may not want to use LendingTree are those who already know which company they want to use to secure a loan. Even then, it doesn't hurt to compare quote, no matter where your brand loyalties lie.
Pros & cons
P
r
o
s
View multiple offers with one form — Instead of filling out forms at each company separately, you can fill out one form and get estimates and offers from multiple lenders.
Compare rates in just a few minutes — It could take hours to call around or look at many different websites for rates. LendingTree grabs them all for you.
No fee to use — LendingTree doesn't cost anything extra. If you find a cheaper loan or insurance product, it saves you money.
No obligation to buy — If your LendingTree results are not as good as what you find on your own, there is no obligation to use any suggested product from LendingTree.
C
o
n
s
Possible unwanted calls and emails — Some people could keep getting calls or emails from some partners even after you make another decision. It may take a little time to unsubscribe or get the calls to stop.
Not always the best rate — LendingTree gives you competitive rates, but not always the very best. It's possible you could find a better deal outside of LendingTree's partner network.
LendingTree vs. competitors
| | LendingTree | Credible | Fiona |
| --- | --- | --- | --- |
| Loans offered | Compare quotes for personal loans, home loans, auto loans, select insurance, student loans | Compare quotes for personal loans, student loans, mortgage refinancing, credit cards, student loan refinancing, and more. | Compare quotes for personal loans, student loan refinancing, life insurance, credit cards, and savings accounts. |
| Cost | Free | Free | Free |
| Unique feature | View all your quote options in one place | See real time quotes for better accuracy | Powered by Even Financial |
Credible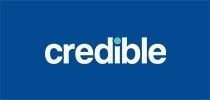 Credible makes it incredibly easy to finance your goals! From personal loans to mortgages, and everything in between, Credible has it all. The best part is, you can get a quote in as little as two minutes!
Unlike some other loan servicers, getting a quote from Credible means that you are getting real-time rates. This means that you will have a more accurate picture of what your loan terms will look like.
Fiona

Fiona, powered by Even Financial, is one of my favorite places to look when searching for a loan. An aggregator, Fiona shows you multiple different quotes from various lenders. This makes it a great option for people who like to shop around, but don't like doing the leg work.
However, Fiona lets you search for more than just personal loans, including savings accounts, credit cards, and life insurance. This makes it incredibly easy for users to find the financial products that work best for them.
Summary
LendingTree is an easy-to-use financial product aggregator. Any quote you're looking for, you can likely find on LendingTree.
While I chose to look at home loans for the purposes of this review, I've also looked for rate quotes for auto loans, and the process was just as simple and I got quotes almost instantly.
Read more: