The CARES Act allows borrowers to temporarily pause their student loan payments. Find out more as I explore how to take advantage of it.
The COVID-19 pandemic has been wreaking havoc across all aspects of the economy. If your job has been affected by this unprecedented crisis, then you might be struggling to keep up with your student loan payments. In fact, it can be difficult to stay on top of any of your bills with a sudden loss of income without a robust emergency fund on hand.
Need to refinance your student loans, but are on a budget? Figure has plenty of flexible plans for every budget
However, there is some good news to suspend your federal student loan payments through the end of 2020; more about it below!
What student loan payments can you pause?
If you have federal student loans, then you have the option to suspend payments for the time being. The Coronavirus Aid, Relief, and Economic Security Act, commonly called the CARES act in the news, is responsible for this temporary pause. The legislation indicates that all principal and interest payments on federal student loans will be suspended automatically through September 30, 2020 and an Executive Order directs the Department of Education to extend these benefits until December 31, 2020.
If you have private student loans, then you don't have the option to suspend payments at all unless you come to an agreement with your individual loan provider. When in doubt, contact your loan servicer to find out if you are eligible to pause your student loan payments.
Are there consequences to pausing your student loan payments?
It is important to realize that you will not be permanently avoiding paying off the loan. After the temporary pause, you'll need to resume your regular student loan repayment plans. This choice is called administrative forbearance.
In addition to pausing payments, the interest rate on federal loans has been temporarily set to 0%. At that rate, you will not have to worry about your federal student loan balance growing while you take a break from making payments. The interest rate will remain at 0% from March 13, 2020, to September 30, 2020.
If you continue to make payments through the crisis, you will be able to take advantage of this 0% interest rate. All of your payments will go towards the principal after you pay off the interest accrued before March 13, 2020.
The final consequence is that if you delay your student loan payments, then it will take longer to pay off your debt. In times like these, this consequence could be the difference between keeping food on the table, or not, for some Americans.
How to pause your student loan payments
Luckily, it is extremely easy to pause your federal student loan payments. In fact, there is no action required for you to take advantage of this payment relief.
The payments have been automatically suspended for your federal student loans by the order of Uncle Sam. The interest rate reduction to 0% is also being applied without any paperwork on your part.
One important note
There is reportedly a scam going around in which a scammer will impersonate the federal government and request a fee in order to suspend your payments. You absolutely do not need to pay a fee in order to take advantage of these suspended payments and should disregard these inquiries. Avoid falling prey to a scammer and contact your loan provider directly if you have any questions.
Should you pause your student loan payments?
The federal government is automatically suspending your payments and instituting a 0% interest rate on federal student loans. While it can be tempting to enjoy the break on your student loans, it could delay your long term financial progress.
Whether or not you should pause your student loans depends largely on your unique financial situation.
If you are struggling to put food on the table during this crisis, then you should absolutely pause your student loan payments. Use the funds you have to take care of your current needs. If you have high-interest debt, then you may want to focus on paying down that debt while your student loans take a 0% interest hiatus.
If you still have a steady job, then paying off your student loans quickly is a good choice. However, you should make sure that you have a solid emergency fund on hand for the coming months before you decide to focus on paying down your loans.
You could take this opportunity to build your emergency fund while the interest rate is non-existent. The choice will come down to your risk tolerance and how much cash you'd like to have on hand to help during this unpredictable time.
Student loan refinancing is another option
Although I've only discussed pausing your student loans until this point, that is not your only option. Student loan refinancing is a way to potentially lower your monthly student loan payments for good. This option is only useful if you have a good credit score and a consistent income.
If you are intrigued by the idea of student loan refinancing, then check out my top picks for student loan refinancing companies.
Credible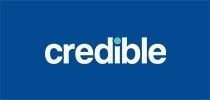 Credible is one student loan refinancing option that will allow you to look at multiple offers in one place. The beauty is that you'll only need to input your information one time and you'll have access to a range of student loan refinancing options. With that information, you can compare offers based on the best terms and go from there.
Since you'll be able to compare offers from multiple lenders, Credible provides a "best rate guarantee". Their goal is to help you get the best deal on your student loan refinancing, even if you end up working with a competitor.
Access to the best rate could save you thousands, which makes the fact that Credible is completely free to use even more exciting. Of course, you are limited to working with the companies withing Credible's network, but with such a wide range, you should have no problem finding a great deal.
Visit Credible to refinance today or learn more about Credible in Money Under 30's full review.
Earnest
Earnest provides student loan refinancing opportunities to borrowers with average credit. The company is able to boast about its flexible payment terms and low rates.
If you choose to work with Earnest, then you'll be happy to know that it is a fee-free experience. You won't have to deal with application or origination fees as you move forward, which means you will have more money to put towards your loans. Through Earnest, you'll be able to choose the monthly payment amount that works for your situation. Plus, you will have the option to skip a payment every 12 months.
One drawback of Earnest is that if you need a co-signer, they cannot be released until you pay off the loan in full.
Earnest offers a solid way to reduce your monthly student loan payments through refinancing. Although it is not available in every state, it could be the right option for you.
Visit Earnest to refinance today or find out more about Earnest in Money Under 30's full review.
Figure
A final option that I like to recommend for student loan refinancing is Figure. The company offers attractive loan terms that could help your monthly budget.
Figure truly offers competitive interest rates on their fixed-rate loans. You'll be able to lock in a solid rate while potentially reducing your monthly payment.
Although the company does not allow cosigners, it is a good option for borrowers with a good credit history and steady income.
Visit Figure to refinance today or learn more about Figure in Money Under 30's full review.
¹ Figure's APRs can be as low as 2.99% for the most qualified applicants and will be higher for other applicants, depending on credit profile and the state where the property is located. For example, for a borrower with a CLTV of 45% and a credit score of 800 who is eligible for and chooses to pay a 4.99% origination fee in exchange for a reduced APR, a five-year Figure Home Equity Line with an initial draw amount of $50,000 would have a fixed annual percentage rate (APR) of 2.99%. The total loan amount would be $52,495. Your actual rate will depend on many factors such as your credit, combined loan to value ratio, loan term, occupancy status, and whether you are eligible for and choose to pay an origination fee in exchange for a lower rate. Payment of origination fees in exchange for a reduced APR is not available in all states. In addition to paying the origination fee in exchange for a reduced rate, the advertised rates include a combined discount of 0.75% for opting into a credit union membership (0.50%) and enrolling in autopay (0.25%). APRs for home equity lines of credit do not include costs other than interest. Property insurance is required as a condition of the loan and flood insurance may be required if your property is located in a flood zone.
Summary
The option to take a break from paying off your student loans can feel like necessary relief to some. If you fall into that category, then take advantage of the reprieve until things return to a new normal.
If you aren't struggling financially, then pausing your student loan payments could be a mistake. Not only will it prolong your debt repayment process, but potentially derail long term financial goals. Take the opportunity of the no-interest period to make progress on paying down your student loans.
If you have any questions about your specific student loan, then never hesitate to reach out to your student loan servicer. They can provide the most accurate information that is relevant to your particular situation.
Read more: