Personal loans let you borrow money with few strings attached. But which lenders are best, and how will your credit score affect your loan offers?
Advertiser Disclosure - We do not feature every company or financial product available on the market.
Auto loans and mortgages are great, but sometimes you just need a loan to spend on your own terms.
Thankfully, that's exactly what personal loans are for. Maybe you need to finance a wedding, a home renovation, or buy some pricey equipment; all are common reasons for Americans to apply for a personal loan.
But trying to find the right loan offer can quickly get overwhelming. You might find yourself asking questions like:

What are the interest rates on personal loans?

How will my credit score affect my offer?

What are "limits" and "terms"?

What are common "gotchas" and hidden fees associated with personal loans?

Last but not least, which lenders are the best and most trustworthy?
I'll answer these questions and many more as I investigate personal loans in this piece.
Overview of the best personal loans of 2021
What are some of the top lenders for personal loans out there, and what is each one best for?
| Lender | Best for | APR | Min. credit score | Loan amounts | Terms |
| --- | --- | --- | --- | --- | --- |
| Monevo | Wide range of loan amounts | 2.49% - 35.99% APR | Varies | $1,000 - $100,000 | 12-144 months |
| GuideToLenders | Loans as small as $100 | 3.49% and higher | 600 | $100 - $50,000 | Varies |
| Upgrade | Easy prequalification | 5.94% to 35.97% | 620 | $1,000 - $50,000 | 3-5 years |
| Credible | Best rate guarantee | starting at 4.99% APR (with AutoPay), See Terms* | Varies | $600 - $100,000 | Varies |
| Fiona | Credit scores as low as 620 | 2.49% to 35.99% | 550 | $1,000 - $250,000 | 6-144 months |
| LendingClub | Peer-to-peer lending | 5.98% to 35.89% | 600 | $1,000 - $40,000 | 3-5 years |
| SoFi | Job insecurity | 5.99% APR to 20.25% (with AutoPay) | 680 | $5,000 - $100,000 | 2-7 years |
| Payoff | Expert advice | 5.99% to 24.99% | 640 | $5,000 - $35,000 | 2-5 years |
| FreedomPlus | Quick turnaround | 5.99% to 29.99% | 620 | $7,500 - $40,000 | 2-5 years |
| Best Egg | Customer service | 5.99% to 29.99% | 660 (700 preferred) | $2,000 - $35,000 | 3-5 years |
| Marcus by Goldman Sachs | No fees | 6.99% - 19.99% | 660 FICO | $3,500 - $40,000 | 36-72 months |
| Prosper | Zero prepayment penalties | 7.95% to 35.99% | 640 | $5,000 - $30,000 | 3-5 years |
| Upstart | No credit history | 8.46% to 35.99% | 620 | $2,000 - $35,000 | 3-5 years |
| Avant | Money-saving site functionality | 9.95% to 35.99% | 580 | $1,000 - $50,000 | 2-5 years |
| LendingPoint | Credit scores as low as 580 | 7.99% to 35.99% | 580 | $2,000 to $36,500 | 2-6 years |
Monevo
Monevo is not a lender, but an aggregator. Similar to how Kayak.com will show you flight options from multiple airlines, Monevo will show you multiple quotes at once from competing lenders.
Specifically, Monevo grabs quotes from up to 30 lenders and banks and does so in under 60 seconds. Despite the wide outreach, Monevo only takes a "soft" credit pull so it won't affect your credit score to browse. Lastly, Monevo won't cost you a thing; they make their money by charging the lenders an origination fee, so you're free to browse to your heart's content without pulling out your wallet.
Monevo isn't the only personal loan aggregator out there (nor even on this list), so what makes it stand out? Chiefly, it's the only aggregator with such a wide spread of loan amount options – $1,000 all the way to $100,000. Plus, you'll secure rates between 2.49% - 35.99% APR.
Learn more about Monevo or read our full review.
GuideToLenders
GuideToLenders is another loan aggregator that can actually show you quotes from many of the other lenders on this list, including Upstart and SoFi. GuideToLenders is also pretty well established, having connected over 13 million borrowers to lenders over the years.
Most loan aggregators have crisp, modern, and easy-to-use websites, but GuideToLenders' stands out. As a UI nerd, I appreciate how it breaks down browsing loan offers into simple steps, removing stress from what might be an unfamiliar process to most.
Plus, GuideToLenders offers the smallest possible loan amount on this list: just $100. Hey, sometimes you just need $100 or so to make rent this month, so it's nice that GuideToLenders can connect you to these "microloans" with low interest.
Learn more about GuideToLenders.
Upgrade
Upgrade is another loan aggregator with a quick, easy application process. You can get a look at the rates you can expect before you commit. Simply answer a few questions about yourself, including the amount you want and the loan purpose, and you'll get an answer without impacting your credit score.
If you like the rates you're quoted, you complete a more detailed application and get an official loan offer. Once the loan has been processed, you'll have the loans in your account within one business day. Loan amounts are available from $1,000 to $50,000
You can use Upgrade loans for a variety of purposes, including consolidating credit cards, renovating your house, or making large purchases like furniture and appliances. Interest rates range from 5.94%-35.97% APR and repayment terms are between 36 and 60 months. There is a loan origination fee of 2.9% to 8%, so factor that in if you're pricing multiple lenders.
Credible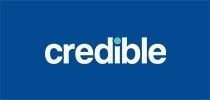 Loan aggregator Credible built a strong reputation helping recent grads refinance their student loans. However, the platform can also help you find personal loan offers ranging from $600 to $100,000 with APRs starting at 4.99% APR (with AutoPay), See Terms*.
In addition to low APR and a wide range of loan amounts, Credible offers two competitive advantages among loan aggregators. First, Credible is so confident in its deal-hunting abilities that every loan offer comes with a complimentary $200 Best Rate Guarantee. That means if you find a better deal after you've signed the papers, Credible will pay you $200. Terms apply.
Second, although Credible collects quotes from dozens of lenders, it keeps your personal info private so your inbox won't explode with unsolicited follow-ups. So if you value privacy and a good deal, check out Credible.
Learn more about Credible or read our full review.
Fiona
Although the name might elicit images of Shrek's wife, Fiona is no fairytale. Rather, it's a rock-solid loan aggregator that's especially friendly to borrowers with so-so credit (550+).
First, if you like the idea of getting estimated loan offers within seconds, not minutes, Fiona is an excellent place to start. Enter just your zip code and estimated credit score and Fiona can show you some ballpark numbers instantly. Naturally, to get precise numbers you'll have to fill in some more info and approve a soft credit pull, but sometimes it's nice just to get a rough quote in seconds; especially when it doesn't involve giving any third parties your personal info.
Second, Fiona is one of the few aggregators that welcome borrowers with poor credit (<620). You may not get as many offers as someone with a score of 790, but at least you're not shut out.
Learn more about Fiona or read our full review.
LendingClub
LendingClub is a peer-to-peer lender, meaning you're actually borrowing from real people, not a big bank or other financial institution. Let's say you ask for $1,000 – investors will pool their money together (say, $50 a pop to keep their risk low) and in return, they split your interest and profit.
That's not to say you have to plead your case to investors ala GoFundMe; LendingClub Bank automatically connects you with investors in the background, so you can get an offer in minutes just like any other lending site.
Not everyone will get an offer from LendingClub, but if you do, they tend to be pretty low interest since LendingClub doesn't take a big cut themselves (they're not like a bank with 10,000 employees and overhead to pay).
Learn more about LendingClub or read our full review.
SoFi
SoFi stands proud of its status as a non-bank lender, having run a Super Bowl ad touting "This is the beginning of a bankless world."
Social Finance, Inc, like others on this list, cut its chops by offering low-interest student loan refinancing. Now, it also offers highly competitive personal loans starting from 5.99% fixed APR. That isn't the lowest on this list, but consider some of SoFi's unique perks. First, it's currently running a promotion where you'll get $10 just for getting an offer.
Second, SoFi realizes that sudden unemployment can really ruin a borrower's day (or year) – so if you suddenly find yourself out of a job, SoFi will not only pause your payments; they'll help you find another job. All in all, SoFi's unique and friendly perks make them worth a look.
Learn more about SoFi or read our full review.
Payoff
Payoff is a solid choice of lender for those with good credit (640+) and at least three years of credit history. It requires a 50% debt-to-income ratio (not bad for the industry) but has no minimum income requirement.
This is helpful for gig workers who may have good months, bad months, and really bad months. Plus, if you're nervous about the loan process and would like someone to talk to, Payoff offers "member advocates," which are qualified financial experts who can help you along throughout the life of your loan.
Payoff has a high minimum loan amount ($5,000) and somewhat narrow term options (between two and five years), but if that's the sweet spot for you and you value a human connection while you pay off your loan, Payoff is a solid choice of lender.
Learn more about Payoff or read our full review.
FreedomPlus
In most ways, FreedomPlus is a middle-of-the-road lender. Their loan options don't offer much variety, with a high minimum of $7,500 and a low maximum of $40,000. Their terms aren't particularly competitive either, ranging from two to seven years, and their APR ranges from a ho-hum 5.99% to a disconcerting 29.99%.
So why did they make this list? Well, FreedomPlus' party piece is its rapid turnaround times. You can get an offer in minutes, get all of your paperwork approved in two-three hours, and have your loan amount deposited into your bank account in as little as 48 hours. That's lightning-fast for a personal loan, some of which can take two weeks.
Therefore, FreedomPlus is a solid choice of lender for someone in a pinch who needs money now and can't afford to wait weeks for a different lender to fuss around with paperwork.
Learn more about FreedomPlus or read our full review.
Best Egg
Best Egg offers attractive loan terms to high-income borrowers with strong credit. By high income, I mean Best Egg's minimum income requirement is $50,000, or $16,000 above America's median wage. Plus, it requires a credit score of 660 just to qualify, and they "prefer" a score of 700 or higher.
With such a high bar for entry, what does Best Egg offer in return? Well, most borrowers score an interest rate below 10%, but Best Egg's primary appeal is its renowned customer service team. Best Egg maintains a staggering 4.91 stars out of 5 on Better Business Bureau, with 2,100 happy borrowers citing their surprise at how friendly, quick, and thorough the customer support team was throughout the life of their loan.
Learn more about Best Egg or read our full review.
Marcus by Goldman Sachs
If you are worried that the benefits of getting a personal loan will be negated by steep fees, Marcus by Goldman Sachs is the personal loan provider for you. Why? Well, their loans come with absolutely no fees. Nope, not even an origination fee.
To save borrowers even more money, Marcus offers a 0.25% savings to those who enroll in their AutoPay & Save program. Plus, after twelve consecutive on-time, in-full, payments, you are given the option of deferring a payment without any additional interest or fees.
Through Marcus, potential borrowers can apply for up to $40,000 in loan funds through a quick, convenient, application found directly on their website. In as little as 24 hours, Marcus will make a decision and you could receive funds in as little as 3 days.
Borrowers can expect to pay a fixed APR (ranging from 6.99% - 19.99%) over a fixed loan term, making it easy to fit a regular payment into your budget.
Learn more about Marcus by Goldman Sachs or read our full review.
Marcus By Goldman Sachs® Offer Terms and Conditions - Your loan terms are not guaranteed and are subject to our verification of your identity and credit information. To obtain a loan, you must submit additional documentation including an application that may affect your credit score. The availability of a loan offer and the terms of your actual offer will vary due to a number of factors, including your loan purpose, our evaluation of your creditworthiness, your credit history, if we have recently declined your loan application and the number of loans you already have with us. To obtain a loan, you must submit additional documentation including an application that may affect your credit score. Rates will vary based on many factors, such as your creditworthiness (for example, credit score and credit history) and the length of your loan (for example, rates for 36 month loans are generally lower than rates for 72 month loans). Your maximum loan amount may vary depending on your loan purpose, income and creditworthiness. Your verifiable income must support your ability to repay your loan. Marcus by Goldman Sachs is a brand of Goldman Sachs Bank USA and all loans are issued by Goldman Sachs Bank USA, Salt Lake City Branch. Applications are subject to additional terms and conditions. You may be required to have some of your funds sent directly to creditors to pay down certain types of unsecured debt. Receive a 0.25% APR reduction when you enroll in AutoPay. This reduction will not be applied if AutoPay is not in effect. When enrolled, a larger portion of your monthly payment will be applied to your principal loan amount and less interest will accrue on your loan, which may result in a smaller final payment. See loan agreement for details.
Prosper
Prosper is a peer-to-peer lender mostly catering to borrowers with good or better credit (660+). As expected from a sleek modern lender, Prosper lets you see loan offers within minutes, and only takes a soft credit pull until you're ready to commit to an offer.
Two quirks make Prosper stand out. The first quirk is its curiously restrictive loan terms; you can only pay back your loan in three or five years. Those are your only two options.
However, Prosper's second defining quirk is a massively underrated feature of personal loans: zero prepayment penalties. Typically, lenders will charge you some or all of your remaining interest if you try to pay off your loan early. Interest is their profit margin, after all. But Prosper won't charge you a thing, meaning you can become debt-free overnight without penalty.
Learn more about Prosper or read our full review.
Upstart
Maybe you're a recent grad or recent arrival in America with a solid job but little or no credit history. Naturally, you'd think that proof of monthly income would be enough to qualify you for a personal loan, but no; most lenders require several years of credit history in addition to proof of income.
If you think that's ridiculous, well, so did the founders of Upstart. A peer-to-peer lender, Upstart looks at factors like your income, job, even your standardized test scores to determine your qualifications for a loan. By skipping the credit score, Upstart manages to offer more loans and see fewer defaults than traditional banks.
The drawback is that interest rates are rather high, ranging from 8.46% to 35.99%. But if you have too little credit history and can't face another rejection from a big bank, Upstart welcomes you.
Learn more about Upstart or read our full review.
Avant
Avant caters to borrowers with fair-to-poor credit and is one of the only lenders on this list who will potentially provide a loan offer to someone with a 580 credit score.
Naturally, Avant charges high interest and fees to compensate for their increased risk. APRs range quite high from 9.95% to 35.99%, and Avant levels a rare 4.75% origination fee, as well. Late payments and rejected payments trigger fees also. Thankfully, Avant doesn't charge any prepayment penalties, so at least you can escape from the high-interest rates as soon as you have the cash.
Avant's interest and fees aren't too bad for a lender catering to low credit borrowers, but I still strongly recommend that you improve your credit score to 620+ before applying for a personal loan. Doing so could save you thousands in interest payments.
Learn more about Avant or read our full review.
LendingPoint
Those with lower credit scores should consider LendingPoint, which accepts credit scores of 580 and up. A lower score will likely mean a higher interest rate, but it could give you the opportunity to consolidate higher-interest debts so you can get your finances in order.
The upper limits of LendingPoint's loans are a little lower than those of other lenders. Personal loans are available in amounts ranging from $2,000 to $36,500. You'll also pay loan origination fees of between 0% and 6%. APRs are also higher than with other lenders, with the lowest rate available being 7.99%. The highest APR you'll be charged is 35.99%.
LendingPoint uses AI technology to assist in credit decisions, allowing them to see through credit scores to the real person. The bottom line: you'll still be able to improve your credit score while responsibly paying back the loan.
Learn more about LendingPoint.
How we came up with this list
Although 14 lenders is a big number, it only represents a fraction of the lenders we vetted to make this list.
In order to qualify for our "best of" list, lenders must offer a strong mix of customer service, borrower satisfaction, convenience, technology, a variety of terms and loan amounts, no hidden fees, and of course, competitive interest rates.
Many personal lenders slipped off the list because they lured borrowers in with low APRs only to pepper them later with unfair "gotcha" fees. We believe that personal lenders should exist to serve the people first, not themselves, so we were careful to exclude lenders that got lambasted by their borrowers on sites like Trustpilot and Better Business Bureau.
What is a personal loan?
A personal loan is a loan given to the borrower without any requirements dictating how to use the money. This means you can use your loan for whatever you want, unlike a mortgage or an auto loan, which have to be used to finance your house or car, respectively.
Personal loans are not exclusively delegated to those drowning in debt, either. In fact, often people with good credit and financial stability will take out a personal loan to help build their credit.
Why are interest rates for personal loans higher than mortgages or auto loans?
Mortgages and auto loans are types of secured loans, meaning they're backed by collateral that the lender can legally repossess if you don't pay (your house and car, respectively). Right to repossession lowers a lender's overall risk, so secured loans have lower APRs.
By contrast, a personal loan is a type of unsecured loan with no collateral to back it up. If you don't pay back your personal loan, your lender can't just come take your stuff. They can send your debt to a collections agency and torpedo your credit score, but it's still extremely difficult for a lender to recoup lost money on an unsecured loan. Therefore, lenders must charge more interest for unsecured loans to compensate for their increased risk.
Can I prequalify for a loan?
Yes. Here's how the personal loan process usually looks:
Visit a lender's website and click APPLY.

The lender makes a soft credit pull to verify your basic information.
Lender pre-qualifies you for a loan:
You accept the loan terms.

The lender gives you more paperwork and makes a hard credit pull this time.

The lender approves you for the loan and deposits the funds into your account.
How will taking out a personal loan affect my credit score?
When you first apply for a loan, your lender will make a hard credit pull which will temporarily dip your score by a few points. But if you take out a personal loan and pay it back responsibly, never missing a payment, your credit score will actually improve.
When should you take out a personal loan?
You may consider taking out a personal loan if you need a big influx of cash and don't mind paying interest for the convenience.
Here are some common reasons why folks take out personal loans in America:
Cover the expense of a home renovation or repair.

Paying for a large event like a wedding or fundraiser.

Making a big purchase like a car, motorcycle, or even an exotic pet.

Helping to consolidate credit card debt.

Paying off other debt such as student loans.

Cover large down payments on a house, car, or other pricey purchase.

Unexpected expenses such as medical emergencies.

World travel or vacations.
While it's generally recommended that you only take on debt for essentials like medical emergencies or home repairs, it's still OK to take out a small personal loan for things that contribute to your happiness and mental health, like a vacation or a new motorcycle, as long as you're OK with the interest.
When shouldn't you take out a personal loan?
Whether you should or shouldn't take out a personal loan depends on two factors:
How much interest you're willing to accept.

Your ability to pay back your loan.
Remember that single-digit APRs on personal loans are reserved for borrowers with excellent credit, high income, and years of credit history. In short, a lender's dream.
If you don't meet that high bar, here are some more realistic average APRs by credit score. And if you're not sure what your current credit score is, check out MU30's Credit Score Estimator.
| Credit score | Average personal loan APR in 2021 |
| --- | --- |
| 720+ | 8% to 12.5% |
| 690 to 719 | 12% to 15.5% |
| 630 to 689 | 15% to 19.9% |
| <629 | 20% to 32% |
Once you have a ballpark idea of your APR on a personal loan, start tinkering with MU30's Loan Calculator. There, you can identify how much total interest you'll pay on a personal loan.
Total interest is an important number to consider because APRs alone can obfuscate the true cost of a loan. For example, if I took out a $10,000 personal loan at 10% APR to pay for a home reno, I won't pay $1,000 in total interest; I'll pay $1,616.
In short, you should only take out a personal loan if:
You're OK with the

total

interest paid.

You're confident you won't miss a single monthly payment.
A "maybe" answer for either can seriously jeopardize your finances and FICO score, so be sure to take your time and plan ahead before getting a personal loan.
Can you still get a personal loan with bad credit?
As you've probably surmised, lenders offer the most favorable terms to borrowers with healthy and extensive credit. But even those with low scores shouldn't despair.
Some lenders have "soft" minimum credit scores, meaning you might still receive an offer with a FICO score below 620. Peer-to-peer lenders and aggregators especially are good places for borrowers with poor credit to start their search. From this list, consider Prosper, LendingClub, and GuidetoLenders.
Also, remember that paying off a personal loan is a great way to build your credit, saving you money on your next, bigger loan (like your mortgage).
Still, with poor credit, it's critical to know exactly how much you can afford to borrow and ensure you don't position yourself to hurt your credit further.
Most important features of personal loans
As well designed as they are, personal loan sites are still peppered with jargon a new borrower may not understand. Here's a quick list of critical terms to keep an eye on:
APR
APR, or annual percentage rate, is your overall interest rate plus fees expressed as a percentage.
Although the concept is simple, APR calculations are complex; you can't do them in your head, shop around through multiple lenders (or one of the aggregators above).
Fees
Before you accept a loan offer, be sure to find out if your lender charges any of the following fees:
Origination fee.

Late payment fee.

Prepayment fee.

Transaction fee.
The most common is the prepayment fee, which charges you a flat rate or a percentage of your remaining interest if you pay your loan off early. It's not as much of a ripoff as it sounds; interest is profit for a lender, so they're just looking to recoup some sudden lost income from your early payment.
Prepayment fees can be hundreds of dollars, so pay careful attention to this one.
Loan limits
Your loan limit is the total cash amount you're able to get from a lender. I summarized each lender's limits in the big chart above, but in general, lenders offer personal loans ranging from $1,000 all the way up to $100,000.
Limits are a good thing, however, since they prevent borrowers from taking out more than they can comfortably pay back and burying themselves in interest. For example, the interest alone on a $100,000 personal loan with a highly favorable 10% APR is an eye-watering $27,482.
Loan terms
Loan terms are the chosen lifespan of your loan. For personal loans, loan terms typically range from around 12 months to 84 months.
Generally speaking, you want to choose the shortest loan term that you can afford monthly payments for. That's because the faster you can pay off your loan, the less interest you'll pay. Plus, paying off your loan quickly reduces the amount of time you're vulnerable to missing a payment and dinging your credit score.
Geography
Before going through the rigamarole of submitting info for an offer, make sure that your lender services your state or area. Simple as that.
Customer reputation
As mentioned, sites like Trustpilot and Better Business Bureau are excellent places to browse user reviews of banks, lenders, insurance companies, and more. It's often here (and only here) where you can see unscrupulous lenders' dirty laundry, such as gotcha fees and totally disengaged customer service teams.
Even if a company has thousands of reviews, don't trust the rating; people often flock to the Internet to complain, and conversely, unscrupulous companies often post fake reviews. So spend a few minutes reading actual customer reviews to garner an overall vibe of the company.
Lastly, companies are allowed to respond to published reviews, so see if their customer service team followed up with negative reviews (or simply high-fived positive ones).
Autopay
Autopay is a massively underrated feature of lender websites and one you should look for every time you consider accepting a loan offer.
As the name implies, autopay sets up automatic payments to your lender to ensure you never miss a payment. This removes human error or forgetfulness from the equation, saving you from late fees or worse.
Plus, many lenders will offer a discount for setting up autopay, so look for this perk as well!
COVID-19 and personal loans
The economic hardships of COVID-19 have simultaneously increased the demand for personal loans while undermining Americans' ability to pay them back.
In response to the pandemic, many lenders have relaxed their payment schedules, allowing borrowers to delay payments without penalty or adjust their payment dates each month. Best Egg, LendingClub, and Upstart have reportedly implemented policies to assist borrowers during hardship on a case-by-case basis. Consider discussing your unique financial situation with a live representative from these lenders before applying for a loan, since it may change your terms or conditions in your favor.
If you can prove loss of income as a result of the pandemic, you may qualify for a coronavirus hardship loan: a short-term, low-interest personal loan from a bank or credit union. Due to widespread fraud, these loans require beaucoup paperwork, but they may be worth it if you're struggling to make ends meeting during the pandemic.
Summary
Personal loans let you borrow money with few strings attached so you can finance a wedding, home renovation, or other non-business purchase.
Because the best loan terms are reserved for borrowers with excellent credit, it's always worth beefing up your credit score before applying for a personal loan.
Lastly, in addition to low APR and other favorable terms, make sure you borrow from a lender with a good reputation. A personal loan is a multi-year commitment, after all, so you want to ensure you'll be well taken care of. The lenders and aggregators on this list are excellent places to start.
Read more: