Prosper Review: My Experience Using Prosper
Rating as of based on a review of services January 30, 2023.
Prosper is a peer-to-peer lending platform. Borrowers can find competitive rates for personal loans with three or five-year terms. Behind the scenes, loans are funded by investors, not Prosper itself. Prosper offers loan rates instantly without affecting your credit score.
---
Best for:
Debt consolidation loans
Good to excellent credit
Peer-to-peer lending
Fast loan application
---
Editor's Note - You can trust the integrity of our balanced, independent financial advice. We may, however, receive compensation from the issuers of some products mentioned in this article. Opinions are the author's alone. This content has not been provided by, reviewed, approved or endorsed by any advertiser, unless otherwise noted below.
Advertiser Disclosure - We do not feature every company or financial product available on the market.
Simply put, Prosper is an online peer-to-peer lending platform that offers personal loans. Qualifying borrowers can borrow with no collateral, though interest rates can be high if you don't have excellent credit.
According to the Prosper website, the company has issued $16 billion in loans to more than one million customers – making them a reputable lender.
If you are looking to take out a loan, read on to learn why Prosper might just be for you.
What is Prosper?
Prosper connects borrowers with investors for online loans. You can borrow as little as $2,000, or up to $40,000, with a term of three or five years. Personal loans from Prosper can be used for nearly any purpose outside of education-related expenses.
Prosper was founded in 2005 and operates out of a San Francisco-based headquarters. They are commonly used for debt consolidation, home improvement, medical expenses, new vehicles, big purchases, and other uses.
How does Prosper work?
Signing up for a loan with Prosper is quick and easy. You can get your rate instantly after completing a short online form. According to the Prosper website, it uses TransUnion to obtain your credit score and requires the following minimum criteria:
A debt-to-income

ratio below 50%.

Income greater than $0.

No bankruptcies in the last 12 months.

Fewer than five credit inquiries in the last six months.

Minimum of three open credit lines on a credit report.
If that sounds like you, here's a step-by-step look at what it's like applying for a loan from Prosper:
After clicking any of the "Check Your Rate" buttons, you'll start by entering your desired loan amount.
Next, Prosper asks how you plan to use the loan. If you choose "other," you'll see a note that you cannot use your loan for post-secondary education expenses. That includes tuition, fees, books, or room and board at a college, university, or vocational school.
On the next page, you will choose between getting a loan by yourself or if you're planning to add a cosigner. Cosigners can help you get a lower interest rate if they have better credit, but they're also obligated to repay the loan just like you.
Once you finish entering information about the loan, you'll start adding information about you.
The next pages ask for your contact information and details about your income. Prosper uses this information to help determine if you are able to repay the loan.
After entering your annual income and monthly rent or mortgage payment, the last steps ask you to enter your phone number and choose a password. You'll get your rate in just a few moments.
How much does Prosper product cost?
Like all loans, you should plan on paying interest while paying down your balance. Borrowers get a rating based on their credit. Prosper assigns interest rates based on that rating and other factors from your application, like your current income. Borrowers are rated from AA (best) to HR (first-time borrowers).
Interest rates for Prosper currently range from 6.95% APR to 35.99% APR. In addition to interest, loans require an origination fee of 2.41% to 5%, based on your credit and loan details. The origination fee is deducted from the loan proceeds automatically.
When it comes to loan payments, be prepared for them to be set to autopay by default. Failed payments require a $15 fee. Late fees are charged for payments 15 days late or more.
Prosper features
Personal loans
Loans from Prosper are personal loans. Personal loans are unsecured, which means that you don't need any collateral. If you stop paying, the lender can't try to seize a specific asset. Instead, the damage comes in the form of fees and harm to your credit score.
Instant rate check
The Prosper application took me less than five minutes to complete. You can get your interest rate instantly. Unlike some loans, checking your rate at Prosper won't affect your credit score. They just use a soft credit inquiry, which is visible to you but not other lenders.
Loans for people with less than excellent credit
While applicants with top credit scores will get the best interest rates, you don't need perfect credit to get a loan from Prosper. Loans are available to borrowers with credit scores as low as 640 in some cases.
Prosper requires that your credit report is free of bankruptcies in the last 12 months, has less than five credit inquiries in the last six months, and contains at least three prior credit lines.
Fixed-rate loans
Loans have a fixed interest rate for the life of the loan. Three-year loans get slightly lower rates than five-year loans. No other terms are available.
No prepayment penalty
You can pay off your loan early with no added fees. Paying off your full balance before the due date, or paying a little extra each month, also helps you save on interest over the life of the loan.
HELOC loans
In addition to personal loans, detailed above, Prosper recently added the home equity lines of credit (HELOCs). A HELOC is secured by your home, which means the lender can go after your home if you stop paying. HELOCs work kind of like a credit card attached to your home.
Prosper HELOCs are issued through a partnership with BBVA.
Peer-to-peer investing
Prosper isn't just for borrowers. If you have money to invest, Prosper allows you to pick and choose your own loans and they will build a portfolio for you automatically!
According to Prosper.com, historic returns average 5.1%. Your results may vary widely, however, based on the portfolio of loans you choose.
My experience using Prosper
I started out with Prosper as an investor way back in September 2012. I had an overall good experience picking loans and earning a return on my money. I ultimately decided the average return for Prosper investors wasn't worth the risk in my own portfolio, but it is a great product for people looking to diversify their investments and make money with alternatives.
I gave the loan side of Prosper a try while preparing for this review. Like the investing side of the house, I found the experience to be intuitive and easy-to-follow. Everything worked as advertised with no surprises along the way.
The entire signup process took me less than five minutes from start to finish.
Who is Prosper best for?
Debt consolidation
The best use of Prosper may be debt consolidation loans. If you have high credit card balances on one or more cards, you may be able to consolidate with a lower interest rate at Prosper. If your rate is below what you pay on your cards, you should save money and may even be able to pay off your loan faster.
High-credit borrowers
If you have good to excellent credit, you may qualify for the very best Prosper rates. If you get the best rate, the 6.95% APR interest rate may be competitive for nearly any borrowing need outside of a home loan.
Alternative investors
Investors who want to diversify outside of the stock and bond markets often look to investments known as alternatives. Peer-to-peer loans are a popular form of alternative investment.
Who should not use Prosper?
Borrowers with bad credit
If you have a history of bankruptcy, missed payments, or late payments, you may not qualify for a loan from Prosper at all. If you do qualify, your rates could be more than you would pay with a credit card.
Borrowers who don't want to pay origination fees
The biggest downside of Prosper is its origination fee. Many personal loan sources don't charge any fees at the start of the loan. This fee is not very competitive and could be a reason to shop elsewhere for a personal loan.
Risk-averse investors
For investors at Prosper, it's important to understand that your returns are driven by individual borrowers. If someone doesn't pay their loan, and you invested in that loan, you could lose money. Investing in more loans helps you diversify your risk, but there's always a risk that a borrower will stop paying.
Pros & cons
P
r
o
s
Instant rate check with no impact to credit — Find out if you are approved, as well as your interest rate, without a hard hit on your credit.
Peer-to-peer funding eliminates banks — Prosper connects lenders and borrowers. Because it isn't a bank looking to profit, some loans may come with more competitive rates or be available to lenders that can't find a loan elsewhere.
Borrow up to $40,000 — Loans are available from $2,000 to $40,000. Big loans can help you tackle big debt consolidation efforts. Just keep in mind that you have to pay back anything you borrow, plus interest.
No prepayment penalty — If you have the cash to make extra payments each month or pay off the loan in full before the due date, you won't pay any penalties.
C
o
n
s
Origination fee — Arguably the biggest downside of Prosper, all loans start with an origination fee. The fee of 2.41% to 5% is deducted from your loan proceeds.
Some borrowers get a high APR — Unless you have excellent credit, interest rates can be on the high side.
Prosper vs. competitors
Prosper
Marcus by Goldman Sachs
Upstart
Credible
Interest rates
6.95% to 35.99% APR

6.99% - 24.99%

APR
8.13% - 35.99%

starting at 5.40% APR (with autopay),

See Terms*
Pre-payment penalty
No
No
No
Varies by lender, but mostly no
Time to receive funds (average)
5 days
You could receive funds in as little as 3 days
1 day (for most customers)
Varies by lender
Check rate with no hard credit inquiry
Yes
Yes
Yes
Yes
Marcus by Goldman Sachs
Marcus by Goldman Sachs offers personal loans of up to $40,000 with a fixed APR for the life of your loan. But what really makes Marcus by Goldman Sachs stand out is its total lack of fees. There are no prepayment fees and no sign-up fees. You can even defer a payment with the on-time payment reward if you pay your bill on time for 12 consecutive payments.
With Marcus by Goldman Sachs, you can choose from different loan purposes during the application process, and you'll be given a rate quote in minutes, which makes it great for comparing against the offer you get from Prosper. There's no obligation and getting a quote won't affect your credit.
Advertiser Disclosure - We do not feature every company or financial product available on the market.
Upstart
Upstart is similar to Prosper in a lot of ways, but they do offer slightly larger loans than Prosper – ranging from $1,000 – $50,000. You'll only be offered a three or five-year term (with no prepayment penalty) when taking out loans, and interest rates are somewhat similar to Prosper.
What's especially great about Upstart, however, is that 99% of borrowers will get their money the next business day after applying – it doesn't get much faster than that!
Credible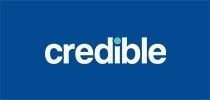 Credible is actually a loan marketplace where you can compare loan rates from a variety of companies. Using a marketplace like Credible can help you ensure that you're getting the best rate you possibly can – so it never hurts to check them out before going with a direct lender.
Credible's application process takes just a few minutes and is easy to understand. Plus, Credible shows you quotes from companies that offer loans from $1,000 all the way up to $100,000. So if you're looking for a large loan, Credible may be right for you.
Credible Credit Disclosure - To check the rates and terms you qualify for, Credible or our partner lender(s) conduct a soft credit pull that will not affect your credit score. However, when you apply for credit, your full credit report from one or more consumer reporting agencies will be requested, which is considered a hard credit pull and will affect your credit.


Summary
Personal loans have the potential to be a useful financial tool when managed well. Prosper loans, like all personal loans, are best for borrowers who will save money paying off other debt. They are also useful for many other purposes, just be aware that you'll have to pay interest and fees. Don't take out a loan of any kind unless you are okay with the costs.
If you are in the market for a personal loan, Prosper can be a great place to find one. It is best for people who qualify for low rates thanks to their good credit, but other borrowers may find Prosper to be the best deal around for their needs. Because there's no obligation or cost to apply, it can't hurt to check your rate at Prosper when shopping around for a personal loan.
Marcus By Goldman Sachs® Offer Terms and Conditions - Your loan terms are not guaranteed and are subject to our verification of your identity and credit information. Rates range from 6.99% to 24.99% APR, and loan terms range from 36 to 72 months. For NY residents, rates range from 6.99%-24.74%. Only the most creditworthy applicants qualify for the lowest rates and longest loan terms. Rates will generally be higher for longer-term loans. To obtain a loan, you must submit additional documentation including an application that may affect your credit score. The availability of a loan offer and the terms of your actual offer will vary due to a number of factors, including your loan purpose and our evaluation of your creditworthiness. Rates will vary based on many factors, such as your creditworthiness (for example, credit score and credit history) and the length of your loan (for example, rates for 36 month loans are generally lower than rates for 72 month loans). Your maximum loan amount may vary depending on your loan purpose, income and creditworthiness. Your verifiable income must support your ability to repay your loan. Marcus by Goldman Sachs is a brand of Goldman Sachs Bank USA and all loans are issued by Goldman Sachs Bank USA, Salt Lake City Branch. Applications are subject to additional terms and conditions. Receive a 0.25% APR reduction when you enroll in AutoPay. This reduction will not be applied if AutoPay is not in effect. When enrolled, a larger portion of your monthly payment will be applied to your principal loan amount and less interest will accrue on your loan, which may result in a smaller final payment. See loan agreement for details.
Read more: