Refinancing your mortgage online could save you a significant amount of money or help you meet other financial goals. Find out how it works.
Refinancing a mortgage can seem like a significant undertaking. It can feel weird to complete such a large transaction online, but it can actually be a very smart move.
Online based mortgage refinancing has benefits that brick-and-mortar banks can't always match. For one, online-only mortgage refinance companies don't have to pay for physical locations like banks do with their branches. That means online banks can operate more efficiently, save money, and pass the savings on to their customers.
From a process perspective, I think refinancing a mortgage online is much more convenient than dealing with a traditional brick-and-mortar bank. I'd much rather submit documents online and interact with a loan representative over email or the phone than to drive to the local bank branch to submit paperwork and ask questions.
Mortgage Refinance Calculator
If you're considering refinancing your mortgage online, here's what you need to know about the process.
Reasons to refinance your mortgage
You can refinance your mortgage for one of many reasons. Depending on your particular situation, I could see any of the following reasons to be a good reason to refinance.
Secure a lower interest rate
Interest rates vary depending on the economy and other factors. When mortgage interest rates drop, you might be able to save a significant amount of money by refinancing your mortgage.
Let's say I took out a mortgage at a 5% interest rate and owe $300,000 on my mortgage. 5% of $300,000 is $15,000. While the interest charged in a year will be slightly less than that due to principal payments, it's still a lot of money.
If I could secure a new mortgage with a 3.75% interest rate, I'd save thousands of dollars. 3.75% of $300,000 is $11,250, a savings of $3,750. Of course, the savings would be slightly different due to the principal payments and where you're at in your repayment schedule on your old loan.
As a general rule of thumb, you should consider refinancing your mortgage if interest rates have dropped 1% or more. You do need to watch out for one thing, though. When you refinance your mortgage, the repayment period is based on the type of mortgage you take out.
If you already made 10 years of payments on your old 30-year mortgage, you'd only have 20 years of payments left. If you refinance to a new 30-year mortgage, you've extended your repayments for an additional 10 years. Consider refinancing to a 15-year or 20-year mortgage to avoid lengthening your repayment period.
Switch your mortgage type
When you took out your mortgage, you took out one of many types of mortgages. You might have taken out an FHA, USDA, VA or conventional mortgage. To make matters more complicated, that loan might have been a fixed-rate mortgage, an adjustable-rate mortgage, an interest-only mortgage, or another type of mortgage loan.
If the type of mortgage you initially took out no longer makes sense for your family, you may be able to refinance your mortgage to take out a different type of loan.
Let's say you took out an adjustable-rate mortgage but no longer want to deal with the risk of your interest rate potentially increasing. In this case, you could refinance to a fixed-rate mortgage to avoid that risk in the future.
Change your loan term
Mortgage loans last a long time. A 30-year mortgage is almost longer than I've been alive. Life circumstances can easily change during your repayment term. If they do, it might make sense to refinance to a different length mortgage.
I know when I got serious about my finances, I considered paying my mortgage off faster. Since shorter mortgage terms usually come with lower interest rates, I strongly considered refinancing to a 15-year mortgage rather than a 30-year mortgage.
Ultimately, my family decided to go a different way and keep our 30-year mortgage. That said, if you're serious about paying your mortgage off faster, you may want to consider refinancing to a shorter mortgage term.
Get a lower monthly payment
Sometimes life gets rough and your finances take a hit. If you originally financed your home with a mortgage with a short repayment period, chances are your monthly payments are pretty high. If you need to reduce your monthly payments with a short term mortgage, refinancing to a longer-term mortgage usually lowers your payments.
The downside is you'll have to pay your mortgage for a longer period. Thankfully, you can usually make additional principal payments to pay your loan off faster if your finances improve again in the future.
Cash-out some of your equity
As home prices increase and you pay off your mortgage, you can build significant equity in your home. You can cash out some of that equity when you refinance your mortgage as long as you meet your lender's requirements.
Cashing out equity in a home should be taken very cautiously. Ideally, my family's goal is to pay off our mortgage before we retire, so taking out equity goes against that goal. That said, using the equity in a smart way can be a great move for your finances.
For instance, you may want to remodel your home to stay in it longer rather than upgrading to a more expensive home. If the renovations make sense and increase your home's value, this could be a reasonable money move.
How refinancing your mortgage online works
Regardless of why you want to refinance your mortgage, the process is pretty similar across the board.
Here's what you need to know about the online mortgage refinancing process so you can be prepared to refinance your mortgage online.
Apply to refinance your mortgage
Once you've identified who you want to use to refinance your mortgage, the first step is applying for a refinance mortgage. This process is pretty straightforward for most online lenders. You click apply, fill out the requested information and wait for the next steps.
The requested information at the beginning of the mortgage application process is usually pretty simple. They'll want to know basic information to determine if you can get the mortgage you're requesting. This information may include the following:
Personal identifying information including address, phone number, date of birth, Social Security Number, etc.

Information related to your income and jobs.

Information related to your assets.

Information related to your debt.

Information related to your current home, value and current mortgage owed.

Reason for refinancing your loan.

Permission to check your credit.
Provide requested documentation
Once a lender has determined you may get approved for a mortgage, they work to verify the information you provided. For this step, you usually have to provide much more detailed documentation rather than stating what you know.
Expect to have to provide the following information:
Driver's licenses or other identification to verify your identity.

W-2s, tax returns, pay stubs, business financial statements or 1099s to verify income.

Current mortgage statement.

Copies of bank and investment statements to verify assets.

Copies of loan statements to verify debt.
Go through the mortgage process
Once the mortgage company has your information, they'll work to put your loan through underwriting. During this process, the mortgage company is verifying you meet their requirements to get a mortgage loan. They may come across questions and request you submit additional documentation during this process.
The bank will also have your home appraised to determine its current value. Based on this information, your mortgage refinance loan may be limited to a certain dollar amount. In general, lenders have equity guidelines that require you to leave a certain amount of equity in the home when refinancing. The bank will likely also require a title search and title insurance to protect themselves, as well.
Close your loan
Once all of the paperwork is complete and your refinance mortgage is approved, it will be time to close your loan. To do this, lenders will typically send a notary to you with the required paperwork to sign. Other lenders may ask you visit a particular location for closing, such as a title company's office.
Either way, this is usually the only time in the process you will have to be physically present when refinancing a mortgage online. Once the paperwork is signed and processed, the mortgage company will typically pay off the old mortgage and send you any money you decided to cash out.
Places to refinance your mortgage
When I was considering refinancing my mortgage, I wanted to make sure I would have gotten the best deal possible. That should be your goal, too. There are a couple of ways to go about making sure you're getting the best deal. Here are your options.
Mortgage lender aggregators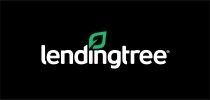 Mortgage lender aggregators, like LendingTree, allow you to fill out one application.
LendingTree makes getting mortgage refinance quotes online easier than ever. Complete one simple form and receive up to four competing offers in minutes.
All you need to do is complete simple information about your home, desired mortgage refinance, and your employment and credit history. Then:
Sort and compare your refinance instantly.
Read lender reviews and ratings.
View loan details in a simple, easy-to-read format.
This free refinance application is fast and simple, and there's no obligation.
Reali Loans is unique in that you're assigned an advisor who works with you throughout the application process.
You'll start by answering a few basic questions, which provides quotes from multiple lenders with fewer fees than other lenders. Reali Loans rates are most definitely competitive and this will give you more money to put toward paying off your loan.
To get rate quotes, you'll input basic information about your loan amount, income levels, and the down payment you're offering. Once you decide to proceed, you'll:
Step through the application process through the app.

Upload all documents electronically.

Check the status of your application in real-time.

Obtain fast turnaround each step of the way.
Reali Loans lets you get prequalified or just check rates, at no obligation and with no impact on your credit score.
Individual banks or credit unions
Your other option is looking at individual banks and credit unions online. You can search for online banks that offer mortgages and look to see what current rates they're offering.
Once you have an idea of the top online lenders you're considering, submit applications to the most promising lenders. Then, compare rates, fees, and other information before deciding which lender to move forward with.
Summary
Refinancing your mortgage online has become easier than ever. You can submit most of the info you need right away, and you can often still have a professional help you through the whole process.
Figure Lending LLC dba Figure. 15720 Brixham Hill Avenue, Suite 300, Charlotte, NC 28277. (888) 819-6388. NMLS ID 1717824. For licensing information go to www.nmlsconsumeraccess.org. Equal Housing Opportunity. Licensed in Alabama 22533, Alaska AK1717824, Arizona 0948458, Arkansas 114692, California: Loans are made and arranged pursuant to a Finance Lenders Law License, Licensed by the California Department of Financial Protection and Innovation under the California Finance Lenders Law (License 60DBO81967), Delaware 026994, Florida MLD1636, Georgia Residential Mortgage Licensee 61229, Idaho MBL-9625, Indiana 39933, Iowa 88893478 and 2018-0048, Kansas MC.0025537 and SL.0026703, Louisiana 1717824, Massachusetts Mortgage Lender License ML1717824, Michigan FL0021494, Mississippi 1717824, Missouri 19-2421, Montana 1717824, Nebraska 1717824, Nevada 4823, New Hampshire 22423-MB, Licensed by the N.J. Department of Banking and Insurance, New Mexico 1717824, North Carolina L-180811, North Dakota MB103310, Ohio RM.804317.000, Oklahoma ML011894, Pennsylvania 66882, South Dakota ML.05202, Tennessee 151185, Washington CL-1717824, West Virginia ML-36248, Wisconsin 1717824BA
Read more: