The General Insurance Review: My Experience Using The General
The General Insurance is an affiliate of American Family Insurance that caters specifically to high-risk drivers.
---
Best for:
High-risk drivers
Lower rates (for some)
Bundling
---
Editor's Note - You can trust the integrity of our balanced, independent financial advice. We may, however, receive compensation from the issuers of some products mentioned in this article. Opinions are the author's alone. This content has not been provided by, reviewed, approved or endorsed by any advertiser, unless otherwise noted below.
Insurance is all about risk. Your insurance premiums are a direct reflection of how risky your provider thinks it is to insure you. Premium calculations are extremely complex algorithms with thousands of variables designed to estimate two things:
How likely are you to submit a claim?

How expensive is that claim likely to be?
Naturally, certain conditions will catapult you straight into high-risk status. If you fit one of these conditions, you might be considered to be a "high-risk driver" by insurance companies:
Had one or more auto accidents.

Have multiple traffic violations on record.

Have one or more DUIs or DWIs on record.

Have a below-average credit rating.

Have been required by your state to submit an SR-22.
Car insurance companies tend to punish high-risk drivers with absurd premiums. But there is one that is a little more forgiving.
Let's investigate The General Insurance.
What is The General Insurance?
The General Insurance Company began business in 1963 as The Permanent General Agency and now operates as an affiliate of American Family Insurance.
As stated, they've carved a niche providing insurance to high-risk drivers. They also offer home and renters insurance, available as a discounted bundle with auto insurance.
How does insuring with The General work?
The General's landing page gives a good first impression. It's crisp and modern, and offers three ways to contact them. Plus, it features Shaquille O'Neal.
From here, it gets strange.
"Start My Quote" redirects you to a simple but quirky online quote wizard. It has a slick progress bar and favors rows of buttons over traditional dropdown menus (presumably to reduce clicks).
The novelties continue with the vague claim that "Drivers in [city] can save up to [amount] per year!" that tops every page. Such claims are usually followed by a disclaimer, but this quote wizard hilariously offers no disclaimer or explanation at all. $610 compared to… whom?
A feature I do quite like is the "just give me my state minimums" button. This is a common choice for budget shoppers, so it deserves its own button in every provider's online workflow.
Now, earlier on I promised that things would get strange. Here's the moment that made me reenact one of my favorite gifs. At the end of the wizard, I see options to view quotes not from The General, but their direct competitors.
At this point, I realized that The General's website hadn't sent me to their own online quote wizard, but instead redirected me to the online quote comparison tool EverQuote. That's like Delta redirecting you to Kayak.com to book a flight. To check my sanity, I returned to thegeneral.com and tried every "Start My Quote" button I could find, but each one sent me right back to EverQuote.
To make things even stranger, EverQuote didn't even offer me a quote from The General. I tried submitting four different sets of dummy information (including a profile that requested an SR-22) but I couldn't get a quote from The General to appear in EverQuote.
I tried to call an agent for an explanation, but due to COVID-19 chaos, I couldn't get through. Your results may vary, I suppose.
What are The General's best features?
Head-scratching quote process aside, The General offers some clever discounts and benefits geared towards high-risk drivers.
SR-22 insurance forms
If you've had multiple traffic violations in the past (especially DUI/DWIs), your state might require you to collect an SR-22 form from your insurance provider. An SR-22 is essentially proof that you're sufficiently insured, and without it, the state will revoke or suspend your license.
Many insurance providers will not provide SR-22 forms, and those that do will sound the alarm and skyrocket your premiums if you request one. The General is one of the few that doesn't.
Double deductible
If you roll the dice and choose to double your deductible for the first 45 days of your policy, The General will give you a nice discount. Granted, you can always manually double your deductible at the time of your quote, but it's nice that The General will automatically halve it for you so without a messy phone call so you can save a few bucks at the front end.
Transfer discount
If you've been sufficiently insured for at least the last 6 months and transfer to The General, you'll receive a discount. This might be a nice perk for if you recently increased your risk factor through an at-fault accident and want to avoid the premium surcharge from your current provider.
24/7 roadside assistance
The General offers a 24/7 roadside assistance program through Nation Safe Drivers (NSD) that amounts to an additional ~$10 per month on your premiums. The add-on covers battery replacement, towing up to 15 miles, locksmithing and more.
The General's roadside assistance program might be a good idea if you drive long commutes, in treacherous road conditions, or have an unreliable vehicle. Consider, however, that AAA might be less expensive and more comprehensive.
Custom parts coverage
You should know that all non-OEM (original equipment manufacturer) parts on your car are typically not covered by collision or comprehensive insurance. So if you get rear-ended and the at-fault driver destroys your $600 bumper and $1500 custom spoiler, only the bumper is covered.
That's where Custom Parts and Equipment (CPE) Coverage comes in. Purchase this optional add-on and you'll be covered for up to $5000 on your custom bits ($1500 in CA).
How are The General's customer service ratings?
According to the National Association of Insurance Commissioners, The General has a customer complaint ratio of 2.12 compared to the industry median of 1.00. That means they have a significantly higher ratio of complaints compared to similar competition.
So what are policyholders complaining about? A peek at BBB reveals two common threads.
The first is creeping rates. Though The General might be a safe haven for high-risk drivers initially, many policyholders claim that their rates spiked significantly following their next at-fault accident. For that reason, The General might not be a good choice for teenagers, since they're the demographic most likely to have a series of at-fault accidents.
The second is a slow claims process. The General received an A.M. Best rating of "A", the third-highest, meaning they eventually do pay out claims, but the process is reportedly a bit of a chore. Thankfully, The General now accepts claims information through their official app, so the process is likely a little faster now.
My personal impressions of The General
As someone who's personally insured with five separate providers and obsessively scrutinized dozens more, I've developed a sixth sense about auto providers. I'll now exercise my near-useless superpower to share my personal gut feeling on The General.
The General is ideal for
In the same way, USAA is essentially custom-tailored for military families and personnel, The General's niche is high-risk drivers. For this group specifically, it offers unique discounts, lower-than-average rates, and SR-22 forms to keep you legal for less.
They're great for high-risk drivers
On a binary scale, I like The General. I'm glad they exist because without them high-risk drivers would be at the mercy of traditional providers who'd prefer to shut the door in their faces. Frankly speaking, without The General we'd have more uninsured motorists on the road. The General makes you and me safer.
Their quote wizard was not easy to use
I find the lack of a proprietary online quote wizard exceedingly odd. As an affiliate of American Family Insurance, they can certainly afford to develop one, and I can't rationalize why their current workflow would send customers directly to competitors' websites. And due to the chaos surrounding COVID-19, I was unable to reach local agents for questioning.
Their customer service ratings may not be as bad as they seem
Lastly, it's worth addressing The General's "significantly below-average customer service ratings." I personally think it's a bit unfair to measure The General's complaints against those of competitors who service a wider range of drivers.
By their very nature, high-risk drivers are likely to pay significantly more in premiums, submit more claims, and with presumed budget constraints, demand a faster claims process. They simply have higher demands from their insurance provider, and The General very well might be doing the best they can.
To illustrate my point, the Delta Lost Luggage counter might very well have better customer service than the general Delta Check-In counter, but because they serve a more frustrated population, their ratings might be lower.
My point is this; don't let The General's questionable customer service record completely turn you off. If you're shopping for high-risk insurance, it's a no-brainer to at least collect a quote from The General.
The General is not ideal for
Non-high-risk drivers
As stated above, The General can be considered a niche provider for high-risk drivers. You can purchase a policy as a regular- or low-risk driver, but they offer little reason to; their discounts are few and their customer service is below average.
Teenagers
Teen drivers fall squarely into the high-risk category by default, but they're not a good fit for The General. The provider tends to spike rates following your first at-fault accident with them, so a different provider with accident forgiveness would be a better fit in the long run.
Pros & cons
P
r
o
s
Affordable rates for high-risk drivers — The General offers lower-than-average premiums for high-risk drivers.
SR-22 friendly — If your state requires you to submit an SR-22, The General is one of the few providers who can accommodate without significantly spiking your rates.
Home + Auto bundle discount — The General offers a home/renters + auto bundle discount to help high-risk drivers consolidate and save on monthly expenses.
C
o
n
s
Not much appeal for regular drivers — With few discounts and below average customer service, there's not much for The General to offer non-high-risk drivers.
Below average customer service — The General receives a significantly higher number of policyholder complaints than the industry average.
Head-scratching quote process — The General's website redirects to EverQuote which sells your personal information to competitors and doesn't always show rates from The General.
The General's competitors
| Competitor | Advantage compared to The General | Disadvantage compared to The General |
| --- | --- | --- |
| Liberty Mutual | More discounts and a better mobile/web experience | You may qualify for lower rates with The General |
The General's chief advantage is offering better upfront premiums for specifically high-risk drivers. Competitors seem to indicate that they do cover SR-22 drivers, but with less enthusiasm. By contrast, The General welcomes you with open arms.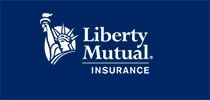 Liberty Mutual is the do-it-yourself insurance company that is one of The General's closest competitors.
They have a much nicer mobile and web experience than The General, plus you'll get many more discounts to choose from.
With Liberty Mutual, you can file a claim, pay your bill, and update your policy all on Liberty Mutual's handy mobile app. If you're a technology-lover of any kind, you'll much prefer Liberty Mutual just for their website alone (not to mention they have better rates for safe drivers).
Summary
Because The General Insurance is a niche provider, they're pretty easy to summarize.
The General caters specifically to high-risk drivers. If you are a high-risk driver, it's absolutely worth your time to solicit a quote from them while you're shopping for the best deal. If you're not a high-risk driver, they're probably worth a pass.
For alternative ideas, check out Miranda's article The Best Car Insurance Companies for Young Adults.
Read more: