Ally Invest and Wealthfront are two robo-advisors you may be considering investing with. Here are the differences to help you decide which is best for you.
If you're looking for a robo-advisor to help manage your investments, I wouldn't blame you for being overwhelmed. There are so many options and it's hard to decipher the differences. 
To help you get a better understanding, I took an in-depth look at Wealthfront and Ally Invest – two of the most well-known robo-advisors.
If you're looking to start investing with either of these robo-advisors, here's what you need to know.
Wealthfront vs. Ally Invest overview
Here's a quick look at the services and features Wealthfront and Ally Invest offer so you can compare them head to head:
Features
Wealthfront
Ally Invest
Minimum initial investment
$500
$100
Account types available
Cash accounts, taxable brokerage accounts, traditional IRAs, Roth IRAs, SEP IRAs, 401(k) rollovers and 529 college savings plan accounts
Taxable accounts, traditional IRAs, Roth IRAs, rollover IRAs, SIMPLE IRAs, SEP IRAs, Coverdell Education Savings accounts
Advisory fees
0.25%
None, but 30% cash buffer required or
0.30% with less cash holdings
Tax-loss harvesting
Yes
No
Rebalancing
Yes
Yes
Dividend re-investing
Yes
Yes
Mobile app
iOS and Android
iOS and Android
Socially responsible investing
Yes
Yes
Smart beta
Available at $500,000
No
Wealthfront
Wealthfront is a robo-advisor trying to help people get access to good financial advice without a massive cost.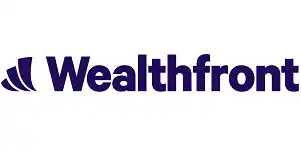 Wealthfront
Wealthfront is designed for young professionals, anyone from passive investors who want expert digital guidance, to people who want to be smarter with money. Investment management is automated with tried-and-true algorithms but strategic—and tuned in to your individual risk level.
Low fees, free planning guides, and multiple tax perks make Wealthfront worth a look.
Offer: Start investing today to get a $50 bonus with Wealthfront. Promotional terms apply.
Pros:
Automated management

Tax-loss harvesting

Ability to customize portfolios
Cons:
No fractional shares of ETFs in automated accounts

No human advisors
Get $50 bonus
MoneyUnder30 receives cash compensation from Wealthfront Advisers LLC ("Wealthfront Advisers") for each new client that applies for a Wealthfront Automated Investing Account through our links. This creates an incentive that results in a material conflict of interest. MoneyUnder30 is not a Wealthfront Advisers client, and this is a paid endorsement. More information is available via our links to Wealthfront Advisers.
They currently have over $26 billion in assets under management and have built their platform to help investors invest passively and minimize fees by using technology instead of people. 
They've developed a system to provide advantages to investors by using concepts such as tax-loss harvesting, asset allocation, risk mitigation, and automatic portfolio rebalancing. They even automate some tedious investing tasks. For instance, one tool automatically monitors your checking or cash account for excess funds above a level you set. If it finds extra money, it can automatically invest it in a taxable investment account, cash account, Roth IRA, traditional IRA, or 529 College Savings Account for you. For their service, they charge an advisory fee of 0.25%
Learn more by reading our Wealthfront review.
Ally Invest 
Ally Invest is a relatively new investing and robo-advisor option. Ally acquired TradeKing in 2017 and used that platform to launch Ally Invest.
In addition to robo-advisor services, Ally Invest also offers a self-directed trading option. For the purposes of this article, I'll solely be talking about Ally Invest's robo-advisor service called robo portfolios.
Ally Invest's robo portfolio service matches you up with hand-selected portfolios that were made by human specialists. While the portfolios were made by humans, the technology manages and monitors the portfolio you end up selecting. 
One of the best parts about Ally Invest is that their robo portfolios are free from fee! That means the returns you earn on your investments go straight into your pocket.
Learn more by reading our Ally Invest review.
Wealthfront vs. Ally Invest: Investment performance
Trying to compare the investment performance of two robo-advisors is a flawed exercise. Each robo-advisor works in unique ways, has different tools available, and likely invests in dissimilar investments. 
Additionally, each robo-advisor should tailor your investments based on your specific needs, risk tolerance, and other requests. They have several portfolio options and the returns will depend on the portfolio you're matched with. Each robo-advisor has their own portfolios that may have the same objective but separate investments. Competing robo-advisors may match you up with a slightly different portfolio type, as well.
For that reason, comparing robo-advisors on an apples-to-apples basis is near impossible. That said, we've found some historical data to help you see examples of performance from each of these options.
Wealthfront
Since their inception date, Wealthfront's taxable portfolios with their riskiest score of 8.0 have an average annual net-of-fees, pre-tax return of 9.45%. 
Keep in mind, Wealthfront focuses on maximizing your after-tax returns, so post-tax returns may be better with Wealthfront than their competitors that don't offer tax optimizing features. The reason they report pre-tax returns is it is the industry standard.
Ally Invest 
Ally Invest's performance results are based on their core aggressive growth portfolio. This portfolio has 66% stocks, 4% bonds, and 30% cash. Usually, a very high-risk tolerance would include very little cash, so this would drag down their returns.
Ally Invest's historical data starts in 2011 and ends in 2018. However, this is backtested data as the portfolios didn't actually exist over this time frame. That said, the core aggressive growth portfolio had an annualized return of 5.36% over this time period.
Wealthfront vs. Ally Invest: Investment performance conclusion
Comparing the Wealthfront and Ally Invest data is difficult. Ally Invest includes all of 2011, while Wealthfront doesn't. Wealthfront includes 2019, which Ally Invest doesn't. These time periods have additional returns that make an apples-to-apples comparison extremely difficult.
To make matters more complicated, Ally Invest requires 30% cash in their portfolios. This significantly brings down returns versus a portfolio that is nearly completely invested as many aggressive portfolios would be.
Even with these caveats, Wealthfront has more technology to help you earn better returns after considering taxes. The absence of a 30% cash position in Wealthfront's portfolio would also boost returns in periods where investments are growing in value. That said, the opposite would be true if investment values were falling.
Wealthfront pros and cons
Pros:
Passive investing approach focuses on investing in low fee investments.

Tax-loss harvesting is included in all accounts regardless of how much you have invested with Wealthfront.

A wide variety of account types to help fit your taxable and retirement account investing needs.

A wide range of investment options, which includes two crypto trusts.

Relatively low advisory fee of 0.25%.

Other features include dividend reinvestment, rebalancing, socially responsible investing stock-level tax-loss harvesting, risk parity and smart beta.

Automated investing of extra cash helps you make sure you put all available money to work for you.
Cons:
$500 minimum initial investment required to get started.

A flat advisory fee that doesn't scale down no matter how much you have invested with Wealthfront.
Ally Invest pros cons
Pros:
No fees.

$100 initial investment to get started.

Many account types to choose from, including multiple IRA types.

Offers socially responsible investing without any account balance minimums.

Customer service available from 7am – 10pm 7 days a week (Eastern Time).
Cons:
Doesn't offer tax-loss harvesting or smart beta.
Why choose Wealthfront
Relatively low advisory fee
Wealthfront charges a 0.25% advisory fee to manage your money for you. While you don't get access to a human to talk to about your finances, their investing technology does the heavy lifting for you. 
Their fee is much smaller than a traditional financial advisor that may charge you a 1% assets under management fee or a hybrid advisor such as Empower that charges a 0.89% assets under management fee on the first $1,000,000 of assets.
(Personal Capital is now Empower)
Several account types to choose from
For investors that have complex financial lives, it makes sense to have different types of investment accounts. Wealthfront offers a wide variety of account types to choose from. 
They offer Roth and Traditional IRAs which can be useful depending on your tax situation in any given year. If you're self-employed, a SEP IRA can help you put away more money for retirement, too. 
Those with children heading off to college in the future may benefit from a 529 college savings plan. Once your tax-advantaged accounts are maxed out, or if you simply want to invest somewhere you can access your money penalty-free, a taxable investment account may be a solid choice. 
Many technology-based investing tools to help increase returns
Wealthfront doesn't just put your money in an index fund and forget it. Their technology is constantly working to provide you with the best returns. It rebalances your portfolio on your behalf, reinvests dividends and takes advantage of tax-loss harvesting opportunities. 
If you have a high enough account balance, you can also take advantage of stock-level tax-loss harvesting, risk parity, and smart beta.
All Wealthfront clients can take advantage of the excess cash monitoring tool, as well. This checks your checking and cash accounts for funds that exceed a limit you set. If it finds extra money, it automatically invests it in the taxable investment account, cash account, Roth IRA, traditional IRA, or 529 College Savings Plan of your choice.
The technology watches out for recurring transfers, too. This way, it doesn't accidentally take money out right before you're about to have a large automatic transfer that drains your checking balance.
Two cryptocurrency trusts
Wealthfront gives users the option to invest in two different cryptocurrency funds:
Grayscale Bitcoin Trust (GBTC).

Grayscale Ethereum Trust (ETHE).
No crypto wallet or brokerage account is required, making it perfect for those looking to get their feet wet in the crypto market. 
Wealthfront does limit your allocation to 10% of your total portfolio, since they act as a fiduciary and know that crypto investment can be volatile.
Why choose Ally Invest
No advisory fee 
Ally Invest is one of the few companies that charge no fees for their services – both for robo portfolios and self-directed trading.
Low initial minimum investment
Ally Invest allows you to get started investing for just a $100 initial investment. This is five times lower than Wealthfront's $500 minimum.
It allows you to get started investing faster which can give you a mental win when you're trying to get started.
Socially responsible investing options without a high account balance requirement
You have to have at least $100,000 in assets to use Wealthfront's socially responsible investing options. You can invest in a socially responsible way with Ally with your first $100 by picking a socially responsible portfolio.
Wide variety of account types
Like with Wealthfront, Ally Invest offers a wide range of account types depending on your specific needs. You can open a Roth IRA, Traditional IRA or Rollover IRA to handle your retirement investing needs outside of your employer. 
If you run a business, you could use a SIMPLE IRA or SEP IRA to boost your retirement investments. Those with children may find a Coverdell Education Savings Account may help. Those that have already invested as much as they want in tax-deferred options can also open a taxable account, as well. 
Summary
Ally Invest and Wealthfront are both robo-advisors, but they offer different features and cost structures. They both focus on using technology to manage your investments, but Ally Invest focuses on offering a no-fee option. Wealthfront focuses on providing many features and benefits for a relatively small 0.25% advisory fee. 
To give you a better sense of which is right for you, I've broken them down below:
Wealthfront is for you if…
… you want a solid robo-advisor that offers features to help increase your returns without requiring you to hold a massive cash position in your portfolio. Even if you opt to pay for Ally Invest, they charge a higher investment advisory fee and offer fewer features than Wealthfront offers. Visit Wealthfront to read more.
Ally Invest is for you if…
… you want to start investing before you reach a $500 initial minimum investment or you want access to a robo-advisor with no advisory fees. Alternatively, if you want access to socially responsible investing without high account minimums, Ally Invest could also be a good choice.
Read more: