I've always said that opening a high yield savings account is the single best (and easiest) financial move you can make. It only takes 10 minutes but immediately gives you a place to put your money to work earning interest.
A good high yield savings account pays a competitive interest rate (right now, at least 4%), doesn't require a large minimum balance, and — importantly — has a track record of paying high interest rates year after year. Having reported on the best savings accounts for young adults for over 15 years, we currently recommend the Barclays Online Savings Account because it consistently offers a strong rate (now 4.35%) and because of Barclays' longstanding reputation as a stable international financial institution.
Overview: Best savings accounts for young adults
Barclays Online Savings
The Barclays Online Savings Account is the savings account I use personally and have for the past several years.
Our Pick
Barclays Online Savings Account
Barclays is a large international bank with headquarters in London that has offered a U.S. savings account with a consistently competitive interest rate for years.
You can deposit checks online, transfer money to and from your account easily through their mobile savings app, and make unlimited transfers. Barclays doesn't have ATMs in the United States, so it's best for long-term savers who can just let the interest grow.
Pros:
4.35% APY

No minimum balance

No annual or maintenance fees
Cons:
No fee-free ATM network in United States
Open An Account
Importantly, their interest rate has stayed high and competitive for that entire time. While you can find rates that are a few basis points higher, you should also take into account the bank's stability and likelihood of keeping rates high in the long-run. I think it's the best high yield savings account overall, offering a high annual percentage yield (APY) and tons of free features to help you save. And speaking of free, this account really is. There are no monthly maintenance fees, overdraft fees, or transfer fees to deplete your earnings.
Barclays is a large, international financial institution headquartered in London and consistently offers one of the most competitive savings account interest rates for U.S. savers. That consistency is important; some banks boost their savings account's annual percentage yield for a few months to woo new customers, only to lower them again to a paltry rate more akin to traditional savings account interest rates.
This savings account is easy to open. There are no minimum balance requirements to earn interest and you can fund it with as little as $0.01. Online transfers from other US banks are free and easy, as is setting up direct deposit.
For help with any issues you might have, Barclays offers 24/7 live customer support via chat or phone.
» Open a Barclays Online Savings Account or read our Barclays Online Savings Account review
CIT Bank Platinum Savings Account
For saving more than $5,000, the CIT Bank Platinum Savings Account is an excellent choice high yield savings account. This account pays an unbeatable interest rate on balances over $5,000. The downside is that balances of less than $5,000 earn a small fraction (0.25% APY) of what other accounts pay.
Best for $5,000 or more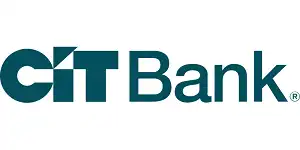 CIT Bank Platinum Savings Account
With no account opening or monthly service fees, the CIT Platinum Savings Account offers a high interest rate on balances of $5,000 or more with a minimum of $100 to open an account. See site for details.
Pros:
Up to 5.05% APY

No monthly service fees

Fast account opening
Cons:
High minimum balance required to earn top rate
Open an Account
CIT Bank also has a mobile app that supports free mobile check deposits and external transfers.
As long as you intend to keep at least $5,000 in this savings account for the long run, you can earn substantially more with CIT Bank than with competitors. See site for details.
CIT Bank is a division of First-Citizens Bank & Trust Company, a member of the Federal Deposit Insurance Corporation (FDIC). That means your deposit accounts are safe and secure and insured up to $250,000 per depositor.
» Open a CIT Bank Platinum Savings Account.
Raisin
If you're after the highest savings interest rates available, Raisin is where to find them. Raisin connects savers with dozens of smaller banks and credit unions offering industry-leading rates.
Raisin
Raisin leverages multiple small bank and credit union partners to deliver savers the highest possible interest rates.
Earn up to 5.27% APY on a high yield savings account or 5.51% APY on a CD with Raisin. With a single Raisin account, your money is automatically deployed to earn the highest rates possible across multiple partner banks.
Pros:
Highest savings rates in the U.S.

FDIC and NCUA insured banks & credit unions
Buy Now
As of October 30, 2023, find savings rates as high as 5.27% APY and CD rates as high as 5.51% APY at Raisin. Savings partner banks include Western Alliance Bank, Ponce Bank. GreenState Credit Union, Pacific Western Bank, Columbia Bank, DR Bank, UNCLE Credit Union, CloudBank 247, and more.
» See top savings rates and open an account at Raisin
The competition
There are no shortage of online savings accounts out there, including some savings accounts that offer bonuses. The truth is, as long as a bank's savings interest rate is in line with the leading national rates, it's unlikely to be much better (or worse) than a competing account.
What you want to watch out for are accounts that:
Offer "teaser" interest rates for a few months, then reduce your rate significantly
Require large minimum balances or the use of other bank products to qualify for the top rate
Do not have a multi-year track record of paying a high rate
Some competitors we considered but that don't currently make our top three include:
Discover Money Market Account
The Discover Money Market Account is technically a money market account, not a savings account, but the accounts work the same way. And Discover gets pretty much everything right with this account, from the competitive annual percentage yield (APY) to the lack of monthly maintenance fees and other account fees.
We love this money market account whether you simply want a competitive interest rate on your savings or need to access your savings more frequently via ATM or checking account.
There is no minimum deposit to open or minimum balance required to earn interest or avoid having your account shut down, making this the perfect option for you even if you only have a few bucks to put away right now. You can even open an account with nothing and come back later to fund it.
Access your cash via a linked external checking account, Discover's bill pay, a linked free Discover checking account, or at over 60,000 free-free ATMs in the US. Plus, the Discover mobile app is notoriously one of the best in the business, and ditto for their 100% US-based customer service.
Interest is compounded daily and credited monthly into your account. If you have a Discover checking account and debit card, you can easily transfer money between this and your savings account. You can also schedule automatic recurring transfers to put your saving on autopilot.
Discover does have some branch locations, but they're limited, so you might not have the option to manage your account in person. This account also lacks features to help organize and simplify your saving such as buckets and round-ups.
Discover also offers a Discover online savings account you can check out, too.
» Open a Discover Money Market Account.
Capital One 360 Performance Savings Account
The Capital One 360 Performance Savings Account is a strong contender that falls just shy of our top 3 best high yield savings account.
Capital One typically pays a competitive savings interest rate and offers a suite of products (from free online checking to their market-leading suite of top Capital One credit cards). Capital One makes it easy to open multiple savings accounts under one login — that's helpful for saving for multiple goals because you can see the money in different "buckets".
» Read our full Capital One 360 Performance Savings Account review
American Express Savings High Yield Savings Account
For similar reasons, American Express customers may want to explore the American Express Savings High Yield Savings Account. Their interest rate currently lags competitors (but just by a few tenths of a percent), but it has consistently been high for many years.
Marcus by Goldman Sachs High Yield Savings Account
Marcus by Goldman Sachs ranked among our top savings accounts for young adults for many years. Although this account is still online and paying a competitive interest rate, Goldman Sachs has begun the process of winding many of its consumer banking products down to focus on what has always been Goldman's key demographic: Ultra high net worth individuals. Due to its uncertain future, we no longer include Marcus on our list of best savings accounts.
What is a savings account?
A savings savings account is an account designed to store money that you don't plan to spend right away. Savings accounts and money market accounts are more liquid than long-term financial accounts (like investment accounts), which means you can withdraw money from a savings account without incurring penalties. Liquidity makes savings accounts and money market accounts ideal for short-term and medium-term financial goals.
While you can transfer or withdraw money from a savings account any time you want, banks encourage you to let your savings grow by giving interest on your balance. Accounts with a high annual percentage yield (APYs), also called "high yield savings accounts", reward you with higher-than average interest rates, allowing your money to really grow.
Almost every bank or credit union offers savings accounts, but not all of them are high yield savings accounts. It's also important to note that, these days, you don't need to choose a bank or credit union physically located in your city: Online savings accounts are plentiful and allow you to all of your banking via their mobile app or website.
How do savings accounts work?
Once you open a savings account, you fund it by depositing a check or transferring money electronically from another bank account. The more you add to your savings account, the more you'll earn from the account's APY, which typically compounds monthly.
You may need a minimum deposit to open a savings account and/or a minimum balance to keep it open. Some savings accounts don't have any minimums.
You can withdraw money from your savings account too, although withdrawals reduce your balance and the interest you can earn. Before 2020, federal regulations meant that banks limited the amount of withdrawals you could make from a savings account each month to six. But the government relaxed these regulations after coronavirus-related financial disruptions. Nowadays most savings accounts don't enforce withdrawal limits.
How much interest does a savings account earn?
According to the Federal Deposit Insurance Corporation (FDIC), the national average interest rate for savings accounts was 0.42% as of August 16, 2023. However, some high yield savings accounts offer much higher rates than this (including all the accounts on my list).
It's important to remember that most annual percentage yields are variable, which means they may change over time. The annual percentage yield (APY) you get when you open your account might not be the APY you get the next year. When the Federal Reserve raises or lowers interest rates across the country, banks and credit unions will raise and lower their interest rates in the same direction.
Can you write checks from savings accounts?
You typically can't write a check from a savings account. If you want to write a check using savings funds, the easiest way is to transfer the money to a linked checking account. Banks usually don't charge for this type of transfer.
Some banks will issue you an official bank check from your savings if you ask, but this service may come with a fee.
Can I make payments from savings accounts?
You can make payments from a savings account by transferring funds to another linked account — including automatic transfers for regular bill payments — or by withdrawing funds. Each payment reduces your balance and your overall interest, so keep that in mind.
Is savings account interest taxable?
Yes, savings account interest is taxable and may be reported to the Internal Revenue Service (IRS).
If you earn more than $10 in interest during the year, your bank will send you a form to include with your taxes called a 1099-INT form. Even if your bank doesn't send you this form, you're still responsible for reporting any amount of interest on your taxes.
Are high yield savings accounts safe?
Savings accounts come with government-backed insurance. Banks are insured by the Federal Deposit Insurance Company (FDIC) and credit union deposits are insured by the National Credit Union Administration (NCUA). Should the institution issuing your savings account fail, your balances up to $250,000 will be protected. People who have more than $250,000 in savings can cover their total savings amount by spreading their money between different accounts at multiple banks.
If you have a joint high yield savings account, both account holders are entitled to $250,000 in FDIC insurance each; upping the total protection of your high yield savings account to $500,000.
What's the difference between a checking account and a savings account?
Checking accounts are designed to handle frequent transactions and, generally, pay little or no interest on deposits. Savings accounts pay interest on deposits because they are designed to keep money safe over longer periods.
Put another way, checking accounts are for daily transactions and regular cash flow needs. With a checking account, you'll get a debit card that lets you make purchases and withdraw cash whenever you want. A lot of people use online checking accounts to directly deposit their paychecks and automatically pay bills. Most checking accounts don't earn a meaningful amount of interest, so you won't get any extra benefit from holding more cash than you need in a checking account.
Savings accounts are designed for stashing cash you don't need for regular expenses. While you can make purchases or withdrawals from a savings account, it's not as easy as it is with a checking account. And because of APYs, you're financially rewarded for holding money in the account.
Why should I open a savings account?
For most people, having at least one savings account is beneficial. At the very least, it's a great place to keep an emergency fund, which everyone needs.
You can also use a savings account to plan for financial goals that are several months or years down the road, like:
House or car down payments
Vacations
College
Weddings
Technically you can use a savings account for super long-term goals like retirement, but you'll probably get higher returns by investing this money in stocks.
When should I use a savings account instead of the stock market?
Use a savings account to stash your emergency fund or other money you might need to access quickly. If you're saving for a big purchase you hope to make in the next two or three years, keep that money in a savings account, too. Consider investing other funds that you won't need for many years.
Investing in the stock market or in a retirement fund can give you much higher potential returns than a savings account can. But stock market investments are inherently risky, meaning there's no guarantee you'll earn money on them, and it's possible you'll lose money. With savings accounts, you don't take that risk. Your money is yours to keep. The tradeoff is that it grows at a slower rate than it would in many investments.
How do I open a savings account?
Opening an online savings account is a straightforward process, but be prepared to share your Social Security Number and upload copies of your driver's license or other photo identification.
After creating an account and entering your basic contact information, the bank will need to verify your identity and that you own any bank accounts you would like to link to your new savings accounts. You'll use these accounts to transfer money in and out of the savings account.
Identity verification: Banks in the United States must follow strict laws that require them to identify all new customers. Typically, you'll need some personal information such as your Social Security Number (or equivalent for your country), a valid ID (like a driver's license or passport), and, sometimes, proof of address (like a utility bill).
Linked account verification. To link your checking account or other bank accounts to your new savings account, you'll first need to provide the routing number and account number for the linked account. Some banks may allow you to skip this step by using a service like Plaid. With Plaid, you login to the bank account you want to link, authorize Plaid to securely connect it to your new savings account, and technology does the rest.
If you need to verify your linked account manually, your new bank will make two small deposits (less than a dollar) into your linked bank account. They'll show up after a couple of days. Then, you'll need to log back into your new online savings account and enter the deposit amounts. Once verified, the new bank will withdraw the amounts back.
Once your account is open and approved, you can transfer money from your linked account and start earning interest!
How much money do you need to open a savings account?
Some banks don't require you to have any money at all to open a savings account. Others may require a token amount, like $1. Many have higher minimums, like $100.
How old do you have to be to open a savings account?
You need to be at least 18 before you can sign a legal document or contract, which is part of the process of opening a savings account.
If you're under 18, you can establish a joint account with an adult who signs on your behalf (you'll still need to provide identification). You'll have a degree of control over the joint account, though there may be some restrictions. With some accounts the restrictions can be lifted when you turn 18.
How many savings accounts can you have?
There's no maximum number of savings accounts one person can open. The number of savings accounts you should open depends on your savings goals and banking preferences.
If you have several savings goals and some have a longer time horizon than others, or if you want to make sure your emergency fund is kept separate from your other savings, multiple accounts may make sense. You can open them with the same bank or with different banks.
Better yet, you could use one account that lets you divide your balance into different compartments for different goals. Having a single account minimizes the risk of fraud (and the annoyance of remembering multiple passwords).
How much money should I keep in my savings account?
It's a good idea to have at least three to six months' worth of living expenses in your savings account, so you have plenty of coverage for emergencies or periods of unemployment. You may choose to keep more in your account if, for instance, you work in a field where it is difficult to find new employment and you might find yourself without a steady income for long stretches of time.
High yield savings accounts: Summary
There are lots of savings accounts out there for different needs. You goal is to put your money in the best high yield savings account you can. Look for an online savings account with a high APY, minimal to no fees, a low minimum balance, and any extra features that might make the account more convenient for you. The right choice can put you on track to your savings goals faster than you think.