Vyzer is an elegant portfolio management and financial planning app that tracks all of your financials in one place. Vyzer covers bank and brokerage accounts, but also handles private investments including real estate, business, and private equity investments.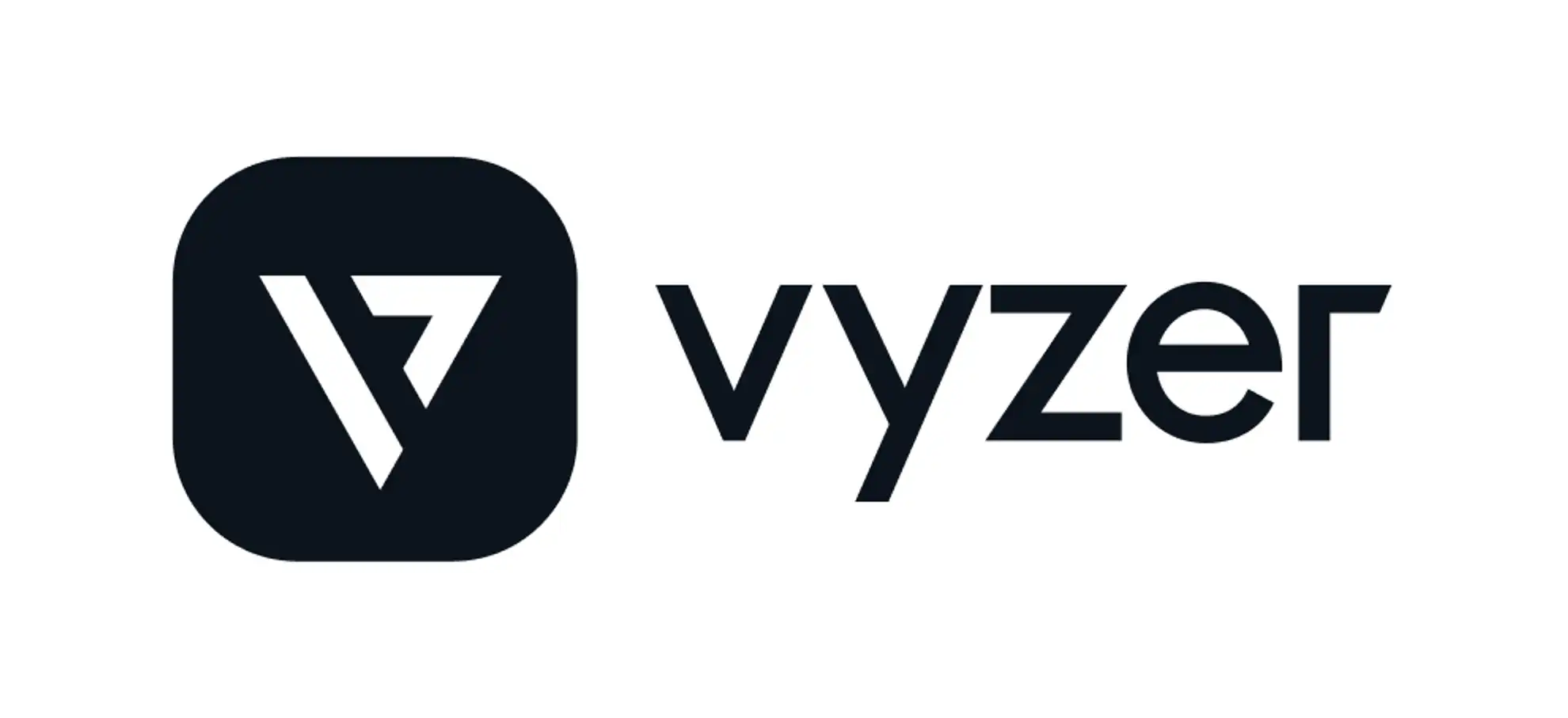 Vyzer
Vyzer is smart, data-driven investment portfolio tracking and financial planning.
Vyzer offers a comprehensive digital solution that combines performance tracking for both public and private investments, advanced financial planning tools, and personalized account management.
Pros:
Track all investments, including real estate & private companies

First 3 accounts are free

Handles even the most sophisticated portfolios
Cons:
May be overkill for average investors
Create Free Account
Key takeaways
Vyzer is an investment tracking tool offering users a comprehensive suite of features for financial planning, data analysis and portfolio automation.
The platform provides industry-standard security protocols, user friendly interface & mobile app availability with multiple customer support options.
Vyzer offers tailored pricing plans to meet the needs of all investors:

Free starter plan (no credit card required)
Plus plan ($29/month)
Premium plan ($79/month)
Vyzer overview
Vyzer is revolutionizing the world of investment management by offering a one-stop-shop for tracking and managing various types of investments, such as real estate, private equity, venture capital, and cryptocurrency.
Catering to both retail and professional investors, Vyzer ensures a seamless and intuitive experience, providing an excellent overview of your net worth and cash flow at your fingertips.
Digital wealth management platform
Vyzer's digital wealth management platform is designed to empower investors with a powerful suite of features, including:
Investment tracking
Financial planning
Data-driven insights
Document analysis
Gone are the days of juggling multiple tools and platforms, as Vyzer's platform is ideal for managing diverse portfolios, offering a comprehensive wealth management solution that is closely monitored and regularly tested for security.
What sets Vyzer apart from traditional wealth management platforms is its focus on utilizing financial technology to optimize investment decisions and enhance client outcomes.
Automated data management
Real-time data analysis
Tailored to manage both public and private equity investments
Ensuring full visibility and control over your private investments.
Supported investment  types
One of the key strengths of Vyzer is its ability to support a broad range of investment types, including:
Traditional assets (bank accounts, brokerage accounts, IRAs and 401ks)
Real estate
Private equity
Cryptocurrencies
This flexibility allows investors to have all their alternative investment funds and traditional investments in one place, making it easier to assess their overall financial health and make informed investment decisions.
Vyzer's platform is also equipped to manage real estate syndications and private equity funds, which are often overlooked by other investment management tools. This capability ensures that investors can track and manage even the most complex investments with ease, enabling them to stay ahead in today's competitive investment landscape.
Moreover, Vyzer's Magic Box feature allows users to upload financial documents for analysis and asset updates, further streamlining the process of managing various investment instruments. With Vyzer, you can rest assured that all your investments, from traditional to alternative assets, are being managed efficiently and effectively.
Key features of Vyzer
Vyzer's platform is packed with features designed to help investors maximize returns and manage their investments efficiently. Some of these key features include:
Portfolio automation
Cash flow planning tools
Comprehensive reporting
Portfolio automation and integration
Investment management has never been this easy, thanks to Vyzer's portfolio automation and integration features. Vyzer offers the following benefits:
Generates AI-driven insights for improved investment decisions
Connects your accounts and tracks transactions
Eliminates the need for manual data entry
Embraces the power of automation
Say goodbye to manual processes and embrace the efficiency of Vyzer.
What's more, Vyzer supports bank and brokerage accounts, ensuring that all your financial data is updated and reconciled in real-time. This automation not only saves time but also reduces the risk of errors, allowing you to focus on what truly matters – making strategic investment decisions.
Cash flow planning tools
Managing your cash flow effectively is crucial for any investor, and Vyzer's cash flow planning tools are here to help. These tools provide:
Comprehensive tracking for traditional and alternative investments
Advanced financial planning tools that enable you to analyze and optimize your investments
View and plan your cash flow
Gain data-driven insights to make informed investment decisions
Vyzer's cash flow planning tools offer the following benefits:
Easier management of multiple income streams and liabilities
Clear picture of your financial health
Comprehensive view of your cash flow from various income sources
Effective management of your liabilities
With Vyzer, you can ensure that you always have a clear picture of your financial health and effectively manage your cash flow.
Comprehensive reporting
Vyzer's comprehensive reporting feature ensures that investors have access to all the information they need to make informed decisions. With customizable reporting options such as balance sheets and financial statements, you can keep a close eye on your assets and their performance.
The platform's Magic Box feature adds another layer of convenience, allowing users to:
Upload financial documents for analysis and asset updates
Ensure that you always have the most up-to-date information about your investments
Help you stay ahead in the competitive world of investing.
Pricing plans and packages
Vyzer offers a pricing plan for every investor, with four distinct plans designed to cater to different needs.
Choose from the free Starter plan, the Plus plan for experienced investors, the Premium plan for sophisticated investors, or the Family Office plan for institutional investors.
Starter plan
For new investors seeking a cost-effective solution, Vyzer's Starter plan is the perfect choice. This freemium package allows you to manage up to 3 assets and sync with 3 financial institutions, providing a solid foundation to start your investment journey.
Despite being a free version, the Starter plan also offers access to the Magic Box feature, enabling you to upload financial documents for analysis and asset updates, ensuring that you have accurate and up-to-date information about your investments.
Plus plan
The Plus plan is designed for experienced investors who need more robust features to manage their growing investment portfolios. Priced at $36 per month (or $29 per month, billed annually), this plan allows you to manage up to 15 assets and sync with 10 financial institutions, providing a comprehensive wealth management solution.
In addition to the features available in the Starter plan, the Plus plan also includes access to a mobile app, a private account manager, and priority support with a response time of an hour or less, ensuring that you have all the resources you need to manage your investments effectively.
Premium plan
For sophisticated investors, the Premium plan offers advanced features. At $99 per month (or $79 per month when billed annually), it's a great choice for those with more complex portfolios. This plan provides users with the ability to manage up to 120 assets, sync with 30 financial institutions, and access auto-updates via the Magic Box feature.
By opting for the Premium plan, investors can enjoy advanced capabilities that cater to the unique needs of those managing sizable and diverse investment portfolios, ensuring that even the most complex investments can be tracked and managed with ease through investment portfolio tracking and portfolio management.
Family office plan
The Family Office plan is specifically designed for ultra-high-net-worth individuals and family offices, offering a comprehensive and seamless solution for wealth management. Priced at $873 per month (or $699 per month when billed annually), this plan provides unlimited access to all advanced features, along with personal account managers for enhanced professional services.
With the Family Office plan, institutional investors, including hedge funds, can enjoy a streamlined wealth management experience that caters to their unique requirements, ensuring the utmost efficiency and effectiveness in managing their complex investment portfolios within the wealth management industry.
Security and data privacy
In today's digital landscape, data privacy and security are of utmost importance. Vyzer takes these concerns seriously, employing industry-standard encryption protocols, multi-factor authentication, and a strict policy of not selling user data to ensure your information is always protected.
Vyzer's commitment to data privacy and security extends to its platform's design and functionality. With strict access controls in place and a dedication to honoring customers' requests for deletion, restriction, and portability of their data, you can trust that your sensitive information is in safe hands.
Vyzer vs. competitors
What sets Vyzer apart from its competitors is its focus on providing a centralized wealth management solution with an emphasis on private placement investments and automated tracking tools. While other platforms may offer similar features, Vyzer's unique combination of capabilities ensures that investors can manage their assets with unparalleled efficiency and effectiveness.
Vyzer has some stiff competition in the professional wealth management industry from companies like Orion Advisor, Pershing, Geneva, and Q4. But when it comes to individual investors looking for a simple way to track their investments and do some self-guided financial planning, Vyzer's only real competition is the Empower Personal Dashboard.
Vzyer vs Empower Personal Dashboard
The Empower Personal Dashboard™, formerly known as Personal Capital, has been one of our most recommended personal finance apps for years.
Empower is 100% free and does an excellent job tracking your net worth, investment portfolio, cash flow, and helping you plan for retirement. For Empower users wanting help with their investments, access to fee-based financial advisors is a phone call away.
But Empower doesn't yet have a way to integrate alternative investments like real estate syndication and cryptocurrency. If tracking such investments isn't important, you may want to opt for a free Empower Personal Dashboard account over Vyzer's paid plans, as many investors will run up against the limited features of Vyzer's free starter plan.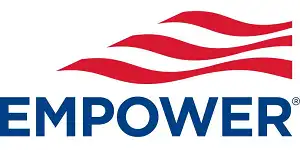 Empower
Empower is a hybrid digital wealth management company and powerful finance app. In addition to paid investment management and advisory services, Empower offers a number of free tools and calculators to help with everything from net worth tracking to saving and retirement planning.
Pros:
Easy-to-use app provides financial 'big picture'

Tools and calculators are completely free to use

Great security, including two-factor authentication
Cons:
Wealth management fees can be be high

May be subject to upsells
Sign Up Today
Empower Personal Wealth, LLC ("EPW") compensates Webpals Systems S. C LTD for new leads. Webpals Systems S. C LTD is not an investment client of Personal Capital Advisors Corporation or Empower Advisory Group, LLC. | Personal Capital is now Empower.
User experience and interface
Vyzer's user experience and interface are specifically designed for ease of use, ensuring that investors can quickly and easily manage their investments without any hassle. With a quick sign-up process, you can get started with Vyzer in no time, allowing you to focus on what truly matters – your investments.
The intuitive dashboard offers a comprehensive overview of your investment portfolio, with easy-to-understand visualizations and data at your fingertips. Whether you're a seasoned investor or just starting out, Vyzer's user-friendly platform makes investment management a breeze.
Mobile app availability
For those who prefer managing their investments on the go, Vyzer also offers a mobile app compatible with both iOS and Android platforms. This means you can access all of Vyzer's powerful investment management features from the convenience of your smartphone or tablet, ensuring that you never miss a beat when it comes to your investments.
With the mobile app, you can easily monitor your investments, make trades, and manage your
Customer support options
Vyzer understands the importance of providing top-notch customer support, offering a range of options to ensure that users have access to assistance when needed. The customer support options include:
Live chat
Email
FAQ pages
Active social media platforms
With these options, you can rest assured that help is always just a click or a message away.
While the preferred method of contacting Vyzer is through email (hello@vyzer.co), they also provide an online chat option for those who prefer real-time assistance. Although the operational hours for Vyzer's customer support are not specified on their website, their commitment to providing a seamless user experience ensures that you'll receive the help you need when you need it.
Summary
In conclusion, Vyzer is a game-changer in the world of investment management, offering a centralized platform with advanced features tailored to the needs of professional investors. With its comprehensive wealth management solution, automated tracking tools, and competitive pricing plans, Vyzer is the ultimate choice for those seeking a seamless and efficient investment management experience. Take control of your investments and maximize your returns with Vyzer today.
Frequently asked questions
What types of investments does Vyzer support?
Vyzer supports traditional assets, real estate syndications, private equity and cryptocurrencies investments, allowing you to diversify your portfolio.
How does Vyzer ensure the security and privacy of my data?
Vyzer ensures the security and privacy of your data through encryption protocols, multi-factor authentication, and a policy that forbids selling user data.
What pricing plans does Vyzer offer?
Vyzer offers four pricing plans, Starter, Plus, Premium, and Family Office, to meet the varying needs of investors.
Is there a mobile app available for Vyzer?
Yes, Vyzer offers a mobile app compatible with both iOS and Android devices, enabling users to easily access its investment management features.
What customer support options does Vyzer provide?
Vyzer provides customer support through live chat, email, FAQ pages and social media platforms, ensuring users get help when needed.