Personal finance apps can help you spend less time stressing about money management and more time making moves. With the right app, you can save, budget, invest, and more with confidence in your decisions and the ability to easily track your progress. Here are the best finance apps by category for this year.
How many apps do you have on your phone? Go ahead and count them, we'll wait. Now, how many apps do you have to help you manage your money?
If you don't already have an app that does some of the heavy lifting in your personal finances, let's try to change that.
Whether you're looking to budget better, save more, organize your finances, or manage and track your investments — or all of the above — there's an app out there that can make it easier and faster. Each one can help you get your money in order, whatever that may look like.
Since you might already spend a lot of time on your phone (same here), you may as well use at least some of that time to work on your money goals. Here are our favorite personal finance apps of 2023.
Best Personal Finance Apps by Category
Best for Hands-Off Investing: Acorns
Best for Beginner Investing: Stash
Best for Automated Money Management: Digit
Best for Wealth Management: Empower
Best for Zero-Based Budgeting: YNAB (You Need a Budget)
Best for Growing Your Savings: PocketGuard
Best Free Budgeting App: Mint
All these apps support you in managing your money and give you shortcuts for doing it more efficiently. From tracking your spending and saving for different goals to investing and seeing all of your accounts in one place, these digital tools can make your life a whole lot easier. And because each app is unique, you're likely to find at least one you can make work for you.
We chose several free options as well as some paid ones that are well worth the price. Most are compatible with both Android and iOS phones. Unless otherwise noted, all of these platforms are available in mobile and web (or desktop) versions.
Best for Hands-Off Investing: Acorns
Features
Expert-curated investment portfolios of ETFs
Recurring investments of at least $5 daily, weekly, or monthly
4.5/5 stars on Google Play and 4.7/5 stars on the App Store
Pros
Beginner-friendly
No minimum investment requirement
Cons
Limited investment options
For anyone struggling to start investing, Acorns is one of the best finance apps. Acorns is an investing app that helps you grow your money with the help of Round-Ups and a robo advisor. This means it automatically rounds up your purchases to the nearest dollar and invests the spare change for you.
Great for New Investors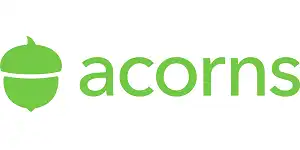 Acorns
Acorns makes it easy to start investing (even if you know nothing) and provides helpful tools to help you save more automatically. In under 3 minutes, start investing spare change, saving for retirement, earning more, spending smarter, and more.
Offer: Sign up and claim your $20 bonus investment! Make your first successful recurring investment (min $5) - get a $20 bonus within 10 days of following month.
Pros:
Effortless automated investing

Easy-to-use savings features

Low-cost solution to manage money
Cons:
Flat monthly fee more expensive for smaller accounts

Can use more robo-advisor features
Get $20 bonus
The Acorns robo advisor chooses an expert-curated portfolio for you and picks exchange-traded funds (ETFs) to invest in based on your answers to questions about your financial goals and risk tolerance. Then, it performs automatic portfolio rebalancing. Acorns also has tools for banking, retirement planning, education cost planning, and more.
Acorns is a great choice if you're new to investing and want an app that will automate the process. But if you want to choose your investments yourself from a wide range of options, this app isn't for you.
Cost: Acorns charges $3 a month for the Personal plan, which includes basic access to investing, retirement, and banking features. Other tiers include Personal Plus ($5/month) and Premium ($9/month), with the latter of these providing features like the ability to customize your portfolio with individual stocks, $10K in life insurance for eligible members, and Banking for kids with GoHenry by Acorns to help teach your kids about money.
» MORE: Learn more about Acorns or read our full Acorns review.
Best for Beginner Investing: Stash
Features
Fractional shares
Extensive educational resources
4/5 stars on Google Play and 4.7/5 stars on the App Store
Pros
Low account minimums
Automatic deposits
Cons
App can be difficult to use at first
Limited stocks and ETFs
Stash is an app that uses the "micro-investing" approach of setting aside small amounts at a time on a regular basis. If you're looking for an investing app with a wide range of options, Stash is a good choice. It lets you choose from stocks, ETFs, crypto, and bonds. If you don't want to choose your own investments, Smart Portfolio is a robo advisor that will choose stocks, bonds, and crypto for you. You can start investing in fractional shares with just $5 or open an IRA or a Roth IRA with a minimum deposit of $1.
Stash gives you a lot of choices in how, where, and when you invest. With fractional shares, you can have a well-diversified portfolio no matter how much money you have to invest. To fund your account, you can set up recurring deposits to send a portion of your paycheck to your Stash account or manually transfer money. The app also includes educational resources so you can research the market and strategize.
This could be the perfect app for people who are new to investing and want to play a role in building their own portfolio. If you're more experienced and looking for financial advice, consider a different app.
Cost: Stash costs $3 a month for the Stash Growth plan and $9 a month for Stash+. Get a $5 bonus when you sign up for a Stash account using our link below.
» MORE: Read our full Stash review.
Best for Automated Money Management:

Digit
Features
Automated saving and budgeting tools
Fee-free debit card and investing
4.5/5 stars on Google Play and 4.7/5 stars on the App Store
Pros
Beginner-friendly
No account minimums
Cons
Digit is more than just a budgeting app. It can help you budget, save, and invest almost effortlessly by just showing you smarter ways to use your money and setting you up to start.
Digit is a deposit account that comes with a debit card. To help you save, Digit analyzes your spending patterns and moves small amounts of money into your savings goals each day. The idea is that you'll never see the money leave your account so you won't miss it. The app will also tell you how much you have to spend and set aside the money you need to pay your bills. To prepare for the future, you can set up goals for different savings targets and even invest in stocks and bonds and/or an IRA.
If you're looking for an inexpensive, hands-off money management app to tackle several of your targets at once, check out Digit. If you need more budgeting and investing support, try a different app.
Cost: Digit membership costs $5 a month but is free to all users for the first six months.
» MORE: Learn more about Digit or read our full Digit review.
Best for Wealth Management: Empower
Features
Total portfolio monitoring
Retirement planning tool
4.3/5 stars on Google Play and 4.7/5 stars on the App Store
Pros
Real-time net worth tracking
Sync all bank accounts
Cons
App can be difficult to use at first
High fees for some additional services
The Empower app is a great choice for anyone looking for support with investment tracking and wealth management.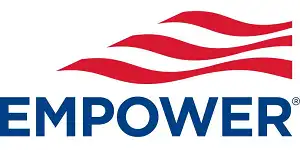 Empower
Empower is a hybrid digital wealth management company and finance app. In addition to paid investment management and advisory services, it offers a number of useful free tools to help with everything from net worth tracking to saving and retirement planning.
Pros:
Easy-to-use app

Great security, including two-factor authentication

App is completely free to use
Cons:
Wealth management fees can be hefty

May be subject to upsells
Sign Up Today
Empower Personal Wealth, LLC ("EPW") compensates Webpals Systems S. C LTD for new leads. Webpals Systems S. C LTD is not an investment client of Personal Capital Advisors Corporation or Empower Advisory Group, LLC. | Personal Capital is now Empower.
Empower provides a complete picture of your finances. It lets you see all your accounts at once with a graph for each spending and earning category – loans, mortgages, real estate assets, retirement savings, etc. – to easily track growth and decline and sort by individual security, asset class, or account. If you link to your stock portfolio, Empower will even help optimize your investments. You can also set spending goals, and Empower's money tracking dashboard will keep you on target. Empower offers a handy retirement planner tool as well that can help you minimize fees.
We recommend Empower to anyone ready to get serious about investing and wealth management. If you're looking for an app that you can learn to use right away that can help you with goals like budgeting and saving, Empower probably won't be your best option.
Cost: The Empower app is free to use, but investment management services are not included. To add investment management services, Empower charges modest fees based on the size of your portfolio.
(Personal Capital is now Empower)
» MORE: Learn more about Empower.
Best for Zero-Based Budgeting: YNAB (You Need a Budget)
Features
Tools for budgeting, debt payoff, and financial goal tracking
Educational resources and calculators
4.6/5 stars on Google Play and 4.8/5 stars on the App Store
Pros
Highly customizable budgeting
Spending reports
Cons
App can be difficult to use at first
Higher fees than some budgeting apps
If you're ready to put the work into getting your money on track, YNAB might be the right app for you. Many budgeting apps will tell you how much you should generally be spending, but YNAB is much more hands-on. It uses the concept of zero-based budgeting to help you give every dollar of your income a job.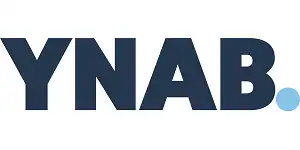 YNAB
You Need a Budget (YNAB) is more than a software program; it's a lifestyle. Whether your goal is to get out of debt, break the paycheck-to-paycheck cycle, grow your savings accounts, or all of the above, YNAB's theory is that giving every dollar "a job" can help.
Offer: Try YNAB Free for 34 Days today.
Pros:
Easy to get started

Both shared and manual account linking

No spammy advertising or upsells
Cons:
There is a learning curve for best use

Monthly or annual fee applies
Try YNAB Free
Basically, you'll set your budget categories after creating your account using default and custom options, syncing your bank accounts for accurate cash flow tracking. You can adjust these categories whenever you need to. Then, you'll allocate a portion of your paycheck to each category until you're left with $0. You'll budget for monthly bills, savings goals, and anything else you want to prioritize. YNAB lets you create budgets for a week at a time, a month at a time, or a one-time goal; track your debt repayments; and set big-picture wealth targets.
YNAB helps users save money by holding them accountable, but it isn't cheap to use. Though compared to free budgeting apps, YNAB offers more resources and customization.
If you like the idea of having complete control over your finances, you'll love YNAB. If you're looking for a budgeting app that's more hands-off and doesn't require you to do much work, keep looking at other options.
Cost: YNAB costs $14.99 a month or $99 for an annual plan, but there's a 34-day free trial for everyone. YNAB is also free for college students for 12 months.
» MORE: Sign up for YNAB or read our full review.
Best for Growing Your Savings: PocketGuard
Features
Bill-tracking tools
Automated saving and budgeting tools
4.2/5 stars on Google Play and 4.7/5 stars on the App Store
Pros
Beginner-friendly
Several tools to save money
Free version
Cons
Must pay to unlock all features
If saving more is your biggest goal right now, you should really check out PocketGuard. PocketGuard is an all-in-one budgeting app that lets you sync every bank account, credit card, loan, and investment account you have to better understand your cash flow.
You can link your bank accounts and cards to PocketGuard through a secure, encrypted connection, and the app keeps tabs on your account balances. It will show you your spending patterns by category and overall. Then, PocketGuard estimates what you can afford to spend on a typical day after you've already paid your bills and put away money to save. But beyond just showing you how you spend with insights and a useful visual pie chart, PocketGuard helps you spend less.
Using Autosave, you can contribute to your different savings goals without thinking about it, making this one of the best budgeting apps for growing your savings. PocketGuard can also help you lower your monthly bills by negotiating better rates and reducing unnecessary fees.
PocketGuard is ideal for savings-minded people but does not offer as much expense tracking as some other budgeting apps.
Cost: The basic version of PocketGuard is completely free and the premium version, PocketGuard Plus, costs $7.99 a month, $34.99 a year, or $79.99 for lifetime access. PocketGuard Plus comes with more organizational and customization features as well as unlimited goals and categories.
» MORE: Learn more about PocketGuard.
Best Free Budgeting App: Mint
Features
Automated budgeting tools
Credit score and investment tracking tools
4.4/5 stars on Google Play and 4.8/5 stars on the App Store
Pros
Free to use
Beginner-friendly
Cons
Uses your data to recommend different products to you
Mint is one of the most popular budgeting tools out there and probably the best free budgeting app for most people. This app lets you connect all your bank accounts, credit card accounts, investment accounts, and loans for a clear snapshot of your finances. Mint also offers a credit score tracker so you can track your progress on your credit journey.
To help you create a budget and track your spending, Mint syncs with your bank to categorize your transactions. Then, it shows you where you're spending your money and lets you set spending limits for different categories like groceries and entertainment. If you go over budget in a category, you'll get an alert so you can check your spending and try to stay on track next time.
Mint is a great option for anyone who wants to be able to see all their financial accounts in one place and get free budgeting help. Mint is not for you if you don't want to share your personal data.
Cost: Mint is free for everyone to use. The app uses sponsored ads to make money.
» MORE: Learn more about Mint or read our full review.
Benefits of Budgeting Apps
It's too easy to shirk your budget when you don't have someone or something holding you accountable. We don't have to tell you why budgets (or spending plans, if you please) are important, but we will tell you a few of the specific advantages budgeting apps can offer.
YNAB and Mint are just a few of the best budgeting apps we've found.
Track Your Expenses
The better you are at tracking your own spending, the more likely you are to stay on top of your bills and live below your means. Budgeting apps can give you a better understanding of where your money is actually going, making it easier to find ways to spend a little less here and a little less there. You can identify pricey patterns or unnecessary expenses quickly and free up cash to save, invest, or do more of the things you want to do.
Reach Your Savings Goals Faster
Budgeting apps can help you save for different goals with features like automatic transfers and insights about how you can tweak your spending habits to shave a little money off your budget. The extra? Save or invest it.
Pay Off Debt
You might not just knock out all your debt with a budgeting app, but you sure can make progress. Budgeting apps can help you develop debt repayment strategies and track your progress over time. This is helpful whether you're working on paying off student loans, credit cards, or other types of debt.
If you have a lot of debt, we recommend a free budgeting app to avoid taking on any more expenses than you need to.
Benefits of Investing Apps
Investing apps, like Acorns, can help you manage your portfolio with less effort. Many give you an overview of your assets and their performance, research you can use to make your next investments, and tracking tools that show you if you're meeting your investing goals. They don't usually do anything you couldn't do yourself, but they can make investing considerably more efficient.
Consolidate Your Accounts
Putting all of your investment accounts in one place is one of the best things you can do for yourself. It can help you understand how your whole portfolio is performing so you can strategize your next moves more effectively.
Make Better Investments
You don't have to wait to get an investing app until you've already started investing. These apps can also help you make decisions about how and where to invest your money with the help of educational resources and expert recommendations. Many even offer blog posts and forums where you can learn more about basic investing topics if you're starting from square one.
Benefits of Money Management Apps
Money management apps put everything in one place for ultimate convenience. If you have a lot of accounts, you can save time checking them and optimize them with ease. All-in-one apps can help with everything from budgeting to creating a savings or debt reduction plan, depending on which one you choose.
Digit and Empower are two of our favorite money management apps.
Track Your Net Worth
A net worth tracker is a great way to keep tabs on your progress and see how far you've come. Setting net worth goals is an important part of any money management plan, and it's something that most apps can help you with. Whether you're trying to save for short-term goals, get out of debt, plan for retirement, or get rich, setting and tracking goals will help you stay on track.
Monitor Your Credit Score
Your credit score is one of the most important factors in your financial life. A finance app can help you improve your credit rating by tracking your progress. Some may even offer tips for things you can do to improve your credit, like which of your debts to focus on paying off first.
Avoid Late Fees and Missed Payments
Don't leave it up to yourself to keep track of due dates for all of your bills. These days, bill payments are easier to automate than ever with just a little planning ahead. This is one of the best ways to avoid late payments (for the sake of your wallet and credit) or worse, missed payments. Make your bills an app's problem, not yours.
How To Choose a Finance App
Unfortunately, no single app can do it all, although some of the ones on this list come close.
There's no rule saying that you can only have one app, but it's a good idea to start with one so you can learn how to use it without getting overwhelmed. Here are a few ways to pick the best one.
Consider Your Biggest Goal
To choose the best one for you, we recommend working backward from the top financial goal you're working on right now.
For example, if your number one goal is to save by keeping your spending in check, you're going to want to start with a budgeting app. If your number one goal is to manage your investment accounts more easily, check out investment apps first. If you're not quite sure what your top goal is, an all-in-one app that serves multiple purposes is a safe bet.
Weigh the Costs
Some money apps are free to use and some charge a monthly or annual fee. Depending on your income and needs, it may or may not be worth it to pay for an app. If you really need to overhaul your finances and aren't really sure what to tackle first, start with a free app. If you can afford to spend a little bit on an app, the paid version will likely offer more features and support for meeting your financial goals.
The paid apps in our list are worth paying for, but only if you can afford to. An app shouldn't make you feel stressed out or put any strain on your finances, and there are more than enough free apps out there to help you start making progress on your goals. And if there's a free trial of a paid app, always take advantage.
If you do go with a paid app, watch out for hidden fees. (Also, make sure you understand the account fees associated with investing apps as these can be more complicated.)
Make a Commitment
How much time and energy will you realistically be able to commit to using an app? Some require daily use to really get the most out of them while others use automation and algorithms to give you as little work as possible. Choose an app you'll actually use so that it doesn't join the graveyard of apps you never open somewhere on your phone.
So money apps are beneficial, but are they safe to use?
Most personal finance apps are highly secure and use bank-level (often 256-bit) encryption to protect your information. When choosing an app, look into what extra steps they take to keep your money, financial data, and personal information safe.
YNAB, for example, uses password best practices to prevent you from choosing a password that could be easily guessed and deletes all of your account information if you deactivate your account. All Acorns accounts are covered by the maximum SIPC or FDIC insurance permitted and the app uses things like alerts and ID verification to ensure only you are logging into your account.
Summary
Organizing your money is one of the biggest favors you can do for yourself. It can help you feel less stressed and more optimistic about your finances, even helping you cut bad habits like wasteful spending and undersaving and replace them with more productive ones.
Any of the apps above will help you put every cent to better use so you can focus your energy on the things that matter to you.