The revolution of online retailers has disrupted seemingly every conceivable market. You can buy tailored suits, $6,000 mattresses, and even diamond engagement rings, all while completely prostrate on your couch.
James Allen is one of the leading online jewelers, with certain features that allow you to find an excellent deal without first pursuing a degree in gemology.
Here's what you need to know about James Allen — and why it's probably the best choice for anyone looking to buy a diamond online.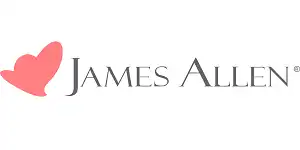 James Allen
James Allen is one of the big online jewelry retailers, famous for its low prices. With thousands of high-quality, conflict-free diamonds to choose from, easy customization options, and lifetime warranty, it's easy to see why James Allen is still considered an engagement ring king.
Pros:
Larger selection

Easy customization for price and quality

Lower prices than brick and mortar
Cons:
Time-consuming selection process

Less expert guidance
Shop Now
About James Allen
James Allen is one of the big online jewelry retailers, famous for its low prices. The reason the company can offer such discounts is because it doesn't physically house the hundreds of thousands of diamonds it offers. It's entirely internet-based, with barely any overhead. However, before a diamond is sent to you, it will first be sent to James Allen. Gemologists will inspect it and ensure the stone is quality enough to be sent to you.
One of their best features is the way they strive to offer the best of both physical and online retailers: you get the benefit of better prices and a wider selection, along with their innovative imaging technology that allows you to examine your diamond with great detail without leaving the house.
Pros & Cons of James Allen
Pros
Larger selection — Brick-and-mortar jewelry stores will never be able to match the selection of an online retailer. That's because they don't actually buy the merchandise they include on their site; James Allen isn't limited to the inventory they currently have in stock.
Complete objectivity — A big perk of online shopping is that there are no pushy salespeople trying to upsell you on things you can't afford — or jettison low-quality merchandise.
Easy customization — James Allen gives you access to thousands of varieties of diamonds and the ability to filter them according to your specifications. You can adjust different variables until you get your perfect balance of price and quality.
Lower prices — The business model of online stores give you the ability to buy diamonds for cheaper. The price you pay isn't going toward venue rental at the mall or anything like that.
Cons
Inability to view the ring in person — While many online retailers have high-quality images and even 360-degree videos, nothing really compares to seeing and handling it in person.
Time-consuming — If you just want a quick and easy diamond purchasing experience, online shopping may not be for you. You can't pass the leg work to a diamond expert. However, most online retailers list some of their recommended stone options so that you don't have to sift through their massive inventory.
Less guidance — You don't have the comfort of an expert to hover over you during this weighty decision. The burden to select the right stone lies solely on you. However, James Allen offers 24/7 customer service agents who can help lead you in the right direction.
James Allen Inventory/Features
The online shopping experience is where James Allen shines. They make an effort to simulate the experience of shopping for a ring in person.
Again, you'll benefit from fantastic customer service, including 24-hour support. They have a real-time interactive diamond inspection service where a diamond expert walks you through a 360-degree video of your potential diamond and answers all your questions.
Read more: How to Buy an Engagement Ring Online
Jewelry Selection
James Allen offers over 500,000 loose diamonds of myriad shapes and colors — and more than 500 varieties of setting. They've even got a healthy variety of other stones, such as sapphires, emeralds, and rubies.
James Allen's specialty is engagement and wedding rings, but it also sells bracelets, earrings, and necklaces.
One amazing quality about James Allen that isn't offered by all online diamond retailers is the ability to view the actual product you're going to buy in 360 degrees. You're not just rotating a stock image — you're looking at the actual stones that will arrive on your doorstep.
By rolling over an image on the James Allen site, you can rotate to watch how the light dances — and try to spot any inclusions or assess the clarity and color of the stone for yourself.
This feature isn't available for all jewelry. If you're buying a stone or building a piece yourself (ring, earrings, etc.), you'll have the benefit of a 360-degree view. Other items, like some pre-made bracelets and earrings, may just offer a few different angles.
For example, the below image is a necklace that is not customizable. The site doesn't offer a 360-degree view.
Customization
The biggest draw to most customers is the ability to easily customize your own ring. You can choose from thousands of diamond options and filter out the ones that don't meet your specific qualifications. You can be as picky as you want, from clarity to symmetry.
As an example, if you'd like to build an engagement ring, you can first choose the type of setting. There are eight standard styles to examine, and a selection of precious metals. As you can see, there is a price filter, too.
Your next step is to choose a diamond. You can filter by shape, color, clarity, cut, carat, price, and several other (more complicated) aspects.
When you click on a diamond, you'll be brought to a page with an extremely high-res 360-degree picture. You can zoom in to examine the fine details of the stone. But perhaps more importantly, you can zoom out to better see what actual size will look like.
Quality
James Allen prioritizes quality. The company strictly uses "collection" diamonds in their engagement rings. Collection diamonds are top-quality in terms of color, clarity, and cut.
Also, every single diamond listed is certified by either the Gemological Institute of America (GIA), American Gem Society (AGS), or the International Gemological Institute (IGI). This signifies that your diamond has been rigorously examined by experts and its physical attributes have been recorded. That's particularly important if you decide to sell it down the line.
Conflict-Free Diamonds
James Allen has binding contracts with all their suppliers guaranteeing that the diamonds they sell are certified conflict-free. That means they weren't acquired during "human rights abuses, civil war, child labor, violence, or environmental degradation." James Allen prides itself on the reputable providers through which it obtains its stones.
Read more: Conflict-Free Diamonds & Stones: Everything You Need to Know
Lifetime Warranty
For as long as you keep your jewelry, James Allen will perform free maintenance such as prong tightening, re-polishing, rhodium plating, and cleaning services.
Lifetime Upgrade
James Allen allows you to return any loose diamond you've purchased from them for a 100% credit toward another diamond of at least double the value. You'll have to provide the original lab grading document, as well.
The only caveat is that you can't exchange an Earth-created diamond for a lab diamond, and vice versa.
Free Engraving
You can engrave for free on nearly all engagement rings and wedding bands. Your message can't exceed 20 characters.
1-Year Free Resizing
You've got one year from the date of purchase to ship your ring back to James Allen for a resizing. If you live in the U.S. or Canada, James Allen will cover the shipping. If you live elsewhere, you'll have to pay $50.
James Allen Pricing
James Allen has whatever you're looking for, really. A cloudy, less-than-impressive 0.3-carat diamond with lots of inclusions can run in the low $200 range. A stunning, sparkly 5-carat diamond can cost more than $800,000.
At any rate, you can be certain that prices are competitive. Remember, they don't actually house all their products, so they can avoid the steep overhead of running a physical store. That means they're able to charge a much lower price than physical retailers.
James Allen offers two financing options — one of which can be extremely dangerous.
Deferred Interest if Paid in Full Within Six Months
When you make a purchase over $1,000, you'll have the option to pay off your bill over six months with no interest. However, if you fail to completely pay off your purchase, James Allen will retroactively charge you interest for the previous six months — at a rate of 29.99%. That means you could potentially be hit with thousands of dollars in interest all at once!
9% Interest Plan Across 24 Months
When you make a purchase over $2,000, James Allen can split your bill into 24 monthly payments (including interest). This is the no-brainer way to go if you don't think you can pay off the balance within six months.
Of course, it's better to have the money before making your purchase — but sometimes marriage simply cannot wait.
James Allen will also accept unworn jewelry, no questions asked, for 30 days after your purchase.
Read more: How to Finance an Engagement Ring
James Allen Shopping Experience
Buying a diamond with James Allen is extremely easy. I've done it myself once. The process for building your own jewelry could be done by a six-year old. And the ability to thoroughly examine your stone before you buy it minimizes buyer's remorse — something that can often occur from online shopping for much less consequential items.
Perhaps the best part of the site is its extremely self-explanatory filters (pictured above), whether you're looking for diamonds, gemstones, bands, etc. They even have a filter that will show you which items will arrive the fastest — in case your special occasion is looming and you don't have time to wait.
Who Is James Allen Best For?
The largest demographic that should take advantage of James Allen is those who want to pay less for a quality diamond. As previously mentioned, there are loads of diamonds on the site, so with a little digging, you can find a stunning diamond that fits your budget.
If you'd like a bit of hand-holding during this process, James Allen has 24/7 customer service, including live chat. You can have an expert talk you through your diamond of choice and offer tips for your situation.
Still, you'll want some rudimentary knowledge of what you're after if you're shopping online. James Allen is for someone with the willingness to do a lot of independent research.
Who Shouldn't Use James Allen?
If you're nervous to purchase a diamond online without seeing it in person, that's understandable. It may be wise to give James Allen a pass and potentially pay the extra money for a tactile experience.
If you're nervous about shopping online for such a pricey item, you also may prefer to head to a brick-and-mortar establishment. James Allen will be potentially shipping several thousand dollars to you. Particularly if you intend to gift an item in the near future, you may not want to risk something getting lost or delayed in the mail.
James Allen Reviews
James Allen has an A+ rating on the Better Business Bureau. It's got a 4.2-star rating on Trustpilot. It also ranks highly on other relevant sites like The Knot and Google Reviews. Of course, the James Allen website itself boasts several thousand glowing customer reviews.
Interestingly, the James Allen Yelp page offers an abysmal 2.5-star rating. The vast majority of reviews are 1-star ratings. Some of the stories there are quite harrowing, but are good reminders that a lot can happen when buying something online. I wouldn't let anecdotal incidents deter you from giving James Allen a shot.
James Allen vs. Competitors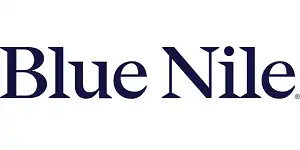 Blue Nile
Blue Nile is hands-down one of the most popular online jewelers — and has been for some time. There are multiple reasons, but the company's appeal comes from three main features:
Discount prices
Simplicity in narrowing down your search to the perfect stone to match your occasion
An astonishingly large inventory of loose diamonds
Pros:
Enormous selection

Easily customizable

Conflict-free diamonds
Cons:
Not all diamonds offer a 360-degree view

Can be time-consuming given selection
Shop Now
Blue Nile is another juggernaut in the online diamond business.
For all intents and purposes, it's an extremely similar shopping experience to James Allen. It too offers precious stones apart from diamonds, such as rubies, sapphires, and emeralds. A big downfall, however, is that there isn't a 360-degree view for all stones.
Rare Carat
Rare Carat isn't just a direct competitor of James Allen — it's trying to brand itself as the arch-nemesis. Nearly every Google ad you'll see for Rare Carat is a direct attack at James Allen.
Rare Carat also has the same business model. They don't own the diamonds they're shipping, so they can offer an extra low price. They offer a very pleasant way to build your ring by asking you a series of questions, TurboTax style.
Some diamonds that appear similar to James Allen via Rare Carat can be hundreds (even thousands) less — but just keep in mind the truism of "you get what you pay for." At a certain point, if something is too good to be true, it probably is.
Rare Carat also gives you a 360-degree view of your prospective stone. It only sells diamonds — you won't find other precious stones on the site.
Summary
Online stores like James Allen are making it easier for us to get that perfect diamond without wiping out our entire savings. You may have to get used to the idea of buying a diamond ring online, but anyone who takes the plunge will be rewarded. You just need the ambition to do a lot of your own research.