Want to start investing but don't know where to start? The best robo-advisors such as Betterment and Wealthfront provide low-cost investing that's as simple as point, click, invest.
You'd like to be a confident investor, but you're overwhelmed. And why wouldn't you be?
In a given year, you see thousands of advertisements, all promising the best way to invest. And if you go it alone, you have to choose among tens of thousands of investment funds.
I'm skeptical of studies that suggest Millennials are scared of the stock market. But I do believe it intimidates us. In robo-advisors, technology may have found the answer.
The best robo-advisors offer an affordable alternative to picking stocks or mutual funds on your own or shelling over a lot of money to a wealth manager to invest your money for you.
They're a responsible way to take hold of your financial situation without needing to understand the ins and outs of stocks, bonds, ETFs, and more.
The best robo-advisors overview
The best robo-advisors for new investors compared
Here at Money Under 30, we frequently herald the benefits of starting to invest as soon as you can, even in amounts as little as $50. Traditionally, however, investing has been a losing proposition until you've amassed a few thousand dollars, simply because trading and minimum balance fees would eat any potential gains on smaller amounts.
Some automatically-managed investment accounts are changing that by offering low minimums and low (or even non-existent) fees on small portfolios.
M1 offers the best of both worlds—a simplified robo-advisor platform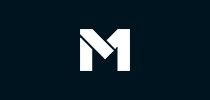 with the capability of selecting your own individual stocks. Get a pre-made portfolio, customize your own or do a bit of both.
Other M1 features:
M1 is completely free.
Using a methodology they call "Pies" and "slices", you can pick and choose a variety of investments and the percentage of your portfolio you want it to make up.
M1 has a stunning app.
Who is M1 for?
M1 is great for anyone who wants a simplified investment experience, but also wants the option to choose at least some of their investments.
Open an account with M1 or read our full M1 review.
Investing really doesn't get easier than Betterment.
Users have been a fan of Betterment for years because of its simplicity and its many features.
Betterment features
Customers get Betterment's core product AND human access to their team of licensed financial experts and CFPs via the mobile messaging interface.
Open sub-accounts that use different portfolios for reaching multiple goals.
Betterment's pricing:
Digital plan charges 0.25% annually. You'll have access to a full suite of services as well as mobile messaging to an advisor.
Premium plan charges 0.40% annually if you have a balance over 100k. It includes all features of the Digital plan, plus unlimited calls to Betterment's team of CFPs.
Open an account with Betterment or read our full review of Betterment.
Wealthfront isn't just one of the largest robo-advisors in the U.S., it also tops our list of best robo-advisors for new investors along with Betterment.
What sets Wealthfront so far apart from the competition, though, is their cryptocurrency offerings. By offering two different cryptocurrency trusts, Grayscale Bitcoin Trust (GBTC) and Grayscale Ethereum Trust (ETHE), for their users to invest in, they have managed to become the first robo-advisor of their kind to expose their investors to crypto.
Additionally, Wealthfront is a one-stop shop for almost all of your automated investment needs. They offer a large menu of investment options, including ETFs specific to industries including cannabis and self-driving cars.
Wealthfront features:
Edit portfolio by either adding or excluding ETFs.

Opt to invest in US Direct Indexing strategy, socially responsible investing,

two different crypto funds

,

and a large list of

industry-specific ETFs

(including cannabis, self-driving cars, and more).

Open a Wealthfront Cash Account to have your cash flow monitored and route extra cash into your chosen investment accounts.
Wealthfront

fees:
$500 minimum investment and its fee is 0.25% fixed a year on portfolios over $5,000—a very competitive fee structure.
Free financial planning. This service can help you determine what kind of home you can afford based on your finances, figure out when you can retire, and plan for your kids college expenses.
Open an account with Wealthfront or read our full Wealthfront review.
Vanguard is one of the world's largest investment management companies and is responsible for making low-cost, passive investing the trend it is today. (In fact, many of the robo-advisors mentioned above construct their portfolios using mostly Vanguard ETFs).
Vanguard has an advanced robo-advisor, Vanguard Digital Advisor®, that makes it easy to set up your retirement goal and designs and manages a personalized investment portfolio for you to help you reach your goals. You will need at least $3,000 in a Vanguard Brokerage Account to be eligible for Vanguard Digital Advisor, but you'll get the benefit of years of data from a top investment company, and a portfolio built on low-cost ETFs.
Vanguard fees:
About a 0.15% net advisory fee annually which comes out to approximately $4.50 per $3,000 managed.

No other commission or trading fees.
Open an account with Vanguard Digital Advisor.

Acorns is an app-based robo-advisor that makes it easy to invest amounts as little as $5 a month. You can sign up for as little as $1 a month, with no limit on the amount you can invest at that rate.
Choosing a portfolio is simple; Acorns only gives you five choices. You can also choose to link a credit or debit card, round up purchases, and invest the difference. For $3 a month, you can sign up for a Spend account, which will give you a debit card for your purchases. With the debit card, your purchases are rounded up in real-time.
Once your account is set up, you'll earn cash back in the form of bonus investments. Acorns' customers are earning $5-$25 each month in investments by simply using their card for buying groceries, gas, and more. You can also download the Chrome extension to earn when you spend online.
Acorns pricing:
Acorns Personal: $3 a month to invest in stocks, ETFs, and retirement savings like IRAs. Also includes Spend.
Acorns Family: $5 a month for investing, retirement savings, spending, and Early, a custodial account that helps you get started with savings for the little ones in your family.
If you want to start investing, but you have a tough time squeezing the money out of your budget, Acorns is a great choice. You'll barely notice the small amount you're investing each day and those small amounts will quickly start to add up.
Open an account with Acorns or read our full Acorns review.
Ally Invest offers two options for investing: self-directed trading for hands-on investing and also robo portfolios. The robo portfolios are automated investing similar to robo-advisors where they recommend and manage a professionally designed portfolio based on your personal financial goals, risk level, and timeframe for investing.
Ally offers 24/7 support where you can call, chat or email around the clock with a 'real person' offering assistance.
Ally's fees:
Minimum investment of $100 for robo portfolios
For self-directed trading, no commission fee on U.S. listed stocks and ETFs
There are no advisory fees, annual charges, or rebalancing fees
Other best robo-advisors for larger portfolios
If you already have $5,000, $10,000 or $25,000 to invest, there are some other automatically-managed investment accounts to consider.
Personal Capital is a bit different than the robo-advisors above as it offers a
hybrid approach: Investors get award-winning online tools to gain deep insights about their portfolios but also personal attention from licensed financial advisors.
The great thing about Personal Capital is the online tools are completely free to use (and I recommend you do—they'll help you gain a deeper understanding of your existing investments). Try it here.
Personal Capital fees:
0.89% a year on accounts up to $1 million.
Lower fees are available for clients with $3 million or more.
There is a $25,000 minimum required for advisory services.
Learn more about Personal Capital or read our full Personal Capital review.
As an automatically-managed investment account, FutureAdvisor's flat fee of 0.5% is higher than the competition, but the company offers a couple of features others don't.
First, while FutureAdvisor portfolios are automatically managed, clients can call a real advisor with questions.
Second, FutureAdvisor offers everybody free tools to help you manage your 401(k), something other robo-advisors can't do. At FutureAdvisor, anybody can create an account and get investment recommendations—you only have to pay if you want FutureAdvisor to implement those recommendations automatically on your behalf.
Learn more about FutureAdvisor.
Vanguard
is the world's largest mutual fund company and is responsible for making low-cost, passive investing the trend it is today. (In fact, many of the robo-advisors mentioned above construct their portfolios using mostly Vanguard funds).
Earlier in 2015, Vanguard got into the robo-advisor game with its Vanguard Personal Advisor Services. Like Personal Capital, Vanguard Personal Advisor Services is a hybrid approach in which you'll initially and occasionally work with a licensed advisor to define your goals and balance your portfolio.
Vanguard fees:
$50,000 minimum portfolio (the largest of the robo-advisors mentioned here).
An annual fee of 0.30% a year (that's competitive with fully automatic accounts but includes personalized advice from a human being).
Learn more about Vanguard Personal Advisor Services.
Summary of the best robo-advisors
Robo-Advisor
Minimum Investment Required
Fees
Unique Features
M1
$100
None
Pick and choose investments and the percentage of your portfolio you want it to make up, or let M1 make a portfolio for you
Betterment
Betterment Digital has no minimum
Betterment Digital: 0.25%
Betterment Premium 0.40%
Ability to open sub-accounts that use different portfolios for reaching multiple goals
Wealthfront
$500
0.25% annual fee
Free financial planning
They offer a Cash Account with 2.55% APY,
Crypto investing options
Vanguard Digital Advisor
$3,000
An annual net advisory fee of about 0.15% ($4.50 per $3,000 managed)
Jack Bogle, Vanguards founder, created the first index fund for retail investors
Acorns
$5
$1-$5 monthly subscription

Rounds up each purchase to help you invest or save for retirement, automatic recurring investments can be set up

Ally Invest
$100
$0.00
No advisory fees, annual charges, or rebalancing fees
Personal Capital
Free financial tools; $100,000 minimum for access to a financial advisor
0.89% for up to $1 million
Free financial tools and app
FutureAdvisor
$5,000
0.5% annual fee
Free tools to help you manage your 401(k)

What is a robo-advisor?
A robo-advisor is a diversified investment account that is automatically managed by a computer algorithm (as opposed to a human money manager).
To an investor, how robo-advisors work is actually quite simple:
You choose a goal and how much to invest.
An algorithm chooses the right asset allocation to get you there using a collection of low-cost mutual funds or exchange-traded funds (ETFs).
The computers keep your portfolio balanced automatically over time and whenever you invest more money.
For this service, the robo-advisors collect a modest fee that's between a quarter and half of what you'd pay to an individual wealth manager.
Why should (or shouldn't) you use a robo-advisor
Robo-advisors are great for beginners
If you're new to investing, and aren't afraid of a few fees, robo-advisors are a great option. Why? Well, robo-advisors do all the investing work for you.
Most robo-advisors even help you figure out exactly what your investing goals are and then they'll take it from there.
Setting up an account couldn't be easier
With a robo-advisor, you'll have easy access to your account through websites and mobile apps.
This also makes setting up an account extremely easy (as long as you are phone savvy).
You still have to pay fees
While robo-advisors may seem like a no-brainer, keep in mind that robo-advisors still have fees that can add up over time.
To give you a sense of how robo-advisors compare to other popular types of investing (index funds, target date funds, and financial advisors), here's a handy table:
| Years | Portfolio Value* | Robo-advisor | Index Fund | Target Date Fund | Financial Advisor |
| --- | --- | --- | --- | --- | --- |
| 5 | 31185 | $30,989 (-$196) | $31,146 (-$39) | $31,076 (-$109) | $29,651 (-$1,534) |
| 10 | 70986 | $70,072 (-$914) | $70,803 (-$183) | $70,473 (-$513) | $64,025 (-$6,961) |
| 20 | 186615 | $181,524 (-$5,091) | $185,584 (-$1,031) | $183,744 (-$2,871) | $150,068 (-$36,547) |
| 30 | 374964 | $358,790 (-$16,174) | $371,663 (-$3,301) | $365,806 (-$9,158) | $265,704 (-$109,260) |
| 40 | 681763 | $640,737 (-$41,026) | $673,326 (-$8,437) | $658,436 (-$23,327) | $421,109 (-$260,654) |
Pros and cons of investing with robo-advisors
Pros
Automated investing
Easy to use
Low fees (on most)
Typically they offer a low minimum investment
Cons
Still more expensive than some funds
No in-person advice
Limiting if you're a more advanced investor
Read more
Vanguard Disclosure - For more information about Vanguard funds and ETFs, visit vanguard.com to obtain a prospectus or, if available, a summary prospectus. Investment objectives, risks, charges, expenses, and other important information about a fund are contained in the prospectus; read and consider it carefully before investing.

All investing is subject to risk, including the possible loss of the money you invest.

Vanguard Digital Advisor® services are provided by Vanguard Advisers, Inc. ("VAI"), a federally registered investment advisor. VAI is a subsidiary of VGI and an affiliate of VMC. Neither VAI nor its affiliates guarantee profits or protection from losses.

Vanguard Digital Advisor is an all-digital service. Digital Advisor charges a 0.20% annual gross advisory fee to manage Vanguard Brokerage Accounts for a typical Digital Advisor managed portfolio. The gross advisory fee is reduced by a credit of the actual revenue The Vanguard Group, Inc. ("VGI"), or its affiliates retain from investments in each enrolled account, resulting in a net advisory fee that will be the actual fee collected from your account. A typical Vanguard ETF® portfolio will be credited approximately 0.05%, resulting in a net advisory fee of approximately 0.15%. The actual net fee amount will vary based on your unique asset allocation, account type, and specific holdings in each enrolled account. Note that this fee doesn't include investment expense ratios, but we generally recommend using low-cost Vanguard funds to build your portfolio. For more information on the services, see the Form CRS and the Vanguard Personal Advisor Services Brochure and Form CRS and the Vanguard Digital Advisor Brochure.