Thanks to the internet, there is an endless number of ways to make money online - from blogging to rewards apps to podcasting.
Making more money could likely solve a lot of your problems. In the past, we've talked about how teens can make money, but for those of us who are a little older, we need something a little more sophisticated than the $10 that comes from mowing lawns.
Luckily, in the age of the internet, making extra money (or your whole paycheck) online is incredibly easy if you know where to look.
1. Take surveys online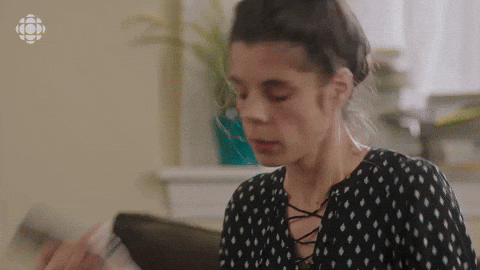 While taking online surveys won't make you rich by any means, a few minutes of your time can earn you a few extra dollars.
For example, Swagbucks allows you to earn points and then redeem them for gift cards or cash back. And the cash back option is available for over 1500 retailers including Amazon, Starbucks, Target etc.
You simply earn points by shopping through their portal, filling out surveys, watching videos, etc. The best part is it's free to sign up!
Read more: These Websites Will Pay You Up To $200 A Month To Take Surveys
2. Become a freelancer
If you have a talent, chances are, you can sell your skill. Whether you're a writer, artist, graphic designer, photographer, etc., there's a freelance gig for you. Let's cover a few possible freelance angles for you to take.
Freelance writing
It's easier than ever to become a freelance writer (all of our writers at Money Under 30 are freelancers). With that being said, if you're just starting out it can be difficult to find a writing job that will pay you more than pennies.
We have advice here, on how to actually get hired for a freelance job. Also, a good place to start looking is Fiverr. It's called Fiverr, because most people would charge just $5 for their services – some people still do that, others charge a lot more.
Teach online
If you like to teach and have some free time, consider teaching English as a second language. EF, an online teaching company where you could earn up to $2,000 a month, making it a pretty great side-hustle.
VIPkid is another excellent service that connects North American teachers and tutors with students in China for one-on-one English lessons.
The application process is rigorous, but you could make between $14 and $22 an hour—not necessarily the most competitive, but still decent.
Do small tasks
If you're not prone to creativity, you can still make money online by offering your handyman (or woman) services on TaskRabbit.
Many of the tasks advertised on TaskRabbit involve tasks such as:
Putting furniture together.
Moving.
Running errands.
Picking up groceries.
Search the gigs section of Craigslist
Along with TaskRabbit, you can search the "gigs" section on Craigslist. Many of the gigs are hoaxes, but there are some that are legit. There are gigs that involve computer skills, writing skills, general labor, cleaning, etc.
3. Invest with a robo-advisor
Robo-advisors put your investments on auto-pilot. With many robo-advisors, all you have to do is choose your risk, your goals, and fund your account. The robo-advisor will take care of the rest. For those who are looking to invest, but may not understand the ins and outs of investing, robo-advisors can help.
Here are a couple of our favorite robo-advisors.
4. Invest in real estate
Investing in real estate online is a great form of passive income if you're open to a little risk.
Real estate crowdfunding involves many investors investing small amounts of money into real estate ventures.
There are a couple of companies that are the frontrunners in the real estate crowdfunding industry.
Roofstock is one. They focus on single-family homes that you can buy and use as rental properties. It's a platform for investors and created by investors, which is why there are no fees to join and search their properties. For more information, see our Roofstock review.
Another well-known name in the real estate crowdfunding world is Fundrise. They have a super low minimum investment of just $500 (which is almost unheard of in the real estate industry), and Fundrise states that their annual returns generally range from 8.7%-12.4%.
Read more: Real Estate Crowdfunding: Should You Invest?
5. Invest with a broker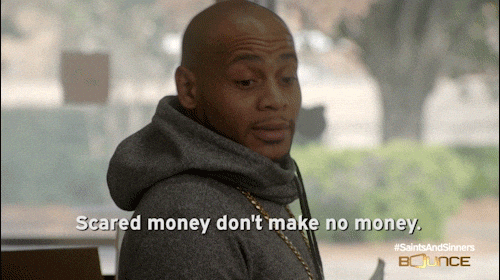 The stock market scares a lot of folks, but it's getting easier and easier to invest your money in stocks, even if you don't have a whole lot of know-how.
But no longer – that's right, no need to be scared of the investing world with so many excellent options out there. You can read all about how to get over your fears in our piece: How To Get Over Your Fear Of The Stock Market And Start Investing.
6. Become a virtual assistant
Virtual assistants can make up to $16 an hour. You can work part-time or full-time, and your schedule can be relatively flexible, as long as it lines up with whomever you're working for.
All you need to work as a virtual assistant include:
Laptop.
Headset or cell phone.
Good communication skills.
Flexible schedule.
7. Sell or rent your belongings
This could mean selling a few things here and there on Ebay, running a full-fledged online store, or renting out your home (okay, so that's not entirely online, but it starts out there).
Ebay may seem old school, what with Amazon and Etsy, but selling stuff you don't need is a great way to make extra cash.
Sell your textbooks
Textbooks are expensive – too expensive for most. So, if you have old textbooks you're never going to look at again – or never looked at in the first place – selling them can make you back some of the money you had to spend.
If you buy your books from Barnes and Noble, they make it easy to sell them back at the end of the year!
Rent your home on Airbnb
Unless you've been living under a rock, you've probably heard of Airbnb. If you have an extra room or even a whole house you're willing to rent out, you could earn a hefty side income.
There's a cost when it comes to listing on Airbnb, You'll be charged 3% of the booking total. Since you can set prices, however, you'll still have quite a bit of control over how much you can make as an Airbnb host.
8. Get a cash back credit card
Applying online for a cash back credit card is a great way to earn money on purchases you already plan on making.
There are many credit cards to choose from – here are just a few we recommend.
9. Download money-making apps
If you already shop online, downloading money-making apps can earn you cash every time you shop. Let's take a look at some of the best apps.
MyPoints is one of my favorites. You can earn up to 40% back on all your purchases at 2,000 top retailers like Walmart, Home Depot, Best Buy, and Amazon. They also offer promo codes at tons of online stores. One of my favorite things about MyPoints is that you can redeem your points whenever you want. All you have to do is can cash out and get gift cards, or you can transfer the cash to your PayPal account. It's actually very easy.
Read more: Cashback And Rewards Apps – Are They Worth It?
10. Create a blog
If you can create a niche audience for your blog, you can make an entire paycheck – just ask MU30's founder.
To start earning money by blogging, you'll need to use certain advertising tactics, the best for start-up blogs is:
Advertising and affiliate marketing
Affiliate marketing makes it possible for small blogs to stay in business. Rather than getting paid per 1,000 page views or per click – which is the traditional middle – affiliate advertising involves an advertiser paying an affiliate publisher (your blog) when it refers a paying customer.
11. Open an online savings account
Opening an online savings and checking account can earn you a much higher interest rate than at traditional banks.
That means all you have to do is sit back and put your money in the right place.
You can get a sense of our favorite high-yield accounts here.
12. Unsubscribe from some online services that you don't use
Making money online is easy, but spending money online is even easier. It's incredibly easy to sign-up for a service, put it on auto-pay, and forget about it.
Luckily, there's a service that will go through all your old subscriptions and ask you which ones you want to cancel. This service is Trim.
Trim can even negotiate some of your bills for you! That makes it perfect for millennials who have an aversion to phone calls.
13. Start a podcast
Blogs and podcasts are two of the top side-hustles these days. You can make money doing a podcast similarly to how you make money running a blog. Find a niche topic. This makes it easier to narrow down your audience and affiliate market.
Once you have a dedicated audience (which could take a while), you can start reaching out to advertisers who's products would make sense to mention. Here are a few other ways to monetize your podcast.
14. Become YouTube famous
If you're good at talking in front of a camera and have an idea/product you want to discuss, YouTube could be the perfect platform for you. You can earn money on YouTube in a variety of ways:
Become a YouTube partner
The big money on YouTube is if you meet the requirements to become a partner. This year, YouTube changed the requirements to become a partner. You need to have a channel that has reached 4,000 watch hours in the previous 12 months and 1,000 subscribers.
When you're a partner, you start earning by how many views you receive. Here's how it works: "YouTube takes around a 45% slice of advertising revenue, although the CPM (cost per thousand) that advertisers are charged varies. Most partners earn anywhere between $0.30 to $2.50 CPM."
Connect to Google AdSense
Once you become a Youtube partner, you can connect to Google AdSense, their advertising system. You'll be paid based on the number of "impressions" your videos get. That's when someone clicks on or watches an ad.
Product placement
If you can get companies to sponsor your videos, or place their products in their videos, you can generate even more income. But you'll need to inform YouTube of these product placements, or they may pull your partnership.
15. Create online courses
If you have a specific area you're especially knowledgeable in, creating an online course can make you some decent money. This could be a course in just about anything: Cooking skills, massage therapy, how to play the guitar, etc.
You'll want to start by creating a course outline – show it to a couple people, have them tell you if they think they'll actually learn whatever it is you're trying to teach. Next, it's time to make your course. Most of them are done through video, with worksheets included.
When it's time to sell your course, you can sell to places like Zippy Courses.
16. Write an e-book
Writing an e-book and selling it is a lot like making courses online. Again, if you have a topic you want to write about – it could be as simple as the hobbies you like – writing about it should be easy, and if you can find a site willing to buy your book you can rake in a little extra cash.
You can go through Amazon Kindle Publishing – they'll charge you a commission each time you get a sale, but their reach is huge, so you're more likely to sell more copies.
17. Sell pictures that you've taken
If your hobby is photography, or you're looking to become a professional photographer, there are a couple ways you can get started and make some money online.
First, you can sell your photos to stock photo companies. Some of those companies include:
Or, if the only camera you have access to is your smartphone, you can sell your pictures you take with your phone. Apps and companies you can sell to include:
18. Shop online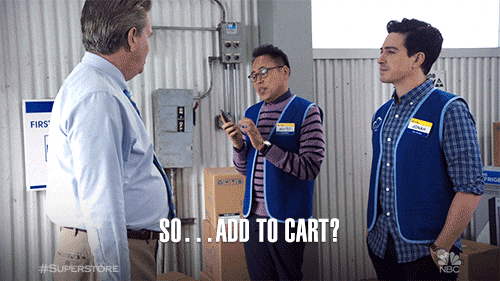 Most people shop online these days – and for good reason. It can actually save you money.
If you use coupon sites, you can save money on things you'll already spend on. Some of these sites include:
19. Subscribe to a food delivery service
Using a food delivery service can't necessarily earn you money, but it can help you save you money if you constantly find yourself throwing out half the food you buy. Food delivery services send a box of food every week with new, sometimes unique vegetables, meat, fruit, and so on. If you don't have time to shop and want simple meal-prep that leads to a good meal, a food subscription service may be perfect for you.
Most of the services offer similar enough foods – it just depends on the price range you want. Our recommended food services are HelloFresh, Home Chef, Sunbasket, Purple Carrot, and Freshly.
Try Freshly - Get $60 off your first 4 boxes!
And another great option I want to throw in is Blue Apron – especially if you don't have a lot of experience with cooking or you want to take advantage that they have meal options for Weight Watchers as well as vegetarians.
20. File your taxes online
While filing your taxes online isn't a constant source of income, it can help you get your tax return sooner.
TurboTax is likely the tax software you've heard the most about, and for good reason! If you file a 1040-EZ, 1040, or 1040A you could file your federal return for free, plus, the guided format explains the tax filing process clearly, so you can be done filing in a matter of minutes.
Plus, if you're self-employed, TurboTax has a Self-Employed product that can save you from having to hire a costly tax expert. It costs $114.99 for the software.
21. Become a graphic designer
A graphic designer creates digital art for their clients. And it's actually a lot easier to make money as a graphic designer than some might think – it just takes a little persistence.
First, you'll need to create a portfolio. After that, you can find direct clients to work with by using sites like Fiverr, where you can sell your talents. You can also post videos of you teaching graphic design – with product placement – and get clients that way.
Summary
Making money online is becoming easier and easier. As long as you have some technological know-how, you can make a little extra cash on the side. We have just 21 ideas above, but there are an endless amount of things you can do to make money if you get creative.
Read more: