Robinhood paved the way for more beginner-friendly investing with features like commission-free trading and an easy-to-use app, but all the negative buzz following their decision to freeze GameStop in early 2021 may mean you're seeking an alternative that's like Robinhood but not Robinhood. 
Our top pick as an alternative to Robinhood is Public. Like Robinhood, Public has no account minimums, offers trading on fractional shares, and charges no commissions on stocks or ETFs. It's best for small-time investors while not carrying the negative stigma you may associate with Robinhood.
Overview: Best Robinhood alternatives
These are the best Robinhood alternatives and investing platforms so you can find a suitable replacement for you and start trading.
Public: Best for small-time investors
Public is a free investment app that's primarily aimed toward new investors. They concentrate on helping individuals make investments that align with their principles and social choices. Public does this by involving social media in the investment process.
Public
Public is a free investing app that offers fractional investing with no commission fees or account minimums. Public lets you invest with context in stocks, ETFs, and crypto – all in one place. With a tool like Public, anyone can own a piece of a company they believe in and build a diversified portfolio
Offer: Open an approved brokerage account today and claim a reward ranging from $1 to $300. Terms and conditions apply.
Pros:
Trade U.S. stocks and ETFs commission-free

Can deposit funds with your debit card

Real-time fractional trading
Cons:
Not internationally available
Sign Up
This does not constitute investment advice. Investing involves the risk of loss, including the potential loss of principal. Brokerage services for US-listed, registered securities available on Public are offered by Open to the Public Investing, Inc. (OTTP), a member of FINRA & SIPC, and a wholly-owned subsidiary of Public Holdings, Inc. Brokerage services for alternative investments are offered by the Dalmore Group, LLC, a member of FINRA & SIPC. Alternative investments are over-the-counter equity securities that have been issued pursuant to Regulation A of the Securities Act of 1933. Cryptocurrency trading is provided by Apex Crypto LLC (NMLS ID 1828849). Apex Crypto is licensed to engage in the virtual currency business by the New York State Department of Financial Services. New customers of OTTP receive free stock valued between $3 - $1,000 (0.3% receive the maximum value).
Additionally, they offer fractional investing, which allows you to buy less than a whole share of any certain stock. This lets you invest right away in companies with a high cost per share (think, Tesla, Microsoft, even Chipotle). You can also keep track of other users and their investment strategies, follow specific companies, and get market news live from experts.
Public says that they're trying to make the stock market more inclusive. And because the app has a social feed, you can invest right alongside other more experienced investors as well as your friends. This is where the social aspect comes in. On top of that, Public includes (verified) public figures (hence the name) within the app. This is a lot like how Twitter and Instagram verify celebrities and high-profile individuals. You can then see what these people are investing in, watch their trading activity, and either pull ideas from their moves or copy their portfolios completely.
» MORE: Sign up for Public or read our full Public app review.
TD Ameritrade: Best for intermediate-level traders
I find TD Ameritrade to be one of the best overall brokerages out there – not just compared to Robinhood. That said, TD Ameritrade is an excellent alternative to Robinhood, for the right investor.
TD Ameritrade
TD Ameritrade is one of the biggest online brokers in the market that offers a comprehensive trading experience. Whether you are an experienced trader or just starting your investment career, TD Ameritrade will appeal to you because of its easy user interface and advanced investor options.
Pros:
Comprehensive trading options for diversification

Great for new or experienced traders

Active and reliable mobile trading app
Cons:
Does not offer international stock trading

Different trading platforms for various commodities
Open Account
TD Ameritrade got rid of commissions back in 2019, too. So it only made this platform more desirable. I like to think of TD Ameritrade as a middle-ground between something like Webull (more for beginners) and E*TRADE (where beginners can invest, but it's probably a bit too powerful and complex). TD Ameritrade finds a nice balance between usability and research options so you can quickly choose stocks to invest in.
The platform is easy to navigate and works perfectly on both the app and desktop/laptop computers. With the research tools you'll have at your fingertips (like screeners, charting, and more) you can quickly find anything you're looking for and invest right away.
» MORE: Open a TD Ameritrade account or read our full TD Ameritrade review.
Acorns: Best for automated investing
Acorns is a robo-advisor that offers commission-free trading and built-in features to help you save and invest with less effort.
Great for New Investors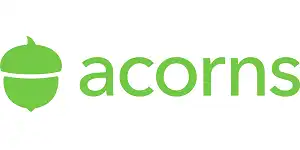 Acorns
Acorns makes it easy to start investing (even if you know nothing) and provides helpful tools to help you save more automatically. In under 3 minutes, start investing spare change, saving for retirement, earning more, spending smarter, and more.
Offer: Sign up and claim your $20 bonus investment! Make your first successful recurring investment (min $5) - get a $20 bonus within 10 days of following month.
Pros:
Effortless automated investing

Easy-to-use savings features

Low-cost solution to manage money
Cons:
Flat monthly fee more expensive for smaller accounts

Can use more robo-advisor features
Get $20 bonus
Because it uses a robo-advisor, Acorns works differently than Robinhood. Rather than building your portfolio yourself, you'll choose one of five pre-made portfolios made up of ETFs. You'll start by answering a few questions about your investing goals and then Acorns will recommend a portfolio for you. You can either go with this one or choose another. You can schedule recurring transfers from a linked account for as little as $5 a month and set up Round Ups to invest the spare change from your everyday spending. Acorns calls this "investing in the background."
Like Robinhood, Acorns lets you invest in fractional shares. This makes it possible to have a well-diversified portfolio even if you only have a little money to invest, with more than 7,000 different stocks and bonds available. And the Acorns app is just as easy to use as Robinhood, if not easier.
This likely isn't the right investment account for advanced traders who want to choose individual investments for themselves, but it's a great fit for people who want to invest on a smaller scale and save without thinking about it. The Personal plan costs $3 a month while Personal Plus costs $5 a month. Acorns also offers a Premium plan option that allows you to customize your portfolio with individual stocks.
» MORE: Open an account with Acorns or read our full Acorns review.
Also great
There's a big market for Robinhood alternatives that share common traits with Robinhood while still standing out on their own with a best-of offering. Whether you're a seasoned investor or still in the learning phase, these are some other options we'd recommend.
E*TRADE: Best for frequent traders
E*TRADE is one of the most advanced trading platforms out there. Their app is incredibly intuitive and lets you trade not only stocks and ETFs, but also options and mutual funds. You'll have the ability to do extensive research if you want to or simply use an ETF screener to find a match for your investment needs.
These options make this app great for beginners and more advanced investors alike. I also really like the educational information E*TRADE provides for free. If you're a new investor, these resources will help teach you how to research a stock, diversify your portfolio, do technical analysis, actually buy stocks, and more.
» MORE: Open an account with E*TRADE or check out our full review of E*TRADE.
---
M1: Best for seasoned investors
M1 is a well-known free investment service as well as an interesting rival to Robinhood. With M1, you can get both traditional investment services and professional investment guidance. And what I love is that the app lets you control where your dollars will go.
This platform is like a hybrid between a traditional brokerage and a robo-advisor. However, as opposed to some other apps or robo-advisors that invest your money automatically and tell you the details, this app uses its cutting-edge "pie" system to explain all of your investment options in detail and help you make choices for yourself. First, the app asks about your investing plans. Depending on the information you give, M1 makes a "pie." This pie is broken into "slices" that represent individual investments. But instead of requiring you to buy the full share, you can buy a fractional share for each. After that, M1 will rebalance your portfolio every time you make an investment.
» MORE: Open an account with M1 or read our full M1 review.
---
Webull: Best for those eager to learn
Webull is an investment platform, designed for both new and seasoned investors. It has no fees – including commissions – with the exception of some minor wire transfers and SEC fees. This makes it a viable alternative to Robinhood.
There are a lot of things to like about Webull when compared to Robinhood. One feature that's incredibly valuable is that Webull's app will analyze investments for you, based on your financial situation, to help determine which investments are the best choices for you. This way, you don't spend all day deciding on each investment and can instead make quick, informed decisions.
Webull also works hard to ensure its customers understand the stock market well. For example, you'll have access to a really helpful practice account that lets you make trades with fake money. This way, you can practice certain investment strategies before you take them live in your real Webull account. Then once you're happy with a plan of attack, you can use those tactics on real investments with real money.
» MORE: Open an account with Webull or read more on how Webull and Robinhood compare.
---
Betterment: Best for hands-off investing
Betterment is a true robo-advisor, so it's a bit different than some others on this list. That said, they're a good replacement for Robinhood purely because of the simplicity they offer. Betterment requires a $10 minimum deposit — so people coming from Robinhood will probably like that.
Betterment also offers a checking and cash management account (called Cash Reserve) at no cost. When you sign up, you'll go through a series of questions that help Betterment understand your goals and overall risk tolerance. From there, Betterment will craft a unique portfolio of ETFs that they'll automatically manage for you. And as your life changes, your goals will change. So you can modify your investment strategy at any time in the future.
On the downside, you can't pick individual stocks as you can with Robinhood, and the platform isn't totally free.
» MORE: Sign up for Betterment or read our full Betterment review.
---
Ally Invest: Best for self-directed investors
Ally Invest's simplified investment platform makes it a viable alternative to Robinhood with a clean and easy to navigate dashboard. While you don't need to be an Ally Bank customer to sign up, having multiple accounts with this bank allows for complete integration.
There are no fees with Ally Invest and it has many of the features that Robinhood doesn't have. First is the ability to have either a self-directed account or a managed account. If you want to choose your own stocks as you can with Robinhood, you can elect to use the Self-Directed portfolio. Alternatively, if you want to have a more hands-off approach you can use the Robo Portfolio option, which gives you a pre-built portfolio and acts more like a robo-advisor.
» MORE: Learn more from Ally or read our full Ally Bank review.
---
Stash: Best for non-savers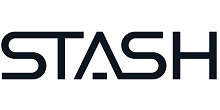 Stash isn't totally free like some of the others on this list. Its entry-level plan is $3 per month, and you'll need at least $5 to start investing (not much, but still worth noting). That said, the Stash app is awesome. It's easy to use and reminds me a lot of Robinhood in the way it's designed. You can buy stocks and ETFs with Stash and take advantage of fractional shares for better diversification at a lower cost.
Stash has two types of accounts – Growth ($3/month) and Plus ($9/month). Each has additional features that may or may not apply to you (like investing for children with the Plus level). However if you're just looking for a Robinhood replacement, the $3 Growth level should more than suffice. Stash is excellent for beginners because you'll get a spare change investment app, banking options (like checking and savings), as well as a debit card.
» MORE: Learn more from Stash or check out our Stash review.
---
Fidelity: Best for full-service investing
Fidelity offers self-directed investing and commission-free stock, ETF, and option trading. This platform is ideal for people looking to do more than just trade stocks since it offers more account types than many online brokers, advanced trading options, and plenty of research tools.
Unlike Robinhood, Fidelity also lets you invest in bonds, CDs, and mutual funds. Some of these come with trading fees, but there are a number of ZERO expense ratio index mutual funds available. If you like the idea of fractional share trading, you'll like Fidelity. Plus, there are no account minimums required to trade.
Overall, Fidelity has a much more comprehensive platform and suite of services than Robinhood. It also has the advantage of being a massive company with a solid reputation and nearly $10 trillion in assets.
» MORE: Learn more from Fidelity or read more in our Fidelity review.
What is a Robinhood alternative platform?
The financial ecosystem has seen the rise of numerous investment platforms democratizing access to the stock market. Among them, Robinhood has emerged as a dominant player. Yet, with its rise, the demand for Robinhood alternative platforms has also grown.
Key features of Robinhood alternative platforms
Ease of use:

Many alternatives, like Robinhood, prioritize a user-friendly interface. This allows even beginners to navigate with ease.

Diverse investment options:

Some alternatives offer broader asset ranges, from international stocks to real estate.

Educational resources:

Certain platforms emphasize investment education, providing materials, webinars, or financial consultations.

Advanced trading tools:

Experienced investors often seek platforms with enhanced charting tools, research, and analytics.
Notable Robinhood alternative platforms
eToro:

Focusing on social trading, eToro users can mimic successful investors' trades and explore a diverse asset portfolio.

TD Ameritrade:

A market veteran, TD Ameritrade is prized for its vast educational resources and the Thinkorswim platform.

Webull:

Known for commission-free trading and advanced charting, Webull caters to both novices and seasoned traders.

Fidelity:

Offering zero-commission trading and notable research capabilities, Fidelity appeals to both newbies and professionals.
Security measures in alternative platforms
Two-factor authentication (2FA):

This security feature necessitates identity verification through two methods before account access.

Data encryption:

Many platforms use advanced encryption to safeguard sensitive financial data.

Regular audits:

To ensure high security standards, platforms often undergo frequent third-party reviews.
How I came up with the list of best Robinhood alternatives
To find the best Robinhood alternatives, there were a few primary factors I considered:
Commissions
Since Robinhood really opened the door for $0 commissions, I wanted to find brokerages that offered trading for free. Where this used to mean you gave something up, nearly all major brokers have gotten on board with $0 commissions and you still get loads of features.
Ease of use
Robinhood crushes it with ease of use. That's one reason they got so popular so fast – their mobile app gamifies the investment experience. I looked for brokerages that had a clean and easy-to-use mobile app as well as a useful desktop option if you want to invest from home.
Extra features
Robinhood has extra features like the ability to invest in crypto or using Robinhood Snacks – their news feed that I absolutely love. When looking for suitable replacements, I wanted to make sure each option had a unique feature or two so you have options.
Who should use a Robinhood alternative?
If you're moving off of Robinhood, or just like what they generally stand for but want to look elsewhere, you should look into an alternative. Robinhood may have been one of the only ones offering commission-free trading when they launched, but there have since been a number of brokerages and apps that have wiped away most of their fees in order to compete and make investing more accessible since.
Generally speaking, Robinhood-like brokers are best for:
Newer investors
Robinhood (and its alternatives) are primarily geared toward newer investors. This isn't to say that more advanced investors won't benefit from them, though. It just means they have options, a platform, pricing, etc. that cater to new investors.
People who want to trade for free
Robinhood set the bar with free investing. So if you're looking for no-commission trades, looking at a Robinhood alternative platform that I've listed above will start you off in the right direction (and save you some money).
Just note that the caveat to this is more limited options. A lot of simple platforms limit free trading to a small subset of assets such as stocks and ETFs.
People looking for easy trading
Whether you're looking for an easy-to-use app or you want something completely hands-off like one of the best robo-advisors, those who are seeking an alternative to Robinhood will want investing to be easy. All the options listed here are extremely easy to get started with and use.
Who shouldn't use a Robinhood alternative?
Platforms like Robinhood don't cover every kind of investing and may be missing certain features and choices. There are some people who might not find what they're looking for if they limit themselves to Robinhood-like online brokers. Instead, you might need to look into a different type of investing platform altogether.
Explore other types of investing platforms if you fall into one of the following categories.
People who want to trade crypto
If you want to trade cryptocurrency, I recommend using a credible crypto exchange like Coinbase or Gemini™. While some of these brokers do offer crypto, your crypto has to stay with the platform. If you use an exchange, you have more ownership over your coin.
Advanced investors and those who like to research
With the exception of E*TRADE, none of these platforms really dominate with advanced research and charting. So if you're a day trader or someone who wants to do deep, deep research, you'll want to look elsewhere.
People who plan to invest a lot
If for some reason you have a lot of money to invest (I'd say $300,000 and up) you might want to look into a wealth management solution, which will give you more tailored advice and dedication to your money. In our Empower review, we discuss how the hybrid digital wealth management company and finance app gives you the ability to you explore your entire investment portfolio visually, regardless of where you hold the investment assets.
Is Robinhood only for US citizens?
Robinhood, a game-changing investment platform, revolutionized the stock market with its commission-free trading approach. While initially targeting the US market, many wonder if its reach extends beyond American borders.
Robinhood's primary market
US-centric beginnings:

Robinhood was developed with the US market in mind. Its services, especially at the outset, catered primarily to US residents.

Expansion efforts:

Over time, Robinhood has sought to expand its user base, looking at markets beyond the US.
Account eligibility and restrictions
US social security number:

To open an account, one typically requires a US social security number. This can limit access for non-US citizens residing abroad.

International aspirations:

Despite its US focus, Robinhood has expressed interest in serving international investors in the future.
Alternative platforms for non-US investors
Webull:

Similar to Robinhood in many ways, Webull offers services to a broader international audience.

eToro:

With a global reach, eToro offers a platform for stock trading, cryptocurrencies, and more to users worldwide.

Interactive Brokers:

Known for its global market access, this platform is an option for those outside the US seeking diverse investment opportunities.
Regulatory considerations
US regulations:

Robinhood operates under US financial regulations, which can influence its decision to expand internationally.

Global compliance:

Serving international markets requires navigating and complying with diverse regulatory landscapes, a challenge for any platform considering global expansion.
Most important features of a Robinhood alternative
Here are the key features you want to look for in a Robinhood alternative platform:
Fees
Make sure you find a platform that has little to no fees. Usually, there is going to be some kind of fee for things like wire transfers and standard SEC fees (like on options contracts), but for the most part, you can find brokers who won't charge you trading fees for most or all securities they offer.
Make sure to read the terms and conditions of the account, as well as browse the broker's fees section of their website so you understand exactly what you will be charged, if anything. Sometimes there are hidden fees if, for example, you have an IRA and want to move it out at some point in the future.
Mobile app
Everyone is on their phones nowadays. Make sure whichever broker you use has a great mobile app experience. The app doesn't have to be loaded with features, but it should be easy to navigate, easy to make investments, and have some type of news section so you can quickly get nuggets on the happenings in the markets.
In-app customer support is also a plus for sure.
Extra account options
You won't have this with all Robinhood alternatives, but one nice thing to look for is extra account options, such as a checking account or savings account. Stash does this, so does Betterment, and many other brokerages are jumping on board.
The reason this is helpful is that you can keep all of your money, theoretically, with one brokerage/app. Instead of having a checking account somewhere, an online savings somewhere else, and an investment account on an app.
What is Robinhood?
Let's back up and talk about what Robinhood is.
Robinhood is an investing app and stock trading platform that was created in 2013. The company's founders, Baiju Bhatt and Vladimir Tenev, felt that the financial industry unfairly disadvantaged the non-wealthy. They wanted to create a platform that would make it possible for anyone to start investing, no matter how much money or experience they had.
What initially made Robinhood stand out was the fact that you could trade stocks without paying commission fees and buy into large companies with fractional shares. Robinhood also made it easy to learn about investing and access real-time market data. This was all new and novel back in 2013, but now there are a lot of beginner-friendly online brokerage accounts with similar features and benefits.
Although Robinhood is still very much in business, more and more people are choosing to invest with other companies because they have a problem with how Robinhood has handled certain things.
Why did some investors leave Robinhood?
So you know Robinhood has faced some controversy, but maybe you don't quite understand why this trading platform gets all the hate. Well, for a lot of people, it started with GameStop.
Back in early 2021 when GameStop stock started skyrocketing (almost to the moon), buoyed by a meme and a bunch of enthusiastic amateur traders, Robinhood investors were buying shares as fast as they could. With its low trading fees and easy breezy interface, this platform was the first choice for a lot of retail investors trying to get in on the action.
Then, on January 28th, Robinhood froze the hottest stocks. Specifically, they shut down buying and trading of Gamestop (GME), AMC (AMC), Nokia (NOK), and a few others, explaining that these stocks were highly volatile and they wanted to protect their users. Investors could only sell their shares, which was incredibly frustrating at a time when acquiring more could have turned out to be pretty profitable.
The stocks, of course, dropped in price, and a lot of investors lost a lot of money. Many people felt that Robinhood was acting in Wall Street's best interest and giving market makers a chance to scramble their way out of the squeeze. There were calls for class action lawsuits and the company claiming to "democratize finance" was widely accused of market manipulation.
Since this incident, many folks lost respect for and trust in Robinhood. And the company still hasn't recovered, having lost billions of dollars in 2021 after investors bailed in droves.
While there's nothing wrong with using Robinhood, it could be argued that they haven't always acted ethically, and you may prefer another platform.
What is a Robinhood alternative platform?
A Robinhood alternative is an investment app that is similar to Robinhood in its cost and simplicity but provides new and unique features. These investment apps should allow former Robinhood users to switch with ease and maybe get a little more out of their trading experience.
Summary:
Best Robinhood alternatives
There are plenty of Robinhood alternatives, including our top pick, Public. Remember that no brokerage is going to be exactly the same, so you should pick one that offers the features you need, including breaking down what types of investments you want to have in your portfolio.