Saving your first $1,000 sounds difficult, but all you need are the right tools and a plan and you could be well on your way to a full bank account.
Saving a large chunk of money can seem intimidating. But it's easier to get started than you might think!
Make your money work for you by earning interest with the CIT Savings Builder
Whether you're starting from scratch or you've already set aside a smaller amount, here's how to get to your first $1,000 step-by-step.
Make a timeline
Most of us won't be able to put away $1,000 by next week. At least it was not like that for me!
Figure out when you can realistically meet your savings goal given your income, expenses, and priorities. Maybe you're shooting for three months; maybe you'll need a year or more.
If you're planning to make a specific purchase with a deadline, you have your work cut out for you. If you just want some cash on hand for the future, pick a date to hit your first $1,000 and stick to it. The deadline will motivate you to hit the goal.
Investigate your spending pattern
Take a look at whatever method you use to track expenses. Bank and credit or debit card statements are a good start.
Begin with your monthly expenses; subtract fixed, non-negotiable costs like rent, utilities, and car payments, then figure out where else (and how much) you're spending every month. This is money you could potentially be saving instead.
The particulars will look different for everyone. But keep two broad categories in mind:
Little things. Minor changes like cutting out a subscription, eating a meal or two at home instead of at a restaurant, curbing your spending on a particular hobby, switching to a credit card with no fees or a better interest rate, or swapping a "night out" for an equally fun "night in" can add up bit by bit into savings.
Big things. Major changes will often save cash faster, but they take more planning. Can you refinance your student loans to save on monthly payments? Skip the car for another mode of transportation to save on gas for a while? Sell some extra belongings? Start a side hustle or pick up a part-time job? However, you decide to bring in more cash, don't forget to channel the earnings into your savings account.
Pick an amount to save regularly
Say you want to save $1,000 in six months. That breaks down to about $167 a month (round up to $200 to get there faster or down to $150 to give yourself more time). On a smaller scale, it's about $42 a week. A thousand dollars may seem intimidating, but bite-sized amounts feel more achievable.
You can pick a fixed amount like $5 a week or $50 a month. Or you can set aside a percentage of your earnings—some people save 10% or even 20% of every paycheck.
Though a regular savings pattern works best, your amount doesn't have to be set in stone, especially if your income and expenses fluctuate. Maybe you're able to save more money in some months and less in others.
For me, I know that I want to save more in the earlier part of the year to be sure that I have enough for the holiday season.
Open a savings account
Now it's time to find a secure place for your savings to grow. You have lots of choices for a savings account, so keep this list of account must-haves in mind. Maybe you want to stick with your current bank for now, but we encourage you to explore your options; there could be a better choice out there. Keep reading for my account recommendations.
Ideally, you want an account with no monthly fees or limited balance requirements. You'll also want a high interest rate so you earn a little extra while you save.
And your account should enable automatic transfers, allowing money to move from your checking to your savings account seamlessly.
Here are some of the best high yield savings accounts with no or low monthly fees, quick electronic transfers, and competitive rates. One of the absolute best accounts is the CIT Savings Builder.
The CIT Bank Savings Builder has an APY of 1.00% on balances of $25,000 and over. You can also earn the same APY if you deposit at least $100 per month. See details here.
Ambitious savers can also earn this high APY once their account hits $25,000. Account-holders who deposit less than $100 monthly still earn a competitive APY.
There's a $100 minimum to open a CIT Savings Builder account, so if you've got that starting base and a plan to put away $100 regularly, consider going with CIT.
CIT Bank. Member FDIC.
Automate deposits
You're more likely to put money aside if you make the process as easy as possible. With automation, you don't even have to think about it.
You might choose to have a percentage or fixed amount of your paycheck deposited into savings right away. Or you can link your savings account to your checking account and set up a weekly or monthly direct transfer.
The "save first, spend afterward" method ensures you're never tempted to spend the extra cash.
Get an app to help
This step is optional but you may find it useful for extra help staying on task.
Personal finance apps can track your spending, show your progress towards savings goals, AND transfer your extra cash to savings if you choose.
If you've got your accounts in more than one place which most of us do these days, Empower is one of my top picks.
Empower helps you track your spending so that you no longer will feel in the dark about your financial situation. I personally love Empower's fee analyzer which has helped me find extra hidden fees I'm paying, which I am sure I would have otherwise missed.
Plus, once you become more comfortable with your finances, you can take advantage of Empower's investment features and net worth tracker – both of which can help you determine if you're on the right track to meet your money goals.
(Personal Capital is now Empower)
Find new ways to save
Once you get used to saving $5 a week, for instance, you could start putting away $7 or even $10.
If you get great deals through a sale or a reward credit card, add up how much you saved and deposit the difference in your account. Follow the $5 rule: if you have an extra $5, put it into savings.
One of my favorite rewards cards is the Chase Sapphire Preferred® Card. It offers 2X points on travel and dining at restaurants and one point per $1 on all other purchases.
You'll also earn a generous 60,000 bonus points after you spend $4,000 in the first three months of having the card. That's a whopping $600 worth of cash rewards or $750 in travel when you book your trip through Chase Ultimate Rewards®.
This card is without argument one of the best sign-up bonuses you can earn and one of the best premium travel rewards credit cards on the market.
Related read: How To Start Saving
Start investing
After you've started saving, the next logical step to take is to look into investing. While it may sound intimidating at first, investing is the only way to really grow your money. Think about it, the best savings accounts offer 1.5%+ in interest, while the right investments could earn you 5%-10% interest!
To get you started, here are some investing platforms I would recommend to beginners:
J. P. Morgan Self-Directed Investing
J. P. Morgan Self-Directed Investing is a great platform for beginners because it allows you to grow into an experienced investor. To start, you can opt for J. P. Morgan Automated Investing's manage portfolio options, which comes with a low annual advisory fee of 0.35%. You'll need $500 to start investing, but that's not bad compared to other investing platforms.
Once you gain more experience investing, you can take advantage of J. P. Morgan Self-Directed Investing, where you'll trade on your own. But, this plan comes with no fees and no minimum investment!
Disclosure – INVESTMENT AND INSURANCE PRODUCTS ARE: NOT A DEPOSIT • NOT FDIC INSURED • NO BANK GUARANTEE • MAY LOSE VALUE
E*TRADE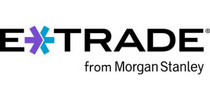 E*TRADE also has tons of tools that can help you learn to be an investor. Plus, they make the sign-up process easy and guide you through building a portfolio. Their mobile app and site are incredibly Millennial-friendly, so you can manage your account from anywhere.
E*TRADE offers $0 commission trades for ETFs, stocks, and options, making them an affordable option for most beginner investors.
Acorns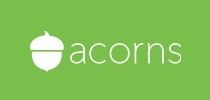 Acorns is an investment robo-advisor that keeps things simple with a low $5 minimum to start investing.
I recommend Acorns for people who want to ease into investing slowly and who need a little help developing a savings habit. Acorns strives to build up your savings with as little impact on your cash flow as possible.
You can use Acorn for automatic deposits and "round up" your debit and credit card purchases, adding the rest to savings.
Summary
Saving can be difficult for many folks. Believe me, I know. But if you find the right tools, you could have $1,000 saved in no time!
Here's my advice – don't try to figure it out by yourself. The best way to go is to make sure you look for places to cut your spending. It's possible – it just takes a lot of discipline.
Read more
Empower Personal Wealth, LLC ("EPW") compensates Webpals Systems S. C LTD for new leads. Webpals Systems S. C LTD is not an investment client of Personal Capital Advisors Corporation or Empower Advisory Group, LLC.