You probably heard this advice before: if you want to save money stop eating out so much!
And let's be honest, you've tried, but haven't really stuck with that advice. I live in a growing city, I get it.
But maybe some actual numbers will help you really see how much you can save if you stop eating out – even if it's just a few days a week.
The average American household spends about $3,600 a year dining out, according to the Bureau of Labor Statistics (remember that one person spending only on him/herself counts as a household, too.)
Are you thinking there's no way you could spend that much?
Well, let's take another look.
If you go out for lunch Monday through Friday for a year, you might spend $10 a meal – and that's on the lower-end at most dining establishments. This adds up to $50 weekly. It's also easy to spend at least that amount if you go out to dinner two or three times a week. And yes, if you order takeout or from a food delivery app, this still counts as "dining out."
Between delivery minimums, surcharges, and an expected tip amount, you're paying almost as much to stay in.
Spend $50 a week on restaurant food, and in total, you're spending $2,600 per year, already climbing near the national average. This cash adds up to a high percentage of American's annual food budget.
Why is dining out so expensive?
Restaurants have labor costs, have to pay for kitchen equipment, utilities,  rent, marketing, inventory, and a bunch of other miscellaneous expenses, like a POS system and credit card fees. There also needs to be a profit at the end of the day or they won't be open for long.
To make a profit, restaurants charge about a 300% markup on the items they serve. Burgers, pizzas, pastas…yes, all your favorites…usually the highest margin food items for a restaurant to maximize profit per restaurant system, Toast. You're paying for service and convenience. In many cases, you could make a $15 meal in a restaurant for $5 at home.
Granted, the food you make at home might not taste exactly the same. Sometimes it's worth it to enjoy a dish made by a professional (and not have to do the dishes after). People eat at restaurants for lots of reasons – to socialize, to celebrate, to try something new, to take a break from busy lives.
But if you dine out regularly for convenience's sake, you could save some serious cash cooking at home.
At first glance, cooking might not seem like a budget-friendly move. You need money for groceries and your own kitchen implements. There's utility costs, like gas, electricity and water. Plus, you'll have to clean up. You're also budgeting time and effort.
How much can you really save, though?
Commercially-prepared meals are way more expensive
The average commercially-prepared meal, by our estimates, costs around $13. Even if you rarely spend this much money at one time when you eat out, consider frequency. Two lower-end meals for $6.50 will add up to the same price.
By contrast, a meal prepared at home can cost around $4 for groceries – that's a $9 savings per person per meal in our eyes.
To put it another way, a $13 restaurant meal is about 325% more expensive than a $4 meal you prepare yourself.
You'll save even more if you make extras at one time, and use leftovers. The actual numbers will depend on the cost of groceries where you live. But an area with pricier groceries almost always has pricier-than-usual restaurants as well, even at fast food chains. Percentage-wise you'll still save by eating at home.
You don't need to stop eating out altogether in order to save
Maybe you're not ready to learn how to stop eating out altogether. Don't worry. You don't have to quit ordering out completely to save major cash.
If you're eating out four times a week and make just two of these meals at home instead, you can save almost $1,000 a year.
This extra money could be a big jump in your savings for long-term or short-term goals. Even if you only skip one restaurant meal a week in favor of cooking or leftovers, that's about a $500 annual savings.
Another bonus: home-prepared food tends to be healthier than the typical restaurant meal. People who cook at home get more nutrients and eat less fat and sugar than people who eat exclusively at restaurants.
Tips for preparing meals at home
Let's start with the cost: you may spend more than $4 per meal initially if you're stocking up on kitchen staples like oil, flour, and basic spices. But once you've got the basics, the grocery bill won't be as high.
Plus you may find you enjoy cooking more than you thought you would!
Here are some of our best tips:
Look up simple, healthy, low-cost recipes.
Follow our grocery saving tips for more budget-friendly food shopping.
Cook enough for two or three meals and reheat leftovers! Eating leftovers, rather than throwing them out, can save you more than you'd expect over a year. At one time, one of our writers saved $1,365 a year by eliminating food waste.
Bring lunch to work. Just don't microwave fish in the common area. Prep food the night before if you have an early, rushed morning.
Eat breakfast. The much-praised "most important meal of the day" is often the cheapest one. Freezer-friendly breakfast sandwiches, for instance, can replace the meal you grab from the corner store.
If you're an ultra-organized type (or want to be) try making meal plans for the week.
Meal delivery services can help you save
If meal planning stresses you out and the thought behind cooking is really not your thing, meal delivery services take care of planning all of that for you, with super easy step-by-step instructions.
These services for meal delivery can save you time and sometimes money. You could argue that meal delivery is pricier than buying your own ingredients, which we considered, but it's still SO MUCH cheaper than most restaurants. It's also a lot more fun than grocery shopping to be honest.
Why meal delivery services can save you money and time
No more throwing out extra non-eaten food sitting around in your refrigerator for days or weeks….and you can order food for the exact number of people you are cooking for. That's quick savings right there.
Plus everyone is talking about how "easy it is" and fun, which means you will end up going out to eat less. More savings!
Going to the grocery store and buying food takes time; and as the saying goes, time is money.
The bottom line is that prices for meal delivery service is actually quite reasonable.
That's why so many people have regular subscriptions and say that using meal delivery services has truly been life-changing.
Meal delivery services we recommend to save
We have put together a full list of what we believe to be the best meal delivery services. Here are two of the more affordable options, including our overall favorite:
Home Chef
Home Chef is almost unanimously across the board our favorite meal delivery service delivering prices starting at $9.99 per serving on meal kits you prepare yourself.
Our favorite meal kit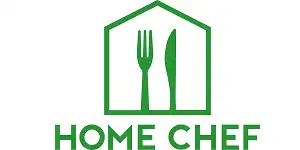 Home Chef
Rated #1 in customer satisfaction and our favorite meal delivery company.
Home Chef offers multiple meal choices each week with ample variety to meet dietary needs. While not the most adventurous or customizable meal box out there, Home Chef delivery fresh, quality ingredients and tasty recipes consistently.
Offer: Save with our link and get 18 free meals (50% off your first 4 boxes)!
Pros:
Recipes are easiest to follow

Customize meals with your favorite protein

Super fresh ingredients, all measured out
Cons:
No vegan option (vegetarian only)
Choose Your Meals
With Home Chef, you'll get home-cooked food that isn't super fancy and avoid paying the high price of some other competitors we've compared against for more specialty diets. There's, however, a variety of meal choices that also work for specific dietary needs, especially if you want to switch out your protein with the Customize It feature.
Home Chef has 30+ meal options that rotate weekly that can be sorted based on your taste profile and time you want to spend preparing a meal.
» MORE: Try Home Chef or read our full Home Chef review.
EveryPlate
EveryPlate frequently makes our lists as the overall most affordable meal delivery service with prices starting at just $4.99 per serving. Yeah, you read that right. $4.99.
Tasty and Affordable
EveryPlate
EveryPlate is an affordable meal kit company focusing on simple comfort food recipes that are easy to make and tasty. The budget-friendly options with EveryPlate are up to 56% cheaper than top meal kit services and can save you up to 30% on your groceries.
Offer: For a limited time, get your first box with our link for as low as $1.49/meal — saving you up to $126!
Pros:
One of the lowest cost meal kit services

Easy meal prep

Minimal plastic packaging
Cons:
Somewhat limited menu

Few vegetarian and gluten-free meals
Select Plan
EveryPlate uses simpler packaging and recipes. This means fewer ingredients, fewer cooking steps, and a a result fewer dollars per meal. That means you won't find a super unique dish with EveryPlate but you're also not going to pay the price for one and can feed your whole family for a more affordable price.
You'll get fresh, tasty, home-cooked meals from EveryPlate. It's a convenient option that's cheaper even than the average fast food meal and possibly cheaper than some homecooked dinners too.
» MORE: Try EveryPlate or read our full EveryPlate review.
How to still dine out and keep costs down
Not ready to cut out restaurant dining altogether? We don't blame you. Socialization and even business take place around food, so restaurants are hard to avoid.
Fortunately, you can save money while still dining out by practicing discretion. Besides eating in restaurants less often, here's how to keep the check reasonable:
Use a credit card that rewards your spending
If you use the right credit card you could save even more on your groceries, since they offer cash back.
Here are some of our favorite credit cards for bars and restaurants:
The Chase Sapphire Preferred® Card comes highly recommended.
Another card to check out is the Chase Freedom Flex℠, which provides 3% cash back on dining at restaurants, including takeout and eligible delivery services. The card also earns an impressive 5% cash back on rotating quarterly categories (on up to $1,500 spent once you activate), which often include spending at grocery stores and wholesale clubs.
With a solid 5% on travel purchased through Chase Ultimate Rewards®, 3% on dining and drugstores, and 1% on all other purchases, the Chase Freedom Flex℠ is a flexible card with lots of earning potential.
Card info has been independently collected by MoneyUnder30 to help consumers better compare cards. The financial institution did not provide or approve card details.
Tips to save while dining out
Go for lunch or happy hour instead of dinner. Restaurants tend to have better dining deals earlier in the day.
Split an entrée with someone else, or take half home. We're primed to eat the amount of food that's in front of us, regardless of our actual hunger level. Managing big portion sizes in restaurants goes a long way towards saving money.
Eating just appetizers can help keep cost down. Plus, many restaurants have tons of options when it comes to appetizers, making it easy to mix and match (and more fun for a group).
Skip the extras. You can skip the drinks if you're fine with some water, don't probably need the dessert, and can skip appetizers if you're set on entrées.
Sign up rewards if your favorite spot offers them. This may be through text, e-mail, Square, one of the best restaurant apps, or you can follow them on social media. You'll be alerted to deals and bargains, like BOGO offers.
Bring your own beer (BYOB) or wine. A lot of restaurants may allow this or promote it (if they don't have a liquor license), saving you a ton on costly drinks and may be even cheaper than soft drinks.
Find restaurants where kids get discounts. Chains frequently offer discounts for kids and at some places, like buffets, kids under a certain age eat free. You then only have to pay full-price for the adults.
Research menus ahead of time. If you know what you want, you'll be less tempted by the offerings once you get there and already know about what you're spending.
Take advantage of discounted gift cards. Cheesecake Factory is one chain that runs gift card offers around the holidays. Wholesale clubs like Costco and BJ's carry discounted gift cards for chains and local favorites that can help you save.
Small expenses can add up big when it comes to eating out at restaurants. But small changes and considering alternatives like meal delivery services can also make a big difference.
Make your coffee or daily latte at home Monday through Friday, and you've saved $40 to $100 a month already. Think of minor changes you can make easily, check out the tips we shouted out above, and you're on your way to breaking your restaurant habit and saving for bigger goals.