Have you ever wished there was a way to earn more interest on your money than a high yield savings account pays, without investing in stocks?
Bonds are a middle ground that sometimes provide better returns on your investment, but they come with risk.
If you're willing to take a bit of additional risk, bonds may be just what you're looking for. Today, we'll be talking specifically about investing through Worthy Bonds.
What is Worthy Bonds? 
Worthy Bonds is technically an offering of Worthy Peer Capital, Inc. It's important to note that Worthy Peer Capital is not a bank and money invested with Worthy Peer Capital is not FDIC insured. This means that the money you invest could be lost if the investment fails. They are not an investment adviser, either.
Now that you know what Worthy Bonds aren't, what are they exactly?
Worthy Bonds are 36-month bonds paying 5.5% interest to investors. The bonds cost $10 each, which gives easy access to anyone that wants to invest in them.
How does Worthy Bonds work?
So how exactly does the process work with Worthy Bonds and how can they pay 5.5% interest when high yield savings accounts normally only provide around 2% interest?
First, what is a bond?
First, a bond is a type of investment that has risk. If something bad were to happen, the bonds could decrease in value or become worthless. While this isn't what usually happens, it is possible depending on a variety of circumstances.
How Worthy pays 5.5%
With that out of the way, here's how Worthy Bonds manages to pay 5.5% interest. When you invest money in a Worthy Bond, the company takes the money you lend them and loans it to other companies. These other companies secure the loans with inventory or other assets, which means should a company default on their payments, Worthy Bonds could technically seize the assets to recoup their investment.
Worthy Bonds can pay 5.5% interest because they lend the money you invest in the bonds to other companies at higher interest rates. In an ideal world, if everything works right, Worthy Bonds makes a profit and you earn 5.5% interest on your money.
Features of Worthy Bonds
Round up purchases
Once you've successfully signed up for an account and made your first bond purchase, you can access a neat feature that helps you automatically invest. You can connect monitoring accounts, which are debit or credit cards.
Each day, Worthy Bonds grabs a list of your transactions from the account and rounds each purchase up to the nearest dollar. Purchases that end in $.00 will be rounded up one whole dollar. Once the rounded up balance reaches $10, Worthy Bonds will take $10 from your linked bank account and purchase a Worthy Bond.
The money doesn't come from your monitoring account, though, so you'll need to make sure you have enough money in your linked bank account to cover the round up transactions.
Withdraw at any time
After you've invested in Worthy Bonds, you can withdraw your investment at any time with no penalties even though you've purchased 36-month term bonds.
That said, withdrawals of more than $50,000 may take up to 30 days to process payment.
Fees
Thankfully, Worthy Bonds doesn't charge any fees or penalties at all. They don't charge transfer fees, reinvestment fees, early withdrawal fees, or any other fees you might see with another type of investment. That said, Worthy Bonds is still making money.
Of course, you will still have to pay any applicable state or federal income taxes you may owe on the interest earned from your Worthy Bonds investments.
Customer service
If you have any questions or run into problems while signing up for an account, Worthy Bond's customer service team can help.
While it appears they have a live chat functionality, it states their average response time is a few hours which is a bit disappointing.
However, if you aren't afraid of picking up a phone, you can call 1-833-967-8491 with any questions you have.
Alternatively, you can email hello@worthybonds.com.
My experience signing up for a Worthy Bonds account
To sign up for a Worthy account, visit WorthyBonds.com and click "Get Started".
Next, click "Get Started" again.
Start the sign up process by entering your email and setting a password for your account. Click that you agree to the terms of use and privacy policy.
Finally, click "Sign Up".
Next, pick the account type you want to open. You can choose from individual, trust fund, or IRA.
Fill out the requested contact information, Social Security Number, and Date of Birth fields.
Also agree to the terms of service and privacy policy of Dwolla, Worthy's banking partner. Once done, click "Continue".
Next, add a bank account so you can start investing. You can either use instant verification or microdeposit verification.
The instant verification option allows you to log into your bank account using your online banking credentials. This is a secure process and is the fastest way to verify your bank account.
If you'd rather not log in to verify your account, you can give Worthy Bonds your account number and routing number. Worthy Bonds will then make microdeposits in your account sometime over the next few days. Once you see the deposits, log in to your Worthy Bonds account and enter the amount of the microdeposits to verify the bank account with Worthy Bonds.
After you connect and verify your account (if necessary), you can make your first bond purchase.
Who can use Worthy Bonds?
Technically, anyone can invest using Worthy Bonds. That said, there are limitations for non-accredited investors.
Technically, an accredited investor is a person that meets at least one of the two following guidelines:
Has a net worth of $1,000,000 excluding your primary residence
Has an income of $200,000 ($300,000 for married couples) with the expectation of making the same or greater income this year
If you're an accredited investor, you can buy as many Worthy Bonds as you'd like. If you aren't, you can buy up to 10% of your annual income or net worth.
Who shouldn't use Worthy Bonds?
Since Worthy Bonds are investments, you shouldn't use the service if you can't afford the risk of losing money. These bonds are not insured. While they state you can get your money out at any time, if the investment fails you could receive nothing.
Pros
Low initial investment — There's a low initial investment of $10 to buy each bond. This allows almost anyone to invest in the Worthy Bond's offering.
High interest rates — Higher interest rate than you'd get in a savings account. Earning more interest on your money is always a nice benefit.
You don't have to be an accredited investor to invest — Many similar types of investments, such as real estate loan investing, requires you to be an accredited investor.
Cons
Risk of loss — Since Worthy Bond's aren't a bank account, they aren't FDIC insured or risk free which means you could lose money.
Non-accredited investors are limited — Non-accredited investors have limits to how much they can purchase. While you can buy some bonds, you may not be able to buy as much as you'd like if you're a non-accredited investor.
Worthy Bonds vs. competitors
Worthy Bonds doesn't have a ton of direct competition at this time.
There are some real estate backed loan sites, but they aren't the same thing. Instead, here's how Worthy Bonds stacks up to two other types of investments.
High yield savings accounts
Also Great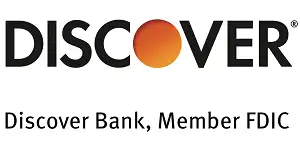 Discover Online Savings Account
Discover is a large, nationwide financial services company offering savings accounts, checking and credit card products.
Some banks limit savings accounts to 6 withdrawals per month, but not Discover, so you can deposit and withdraw from savings as much as you need.
Pros:
4.30% APY

No minimum balance requirement

No fees for most transactions
Cons:
Service charge for outgoing wire transfers
Open an Account
High yield savings accounts, such as Discover's Online Savings Accounts, offer an FDIC insured place to stash your cash.
You have no risk of loss as long as you keep your balance below FDIC insurance limits.
Unfortunately, that means you may get less of a return, as well.
Peer-to-peer lending
Peer-to-peer lending is another (riskier) option. Peer to peer lenders, such as Lending Club, allow investors to invest in personal loans made to individuals.
The return can be higher than the 5.5% return offered by Worthy Bonds, but unsecured loans to individuals are typically considered much riskier than asset-backed loans.
Summary
If Worthy Bond's $10 bonds that pay 5.5% interest sound interesting to you, definitely sign up for an account to learn more. Since the bonds are just $10 each, you can buy a couple of bonds easily to see if you're comfortable with the investment and platform.
If you don't like what you see, take advantage of the ability to cash out at any time without penalty assuming you haven't invested more than $50,000.