Dorm room ramen noodles are a staple of college students across the country, even though they are far from a delicacy. So, what drives students to continue eating them? Simple: noodles are cheap and college isn't.
If you find yourself on day five of boiling water for a package of $0.20 chicken-flavored noodles, it may be time to consider ways to make some money. After all, there are many job opportunities for college students that are available right on, or around, your college campus.
Whether you're looking to earn extra money in order to pay for tuition and living expenses, or to swap out ramen for pizza and beer, here are a few of the many ways you can make money while pursuing your degree.
1. See if you qualify for work-study
If you're looking to work while attending school, one of the first things you should do is to see if you qualify for work-study.
Work-study is typically awarded as part of your financial aid package, so it is important to remember that not all students will qualify. To find out if you do, refer to your package or check in with your school's financial aid office.
If you do qualify for work-study, there are likely a variety of on-campus jobs available, from working in the dining hall to assisting different departments and offices at your school. Typically, these jobs are part-time and leave you with plenty of time to focus on your studies.
If you don't qualify for work-study, don't give up on working on campus right away. At many colleges, there are still a limited number of non-work-study jobs available for students. To find job listings, check your campus's website or search through local or campus job boards.
2. Get a part-time job close to campus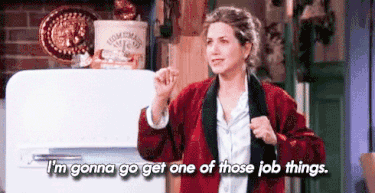 If you're unable to get a job on campus, you should consider looking for a part-time job off-campus. Luckily, in a college town, there are often many of these jobs available.
Popular part-time jobs for college students include cashiering at supermarkets and preparing pizzas at local pizza shops. Even small business owners, like your favorite downtown bookstore, are usually open to hiring college students for part-time work — especially if it's the busy holiday season.
When applying for an off campus job, be sure to be upfront about your status as a college student and let potential employers know that your schedule includes schoolwork on most weekdays. This will help you and your employer prevent any scheduling issues that may otherwise arise.
It's easier than ever to earn some spare cash by taking online surveys. And the good news is there are tons of legit survey sites to help you earn some extra cash — especially when you have some downtime.
Most surveys take anywhere from 15-20 minutes to up to an hour. And the majority of sites pay you in "points," which represent a dollar value. The key is building up your points so you can cash in the points for cash.
A word of caution though: not every survey site is equally reputable, nor as profitable as others. I can say options like MyPoints are legitimate and worth checking out. The payout for each survey is typically only a few dollars, so the earning potential for these websites is fairly limited.
That said, it can be a great way to earn a little extra income in your spare time, whether you're using the extra cash to pay rent or just for your pizza and beer fund. 
» Read more in our full review of MyPoints.
Textbooks are expensive, and if you're like most college students, odds are you've accumulated a few during your studies. Luckily, you can sell your old textbooks to make a few extra bucks.
To do so, check with your campus bookstore first. Many times, you can count on them to buy back the books they sold to you. If yours doesn't buy back used copies, or you don't like what they offer to pay, I recommend posting your textbooks on local buy/sell boards. Not only are other students likely to be selling their used books in the same place, but many others will be looking to purchase them.
If you would rather sell your used books online, check out buyback platforms like BookScouter, eCampus, and the original used bookseller, Amazon.
5. Sell gently used clothes
Have you been meaning to pare down your wardrobe? It's easier than ever to sell gently used clothes online to make a little extra money on the side. Not only is selling old clothes a great way to make money, but it also helps to recycle old items and give them new life rather than just throwing them out.
Sites like Poshmark, thredUp, and Tradesy are popular platforms for selling online. You can also sell your clothes in-person at thrift and consignment stores. Or, at my college, students frequently used Facebook Marketplace to sell their clothes to other students on campus.
I worked as a dog walker during a gap year between college and graduate school, and it was one of the best jobs I've ever had!
If you love animals and are looking to spend more time outdoors, dog walking is a great way to earn money. It's also a low-key and relaxing option if you're an introvert or looking for a job where you don't have to deal with people. Best of all, it's an easy job to fit in between classes and study sessions.
You can offer dog walking services on your own, or apply to work for a dog walking company in your area.
7. Pet sitting and house sitting
Pet sitting and house sitting often involve staying at someone's house while they are traveling.
You'll stay in their home, get the mail, water the plants, and take care of their pets. It's a great way to make money in college since you can do it on your own schedule and it doesn't interfere with classes.
It could, however, interfere with your social life since you'll generally be expected to be at the house when you aren't in class.
8. Offer tutoring services
Are you a really good writer, a whiz at organic chemistry, or a history nerd? Chances are you can offer your services as a personal tutor.
If your college or university has a tutoring center, look into applying to work there as an official tutor for your fellow students. If that's not an option, you can also offer private tutoring services for students who need a little extra help. In fact, you might make even more money by offering your tutoring services privately.
You can let your peers know about tutoring in person, post flyers around campus, and even advertise your services online.
If you're interested in tutoring younger students, many public schools hire college students to tutor students or to help with homework after school. Or advertise your services online to parents who are looking for tutors for their kids.
Internships are a valuable opportunity to develop skills that you'll need for your future career.
Not all internships are paid, so if your goal is to make money, be sure to look for internships that offer compensation, not just college credit.
Internships are also a great time to make connections within the industry that you hope to pursue a career in.
If there's a company that you'd love to work for, it doesn't hurt to reach out to them directly, even if they're not currently hiring. Many small companies and startups are happy to work with interns, even if they don't have established internship programs set up.
If you live on campus and don't mind the responsibility that comes with the position, consider applying to work as a resident assistant, or RA. RAs are typically responsible for ensuring that younger students are safe, happy, and healthy while at school. 
As an RA, you may be in charge of supervising students, providing assistance if any medical or interpersonal issues arise, and being a point of contact in case of emergencies.
While specific policies vary from school to school, most RAs receive free student housing as part of their compensation, along with an additional stipend. Being an RA involves a significant amount of responsibility and may require you to spend most of your evenings on campus. So you should think carefully about the job requirements before applying.
Whether you've been babysitting from a young age or are looking to break into babysitting during college, this is a great choice for students looking to earn a little extra income.
Since many parents look for babysitting help on evenings and weekends, those with more traditional class schedules often enjoy this job. And when the kids go to bed, you can study!
While you could find babysitting clients through babysitting websites, like Care.com, or even handmade flyers, college students have a unique pool of clients right on campus. If you are comfortable (and your school does not have a policy against it), consider approaching professors and administrators at your school with your desire to make money babysitting. Not only are you likely to find at least one professor who can't seem to find someone to watch their kids during their night class, but word will quickly travel, and you could find yourself making a steady part-time income.
Before you begin babysitting, you should consider getting certified in first aid and CPR. This certificate can give clients peace of mind while adding an extra few dollars to your hourly rate. 
11. Apply for scholarships
If you're a good student looking for additional funding, scholarships are a great way to gain access to them. There are many different kinds of scholarships that you can apply for, including scholarships for students with good grades, students studying particular subjects, and students from minority groups.
Depending on your school's policies, any scholarships you receive may be deducted from your financial aid, so be sure to check with your school's financial aid office to see how a scholarship will affect your aid before officially accepting.
Also, it is important to note that many scholarships require you to use the funds for specific, college-related, expenses.
12. Get in touch with career services
If you're struggling to find a way to earn money and aren't sure where to start, check in with career services. While many students think of career services as primarily helping students find jobs after graduation, they can also help you while you're still in school.
Career service departments often receive requests from local businesses, as well as community members, who are looking for college students ready to work. Whether this means helping elderly folks learn to operate their computers, or working for a small business near campus, career services is often full of leads for part-time ways to make money while still in school. 
Another way to make money in college is to be a teaching assistant. Graduate students can work for teachers doing things like grading papers, proctoring exams, doing office hours, and assisting in class prep.
If there are professors who are doing research you could even be a research assistant helping to do data collection or analyze data.
13. Become a freelance writer
If you ace all your English classes, you could make some money on the side as a freelance writer.
Freelance writers typically write content for a company's blog, website, emails, marketing materials, and more.
If you're just starting out, don't be afraid to take a couple of lower-paying jobs to brush up your skills and build your portfolio. Then, you can apply for more work with companies and clients using your previous work samples.
You can also find freelance writing jobs on platforms like Problogger and Upwork.
14. Sell your art or photography
Are you a talented artist or photographer? If so, you can make extra money by selling your finished art to customers and taking commissions for new pieces. Many digital artists also sell their work through platforms like Redbubble and Society6. You could even consider selling your art as an NFT.
For photographers, you could do event work or take stock photos and sell them to sites like 500px, Alamy, or Crestock.
There are plenty of niches to choose from, from custom portraits to experimental art and everything in between.
15. On demand delivery service
Have some free time and a car or bicycle? You can make some extra cash by providing delivery servcies.
Apps like Dumpling, Chownow, and Chowhound make it easy to sign up and score your first delivery orders, and are often better for workers, retailers, and restaurants than other apps. You can also work as a delivery driver for local restaurants that offer delivery themselves.
If other apps aren't available in your area, you can download more common best food delivery apps like DoorDash, GrubHub, UberEats, and Instacart to deliver food and groceries to local customers.
16. Flip items on Craigslist
College campuses are filled with free things. Other students (and professors) are usually looking to get rid of old stuff. With a little bit of time, effort, and know-how, you can make some extra cash by flipping these items on Craigslist and similar platforms.
At its most simple, this means finding free or cheap items, enhancing or refurbishing them, and then selling them for a higher price. Other ways to flip used items and give them a second life include reupholstering couches and chairs, repainting old furniture, and fixing broken electronics.
Many college students are on a tight budget. The good news is that there are more ways than ever to make money in college. Even if you have a busy schedule full of classes, extracurricular activities, and social events, there are ways to make good money in your spare time.
Keep an eye out for opportunities and you'll be making money in no time.